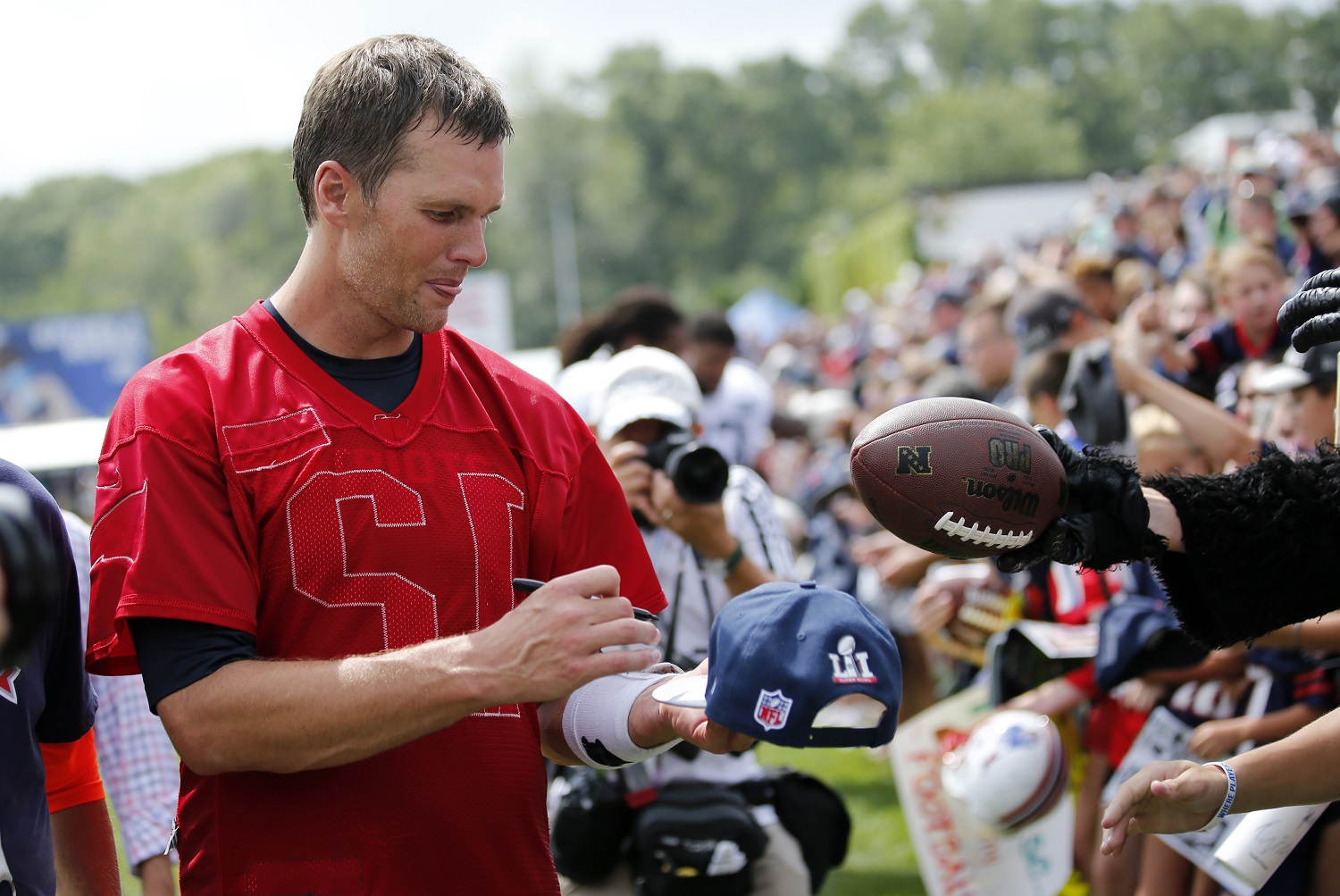 Tom Brady Refuses to Sign a Certain Type of Autograph For the Most TB12 Reason Ever
Long known as a perfectionist, six-time Super Bowl-winning quarterback Tom Brady refuses to sign a certain type of autograph.
Now in his first season with the Tampa Bay Buccaneers following a 20-year career with the New England Patriots, Tom Brady has long been a perfectionist. The future Hall of Fame quarterback holds himself to an insanely high standard and refuses to rest on his laurels. While most would be satisfied with the type of career that Tom Brady has had, he's always looking to prove something to someone and won't rest until he reaches his goals.
So you might be wondering how that opening applies to the title of this article, right? What does Tom Brady being a perfectionist have to do with autographs? Well, let's take a look.
Tom Brady will critique himself even after big wins
While it's probably fair to say that the majority of professional athletes are hard on themselves, that might be putting it mildly as it pertains to Tom Brady. The three-time NFL MVP is always evaluating his performance and sometimes can't stop knocking himself, even after big victories.
For example, when Brady and the New England Patriots fought back from a 28-3 deficit in Super Bowl 51 against the Atlanta Falcons, a game in which Brady threw for 466 yards, two touchdowns, and was named Super Bowl MVP, many thought that it might be the greatest performance in his career given the circumstances. Tom Brady disagreed (h/t For The Win).
"I don't really think that is necessarily the case. I think it was one of the greatest games I have ever played in, but when I think of an interception return for a touchdown, some other missed opportunities in the first 37, 38 minutes of the game, I don't really consider playing a good quarter-and-a-half, plus overtime as one of the 'best games ever.'"

Tom Brady
He says that only 10 percent of his passes do what he wants them to do
Over the course of his NFL career, Tom Brady has thrown more than 10,000 passes. But, as only a perfectionist would say, Brady once told Men's Health that only 10 percent of his throws do what they're supposed to do. And if a throw is off the mark? Yeah, the six-time Super Bowl champ doesn't like that at all.
"There are times when I release the ball and I know it's perfect. I throw it with the exact pace and arc that I wanted, and to the exact location. But when I throw it and it doesn't do that, in my mind (I'm thinking,) I'm f—ing s–t — what did I do wrong? I f—ing overstrode. Too little torque."

Tom Brady
So now that you've got a little insight on what makes TB12 tick, let's get the autograph issue.
Tom Brady refuses to autograph pictures in which his mechanics are off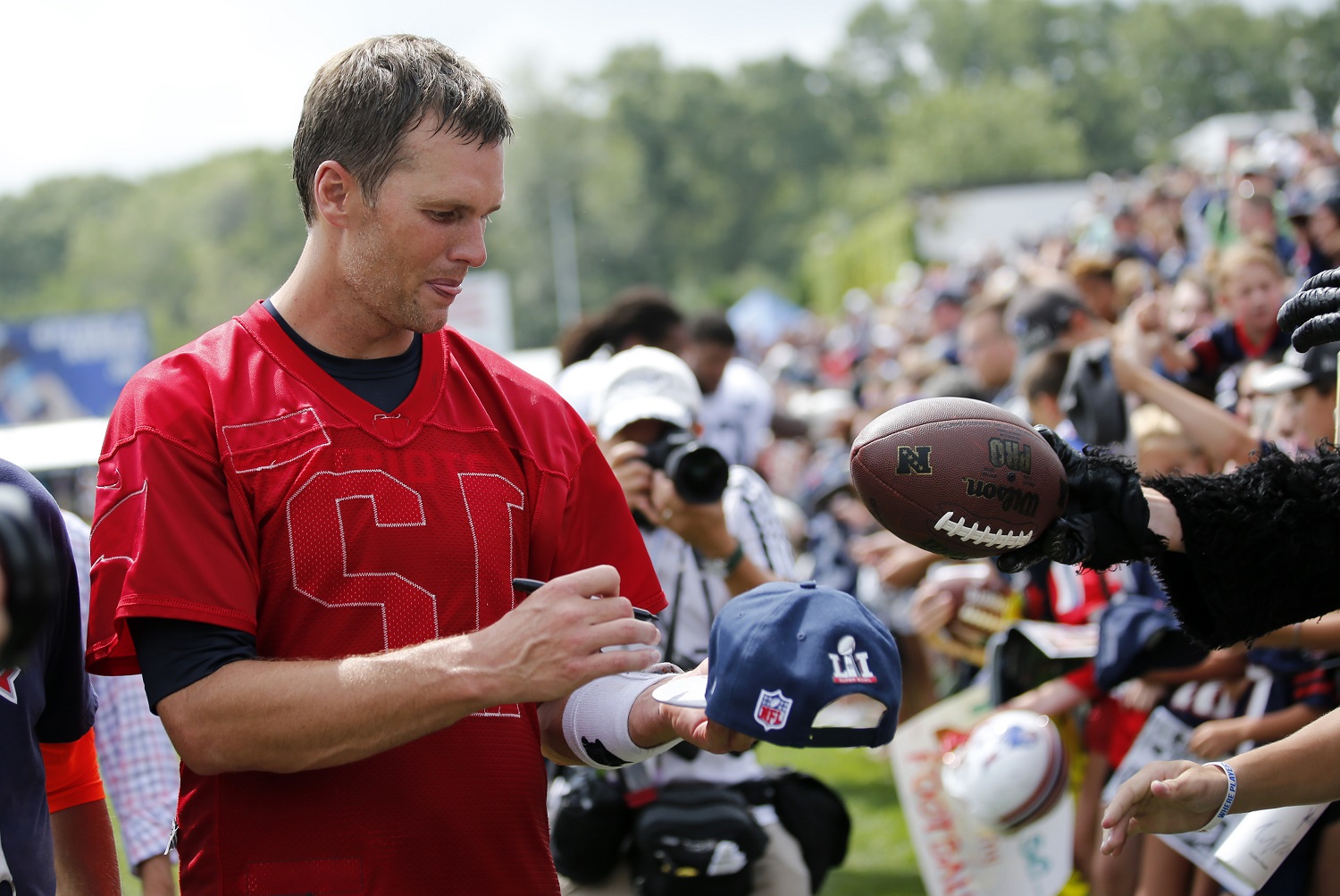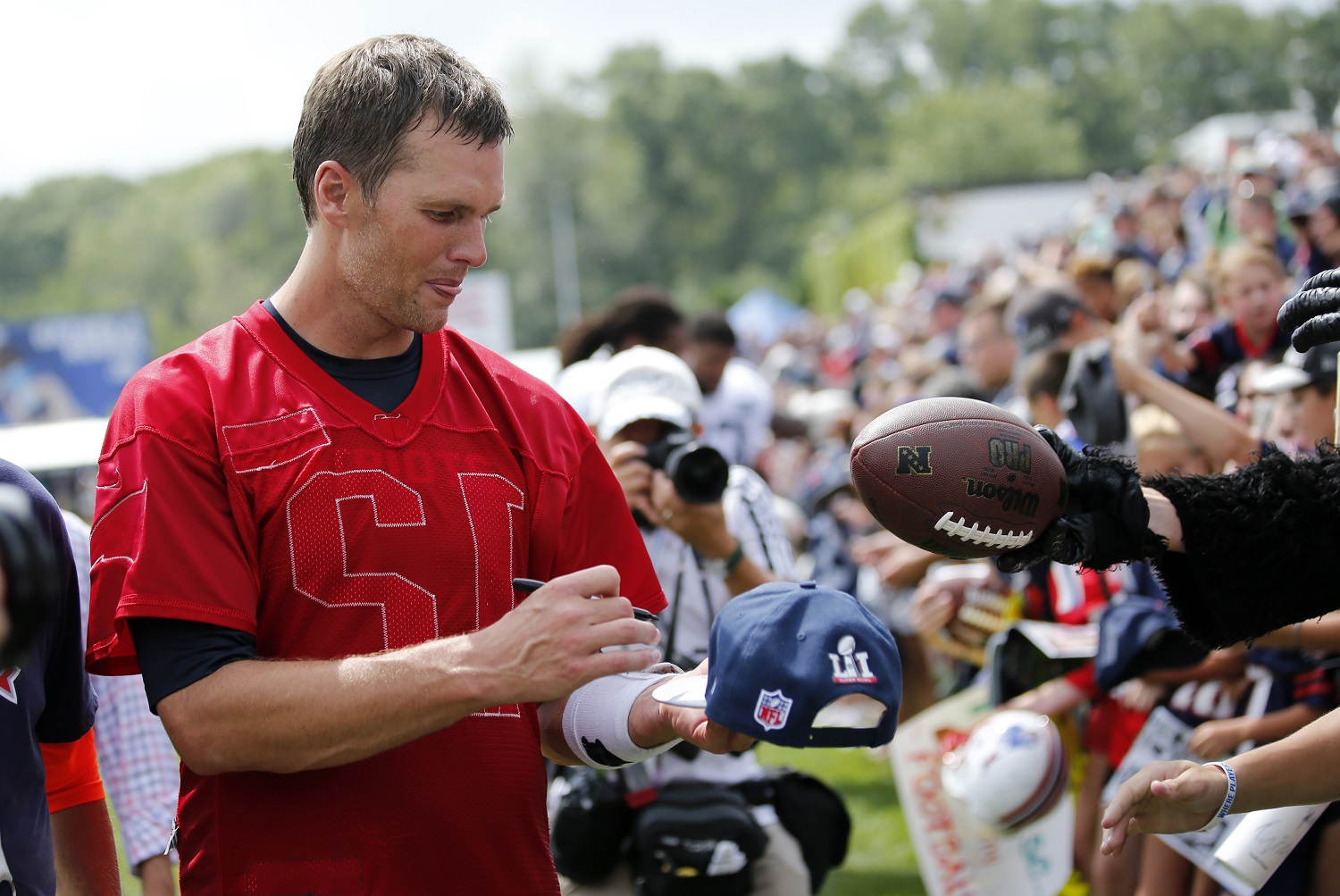 So if the things above aren't enough proof that Tom Brady is a perfectionist, perhaps a past report from Sally Jenkins of the Washington Post will do the trick. Jenkins once reported that Brady refuses to sign autographs on pictures in which his throwing mechanics look bad.
"He obsesses over his well-grooved throwing motion, to the point of vanity. Recently the head of Patriots media relations brought him a photo to autograph. Brady rejected it because he didn't like the way his finish looked. 'I don't want that one — look at my mechanics.'"

Sally Jenkins on Tom Brady
It's little things like that that make Tom Brady the champion he is. So if you ever find yourself in a position to get a rare autograph from TB12 and have a picture, make sure to take a long look at it before handing it to him.