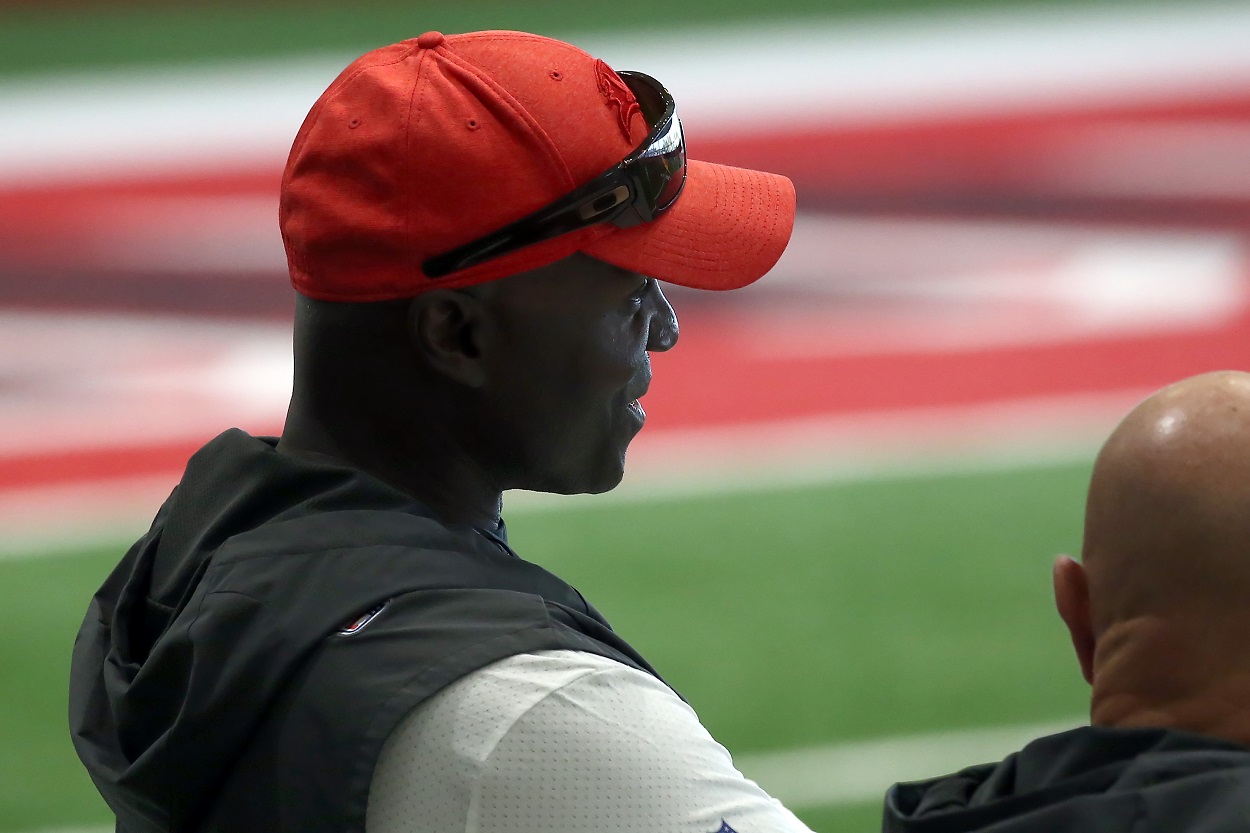 The True Super Bowl 55 MVP Didn't Play a Single Down on Sunday Night
Tom Brady may have received the trophy but the true Super Bowl MVP was Tampa Bay Buccaneers defensive coordinator, Todd Bowles.
As everyone knows by now, Tom Brady won his fifth Super Bowl MVP trophy last night after helping the Tampa Bay Buccaneers to a surprising 31-9 victory over the Kansas City Chiefs, earning his NFL-record seventh championship. And as far as the individual players on the field are concerned, it was understandable why he would win Super Bowl MVP as he played a near-perfect game, completing 21 of 29 passes for 201 yards and three touchdowns with zero interceptions.
But let's get real here. The true MVP of Super Bowl 55 never played a single down on Sunday night but watched his defense stifle Patrick Mahomes and the vaunted Kansas City Chiefs offense. Of course, we're talking about Buccaneers defensive coordinator Todd Bowles, who devised a game plan that beautifully highlighted his team's strengths and simply confused a Chiefs offense that came into this Super Bowl averaging close to 30 points per game.
Bowles learned from his mistakes in Tampa Bay's loss to Kansas City back in Week 12 and watched his unit take advantage of the defending champs' makeshift offensive line, never allowing Mahomes to get comfortable. It was an absolutely beautiful performance that every team that plays Kansas City next year will try to emulate.
Todd Bowles and the Tampa Bay Buccaneers defense got torched back in Week 12
Back in Week 12, the Tampa Bay Buccaneers hosted the Kansas City Chiefs at Raymond James Stadium and that game looked nothing like the one we all witnessed on Sunday night.
Patrick Mahomes got way too comfortable in the pocket and picked Todd Bowles' defensive unit apart, completing 37 of 49 passes for a season-high 462 yards and three touchdowns with zero interceptions. Tyreek Hill was his primary target that evening and racked up 13 receptions for 269 yards, catching all three touchdowns in the Chiefs' 27-24 win.
Things certainly looked a bit different in Super Bowl 55.
Todd Bowles had the guts to challenge the Kansas City Chiefs in Super Bowl 55
After watching his defense get torched by Mahomes and the Chiefs offense back in November, Todd Bowles decided to do something in Super Bowl 55 that essentially nobody else in the league is brave enough (or essentially unable) to do. He challenged the Kansas City offense right from the start and dictated the pace, although he did so in an unexpected way.
During the regular season, the Buccaneers had the NFL's fifth-highest blitz rate at 39%. On Sunday, however, Bowles knew his guys could still get pressure on Mahomes just rushing four, which is why their blitz rate on Sunday was just 9.6%, the lowest rate by a defense led by Todd Bowles over the last five years.
And they still got to Mahomes, pressuring the former NFL and Super Bowl MVP a record 29 times and forcing him to run a total of 497 yards on his dropbacks. He could never get comfortable and played the worst game of his young career, completing just 26 of 49 passes for 270 yards (many of those yards came late) with zero touchdowns and two interceptions.
Bowles' defense lined up in a two-high safety shell on 59 of 68 (87%) plays and simply eliminated the weapons that had beaten them in Week 12. Bowles' overall plan was to take away Mahomes' first read and get him thinking too much, which the Bucs defense certainly did. The Chiefs like to throw the ball down the field and that simply wasn't an option on Sunday night.
It was just a brilliant scheme that Todd Bowles put together but when it came time to get the credit after the game, he didn't want it as he gave it all to his players, who he says were "pissed off" about being the underdog.
The Buccaneers defense was 'pissed off' heading into Super Bowl 55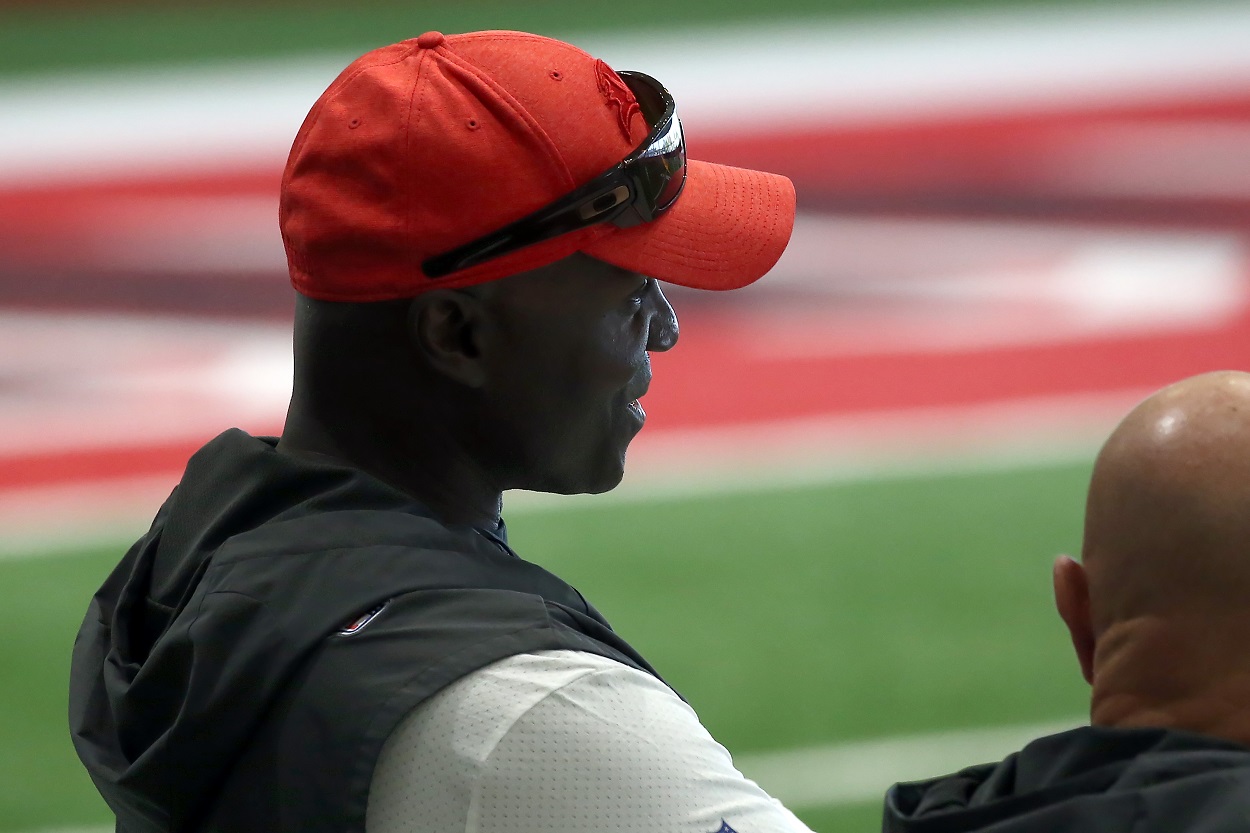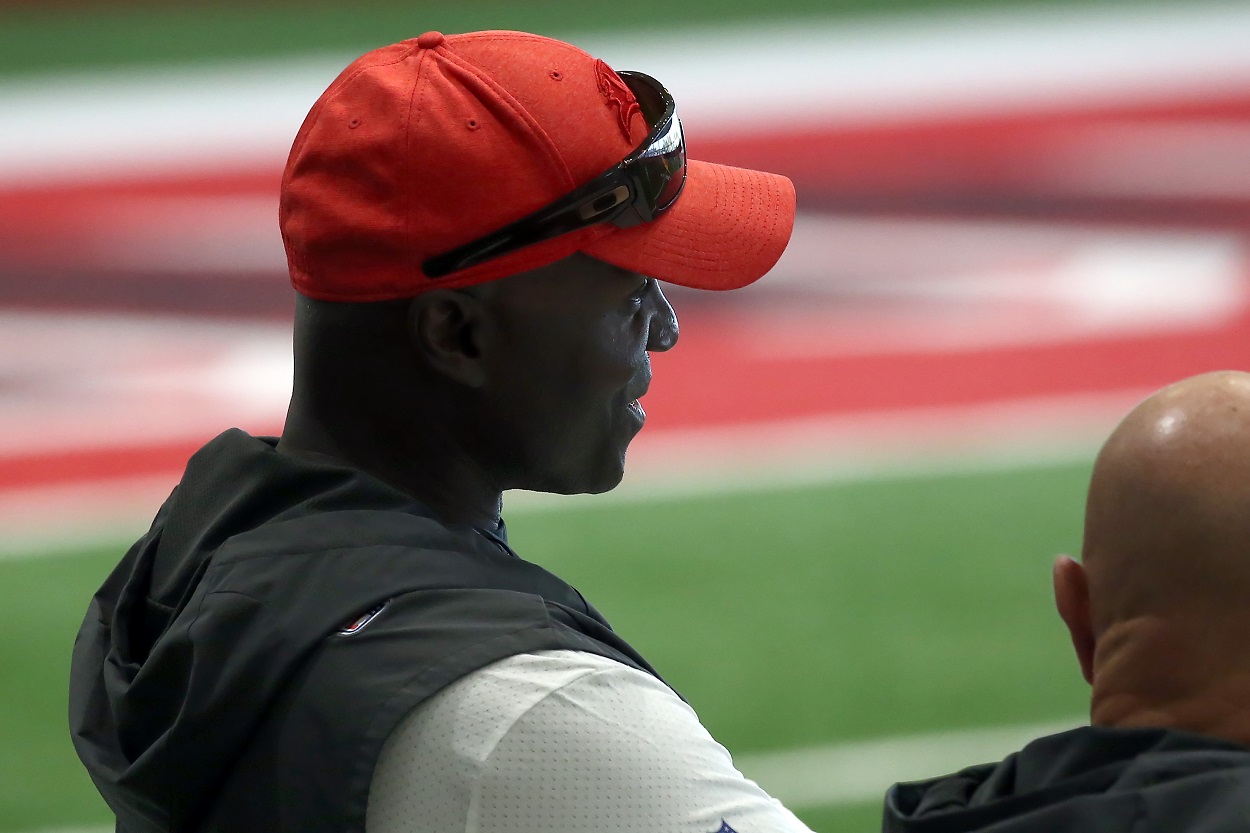 Soon after Super Bowl 55 ended, Todd Bowles spoke with Peter King of NBC Sports and told him how motivated his defensive unit has been over the last few weeks as the majority of the media didn't give his guys much of a chance against the likes of Drew Brees, Aaron Rodgers, and Patrick Mahomes.
"My guys were pissed off.

"The biggest thing they do is read and they got TV all the time. Nobody picked us and gave us a chance to win. They were really pissed off about that. Combine that with the things we missed the first game against them, they really wanted to prove something tonight on the biggest stage against the best team.

"They played Drew Brees with [Michael] Thomas and [Alvin] Kamara. They played Aaron Rodgers with [Aaron] Jones and [Davante] Adams. Now they faced Mahomes with Kelce and Tyreek. You know, we earned it. We beat three of the best, the top five in the league."

Todd Bowles on the Tampa Bay Buccaneers defense
Tom Brady should really think about giving that Super Bowl MVP trophy to Todd Bowles. After all, he's got four more sitting at home already and Bowles definitely earned it.
Stats courtesy of Next Gen Stats