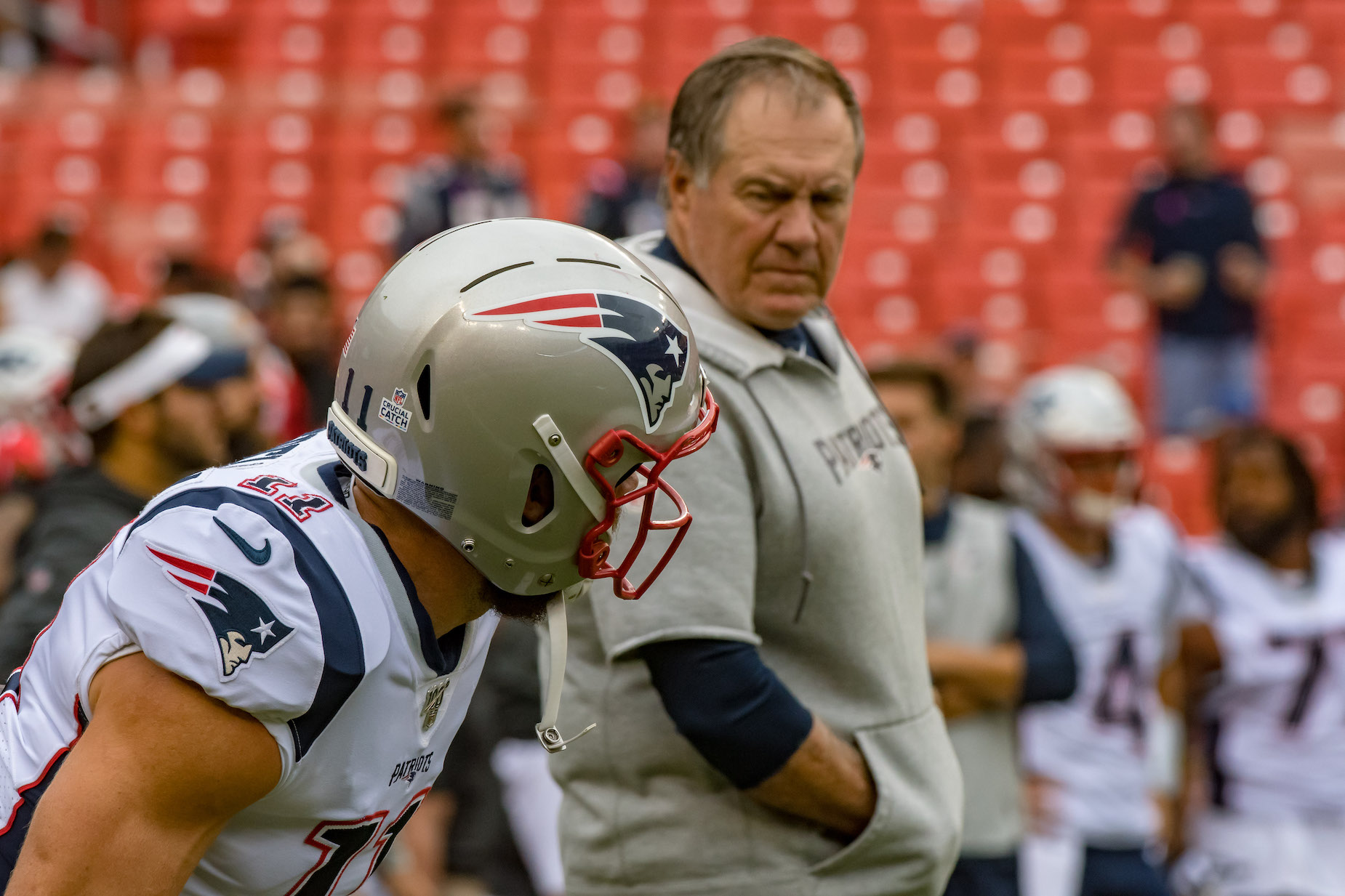 Bill Belichick Just Received the Ultimate Compliment from a New England Patriots Veteran
According to one of his receivers, Bill Belichick isn't just an NFL legend; he's the greatest coach of all-time in any sport.
During the 2020 NFL campaign, Bill Belichick suffered through a pretty tough campaign. By their own recent standards, the New England Patriots were awful; without Tom Brady, they limped through the regular season, failing to qualify for the playoffs. That reality, however, hasn't tainted Julian Edelman's impression of his head coach.
During a recent discussion on the Clubhouse app, the veteran receiver even paid Bill Belichick the ultimate compliment. In Edelman's mind, his head coach is the GOAT in all sports, not just professional football.
Bill Belichick has an impressive resume, despite a tough 2020
At this point, most NFL fans are pretty familiar with Bill Belichick; that's especially true for AFC East fans, who have seen the coach dominate the division for what feels like an eternity. At the same time, though, his resume is still impressive enough to warrant a brief review.
When Belichick began working in pro football, things were much different. He joined the league at the bottom of the ladder, joining the Baltimore Colts as an "apprentice." That got his foot in the door, and he quickly moved on to join the Denver Broncos and Detroit Lions organizations.
In 1979, Belichick took a job with the New York Giants and worked his way up the chain of command to become the team's defensive coordinator. After earning two Super Bowl rings with the organization, he seemed destined for immediate NFL stardom; things, however, would take a little while to come together. His stint at the helm of the Cleveland Browns organization didn't go according to plan, and, before long, Belichick went back to being an assistant.
He, of course, got his second chance at head coaching in 2000, taking over the New England Patriots; from there, the rest is history. Despite some struggles in 2020, Belichick has posted a 244-92 record in Foxborough, winning six Super Bowls and three Coach of the Year crowns. Even if you can't stand him, that resume speaks for itself.
Julian Edelman pays his coach the ultimate compliment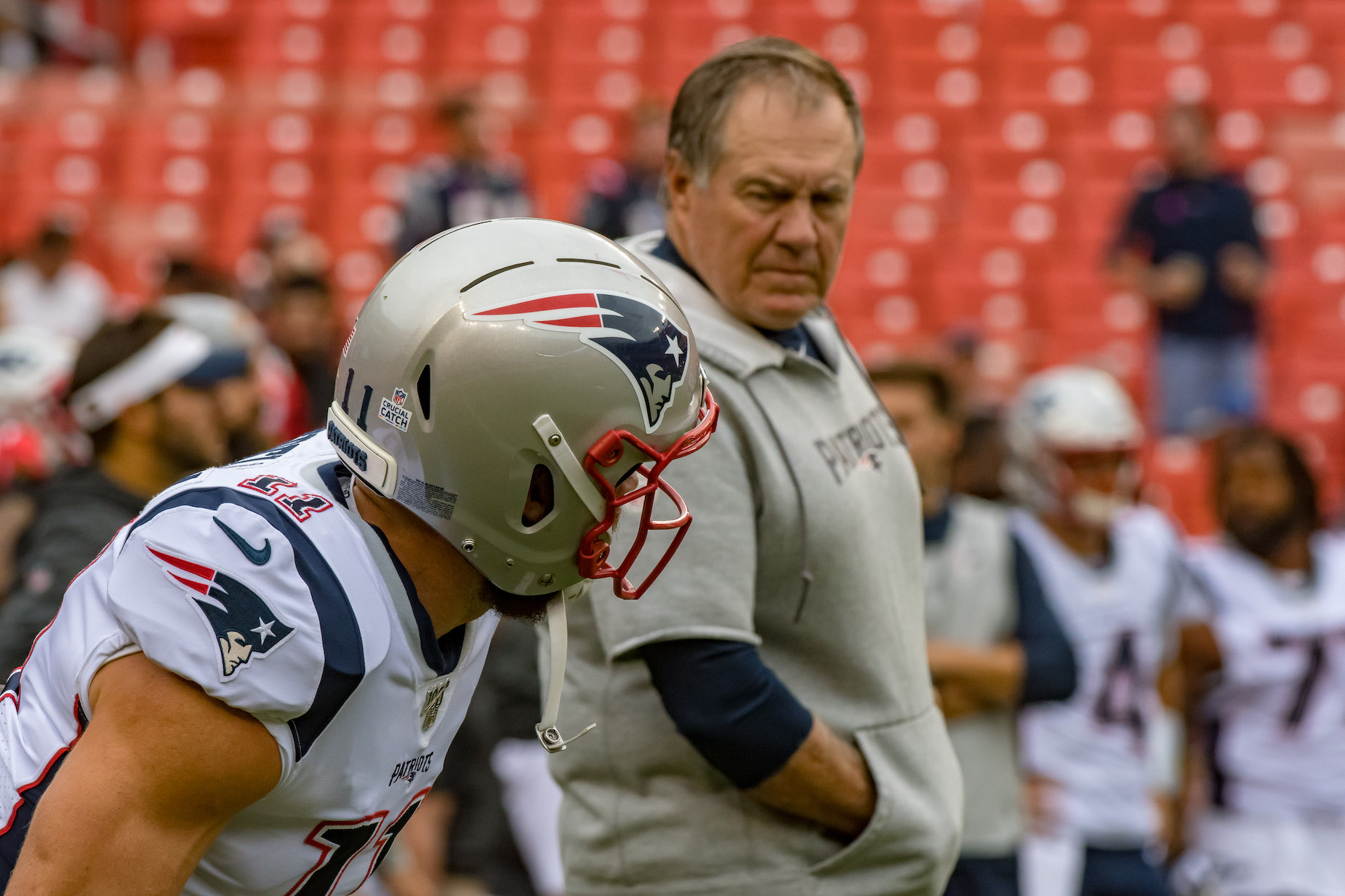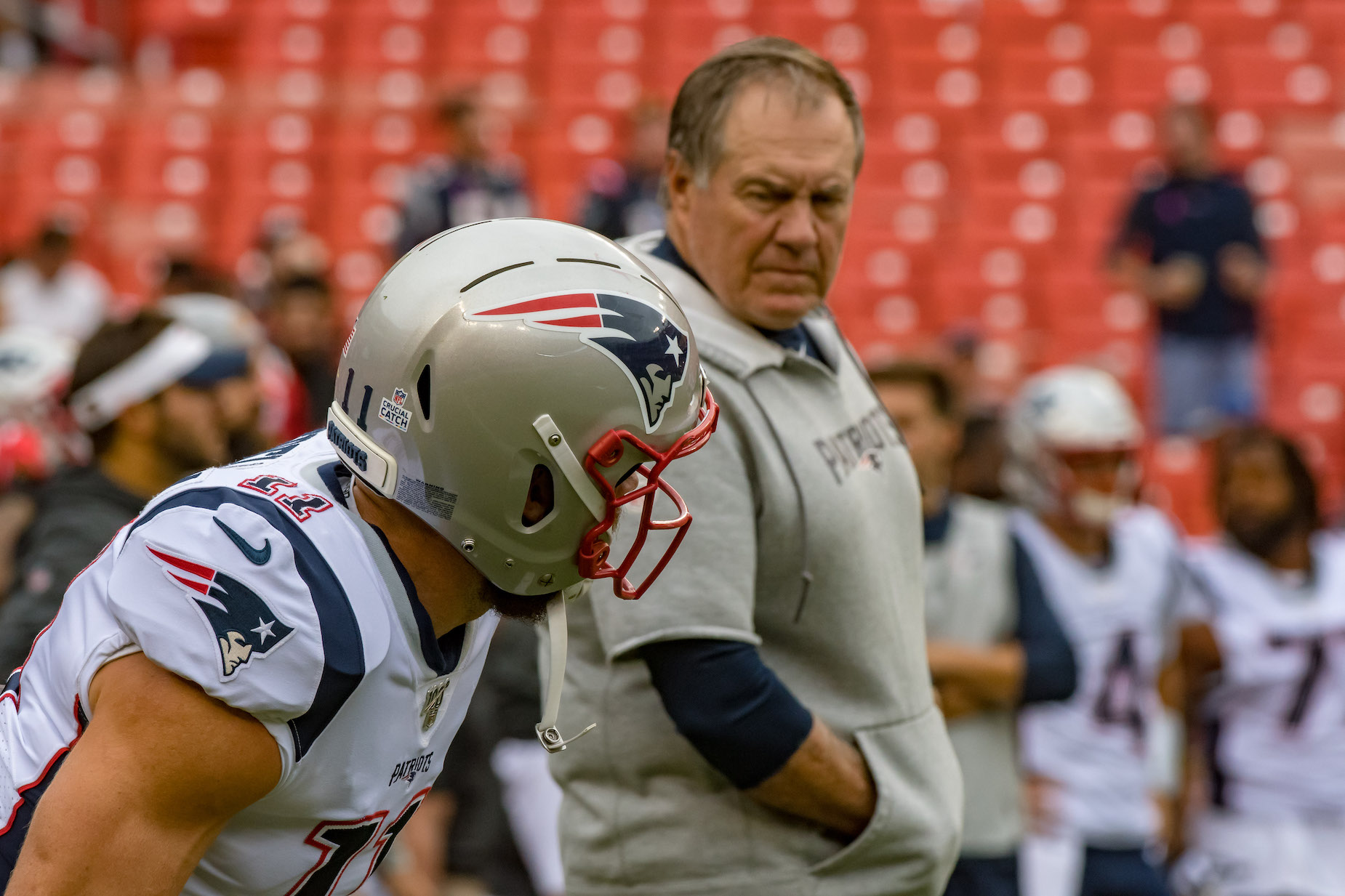 Ever since entering the NFL in 2009, Julian Edelman has played for the New England Patriots. That's meant the receiver has gotten an up-close and personal look at how Bill Belichick goes about his business. The veteran wide receiver, unsurprisingly, has been impressed by what he's seen.
"Just with how [Belichick] thinks, just being a fly on the wall for a little bit of his career, it's been truly remarkable and impressive to see how this man works and how disciplined he is," Edelman explained during a discussion on Clubhouse, according to NESN. "And the fact that he has no complacency, ever, ever, kick in. I mean, this guy has won, you know, five, six, you know going for seven Super Bowls, and he treats every year the same way. That rubs off on you."
While the receiver also made mention to Robert Kraft and Tom Brady, he made sure to pay his head coach a pretty lofty compliment.
"I think he's arguably the best coach in any sport," Edelman said. "Not just football, of all time."
Bill Belichick will be under the microscope again in 2021
Even if you don't think that Bill Belichick is the greatest coach in the history of sports, he does have a pretty impressive resume. With that being said, the NFL is the ultimate 'what have you done for me lately' league. Once the 2021 season kicks off, the New England Patriots head coach will be back under the microscope.
As mentioned above, the Patriots struggled last season. A good chunk of the blame for those struggles fell at Belichick's feet; as the head coach and de facto general manager, the team's lack of overall talent was, at the end of the day, his responsibility. While 2021 will be different, there won't be any less pressure.
While the Patriots haven't traditionally been big-spenders in free agency, the club opened up its collective checkbook this year and went on a shopping spree. Based on those acquisitions, Belichick should have everything he needs to get back on track. If he doesn't—and struggles for the second-straight season without Tom Brady—you're guaranteed to hear some murmurs about the coach losing his touch.
Regardless of what happens during the upcoming NFL season, though, one thing remains crystal clear: Julian Edelman isn't going to start doubting Bill Belichick anytime soon.
Stats courtesy of Pro-Football-Reference