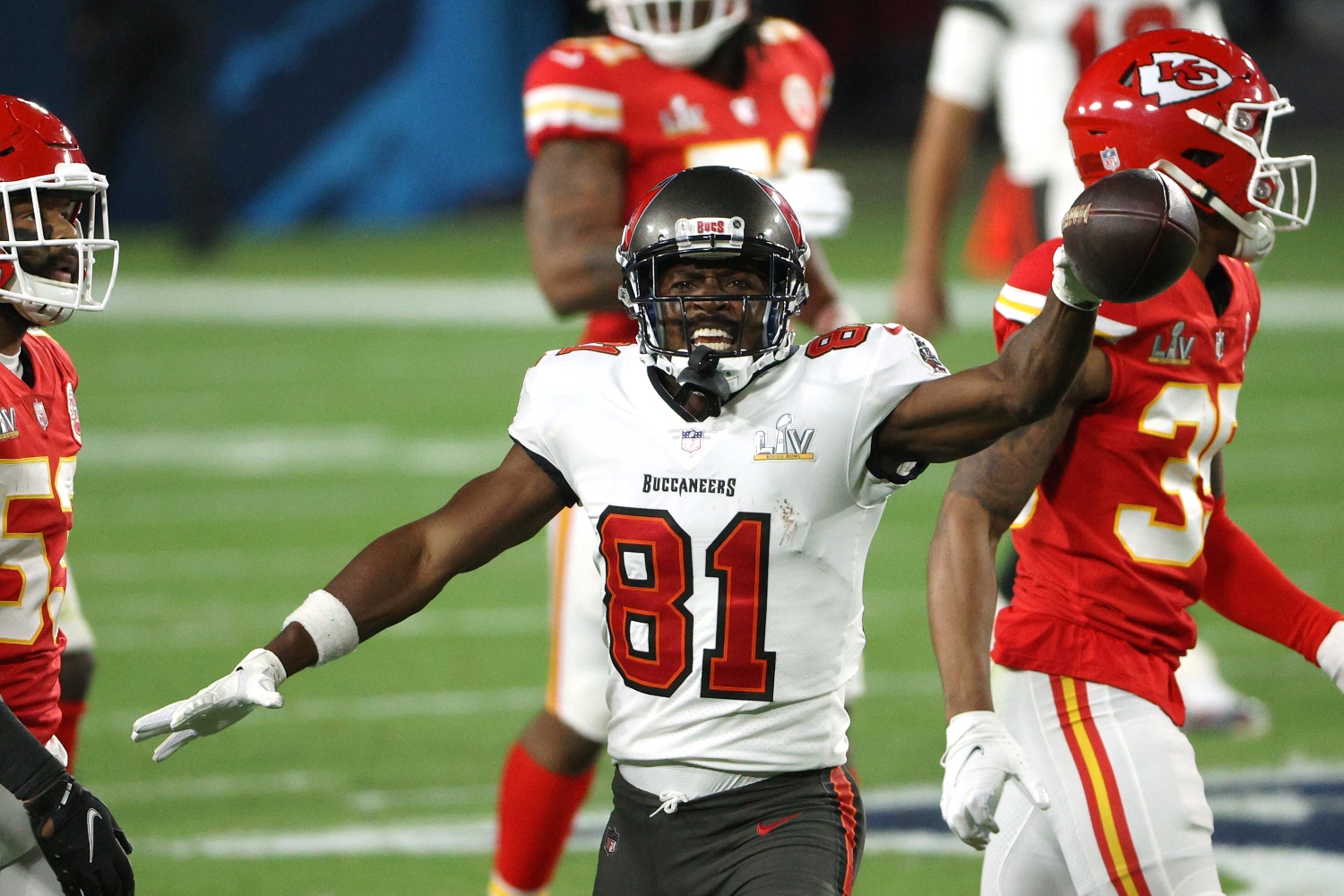 Antonio Brown Has Officially Sealed His Fate With the Buccaneers
Antonio Brown has remained unsigned all spring. But on Tuesday, the future Hall of Famer officially sealed his fate with the Tampa Bay Buccaneers.
The Tampa Bay Buccaneers have spent the last few months working to keep their Super Bowl roster intact. From extending Tom Brady's contract to re-signing key free agents, general manager Jason Licht did well to accomplish that mission.
However, entering the final week of May, the Buccaneers still needed to secure another big contributor from last year's title-winning squad: Antonio Brown.
Luckily for Buccaneers fans (along with TB12), the All-Pro receiver has officially sealed his fate with the franchise.
Antonio Brown got his career back on track by taking his talents to Tampa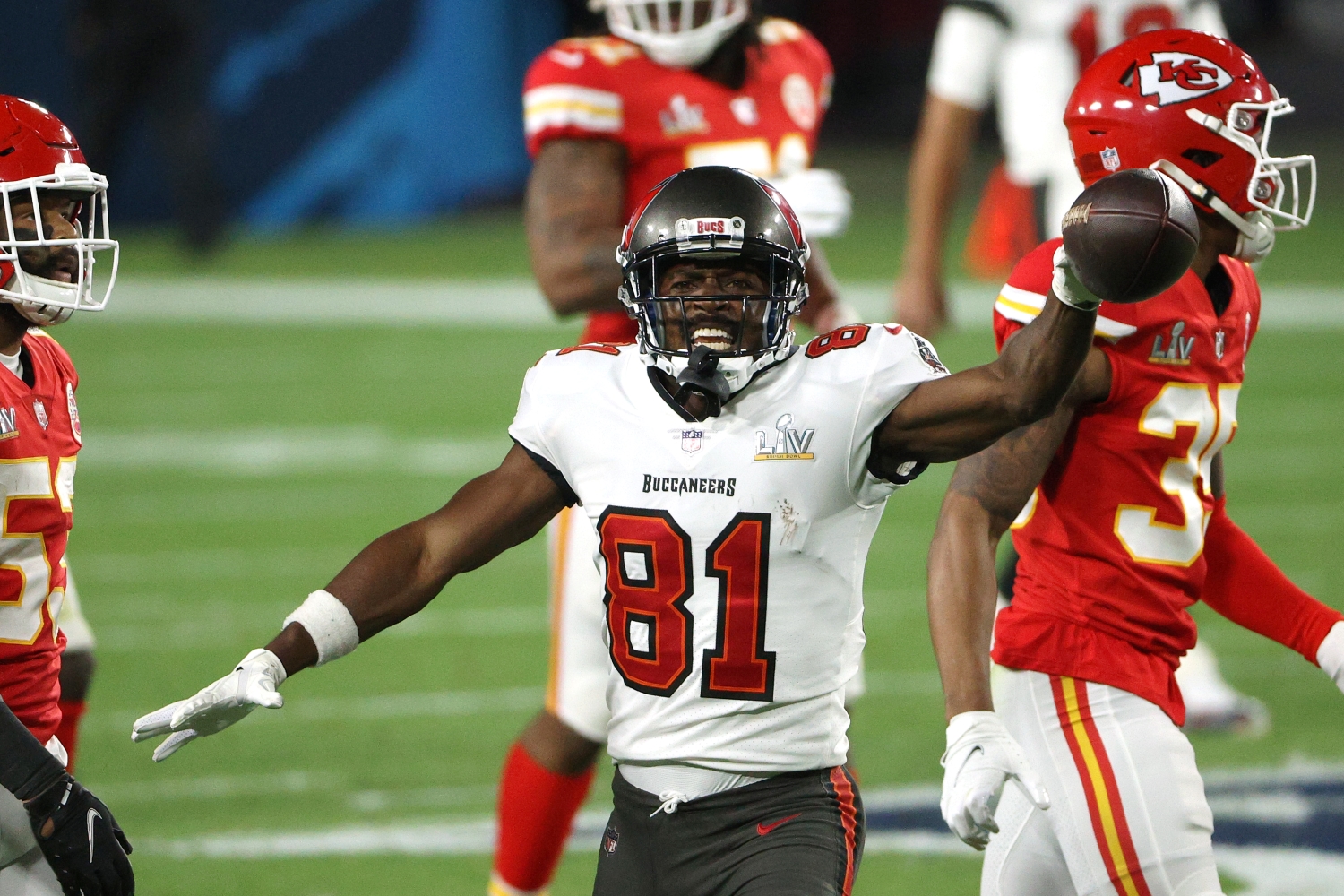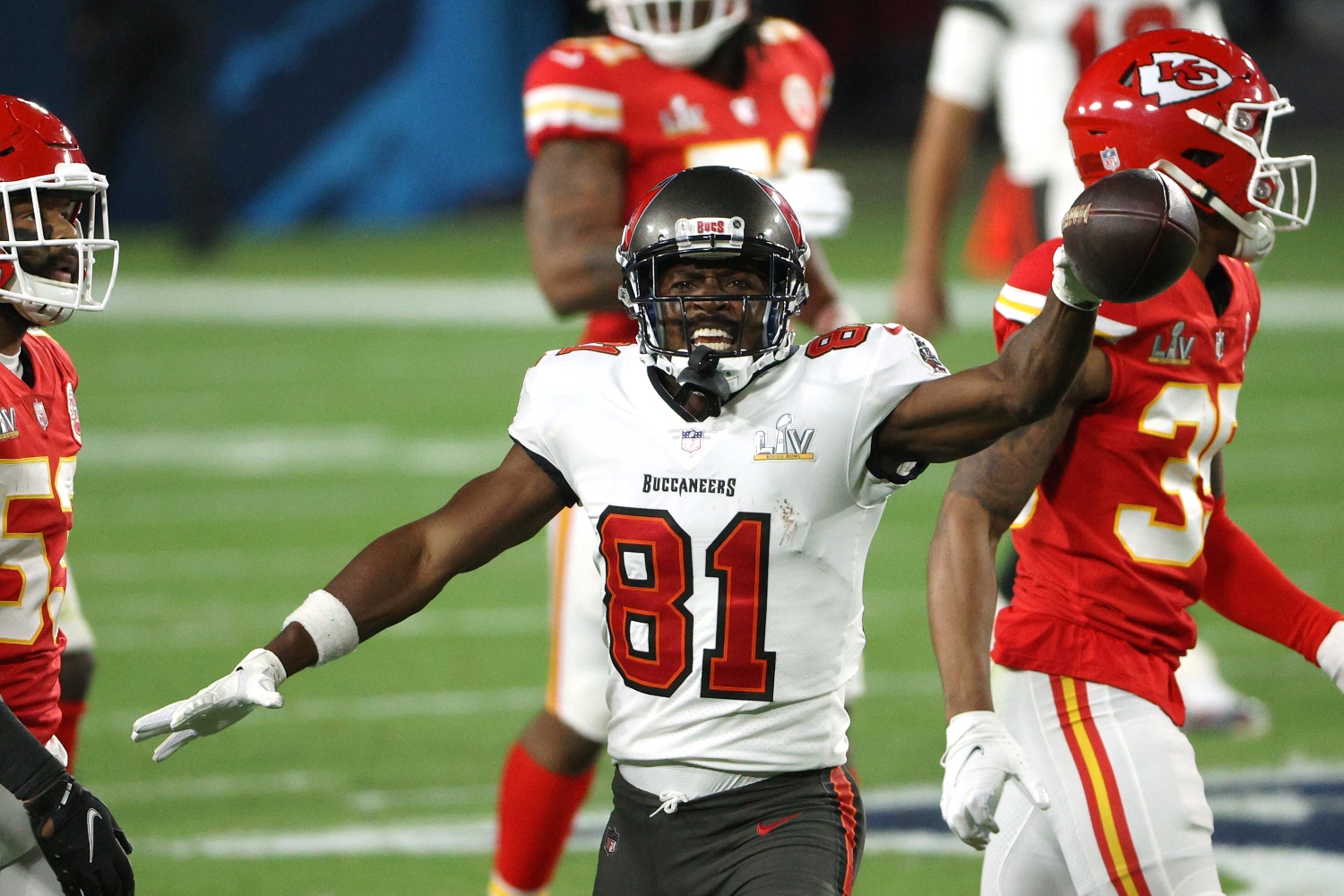 In desperate need of a fresh start, Brown found exactly what he needed by joining forces with Brady and the Bucs. After sitting out half the season due to a suspension, he returned to action in early November. Despite being new to the team, the seven-time Pro Bowler received plenty of opportunities to make plays in the passing game.
Brown totaled 18 catches for 157 yards in his first three games in a Tampa uniform. Although he didn't score a touchdown during that stretch, the skilled wideout found the end zone three times before the regular season ended.
More importantly, the former Pittsburgh Steelers star got a chance to participate in the playoffs for the first time since 2017. Brown didn't exactly blow anyone away with his final postseason stat line (eight catches for 81 yards), but he did score two touchdowns in three games. And thanks in part to his efforts, the Buccaneers easily defeated the Kansas City Chiefs in Super Bowl 55.
Ultimately, the Brown experiment yielded solid results without all the drama that surrounded him in his previous stops. By demonstrating the ability to make an impact on the field, he set himself up for an extended stay in Tampa.
Brown has officially sealed his fate with the Buccaneers
On April 28, ESPN reported Brown would be re-signing with the Buccaneers on a one-year contract worth up to $6.25 million. His agent said the deal included $3.1 million guaranteed and a signing bonus of $2 million.
As of Monday, though, Brown and the Bucs still hadn't made their reunion official.
Why the delay?
Brown underwent arthroscopic knee surgery on May 18. As a result, Tampa wanted him to pass a physical before putting pen to paper. Apparently, it only took a week for Brown to convince the team's medical staff to give him their stamp of approval.
On Tuesday, the Buccaneers announced they officially re-signed the veteran receiver. According to the team website, Tampa has retained 15 unrestricted or potential unrestricted free agents this offseason. With Brown now under contract, all four players who scored a point for the Buccaneers in Super Bowl 55 will suit up for Tampa in 2021.
Can Tom Brady and his deep cast of weapons make a run at an undefeated season?
It's scary to think how much better the Bucs could be this season. After all, if Brady managed to lead his new team to a Super Bowl title in the midst of the COVID-19 pandemic, what's stopping Tampa from making substantial improvements with a full offseason of organized team activities and training camp?
On paper, the reigning champions boast the most complete roster in the NFL. The offense features a bevvy of proven playmakers in Mike Evans, Chris Godwin, Rob Gronkowski, and Brown. Leonard Fournette and Ronald Jones form a rock-solid running back duo. And the offensive line has all the pieces to keep Brady protected.
On the other side of the ball, Tampa has a frightening amount of sheer physical talent, too. Ndamukong Suh and Vita Vea can control the line of scrimmage with their strength and power. Jason Pierre-Paul and Shaq Barrett should continue to wreak havoc off the edge. Meanwhile, linebackers Devin White and Lavonte David have the speed and movement skills to make plays all over the field.
If the Buccaneers play up to their potential, they absolutely have a chance to make a run at an undefeated season. Their offense has more than enough weapons to do damage on the ground and through the air. And the defense proved it can make an all-time talent like Patrick Mahomes look ordinary.
And considering Brady has accomplished just about everything possible during his two-decade career, does anyone doubt his motivation to go 17-0 in his age-44 season?
All statistics courtesy of Pro Football Reference.