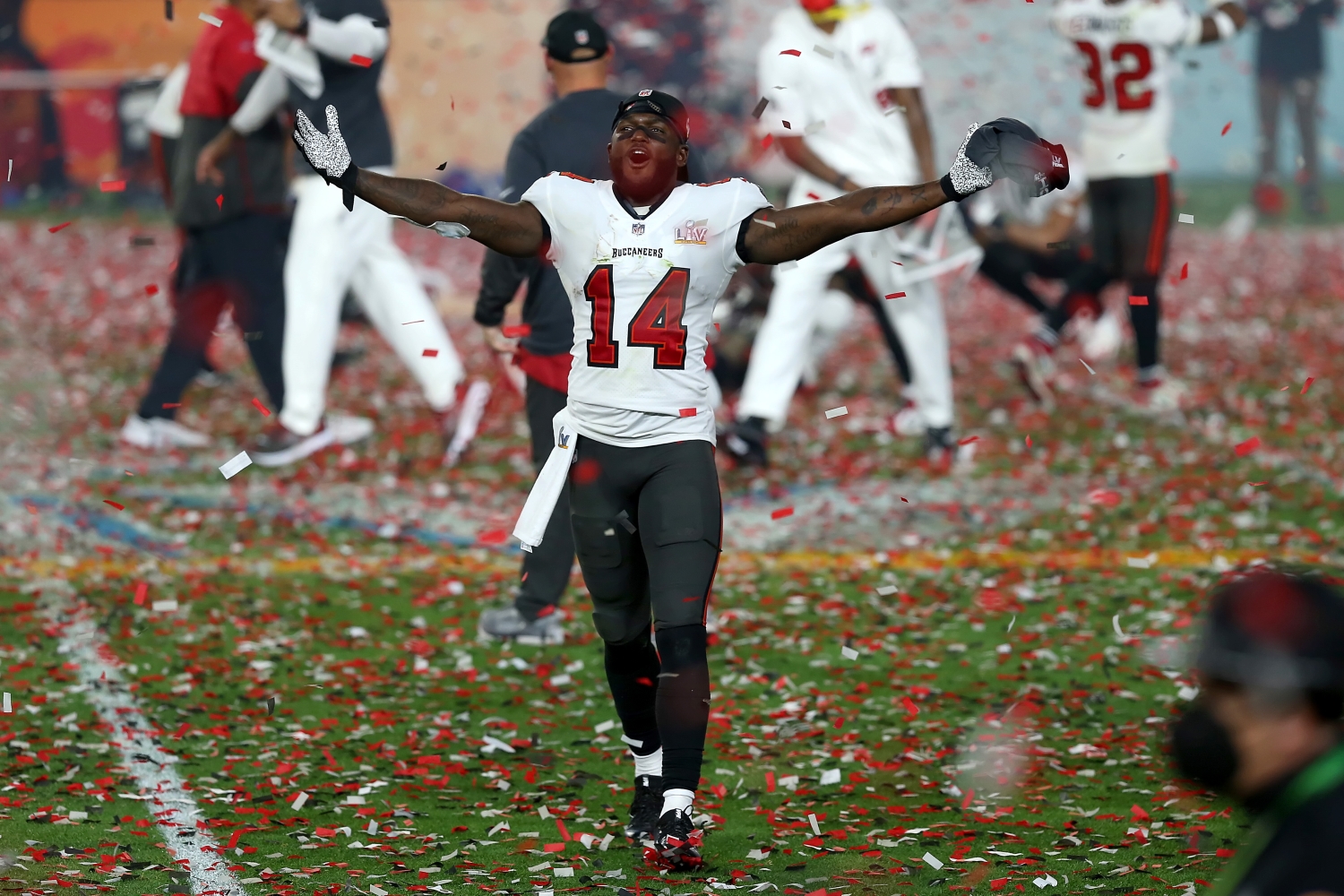 Time is Running Out for Chris Godwin and Other Franchise-Tagged Players to Secure Their Future: Who Deserves a Long-Term Deal?
Chris Godwin should get a long-term deal from the Buccaneers, but which other NFL players who got franchise tagged deserve lucrative contract extensions?
Will the Tampa Bay Buccaneers make Chris Godwin one of the richest receivers in NFL history? Will the Chicago Bears break the bank to retain Allen Robinson beyond 2021?
For NFL players under the franchise tag, the next few weeks loom large. Depending on how their respective teams view them, stars like Godwin and Robinson could soon secure tens of millions of dollars in guaranteed money. On the other hand, they may have to play the upcoming season without the benefit of long-term financial security.
So which franchise-tagged players deserve to get rewarded with lucrative, potentially record-setting contracts? Based on factors like age, durability, production, and locker-room value, a few NFL teams should think twice before tying up future salary-cap space on players currently under one-year deals.
A major deadline looms for NFL players under the franchise tag
NFL teams have the opportunity to retain a player's rights for one year under the franchise tag. This procedure often gets used as a stepping stone to an eventual long-term deal. By tagging a player, the team keeps a coveted commodity off the free-agent market. At the same time, it allows the organization to extend the negotiating window on a multi-year contract.
In some cases, the tactic pays off for both parties. For instance, the Dallas Cowboys used the franchise tag on Dak Prescott earlier this offseason (and last offseason) before signing him to a four-year, $160 million contract extension. New York Giants defensive tackle Leonard Williams (three years, $63 million) and Denver Broncos safety Justin Simmons (three years, $61 million) inked lucrative long-term deals of their own after getting tagged.
However, other established veterans — including Godwin, Robinson, and New York Jets safety Marcus Maye — still haven't signed contract extensions. Per league rules, if a tagged player does not have an extension in place by 4 p.m. on July 15, he must play out the season on the one-year franchise tender. With that date rapidly approaching, several teams face a tough decision about the fate of a key player.
Should the Buccaneers lock up Chris Godwin?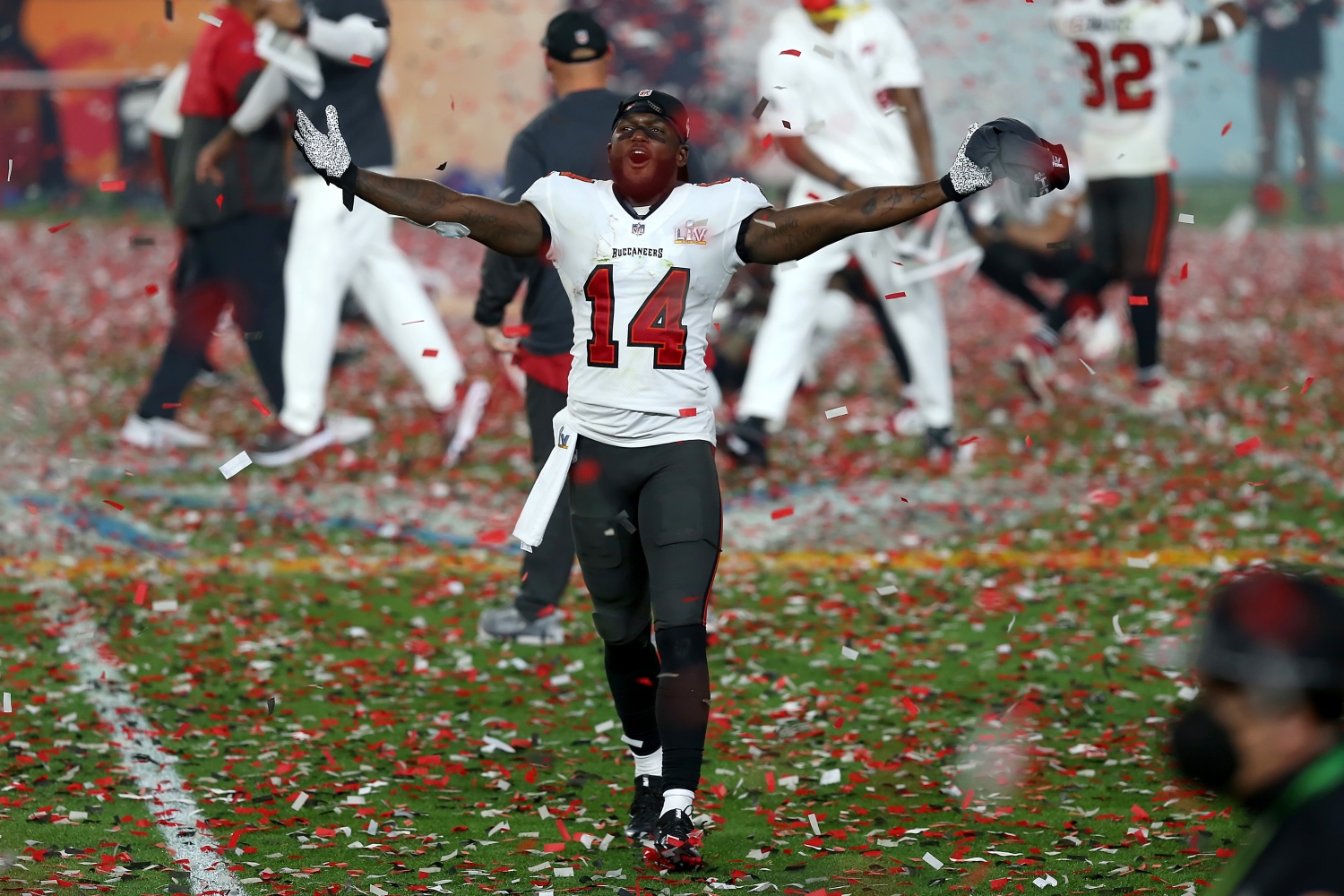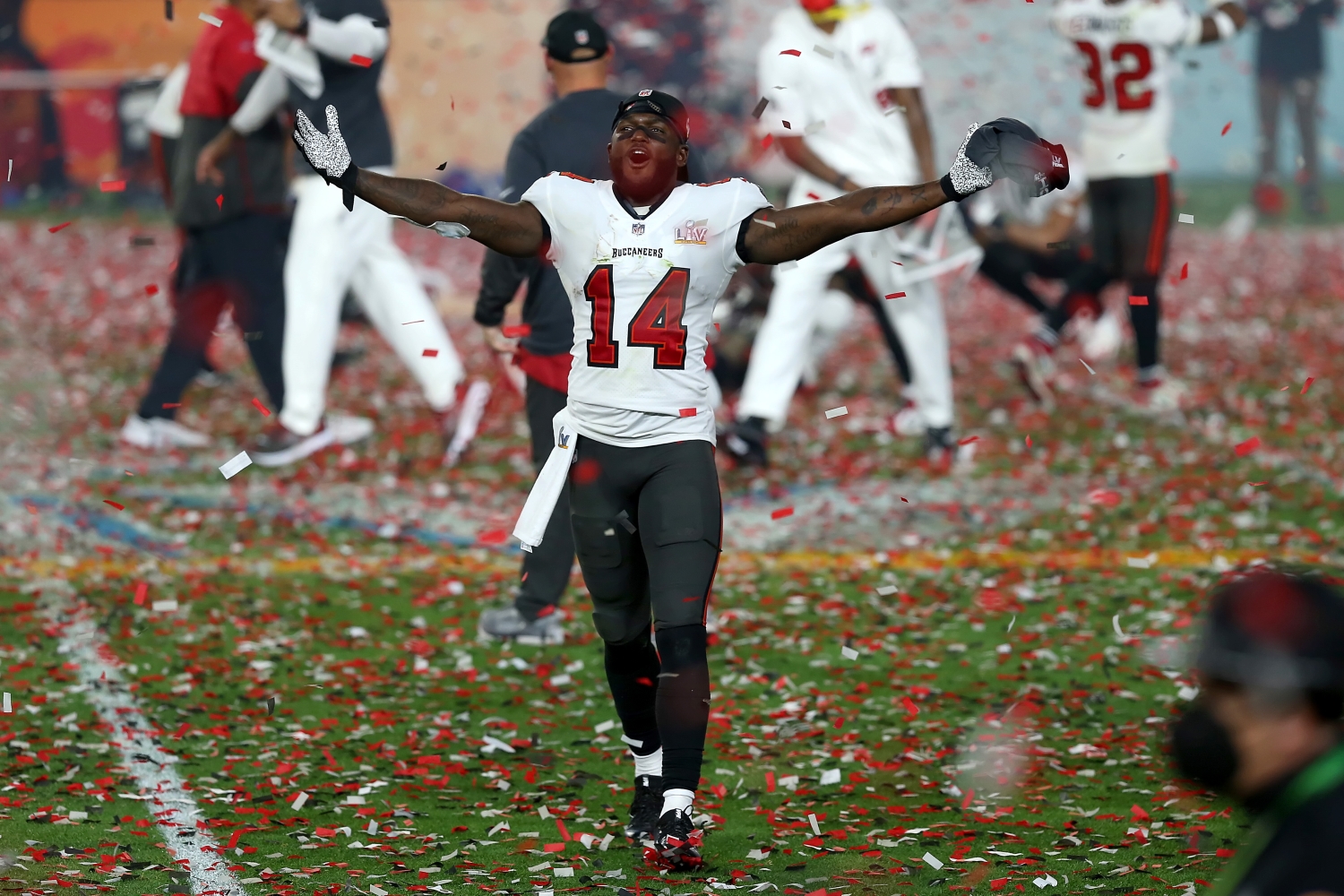 Perhaps the most interesting name to watch over the next few weeks is Godwin. A second-team All-Pro selection in 2019, the 6-foot-1, 209-pound wideout has the physical tools, work ethic, and character teams look for in a true franchise player. However, after racking up 86 catches for 1,333 yards and nine touchdowns two years ago, Godwin posted an underwhelming line of 65/840/7 in 2020. So after a concussion and a hamstring injury limited him to only 12 games last season, it's safe to say the receiver's stock isn't at an all-time high.
Still, the Buccaneers shouldn't hesitate to sign the 2017 third-rounder to a long-term deal.
Why's that the case?
First, Godwin doesn't turn 26 until February 27. That means Tampa will squeeze every ounce of his prime out of a four- or five-year deal. Plus, at his age, he still has untapped potential.
In addition, Godwin gives the Buccaneers a natural successor to Mike Evans, who turns 28 in August and carries cap hits in excess of $18 million in 2022 and 2023. It makes more sense for the Buccaneers to build their passing game around a receiver who's younger, faster, and a better value moving forward. Given Godwin's production and upside, Tampa should sign him to a deal that makes him one of the 10 highest-paid receivers in the NFL.
Whether that happens remains to be seen. But Godwin certainly isn't the only player who deserves to get paid this summer.
Which franchise-tagged players deserve long-term deals?
So who else remains in the mix for a long-term deal?
Allen Robinson may not get a lucrative contract from the Bears, but he absolutely should become of the league's highest-paid wideouts. The 6-foot-2, 220-pound playmaker excels at making contested catches, and he's put up big numbers despite working with below-average quarterbacks. If Chicago wants to give Justin Fields a chance to succeed, the front office better figure out a way to retain his No. 1 receiver for several years.
Speaking of Robinsons, Cam Robinson received the franchise tag from the Jacksonville Jaguars. Like Godwin, he entered the league as a second-round pick in 2017. However, the 6-foot-6, 320-pound left tackle has yet to develop into a top-tier starter. At this point, the Jaguars' best bet is to let Robinson play out the year and prove himself worthy of an extension.
Sticking with the offensive line, longtime Washington Football Team star Brandon Scherff got tagged for the second straight year. A four-time Pro Bowler who joined the organized as the fifth overall pick of the 2015 NFL Draft, he should be considered a strong candidate to sign a long-term deal. Scherff is the unquestioned leader of Washington's line and still projects to play at a high level for several more seasons.
Meanwhile, Carolina Panthers right tackle Taylor Moton also deserves to get an extension. A rock-solid blocker who's started all 16 games for three consecutive seasons, he's certainly lived up to his second-round pedigree. Moton should sign a long-term deal and continue to help pave the way for Christian McCaffrey.
Moving over to the secondary, Maye and fellow franchise-tagged safety Marcus Williams have interesting cases. Maye isn't a true star, but he brings leadership and playmaking ability to the mix. For a Jets team that wants to erase the losing culture established by Adam Gase, it makes sense to ensure the 2017 second-round pick remains a long-term fixture in New York.
Williams, on the other hand, has a less compelling case. Sure, he's started 60 games since arriving as a second-round pick. But even though he's snagged 13 interceptions and defended 30 passes, he's also allowed 15 touchdowns in coverage.
Not exactly what you want to see from a free safety, right?
By 4 p.m. on July 15, we'll see if the New Orleans Saints agree.
All statistics courtesy of Pro Football Reference. All contract data courtesy of Spotrac.