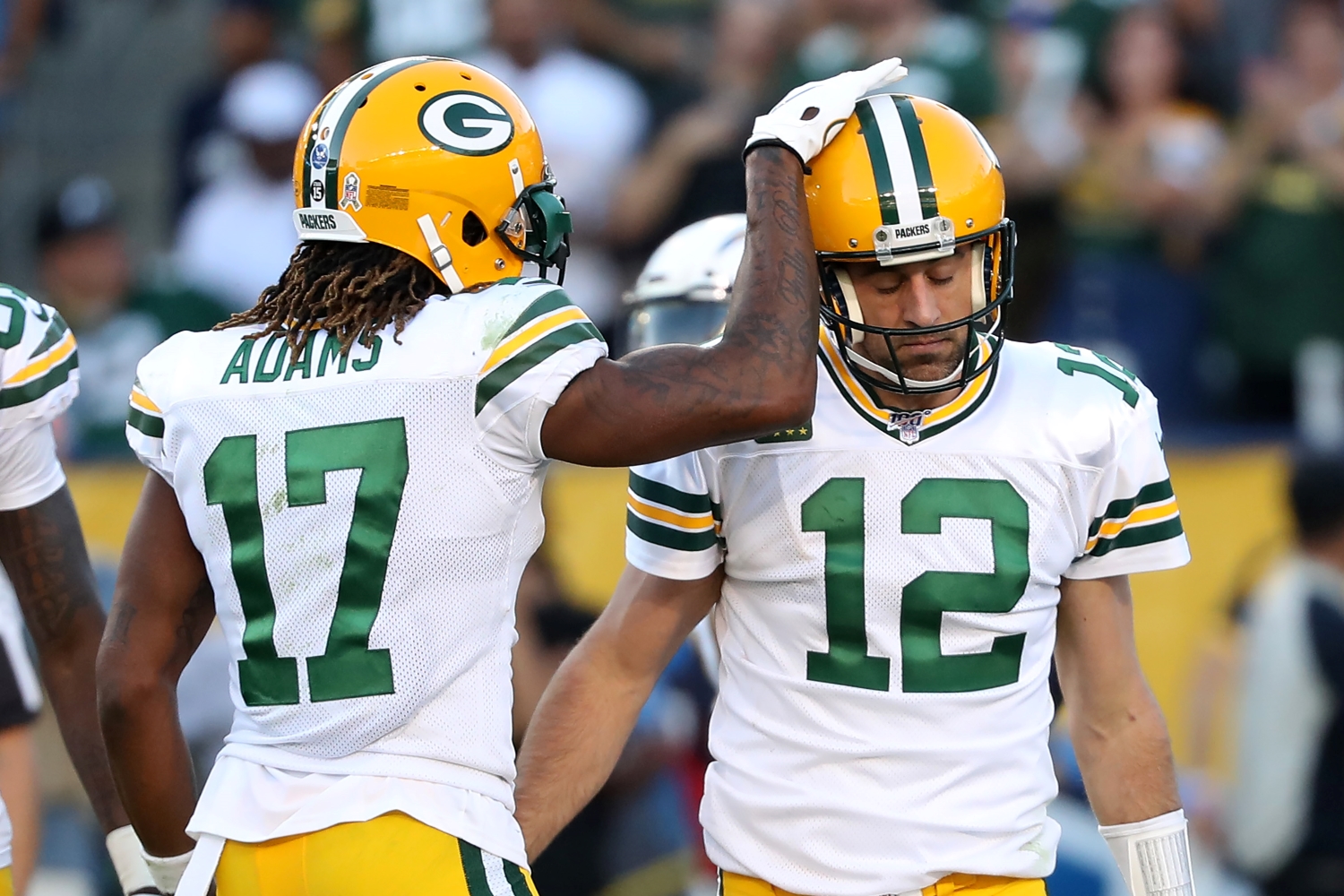 Aaron Rodgers Should Feel Insulted by Colin Cowherd's Ridiculous Ranking of the 10 Best Players in the NFL Right Now
Where does Aaron Rodgers belong on a list of the 10 best players in the NFL right now? According to sports media star Colin Cowherd, the Packers QB doesn't come close to No. 1.
By winning his third NFL MVP award and nearly leading the Green Bay Packers to the Super Bowl last season, Aaron Rodgers showed he's far from finished. In fact, his brilliant 2020 campaign might have been the best of his Hall of Fame-worthy career.
Yet, even though he got voted the most valuable player in the entire league, that apparently didn't impress Colin Cowherd. Based on the sports media personality's ridiculous rankings of the 10 best players in the NFL right now, Rodgers should feel downright insulted.
And he's not the only established star who should feel snubbed by Cowherd, either.
Colin Cowherd had three quarterbacks ranked quite high on his list of the 10 best players in the NFL right now
If Cowherd wanted to create some controversy by ranking the 10 best players in the NFL heading into the 2021 season, he certainly accomplished that mission.
On Thursday's episode of The Herd, the outspoken sports talk radio host ranked the top 10 players in the league at the moment, and the results raised more than a few eyebrows.
So who earned the No. 1 spot?
Surprisingly, Cowherd didn't put a quarterback at the top of his list. Instead, he selected three-time NFL Defensive Player of the Year Aaron Donald. With 85.5 career sacks, seven Pro Bowl nominations, and six consecutive first-team All-Pro selections, it's no surprise that the Los Angeles Rams defensive tackle got named the best player in the NFL by Cowherd.
The two most recent Super Bowl-winning quarterbacks came next. Tom Brady earned the No. 2 spot, and Patrick Mahomes checked in at No. 3.
Not exactly a surprise there.
Cowherd ranked Russell Wilson fourth, which seems fair given his consistently elite level of play, excellent durability, and overall standing as one of the league's biggest stars.
However, only one other quarterback made the cut. And based on where Cowherd had him ranked, Rodgers should be furious.
Aaron Rodgers should feel insulted by Cowherd's ridiculous ranking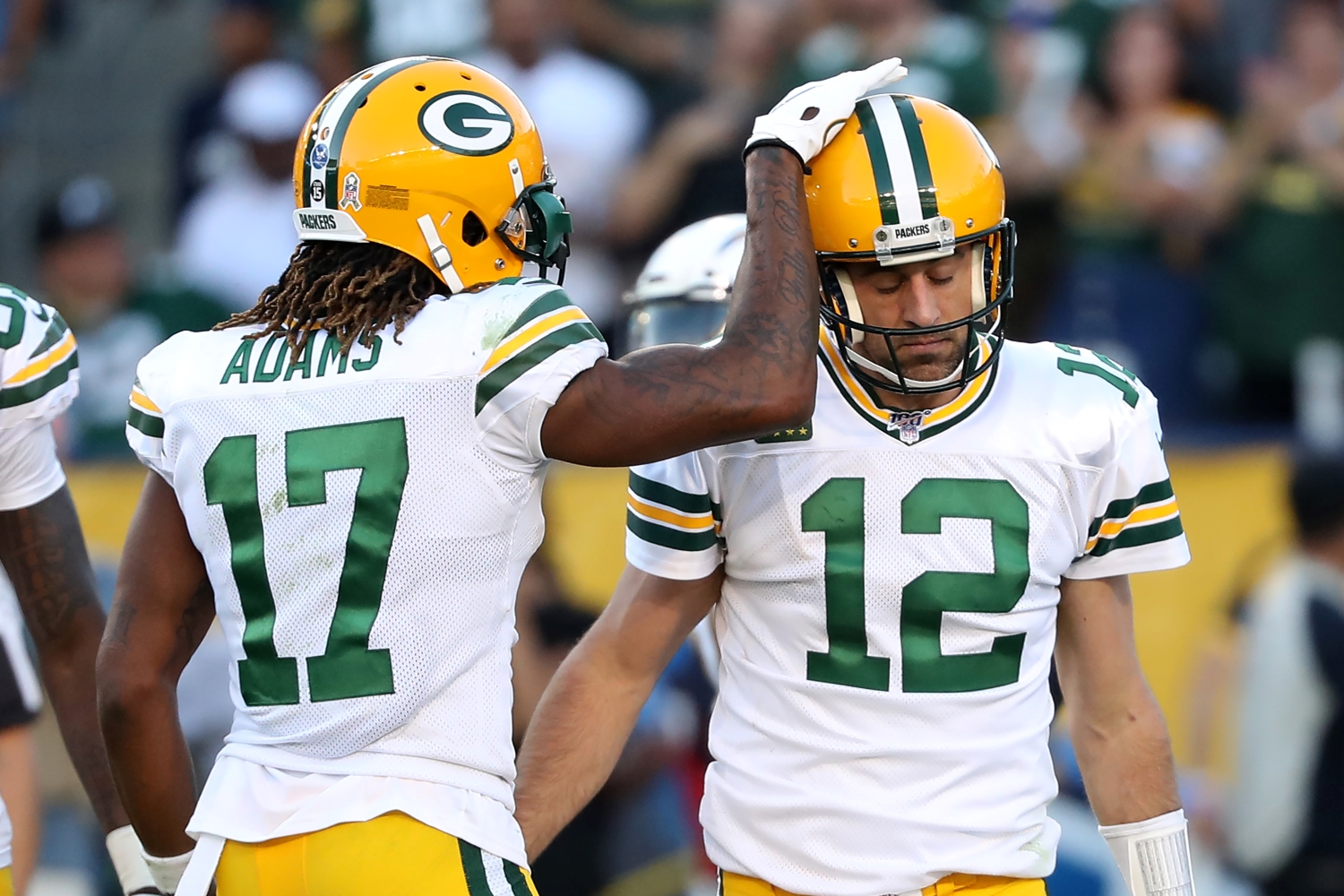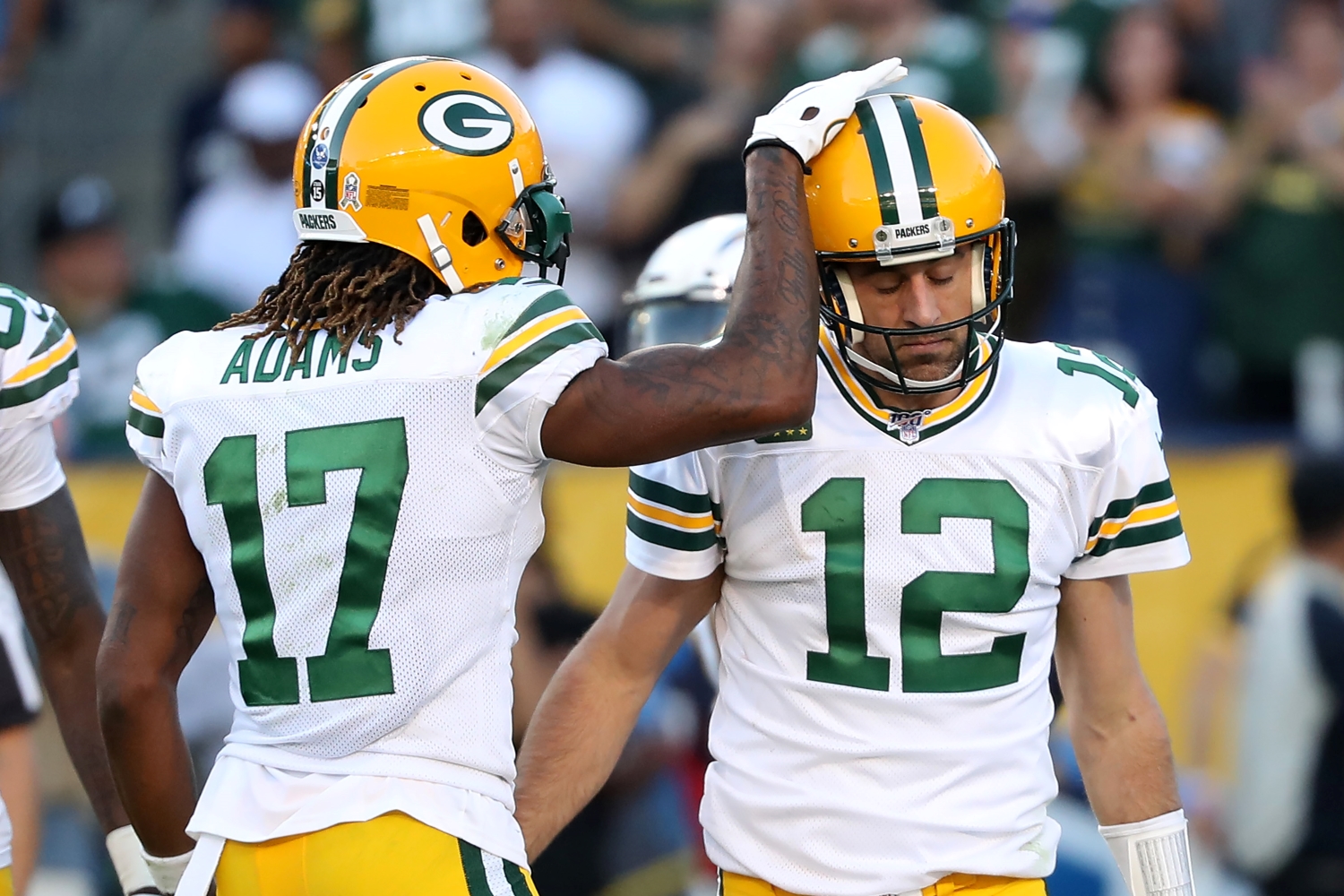 Despite being the reigning MVP, Rodgers didn't come close to earning the No. 1 spot in Cowherd's rankings. In fact, he's not even the best player on his own team.
At least, not according to Cowherd.
While Rodgers checked in at No. 8, his top receiver, Davante Adams, somehow ranked one spot above him. Cowherd put Kansas City Chiefs tight end Travis Kelce and Arizona Cardinals wideout DeAndre Hopkins ahead of both Packers stars.
Talk about a serious miscalculation.
Does Cowherd realize Rodgers is directly responsible for getting Adams the ball? The Pro Bowl wideout possesses a ton of talent, but it's undeniable that he benefits from working with one of the greatest quarterbacks of all time. Rodgers led the NFL in completion percentage, passing touchdowns, quarterback rating, and QBR in 2020, so it makes no sense to consider him the eighth-best player heading into the 2021 season.
Moreover, he should feel insulted that Cowherd put three skill players over him since they do not have nearly the same impact on the game as a quarterback. Sure, Kelce, Hopkins, and Adams have made big plays in the passing game for years. But Rodgers has been an elite player for longer, and he clearly showed he's still a force to be reckoned with by throwing 48 touchdowns in his age-37 season. At the very least, he should have been behind Wilson, who has zero MVP trophies at home.
Which NFL players who didn't make the cut deserve to get mentioned in the top-10 conversation?
Rodgers should feel insulted by ranking so low on Cowherd's list. However, several players should feel slighted by not making the cut at all.
Cowherd rounded out his rankings with Indianapolis Colts guard Quenton Nelson at No. 9 and Chicago Bears linebacker Khalil Mack at 10. Both deserve to get mentioned in any conversation about the best players at their respective positions, but they shouldn't have edged out other deserving stars.
Why not include T.J. Watt over Mack? The Pittsburgh Steelers edge rusher led the NFL in sacks (15), quarterback hits (41), and tackles for loss (23) last season. At 26 years old, he looks capable of taking his game to another level in the coming years.
Meanwhile, Mack hasn't topped double-digit sacks since 2018. And at 30 years old, his best days appear to be behind him.
Even Myles Garrett seems like a better choice for the 10th spot than Mack. The Cleveland Browns defensive end racked up 12 sacks and 18 QBH in 14 games last season, and he looks poised to dominate even more in 2021 with Jadeveon Clowney set to draw some attention away from opposing offensive linemen.
As for Nelson?
Yes, he's an absolute force. But is he one of the 10 best players in the league right now?
When you consider some of the prominent names that didn't make the cut — including Lamar Jackson, Derrick Henry, Alvin Kamara, Stefon Diggs, and Tyreek Hill — it's fair to question Cowherd for ranking Nelson higher than all but eight players heading into the 2021 season.
Fortunately for Aaron Rodgers, at least he didn't get ranked behind an offensive guard.