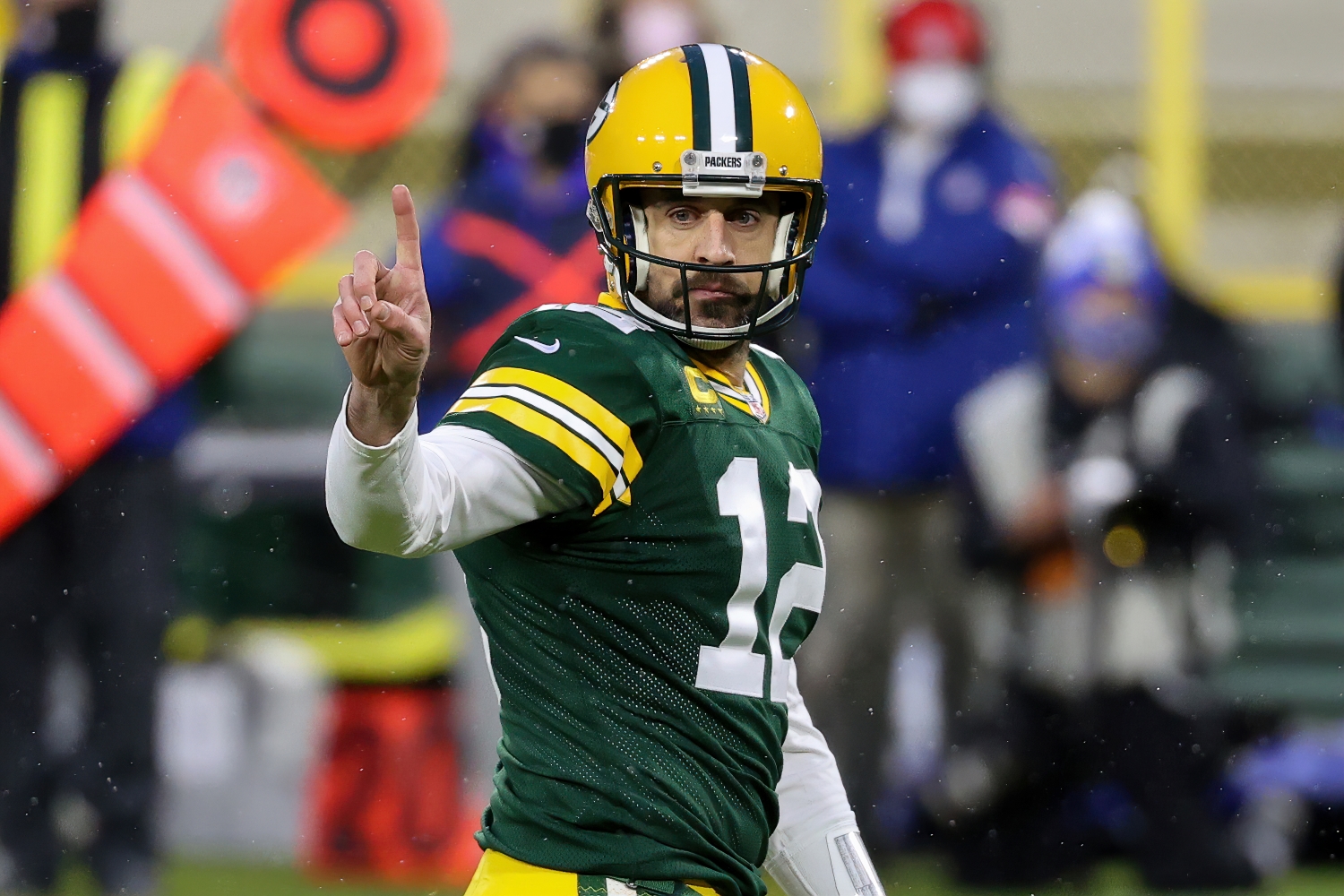 An Easy Win-Win Solution Exists That Can Satisfy Both Aaron Rodgers and the Packers
Could Aaron Rodgers and the Packers both emerge as winners in their standoff? Here's how the two sides can benefit from a simple solution that will require the disgruntled quarterback to make a short-term sacrifice.
Aaron Rodgers clearly has a problem with the Green Bay Packers. And at this point, he probably has quite a few things written down on his list of reasons to be upset with the front office. Still, that doesn't mean he should completely write off the idea of playing for the Packers again.
In fact, there's a way for the star quarterback to come out a winner without having to leave Green Bay.
At least, not yet.
A standoff in Green Bay
There's a power struggle going on in Green Bay. And nobody knows exactly when one of the sides will bend to the other's will.
Instead of participating in the Packers' offseason program for the 17th year in a row, Rodgers has chosen to spend his time traveling. Not showing up for organized team activities for the first time in his career has only raised more doubt about the reigning MVP's chances of remaining in Green Bay. Plus, with Julio Jones getting traded to the Tennessee Titans, the idea of the team enticing Rodgers to come back by offering him a shiny new toy disappeared.
Although their star quarterback remains MIA, the Packers remain firm about not trading the future Hall of Famer. So even though Rodgers looks like a legitimate threat to hold out this summer (and maybe even longer), Green Bay hasn't budged about dealing him. Considering Rodgers signed a four-year, $134 million contract extension in August 2018, it makes sense for general manager Brian Gutekunst to stand his ground against the team's most important player. After all, the Packers control Rodgers' rights through the 2023 season.
While an immediate trade might make the disgruntled signal-caller happy, it would obviously hurt his current team. At the same time, Rodgers would be leaving a franchise that came within a few plays of representing the NFC in the Super Bowl earlier this year. It's clear there's a lot on the line for both sides in this highly-publicized standoff.
An easy win-win solution exists that can satisfy Aaron Rodgers and the Packers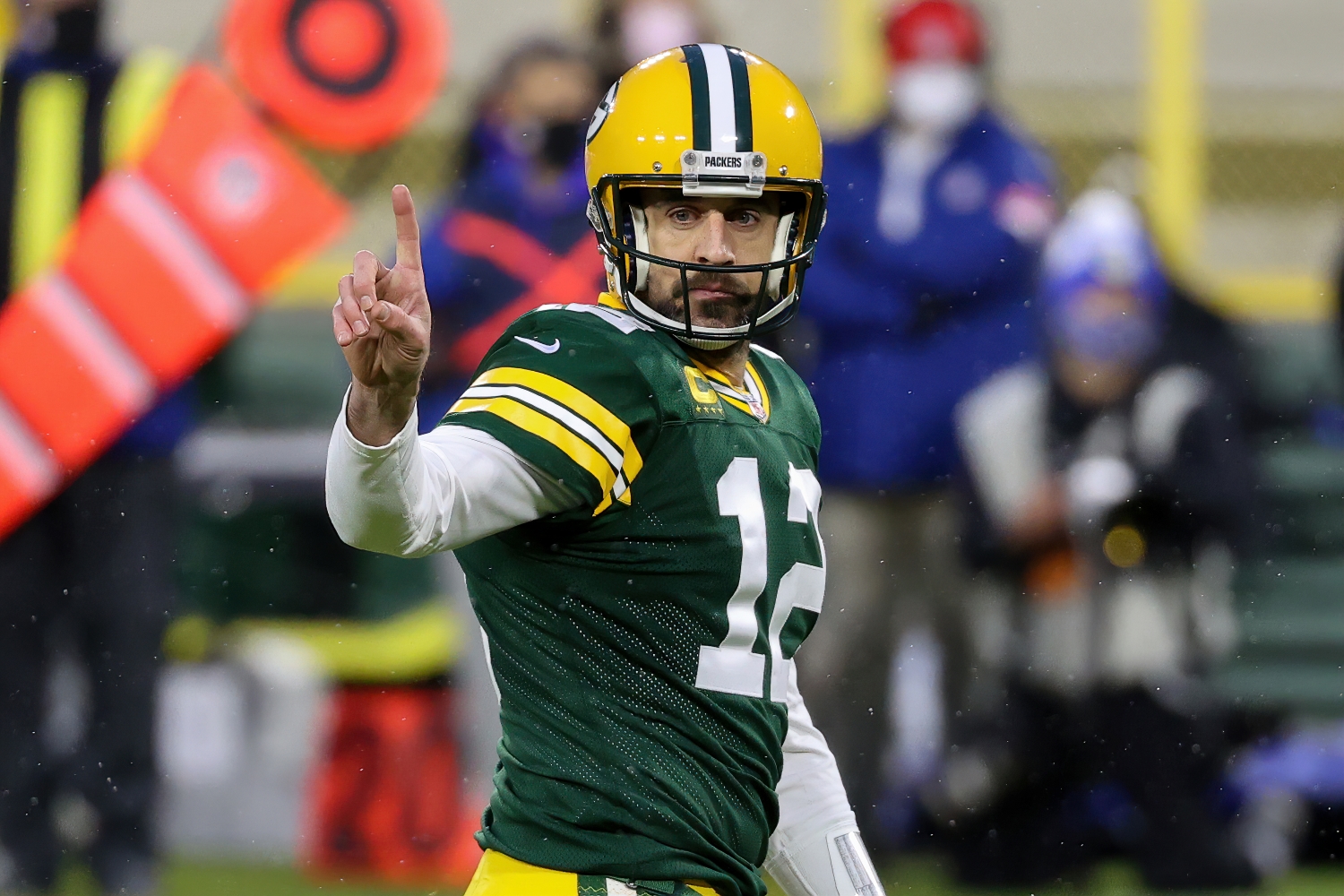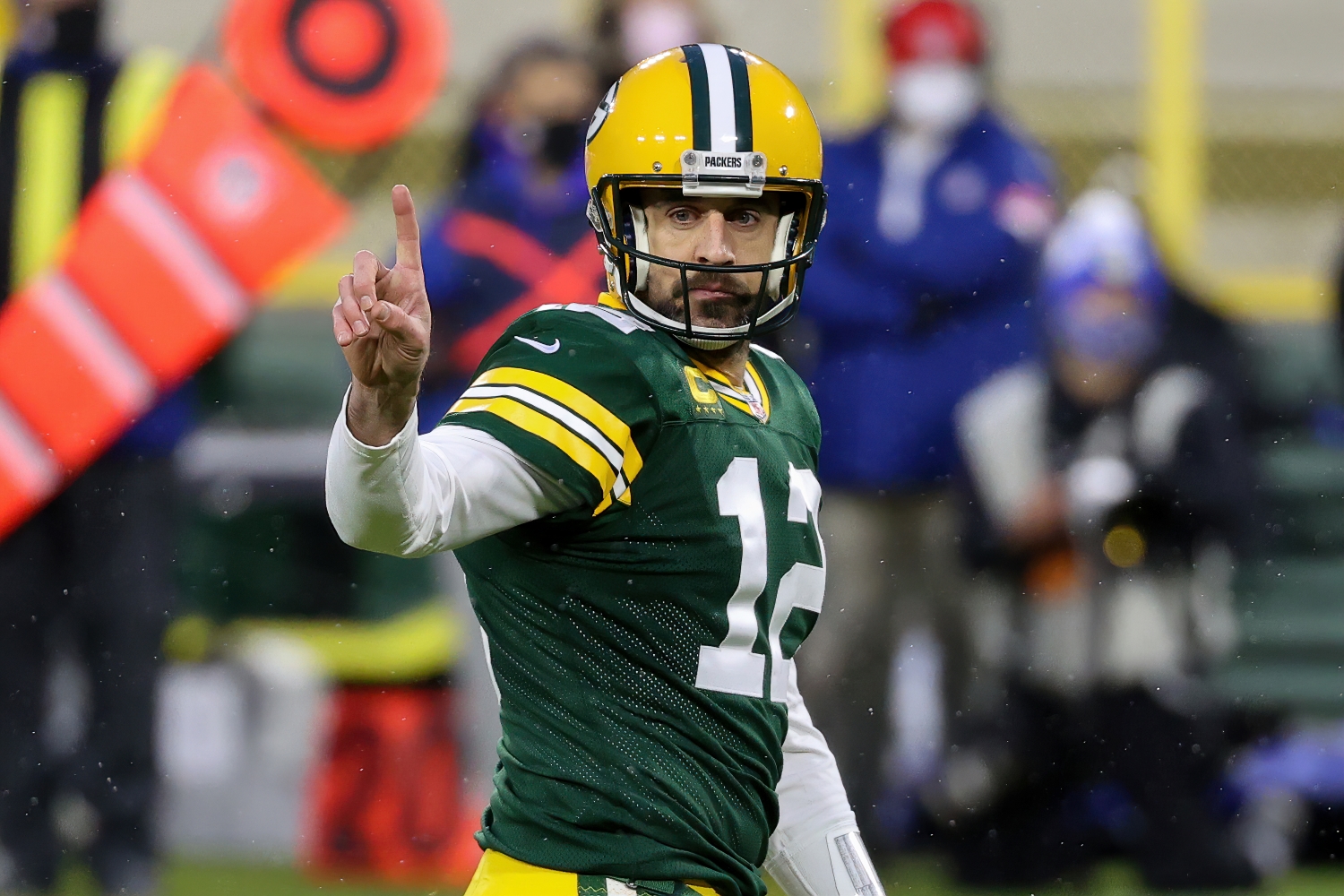 Could the Packers and Rodgers extend their relationship for one more year? That might be the best outcome for both parties. In fact, holding off on trading the three-time MVP until 2022 represents a win-win scenario all around.
So why's that the case?
For Rodgers, sitting out will cost him a decent chunk of change. The Packers can fine him for missing minicamp and training camp practices. Plus, the team could try to recoup his $6.8 million signing bonus if he refuses to show up for work. In terms of the financial ramifications, it makes more sense for Rodgers to play this season. After all, he's scheduled to make $22.35 million in cash.
More importantly, the Packers have a championship-caliber roster. Instead of taking a risk by starting over with a new team, Rodgers would benefit from giving it one more go in Green Bay before he gets his freedom. Considering how close they came to earning a spot in Super Bowl 55, the Packers clearly have the talent to compete for a title. Why not run it back with Rodgers and see if the team can overcome its playoff woes?
Whether that happens or not, though, Green Bay would have to do right by Rodgers next offseason. Of course, it might be hard to convince him to agree to come back for the 2021 season under the promise of a future trade. But if the two sides step back and see the bigger picture, they might just realize they can both emerge as winners by staying together for an additional season.
Which NFL teams could make a play for Rodgers in 2022?
It's impossible to predict how the upcoming season will turn out. But based on the quarterback depth charts for the other 31 NFL teams, a few franchises stand out as potential fits for Rodgers in 2022.
The Denver Broncos have to be considered one of the favorites to acquire one of the NFL's most recognizable stars. After all, Teddy Bridgewater and Drew Lock could easily be gone after this season. However, dropping Rodgers into the starting lineup would instantly make the Broncos a Super Bowl contender based on the rest of their roster.
If the Packers want to stick to only AFC suitors, don't sleep on the Las Vegas Raiders, either. Jon Gruden faces tremendous pressure to live up to his $100 million contract. And unless Derek Carr experiences a miraculous jump in his eighth year in the league, it looks like the Raiders will have to go quarterback shopping next offseason. Can you imagine Gruden's excitement over upgrading from Carr (or Marcus Mariota) to Rodgers?
Of course, maybe the Packers won't wait that long to trade him. But if they're smart, they'll find a way to convince Rodgers to come back for one more season.
And after that, Jordan Love better be ready to go.
All contract data courtesy of Spotrac.