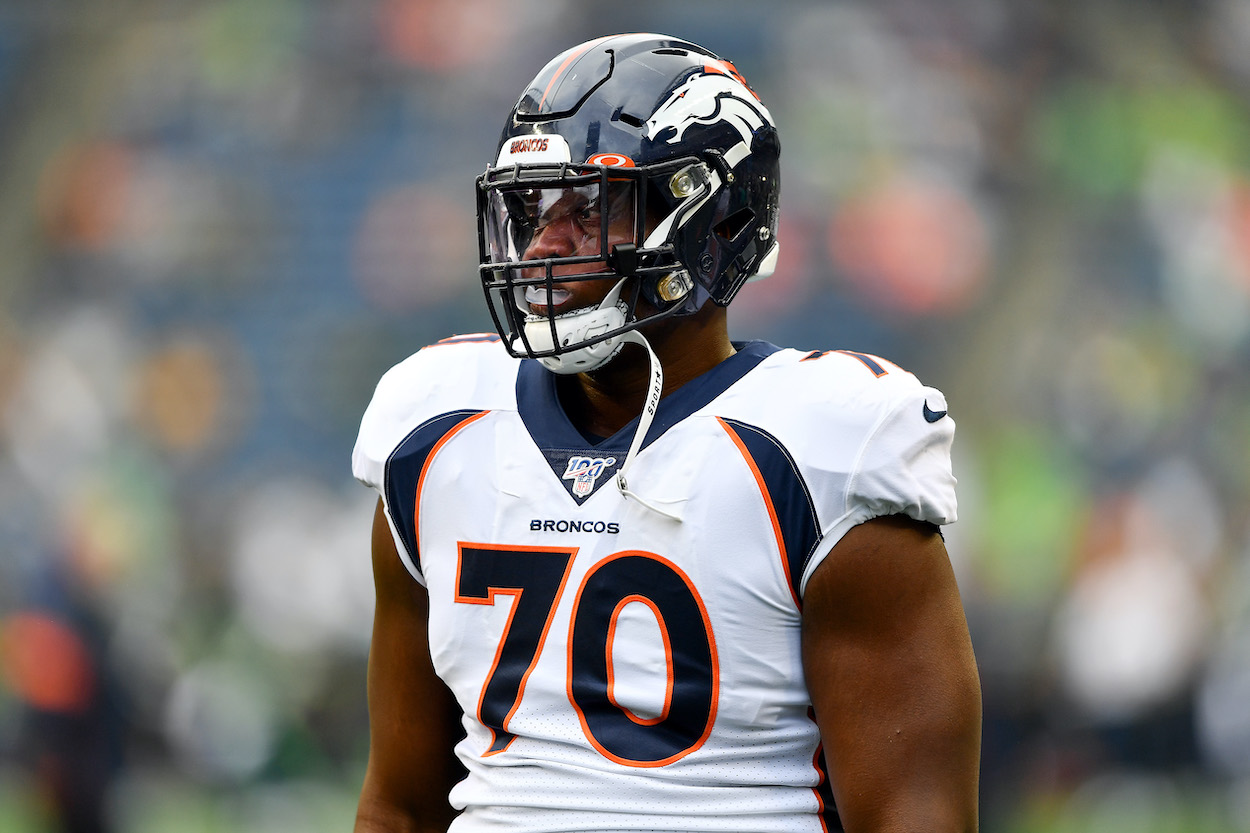 Ja'Wuan James' Pursuit of Justice Against the Denver Broncos Could Cost the Franchise $15 Million
See how former Denver Broncos offensive lineman Ja'Wuan James is seeking $15 million against his old team for unfairly cutting him.
Last month, former Denver Broncos offensive tackle Ja'Wuan James tore his Achilles during an off-site workout, seemingly ending his 2021 season before it even started. The Broncos later placed James on the non-football injury list so that they didn't have to pay his $10 million salary this season. A few days later, Denver released the veteran lineman.
James understandably felt disrespected by the Broncos for the way they treated him after his injury, and now he's seeking $15 million from the franchise in the name of justice.
Denver Broncos cut Ja'Wuan James after "non-football" injury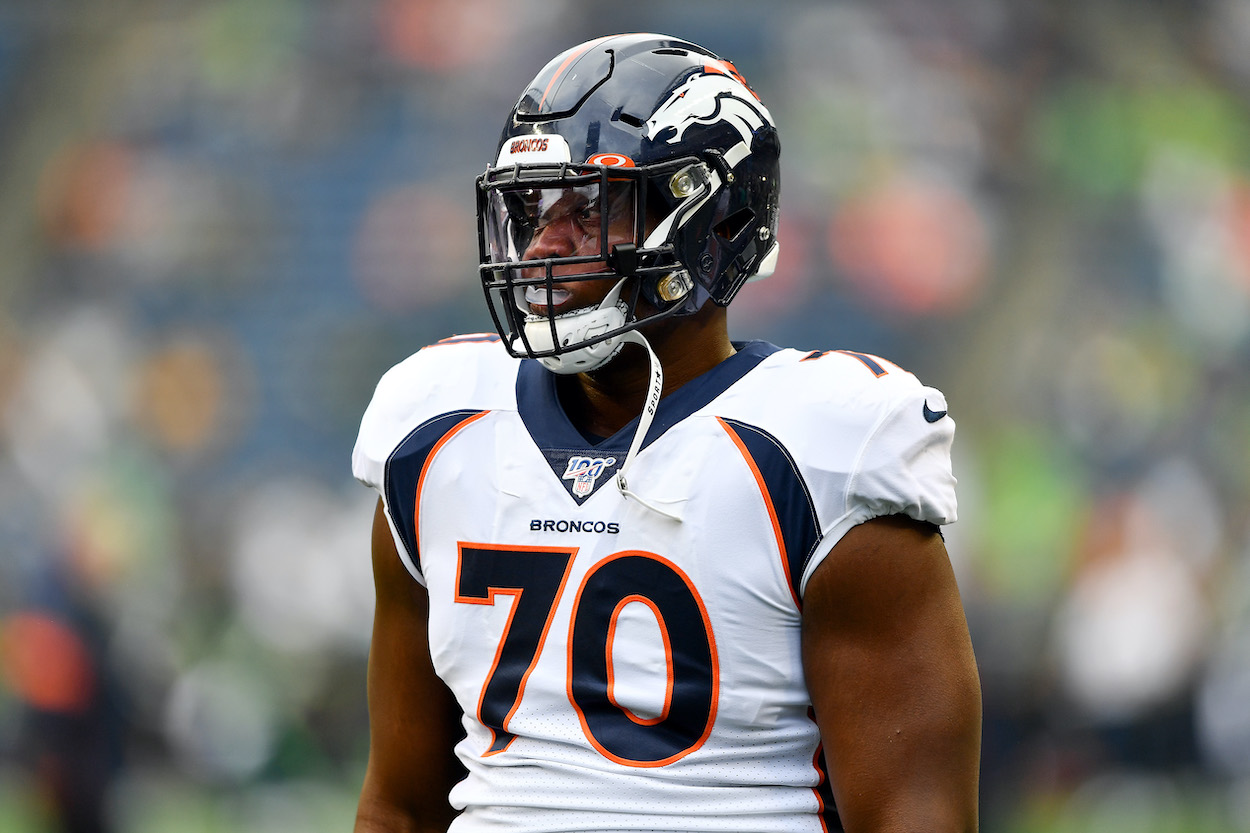 The NFL is a cutthroat league. General managers are constantly under pressure to build a winning roster while saving as much money as possible, so they're forced into uncomfortable cuts every offseason. New Broncos GM George Paton faced that harsh reality last month when James suffered a torn Achilles during a workout away from the team facility.
The Broncos owed James $10 million in salary this season, so Paton had to decide whether to eat that sum of cash or part ways with James to get his salary off the books. On May 7, the Broncos placed James on the NFI list, which, by league rules, meant they weren't contractually obligated to pay his 2021 salary due to his injury occurring off-site.
Seven days later, they cut him from the team.
This series of moves ignited a public relations firestorm from fans and media pundits alike. And a month later, it prompted a $15 million response from James himself.
James files $15 million grievance against the Broncos
The Broncos believed they were well within their rights to place James on the NFI list and subsequently cut him because his injury occurred outside the team facility. However, James was working out at a different site in preparation for the 2021 NFL season, and he claims he was authorized by the team to do so, so was it really a non-football injury in the first place?
James believed it wasn't, and he recently filed a $15 million grievance against the Broncos in pursuit of justice.
"Claimant was not working out on his own," James alleges in his grievance, per Pro Football Talk. "Claimant was working out as expressly and/or impliedly authorized and/or instructed by Respondent's agents, including but not limited to the instructions and/or direction of the coach of Respondent and/or other agents of Respondent. Claimant was working out with other players on the team at the facility and mentoring younger players as requested and/or expressly and/or impliedly authorized by Respondent through its agent and/or agents."
Now, that's a lot of legal mumbo jumbo, but the basis of James' case is that he should not have been placed on the NFI list and denied his 2021 salary because his injury occurred while he was training with other players on the roster and that the team knew about it. A football injury, if you will. James also claims that Denver's facilities were not in compliance with COVID-19 guidelines, which he says is the reason why he was working out elsewhere.
If James wins his grievance, the Broncos will be ordered to pay him $15 million in lost wages ($10 million for his 2021 salary and $5 million for his 2022 salary).
James has already found a new job
On the same day James filed his grievance against the Broncos, he also found a new job in the NFL. Adam Schefter of ESPN reported Monday that James is signing a two-year deal with the Baltimore Ravens worth up to $9 million. The 29-year-old tackle probably won't be able to suit up in 2021, but he'll at least have a steady income while he works to rehab his Achilles and continues his pursuit of justice.