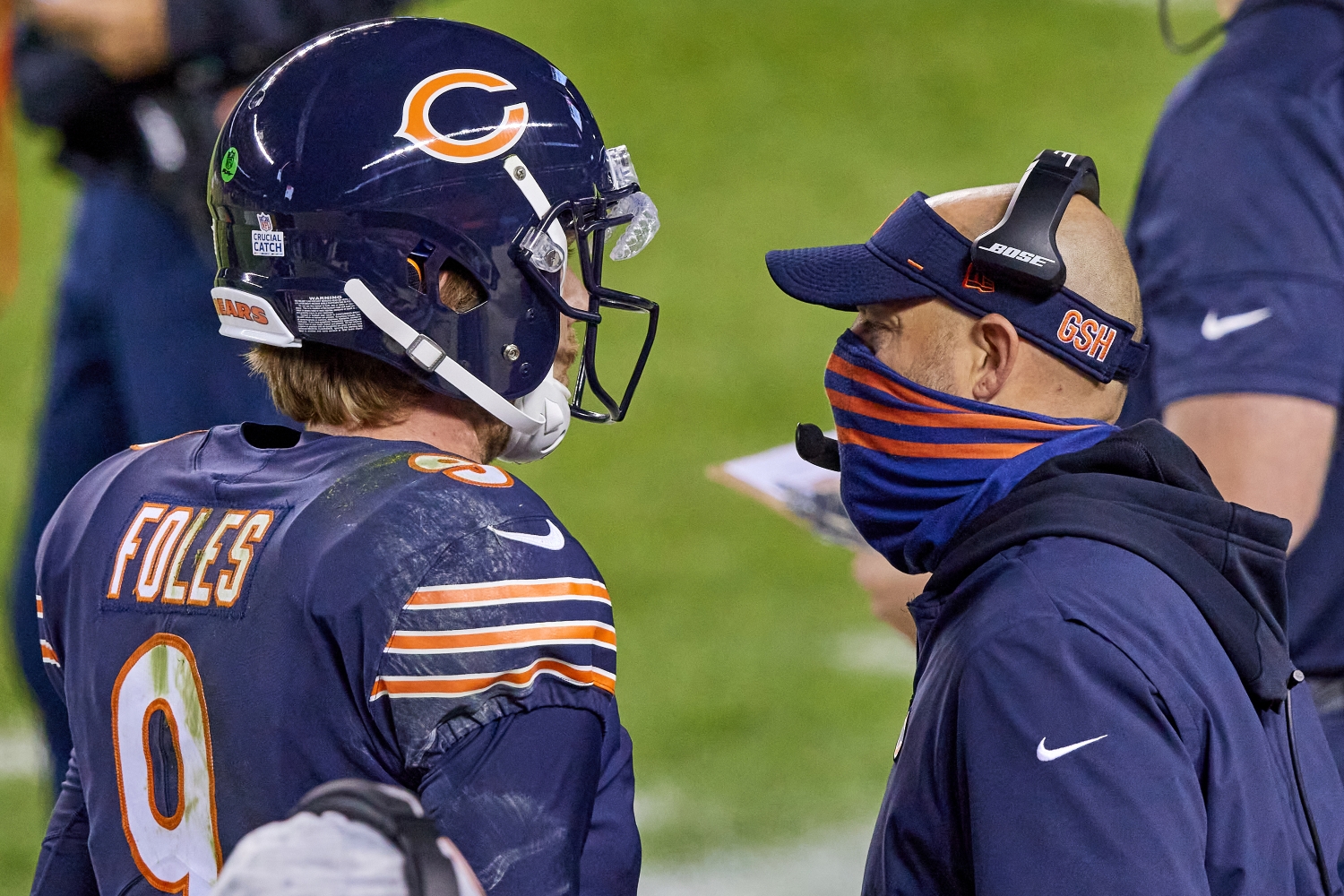 Justin Fields Has Already Forced the Bears to Admit the Brutal Truth About Nick Foles
It hasn't taken long for Justin Fields to demonstrate he's already a better NFL quarterback than Nick Foles. Will the Bears move on from the veteran journeyman?
Nobody knows if Justin Fields will live up to the hype as an NFL quarterback. But based on his combination of physical tools and mental makeup, the former Ohio State star looks like a solid bet to fill a much-needed hole for the Chicago Bears.
While it could take a while before Fields replaces Andy Dalton in the starting lineup, it hasn't taken long for the promising rookie to force the Bears to admit the brutal truth about the other veteran quarterback on their roster: Nick Foles.
And with Fields representing the future of the position, it's fair to wonder how much longer the former Super Bowl MVP will call Chicago home.
Matt Nagy and Ryan Pace hope they finally got it right with Justin Fields
The Bears have posted a winning record just once since Ryan Pace got hired as general manager in 2015. When you look at who's lined up under center for Chicago during that stretch, it's easy to see why.
After pulling the plug on the disappointing Jay Cutler experiment and signing Mike Glennon to a ridiculous three-year, $45 million contract, Pace shockingly moved up in the 2017 NFL draft to take Mitchell Trubisky. Needless to say, he made a huge mistake by selecting the one-year starter over two uber-talented prospects named Patrick Mahomes and Deshaun Watson.
Following Glennon's ugly four-game stint as a starter, Trubisky took over for the remainder of his rookie season. Unfortunately for the Bears, the offense did not improve with a new quarterback leading the huddle, and Trubisky never developed into a consistently dynamic playmaker. His struggles became so apparent last season that head coach Matt Nagy benched him for an even more underwhelming signal-caller: Foles.
Of course, the only reason why Nagy had the chance to insert the Super Bowl 52 MVP in the lineup is that Pace brought him on board in the first place. About a month before the 2020 NFL draft, the Bears traded a compensatory fourth-round pick to the Jacksonville Jaguars for a quarterback who signed a four-year, $88 million contract with $50.1 million guaranteed the previous offseason.
But as Bears fans came to find out, Foles couldn't do enough to keep Chicago in games.
Pace and Nagy have now hitched their wagon to yet another young quarterback. As much as they want Bears fans to believe in the 33-year-old Dalton, everyone knows the future of the franchise rests on Fields' shoulders.
The promising rookie has already forced the Bears to admit the brutal truth about Nick Foles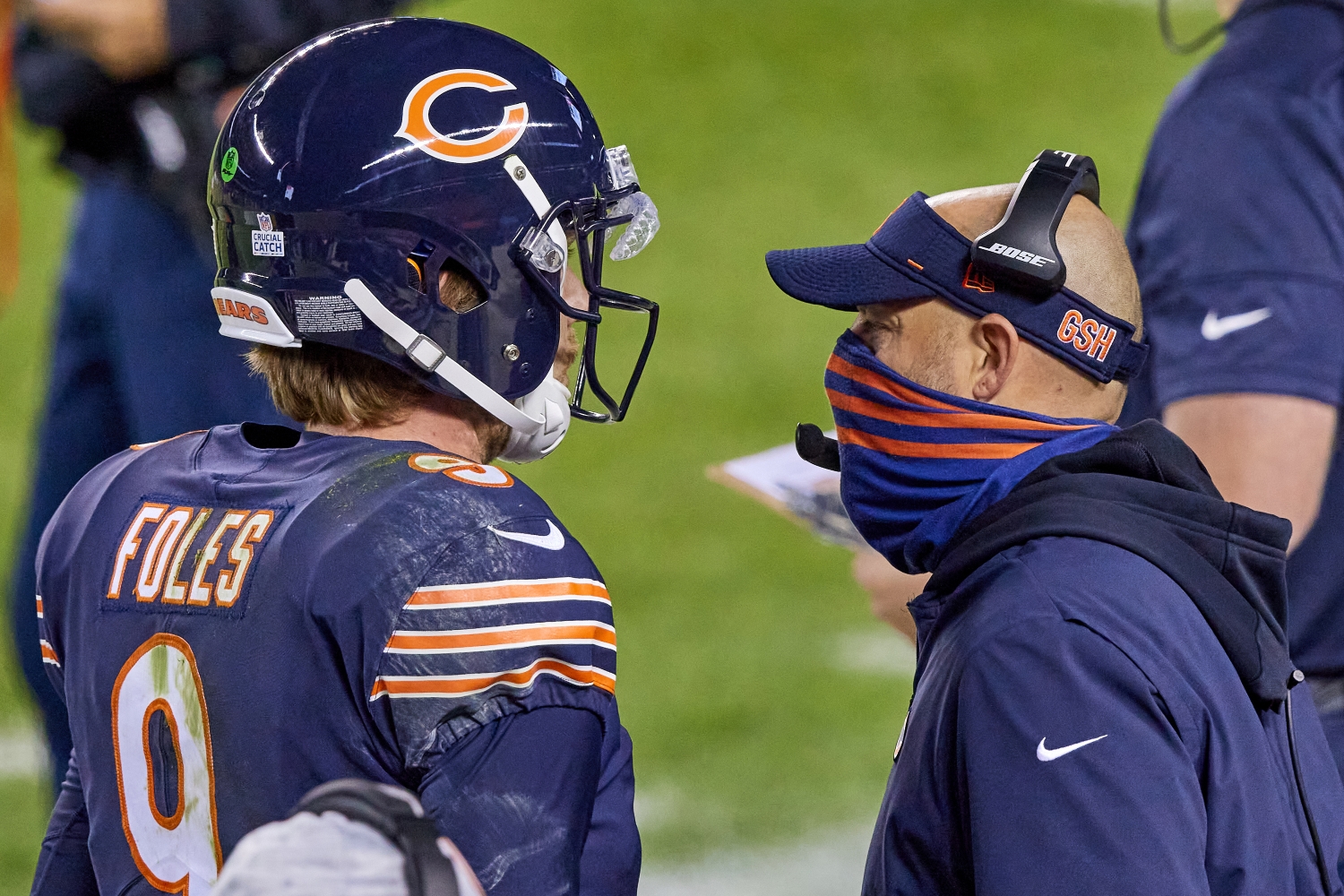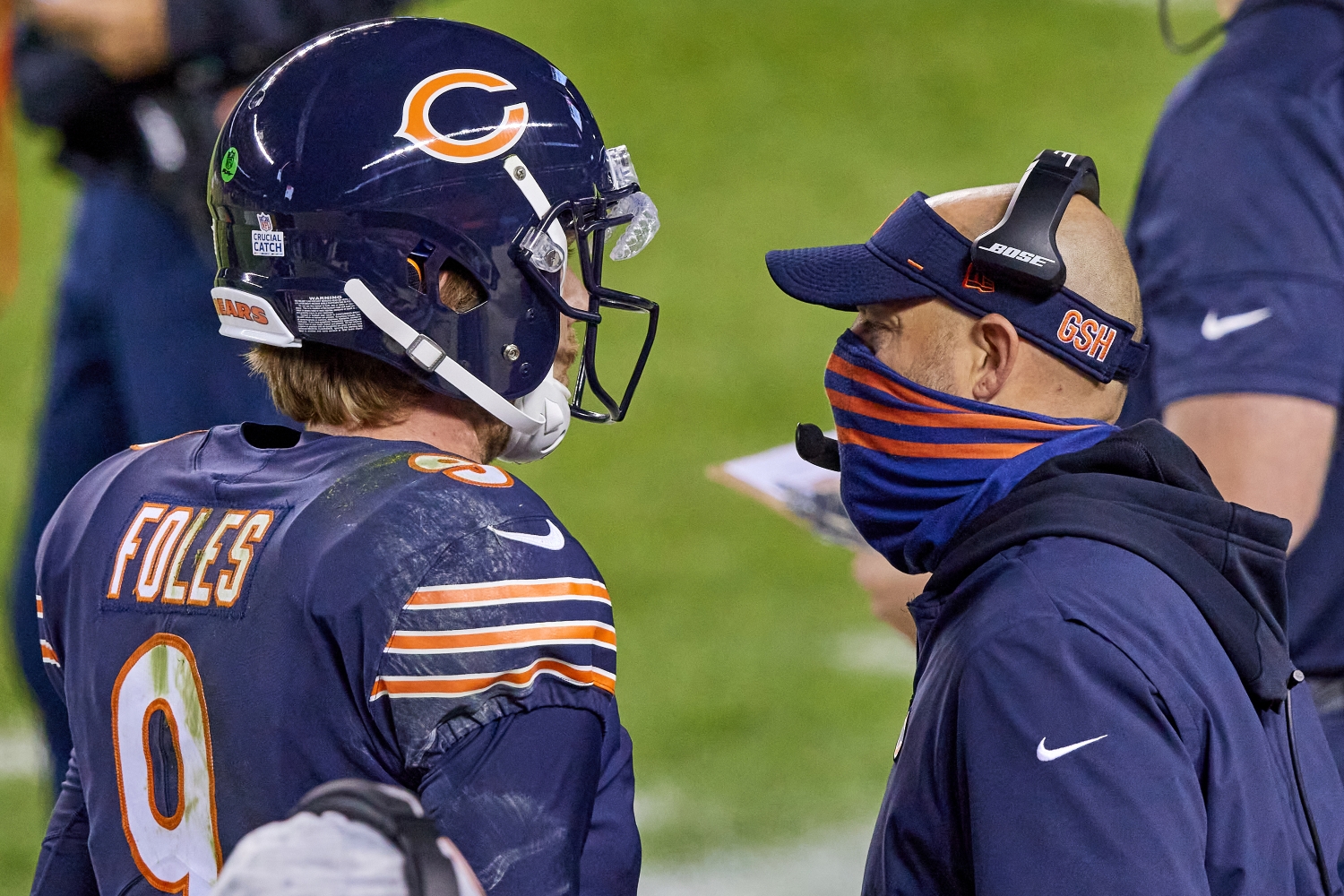 Despite possessing far more upside than his veteran mentor, Fields doesn't appear to have a chance to unseat Dalton anytime soon. However, while Nagy refuses to budge on who belongs at the top of Chicago's quarterback depth chart, it hasn't taken long for the team's top pick to force the Bears to finally admit they have no business playing Foles.
After Wednesday's mandatory minicamp practice, Nagy confirmed Fields "would be the guy" if Dalton suffers an injury. And he made it quite clear Foles will remain third on the depth chart behind the first-year pro and the longtime Cincinnati Bengal.
"There will be a process and a plan," Nagy told reporters. "We will stick to that. That plan is not going to change tomorrow. The plan is not going to change in training camp. The plan is a plan — and it's been thought out."
The fourth-year head coach didn't take the seriousness of the situation lightly, either. Nagy said he explained the plan to all three quarterbacks in person.
"All three of those guys know that you need to produce, you need to play well, you need to compete, you need to be the best quarterback you can be," he said. "And then it's going to be really pretty easy for us to see who that is and how that goes."
What does the future hold for Fields, Foles, and Andy Dalton?
With Foles buried at the bottom of a three-person depth chart, it's clear his time in Chicago will come to a close sooner than later. Since the Bears would incur $14.3 million in dead money by moving on from him before 2022, he seems like a fairly safe bet to make the final roster. However, the team can get out of the final year of Foles' deal next offseason with about $7.7 million in dead money, which seems far more palatable.
At 32 years old, the veteran journeyman could struggle to find more work. Outside of his brief run of brilliance with the Philadelphia Eagles, Foles simply hasn't been an effective NFL quarterback. The fact the Bears have already moved Fields ahead of him shows they've essentially given up on trying to make the experiment work. At this point, it's time to admit Foles' magical playoff run from four years ago really wasn't an accurate reflection of his abilities.
Moving forward, the Bears need to do everything possible to set Fields up to succeed. If that means letting Dalton start four or five games so the rookie has more time to process the playbook, Chicago should do exactly that. If Fields needs an entire year of seasoning, Nagy needs to take the patient approach.
Then again, with his job potentially on the line, he might have to resort to desperate measures if times get desperate.
All contract data courtesy of Spotrac.