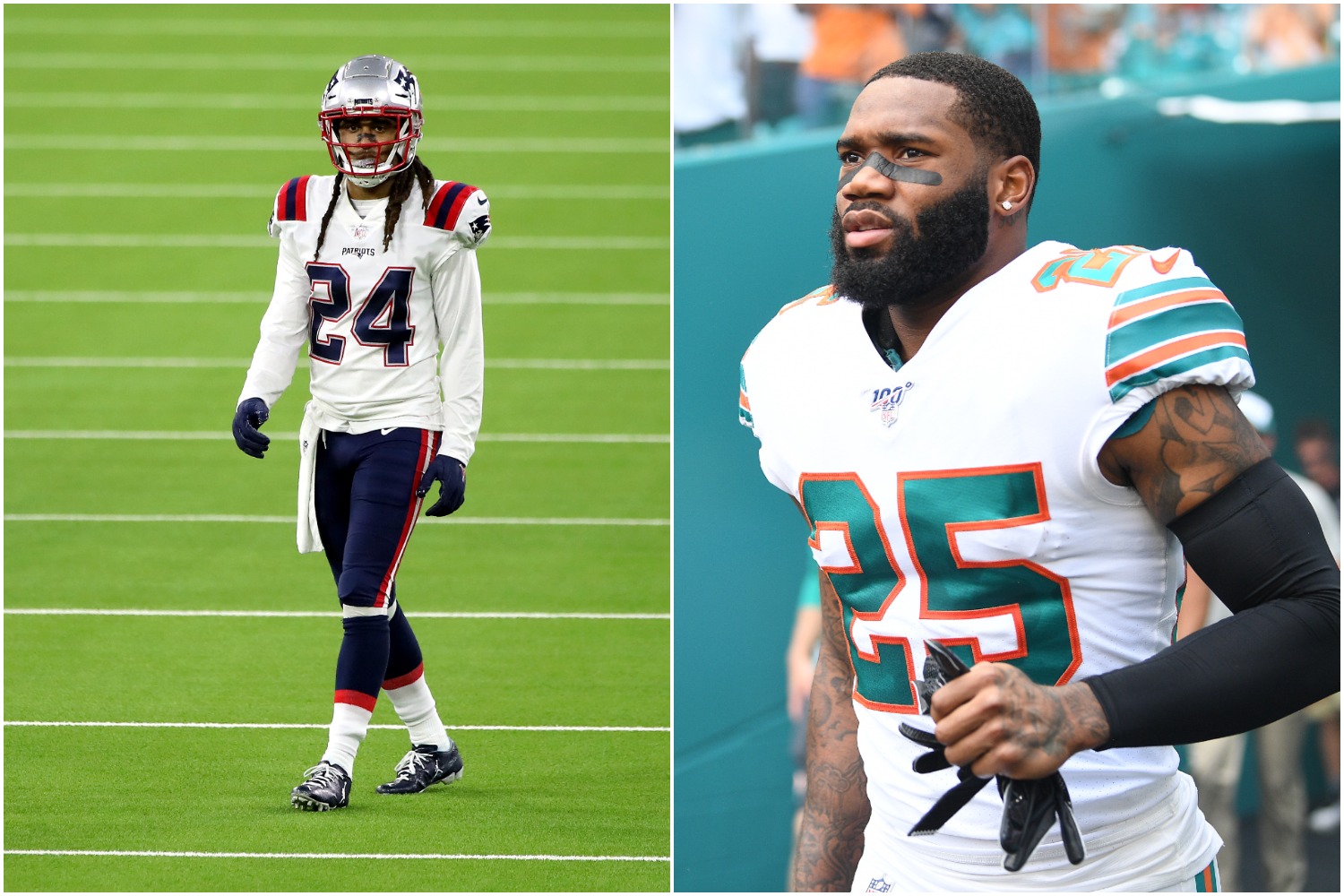 Stephon Gilmore Isn't the Only Star Cornerback Who Refuses to Return to Work Without a New Contract
Patriots star Stephon Gilmore isn't the only Pro Bowl cornerback who wants a new contract. Will the Miami Dolphins figure out a way to make Xavien Howard happy?
Stephon Gilmore gets paid to stop quarterbacks from completing passes. However, the money he's scheduled to make from the New England Patriots this season doesn't exactly correspond with his value on the field.
While Gilmore's future in Foxborough remains a mystery, he isn't the only star cornerback who refuses to return to work because of a contractual dispute.
Ironically, one of the Patriots' division rivals has to figure out what to do with their own disgruntled defensive back.
Stephon Gilmore has every right to be upset about his contract
Bill Belichick raised eyebrows around the league in the spring of 2017 by signing Gilmore to a five-year, $65 million contract on the first day of free agency. Based on his history of going bargain shopping, Belichick's decision to give Gilmore a top-of-the-market deal showed how much he valued the 6-foot-1, 202-pound corner.
Let's just say the investment has worked out well for the Patriots.
Since coming to New England, Gilmore has won NFL Defensive Player of the Year honors, earned two first-team All-Pro selections, and made three straight Pro Bowls. His elite coverage skills helped the Patriots capture their sixth Super Bowl title, and he's routinely touted as one of the top corners in the game.
With that in mind, it makes sense that Gilmore refuses to come back to work. After all, his $7 million salary doesn't reflect his standing as a top-10 player at his position, so he has every right to be upset about his projected payday.
Then again, the Patriots did Gilmore a favor by advancing nearly $5 million of his 2021 salary to make sure he felt properly compensated last year. Still, the fact that seven of his teammates will collect more cash this season can't make Gilmore feel too happy about his current contract.
Gilmore isn't the only star cornerback who won't show up for work
The Patriots aren't the only team with a star defensive back who wants a raise. In fact, one of their AFC East opponents has a similar situation going on.
According to Cameron Wolfe of ESPN, Miami Dolphins cornerback Xavien Howard did not show up for mandatory minicamp meetings on Tuesday.
"He's officially a holdout as he seeks a new contract," Wolfe reported.
Of course, the Dolphins signed Howard to a five-year, $75.25 million extension in May 2019. But by skipping the team's voluntary offseason program and not reporting to the first day of minicamp, it's clear the NFL's reigning interception leader wants a new deal that pays him closer to market value.
"We love X. We love him. He's very productive. He's a team player. He's an important player on this team. Unique situation," Dolphins head coach Brian Flores said. "We want to keep him here. Specific to Byron, markets are set every year and that's part of the conversation. That's what makes this unique."
What should the Patriots and Dolphins do with their disgruntled defensive backs?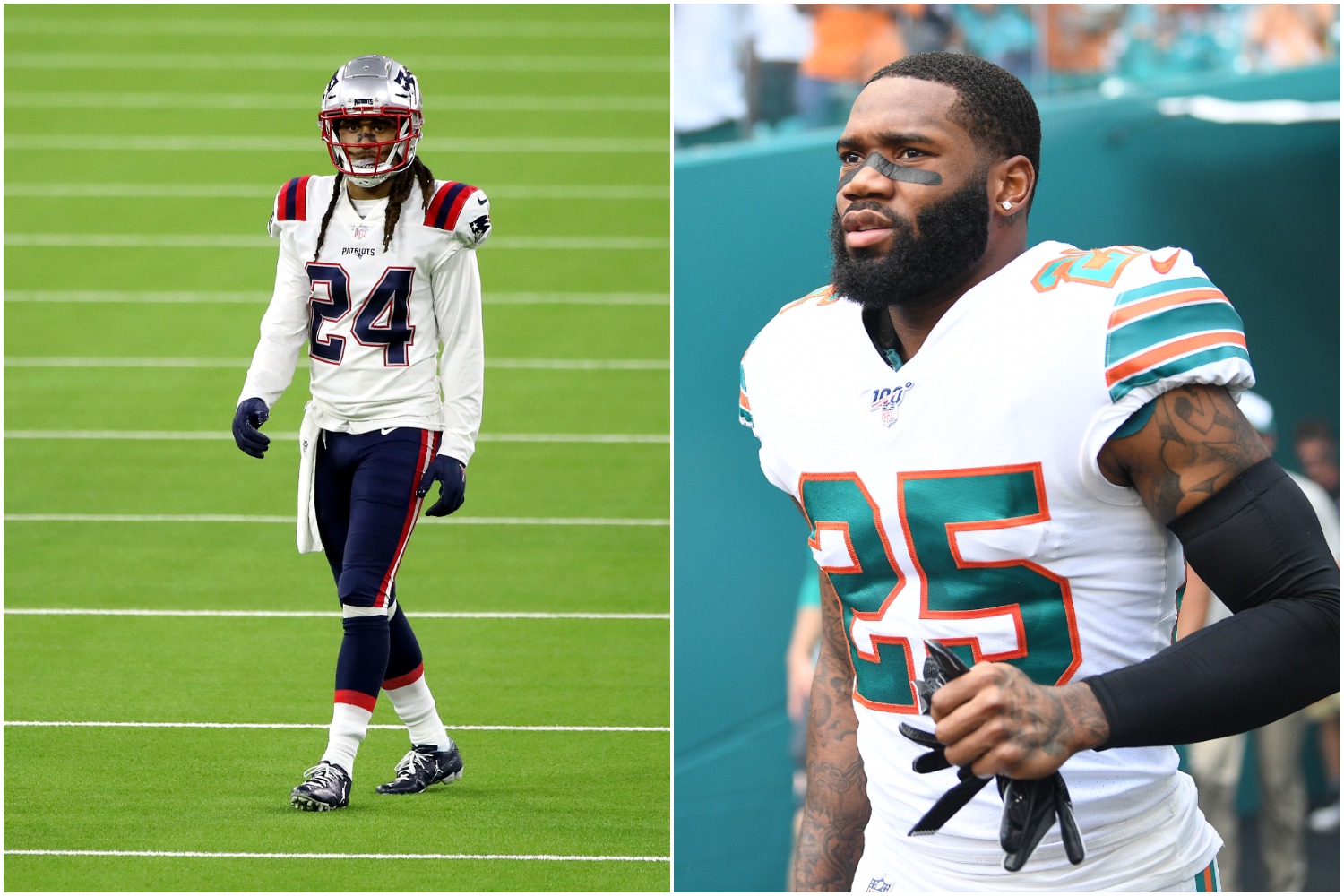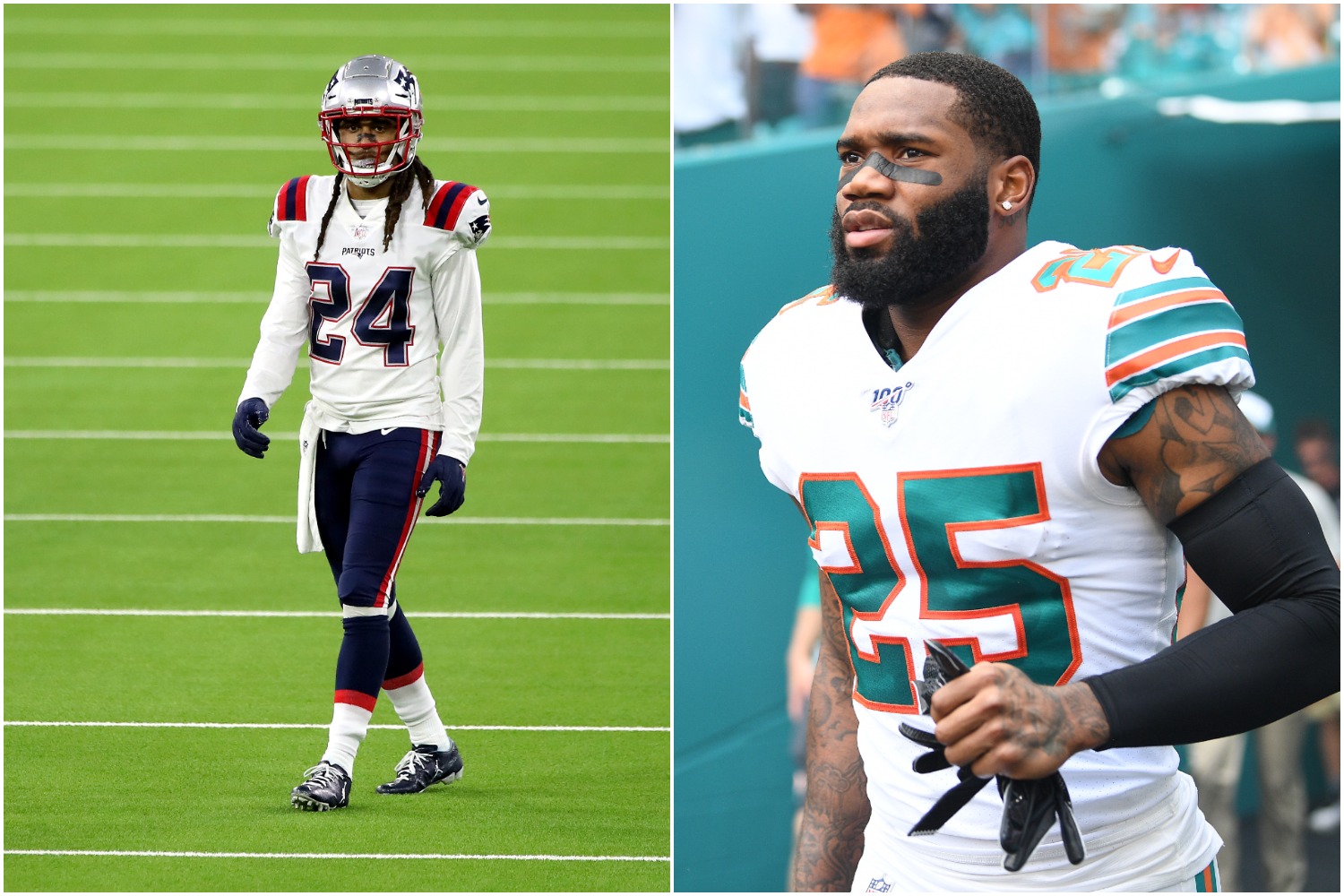 Gilmore and Howard both want new deals, but should their respective teams make that happen?
For the Patriots, it boils down to how much Belichick is willing to bend to make his most important defensive player happy. If he can convince Gilmore to come back by giving him an extra $4-5 million for the season, that seems like a worthwhile sacrifice. That would put more money in the star cornerback's pocket while allowing him to become a free agent next spring. Meanwhile, retaining Gilmore would ensure New England's secondary remains one of the best in the NFL.
However, if Gilmore wants multiple years of guaranteed money, the Patriots should trade him. Not only is he coming off a major injury (partially torn quad), but he also turns 31 in September. It makes little sense for the Patriots to tie up future financial resources on a player who doesn't have Father Time on his side. So if Gilmore doesn't want to play ball, Belichick needs to deal him for a draft pick and move on.
As for the Dolphins?
The situation appears far more complicated.
On one hand, Howard turns 28 on July 4, which seemingly gives him at least a few more years of high-level play. Plus, he led the NFL in interceptions (10) and passes defended (20) last season. So he definitely has those factors working in his favor.
On the other hand, the Dolphins gave him a lucrative contract extension two years ago. And they signed Byron Jones to an $82.5 million deal last offseason. It doesn't seem like smart business to tear up Howard's deal so he can move past his teammate in terms of average annual salary.
Miami should stand firm and not give Howard any more guaranteed money. If he doesn't want to return, general manager Chris Grier should be able to fetch a first-round pick for an All-Pro corner who doesn't turn 30 until 2023.
Unfortunately for Belichick, he won't get anything close to that for Gilmore.
All contract data courtesy of Spotrac.