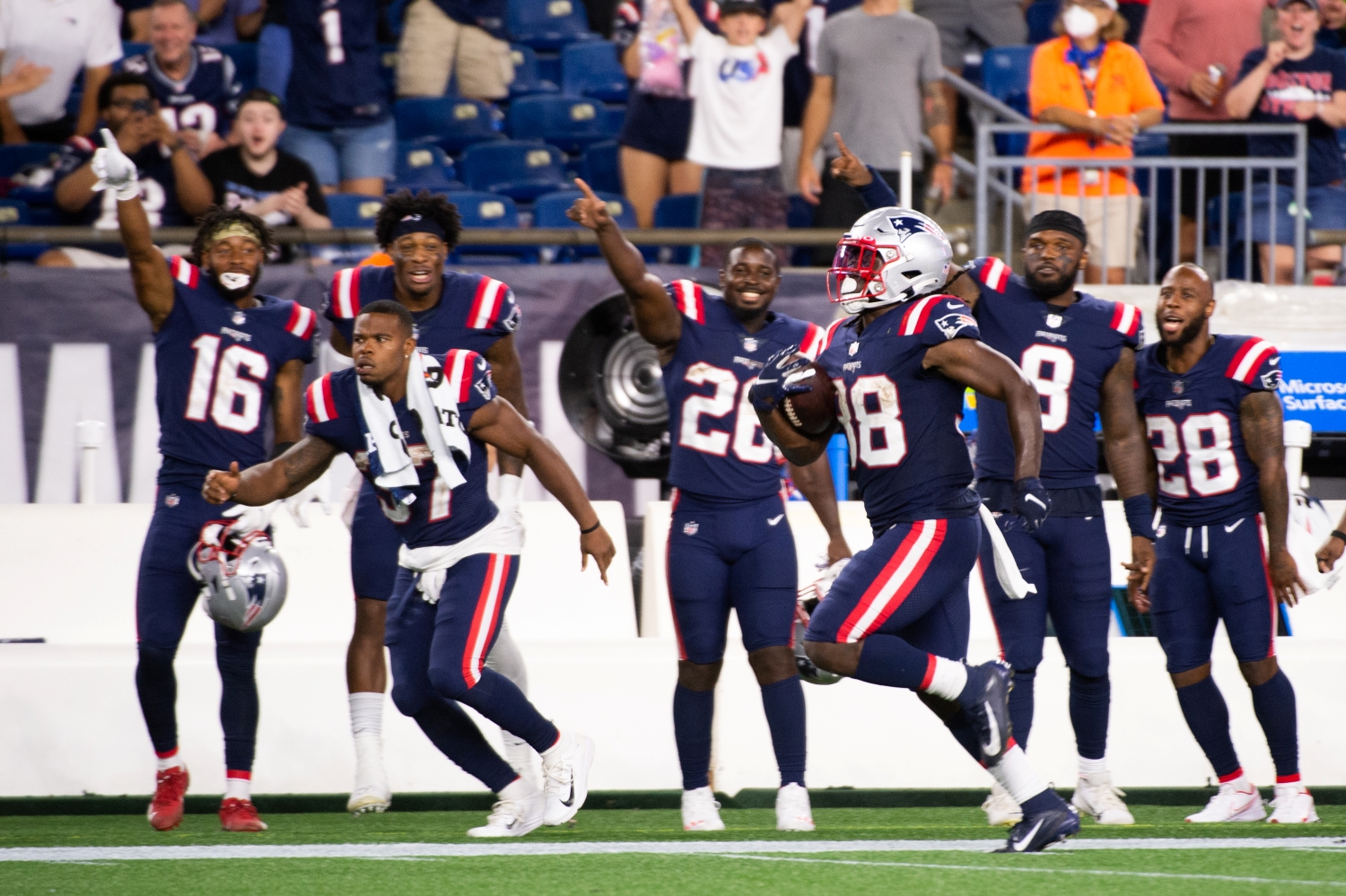 Bill Belichick Just Got Confirmation That It's Time for the Patriots to Part Ways With Another Blown Draft Pick
After watching rookie running back Rhamondre Stevenson dominate in his first preseason game, Belichick shouldn't hesitate to part ways with disappointing 2018 first-rounder Sony Michel.
Bill Belichick typically gets things right with his first-round picks. At least, that was the case for well over a decade.
However, there's no doubt the New England Patriots have struggled to hit on their early-round selections in recent years. In fact, it's entirely fair to say Belichick the general manager has let down Belichick the coach by missing badly in the draft on a number of occasions.
Luckily for the Patriots, it appears as though the franchise has finally turned a corner in that regard. During New England's preseason opener against the Washington Football Team, Belichick just got confirmation that it's time to part ways with another player who's failed to live up to expectations in Foxborough.
The Patriots made a huge mistake by taking Sony Michel over Nick Chubb in the 2018 NFL Draft
After making left tackle Isaiah Wynn the 23rd player off the board in the 2018 NFL Draft, New England went the Georgia route again with the penultimate pick of the first round.
Unfortunately for the Patriots, Bill Belichick chose the wrong Bulldog.
Instead of building around Nick Chubb, he went with Sony Michel. While both players showed exciting potential in college, only one has lived up to the hype at the NFL level. Considering the Cleveland Browns signed Chubb to a three-year, $36.6 million contract extension and the Patriots declined Michel's fifth-year option this offseason, it's clear Belichick badly botched another important draft decision.
With Michel struggling to stay on the field due to injuries, Damien Harris made a strong impression as a part-time starter during the 2020 season. The 2019 third-round pick possesses an intriguing skill set that suggests he could become a top-flight back. Harris should begin the 2021 season atop the depth chart, and it's hard not to get excited about his long-term potential.
However, the former Alabama standout isn't the only running back on the roster who seems to have a bright future ahead of him in Foxborough. And if Belichick needed any confirmation that it's time to part ways with Michel and move in a different direction at the position, he just got it during his team's preseason opener.
Bill Belichick just got confirmation that it's time to part ways with another blown draft pick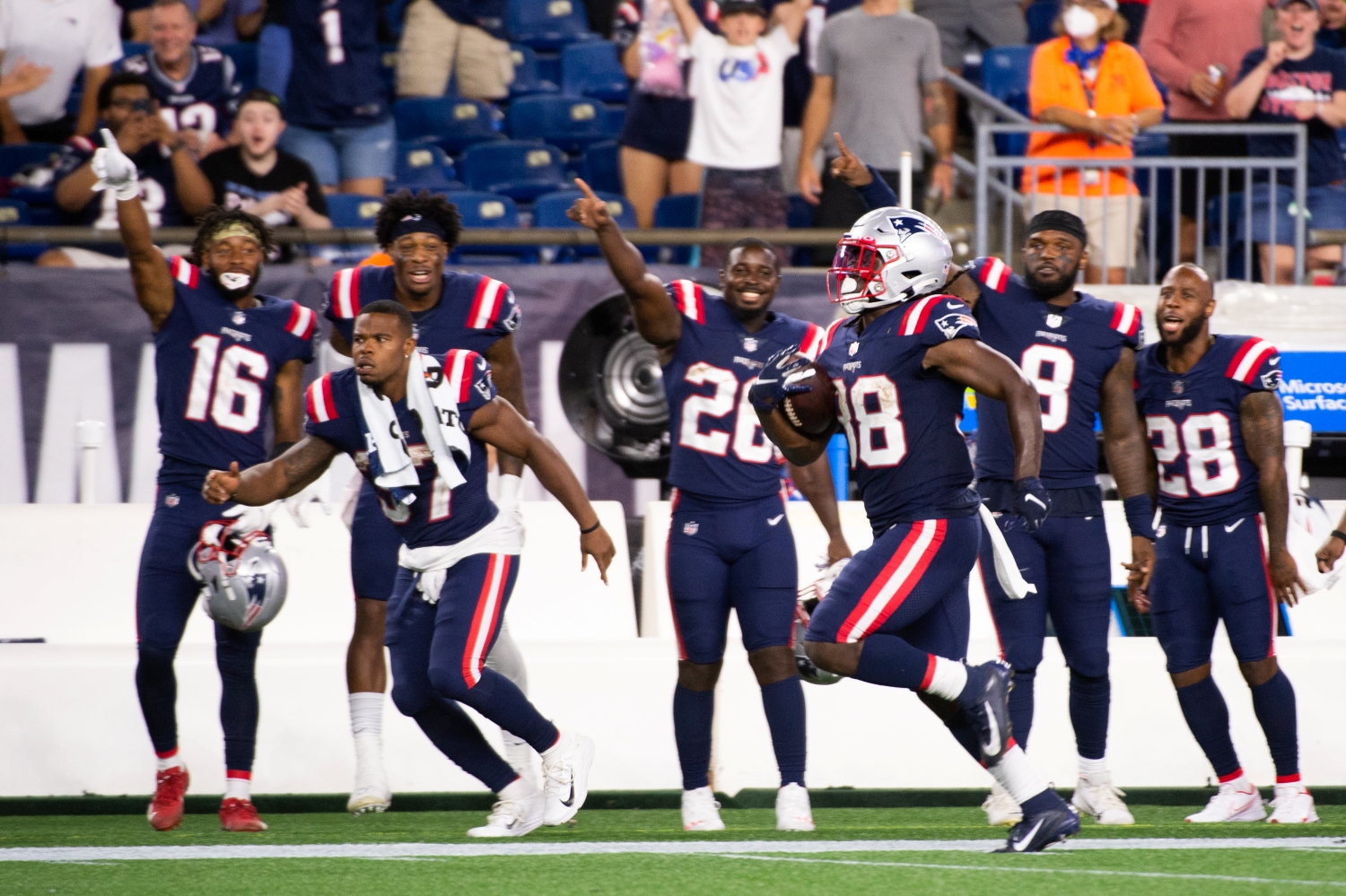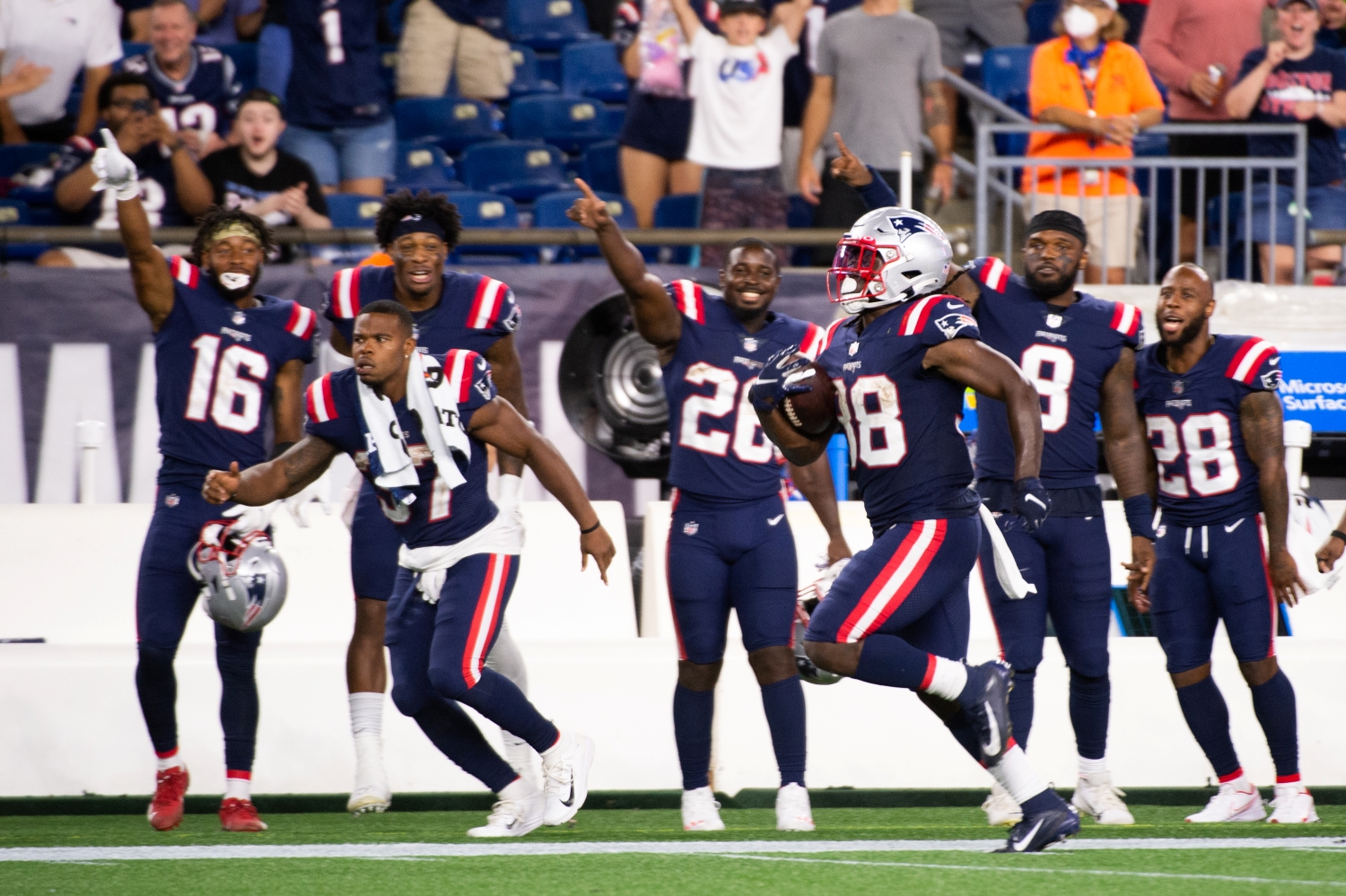 It might seem silly to judge a player after one game. However, anyone who watched the Patriots take on the Washington Football Team Thursday night could see why Rhamondre Stevenson was named MVP of the 2020 Cotton Bowl. The 6-foot, 227-pound running back flashed superstar upside at Oklahoma, and he wasted no time showing why Belichick took him with the 120th overall pick in the 2021 NFL Draft.
Despite having a reputation as more of a power runner, Stevenson proved he has the wheels to make big plays at the pro level. The talented rookie racked up 127 rushing yards and two touchdowns on only 10 carries. Most impressively, the fourth-rounder scored a 91-yard touchdown that inspired plenty of excitement from Patriots players, fans, and coaches.
Needless to say, Stevenson made a powerful first impression in his NFL debut. And by displaying the ability to break tackles and run away from defenders, the 23-year-old made a strong case to earn more reps moving forward.
Of course, giving him increased opportunities would result in fewer snaps for other players at the position. With Harris in line for a major role and Stevenson making quite a statement Thursday night, Belichick shouldn't hesitate to part ways with Michel. Besides struggling to stay healthy, the fourth-year pro hasn't shown the ability to consistently make plays in the passing game (only 26 career catches), and he's only totaled 2,292 rushing yards and 14 touchdowns in 38 games.
Not exactly impressive numbers for a first-round back, right?
Michel has reportedly looked solid in training camp, and he ran hard against Washington (26 yards on six carries). Given his first-round pedigree, perhaps a team would have interest in trading for a player who often made SEC defenders look overmatched. The Patriots could deal Michel for a conditional mid-round pick or look to add depth at a position of need. Either way, Stevenson's strong preseason performance should convince Belichick that it's time to move on from another blown draft pick.
Rhamondre Stevenson is part of a deep running group that boasts big-time potential
Not only do the Patriots have two high-upside running backs in Stevenson and Harris, but they also have other players at the position who should make Michel expendable.
James White doesn't offer nearly the same value as a ball-carrier, but he's played a vital role over the years as a pass-catching option out of the backfield. The battle-tested veteran endured a challenging 2020 season that included the death of his father, so it's fair to wonder whether White's underwhelming production had to do with off-field distractions. Although he may not stick around much longer in New England, the three-time Super Bowl champion has a strong track record of production and an excellent work ethic that suggest he can still make an impact even though he turns 30 in February.
Meanwhile, don't sleep on another undersized back who currently calls New England home. Tipping the scales at 5-foot-6, 185 pounds, J.J. Taylor looks eerily similar to former Patriots standout Dion Lewis. The 2020 undrafted free agent appeared in six games last season, and his uncanny power and balance make him tough to tackle. Taylor looks like a player who could do damage as a dual-threat option, so it'll be interesting to see if New England retains him at final cutdowns.
Plus, the Patriots have Brandon Bolden on the roster. Mostly a special teams contributor, the 31-year-old also provides Josh McDaniels with another downhill runner who can pick up yards after contact.
Clearly, New England has an abundance of riches at running back. And that's exactly why it's time for Bill Belichick to get rid of Sony Michel and let the kids play.
All statistics courtesy of Pro Football Reference.