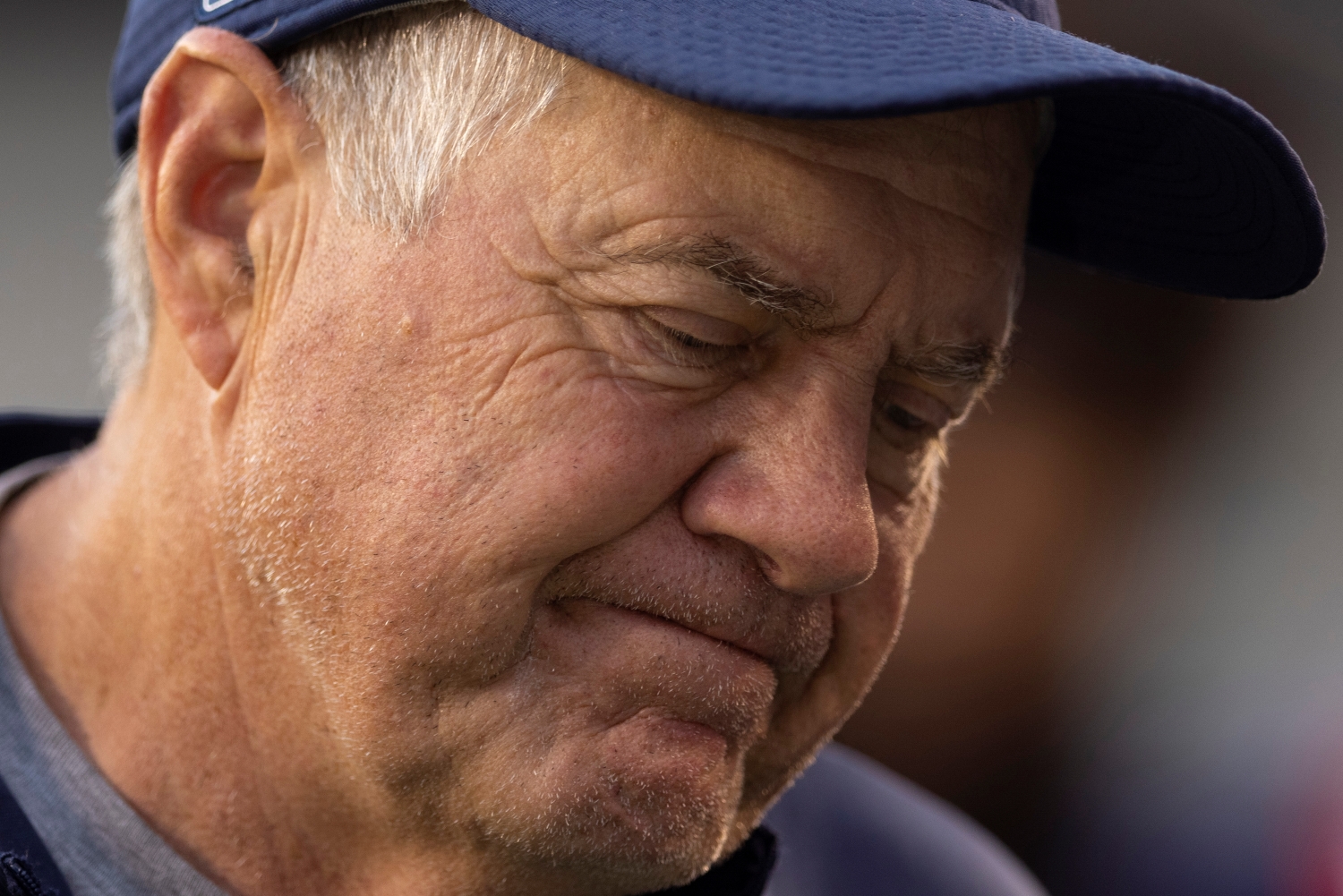 Bill Belichick Just Received More Motivation to Move on From a Disappointing Duo the Patriots Never Should Have Gambled On
Bill Belichick has made some massive mistakes in the NFL Draft in recent years. After watching two early-round picks perform against the Philadelphia Eagles, it's time for him to move on from the disappointing duo of N'Keal Harry and Devin Asiasi.
Bill Belichick is no stranger to taking risks. During his two-decade run as head coach of the New England Patriots, he's gambled on controversial players like Corey Dillon, Randy Moss, Albert Haynesworth, and Antonio Brown. While some of those moves helped the Patriots win Super Bowl titles, others didn't pan out.
Of course, Belichick also oversees the draft process. Unfortunately for New England, many of his recent picks have failed to live up to expectations. And during Thursday's preseason game against the Philadelphia Eagles, the architect of the most successful dynasty in NFL history just received more motivation to move on from a disappointing duo the Patriots never should have gambled on in the first place.
N'Keal Harry and Devin Asiasi have yet to develop into starting-caliber players for the Patriots
Belichick attempted to fill a huge need at receiver in the 2019 NFL Draft. However, it's clear he made a major mistake by ignoring his scouts. With a number of other talented wideouts on the board, Belichick went rogue and drafted N'Keal Harry with the final pick of the first round.
Needless to say, that decision looks worse by the day.
Harry only played seven games as a rookie due to injuries. And when he did get on the field, he didn't make much of an impact. The 6-foot-4, 225-pound receiver followed up on his 12-catch season with a disappointing 2020 campaign that included 33 receptions for 309 yards and two touchdowns.
Already considered a draft bust in some circles, Harry raised eyebrows this offseason by requesting a trade. He still showed up for training camp, and he has generated buzz by making plays on a more consistent basis. However, until he proves capable of making an impact in meaningful games, the 23-year-old will continue to face criticism for his lackluster production and tendency to get banged up.
Unfortunately for Belichick, Harry isn't the only early-round pick who has yet to deliver on his draft status.
Devin Asiasi became the second tight end taken in the 2020 NFL Draft. Despite his status as a third-round selection, the 6-foot-3, 257-pound UCLA product looked thoroughly overmatched as a rookie. The California native only caught two passes for 39 yards and a touchdown in nine games for a Patriots team that desperately needed more production out of the position.
Of course, Belichick took a vastly different approach to try to upgrade New England's ho-hum passing game this offseason. Instead of relying on the draft, he spent big money on wide receivers Nelson Agholor (two years, $22 million) and Kendrick Bourne (three years, $15 million) and tight ends Jonnu Smith (four years, $50 million) and Hunter Henry (three years, $37.5 million).
Bill Belichick just received more motivation to move on from a disappointing duo he never should have gambled on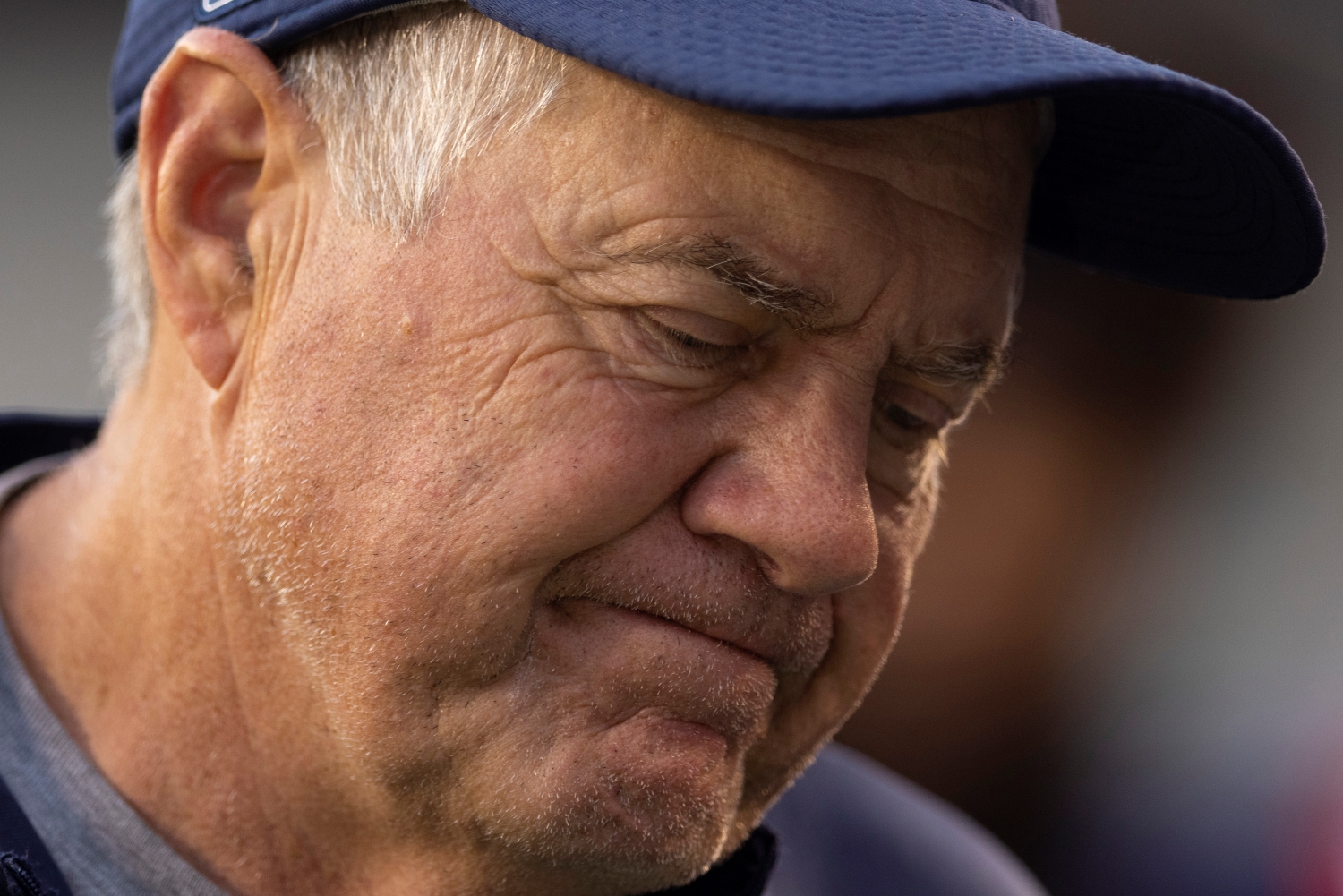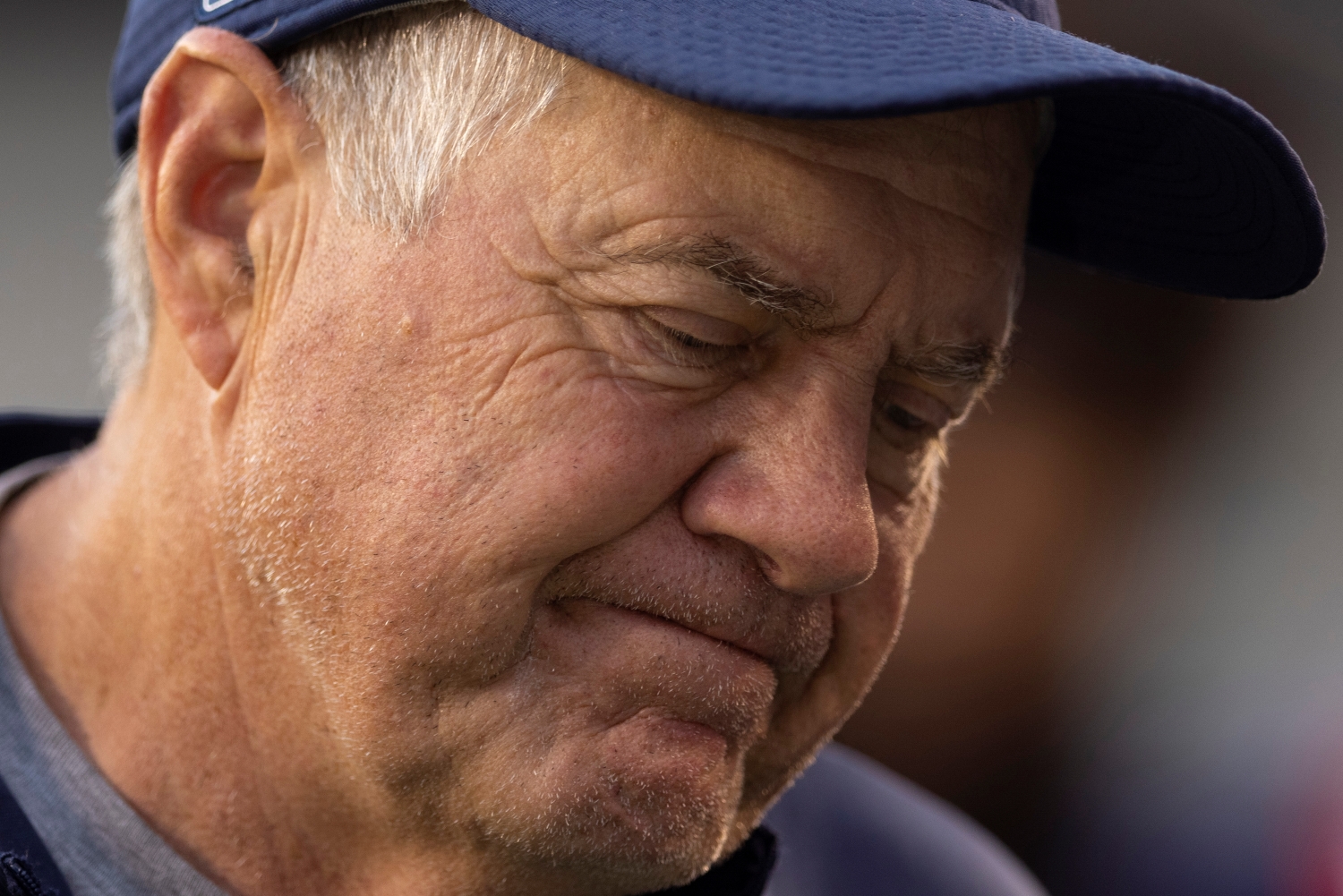 It's obvious Belichick had big plans for Harry and Asiasi. But it's clear that neither player looks like a natural fit in New England.
In fact, Belichick just received more motivation to move on from the disappointing duo.
Following a one-catch performance against the Washington Football Team, Harry only posted one reception against the Eagles during Thursday's preseason game. However, he had an opportunity to haul in a beautifully thrown deep pass from Mac Jones that would have sent Patriot Nation into a frenzy. But instead of staying on his feet, the big-bodied wideout bizarrely laid out for the ball and injured his shoulder.
Harry's inability to stay healthy continues to be a major problem. Belichick values availability more than anything, so it's difficult to see him sticking by a player who can't seem to string a few solid performances together without suffering a setback. Plus, it's not as if Harry has shown anything to justify his first-round pedigree.
Meanwhile, Asiasi also failed to impress against the Eagles. As the only active tight end for the game, he saw plenty of playing time.
Yet he finished the night with zero catches.
Asiasi's lone target came near the goal line, but the second-year pro failed to haul in what should have been an easy touchdown. Once again, the young tight end couldn't capitalize on an opportunity to make a positive impact for the Patriots.
At this point, Belichick needs to seriously considering pulling the plug on both players. Harry's durability issues and inability to find a role in the offense should make him a prime candidate to get traded or cut. Asiasi simply hasn't shown anything to justify his draft pedigree, and he clearly won't be any higher than third on the depth chart. New England would be better suited to move on from two players who inspire little confidence and should never have become Patriots in the first place.
New England's offense would look lethal if Belichick had done things differently in the draft
For Patriots fans, the Harry selection might go down as the worst move of the Belichick era. Not only did he invest a first-round pick on a player who never seemed like a logical system fit, but he also passed over a number of future stars in the process.
Wouldn't New England's offense look more imposing with DK Metcalf in the lineup? Belichick also could have taken A.J. Brown instead of Harry. But instead of having a complete receiver who seems destined to make the Pro Bowl on an annual basis, the Patriots have a physically imposing wideout who may not make the final roster.
Oh, don't forget Deebo Samuel also got selected after Harry. Although he's not on the same level as Metcalf or Brown, the former South Carolina star has developed into a valuable weapon for the San Francisco 49ers.
As for the Asiasi pick?
With only Cole Kmet off the board, Belichick could have taken any other tight end. Clearly, though, he made an ill-fated decision to choose Asiasi with the 91st overall pick.
Adam Trautman went 105th overall to the New Orleans Saints, and he posted 15 catches for 171 yards and a touchdown during his rookie season. Harrison Bryant heard his name called 10 picks later and caught 24 passes for 238 yards and three touchdowns in his first year with the Cleveland Browns.
Plus, Albert Okwuegbunam, who the Denver Broncos selected 118th overall, showed flashes of playmaking upside in 2020. The athletic tight end caught 11 passes for 121 yards and one touchdown, and he should see more targets in year two.
At the end of the day, Bill Belichick makes the final call on everything football-related in Foxborough. So, even though he's accomplished impressive feats during his time with the Patriots, it's entirely fair to criticize him for taking foolish gambles on N'Keal Harry and Devin Asiasi.
All statistics courtesy of Sports Reference and Pro Football Reference.