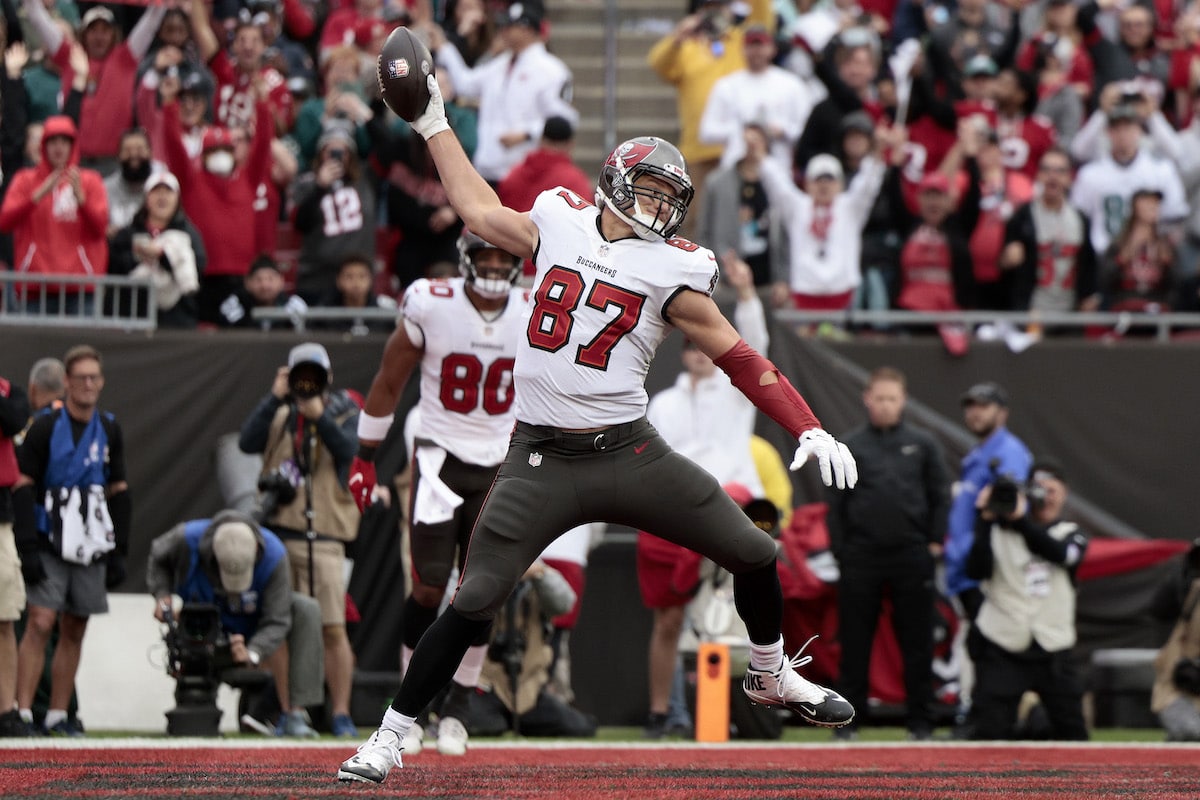 Rob Gronkowski
From 2007-09, Rob Gronkowski enjoyed a strong career at the University of Arizona. The tight end won multiple awards as a Wildcat, including being named Freshman All-American by Sporting News. Gronkowski set the team record for yards per reception and receiving yards at his position before declaring for the 2010 NFL Draft.
Taken in the second round, the New York native spent nine seasons with the New England Patriots, leading them to victory in Super Bowl XLIX, LI, and LIII. On March 24, 2019, Gronkowski announced his retirement, citing his mental health as well as injury concerns. However, he returned to the NFL by April 2020, reuniting with former Patriots quarterback Tom Brady in Tampa Bay. Gronkowski helped lead the Buccaneers to a win in Super Bowl LV in 2020. He is currently operating under a one-year contract with the Bucs, valued at $10 million.
Teams: New England Patriots, Tampa Bay Buccaneers
Position: tight end
Height: 6'6″
Accomplishments: four-time Super Bowl champion (2014, 2016, 2018, and 2020 seasons), four-time All-Pro, five-time Pro Bowler
Drafted: No. 42 overall (second round) in 2010 by the New England Patriots
Nickname: Gronk
---
Featured articles:
Rob Gronkowski Can at Least Laugh About His Long Resume of Injuries and Surgeries
---
Rob Gronkowski Finally Revealed the Big Secret That's Kept Him and Tom Brady Joint at the Hip for so Many Years
---
Rob Gronkowski Boasts a Surprising Number of Movie and TV Show Credits for an NFL Player
---
Visit Pro Football Reference's profile on Rob Gronkowski.
Read the latest articles about Rob Gronkowski: