Tom Brady's Controversial Trainer Makes Bold Claim About the GOAT That Simply Doesn't Add Up
Tom Brady hasn't shied away from the fact that he doesn't always tell the truth. Ironically, the man he entrusts to keep his body operating at full capacity has come under fire in the past for his lack of honesty, too.
While Brady may believe that Alex Guerrero has helped him keep playing at a high level into his 40s, the fact remains that it's impossible to prove how much the controversial trainer's methods have actually influenced his star client's success. With the Tampa Bay Buccaneers quarterback nearing the end of his career, Guerrero made a bold claim about the GOAT during a recent podcast appearance that simply doesn't add up.
Tom Brady's longtime trainer has caused quite a bit of controversy over the years
New England Patriots fans shouldn't need an introduction on Alex Guerrero. But for those who don't know Brady's longtime trainer quite so well, it's important to note the legendary quarterback quarterback aligned himself with someone who faced legal ramifications for making a cancer-related health claim.
According to ESPN's Seth Wickersham, Guerrero paid a judgement to the Federal Trade Commission in 2005 to settle allegations that he had claimed dietary supplements could help cure cancer.
Of course, that didn't stop Brady's business partner, body coach, and trainer from having a heavy influence on the Patriots organization. In addition to working on his top client, Guerrero helped Rob Gronkowski and Danny Amendola work their way back from injuries. However, his relationship with the team changed as a result of his own words.
"But Guerrero often would blame Patriots trainers for injuries, while offering few insightful opinions of his own, and Belichick quickly realized inviting him had been a mistake," Wickersham wrote in his 2018 story. "And so in 2014, he eliminated Guerrero's access to those meetings while keeping him on as a team consultant."
Belichick eventually loosened the rein a bit, but his handling of Guerrero certainly didn't sit well with his most important player. Obviously, though, Brady stuck by his trainer, and the two have continued to work together down in Tampa. Coming off another season that ended with the star quarterback winning a Super Bowl MVP award, the question remains: How much longer can Guerrero's most popular client keep defying Father Time?
Alex Guerrero's bold claim about the GOAT simply doesn't add up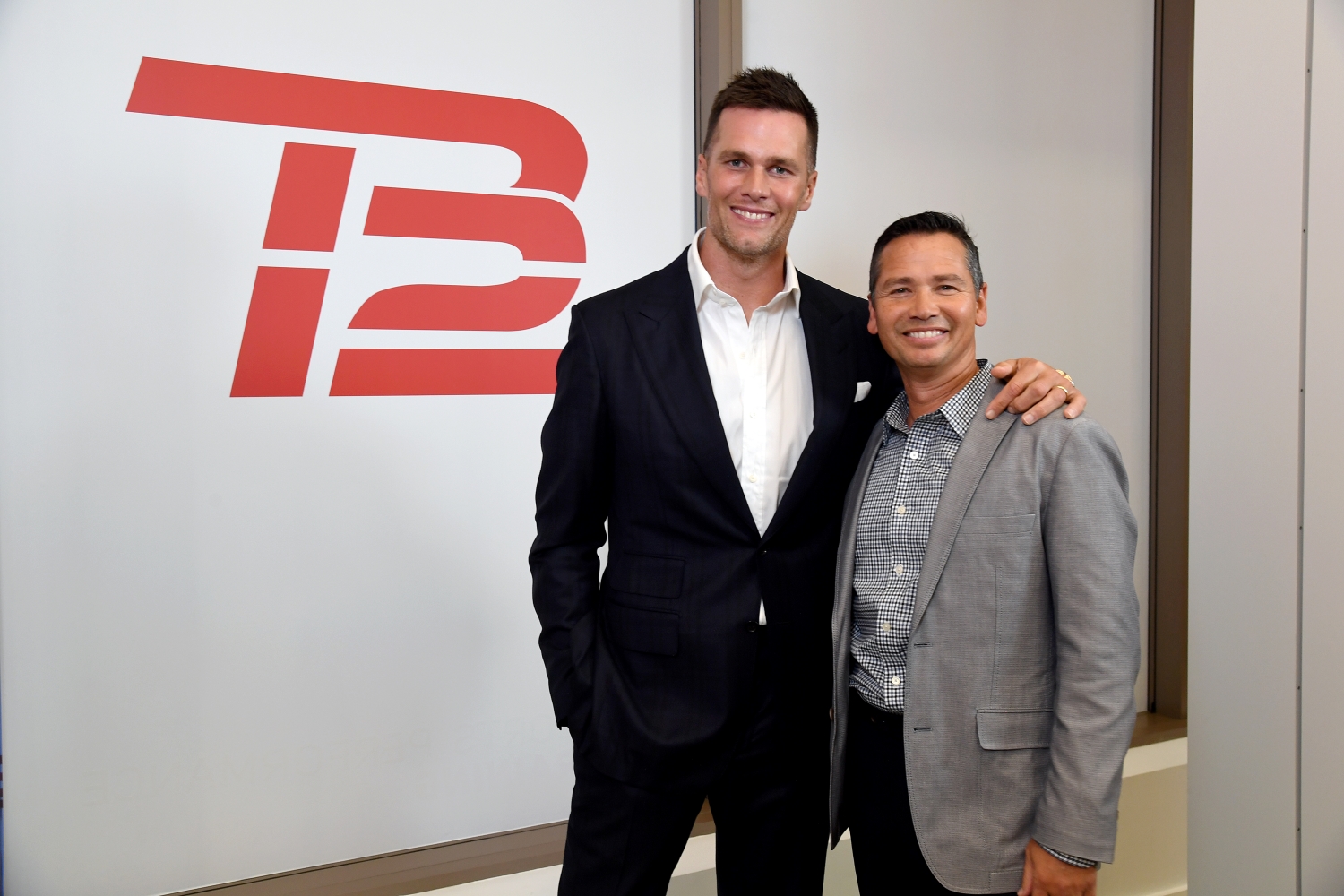 Guerrero appeared on The Adam Schefter Podcast to discuss a number of topics. After acknowledging that he plans on helping Brady accomplish his goal of playing until the age of 45, the controversial trainer made a bold claim that doesn't entirely add up.
"I try to keep his body three years ahead of where we need to be," Guerrero explained. "I'm thinking about not just next year, but what if he feels so good at 45 that he wants to play at 46? I better plan. I better think about how I need to get his body prepared for 46 or 47."
His statement doesn't make sense on a number of levels.
First, how exactly does Guerrero measure being "three years ahead" from a body standpoint? After all, your health can change at any instant. It seems like a stretch to try to quantify a time period for something that can't truly be assessed.
Moreover, as much work as Brady and Guerrero put into the preparation process, let's not pretend like the GOAT has been completely healthy in his later years. He dealt with a sprained elbow during his final season in New England, which forced him to miss more practice time than usual. Plus, he admittedly suffered a torn MCL that year that bothered him throughout the 2020 season. In fact, Brady finally got surgery this offseason to repair a knee injury that clearly plagued him for quite some time.
Guerrero's training protocols and nutritional plan may have a tremendous influence on the GOAT, and there's no doubt that TB12 continued to play at a high level in his age-43 season, but nobody can predict the future when it comes to your health and wellness. The fact he's dealt with injuries in each of the last two seasons shows there's nothing certain about a player's body. Guerrero's claim about keeping his client's body three years ahead just doesn't add up when you consider Brady had a torn ligament in his knee for over a year.
Guerrero needs to keep his biggest client healthy if the Buccaneers plan on hoisting the Lombardi Trophy again
No matter how much Guerrero's methods actually work, all that matters is whether Brady feels good on Sundays. Based on how the Buccaneers attacked the offseason, the seven-time Super Bowl champion should have a high confidence level about adding another ring to his collection.
With all 22 starters returning from last year's team, Tampa has all the pieces needed to win back-to-back titles. Not only do they have a battle-tested leader, but they have established stars on both sides of the ball who can help make Brady's life easier.
At the end of the day, as long as the aging quarterback wants to keep collecting NFL paychecks, nothing seems capable of stopping him from doing so.
Of course, Father Time will win out at some point.
Clearly, though, Tom Brady is banking on Alex Guerrero to keep that from happening for a little while longer.
All statistics courtesy of Pro Football Reference.