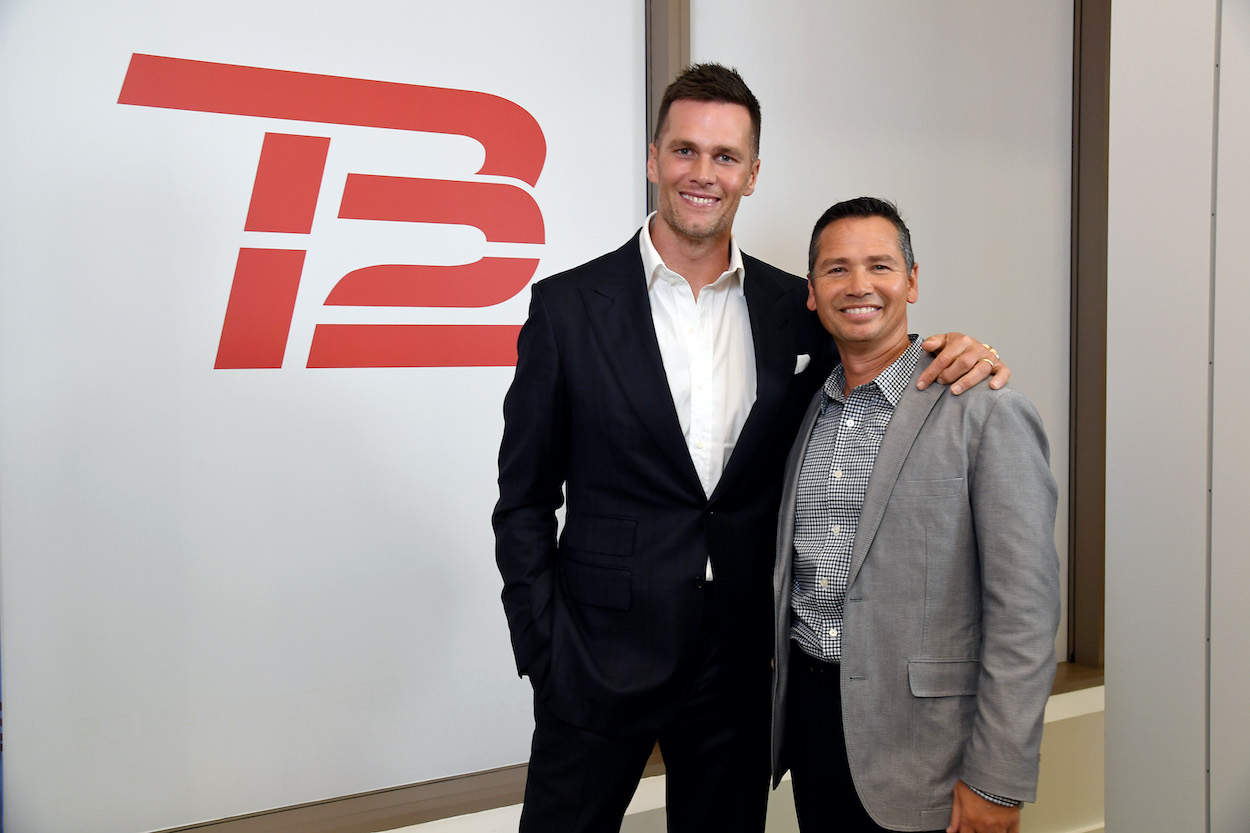 Tom Brady's Closest Confidant Just Doubled Down on How Much Longer the Buccaneers QB Plans to Play in the NFL
Tom Brady has long stated that he wants to play until he's 45, and Alex Guerrero just confirmed he's 100% serious.
For years, Tom Brady has been firm in his conviction that he wants to play in the NFL until he's 45. That might sound like an unrealistic goal for a quarterback, but the dude just won his seventh Super Bowl at 43 years old, and he looks to be in better shape now than he was at 23.
Would anyone really be surprised if he plays until he's 50?
But here's the thing: Brady has accomplished everything there is to accomplish in the NFL. He could retire tomorrow and go down as the greatest QB to ever live. If anyone knows Brady's true plans about retiring, it's his longtime trainer and closest confidant, Alex Guerrero. Speaking recently with Adam Schefter, Guerrero confirmed when the Tampa Bay Buccaneers QB plans to call it quits.
Tom Brady's goal has always been to play until he's 45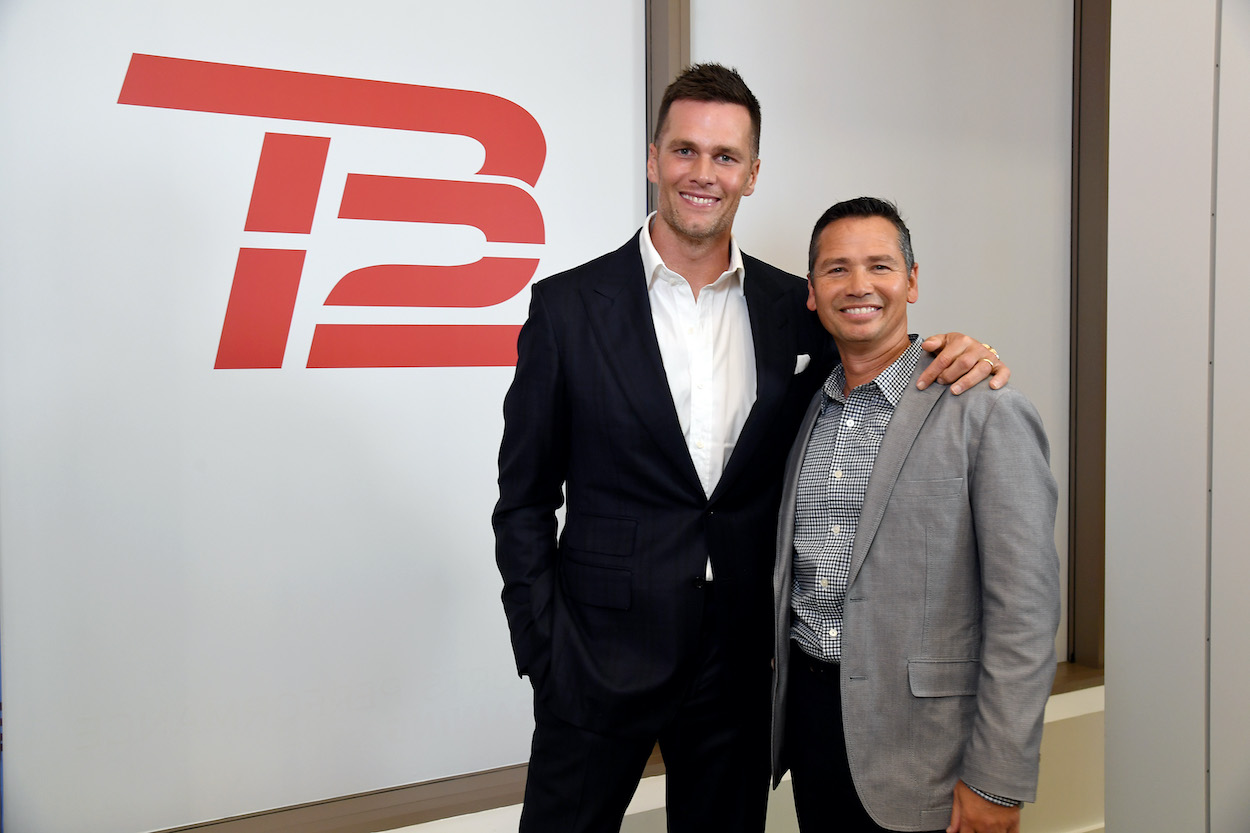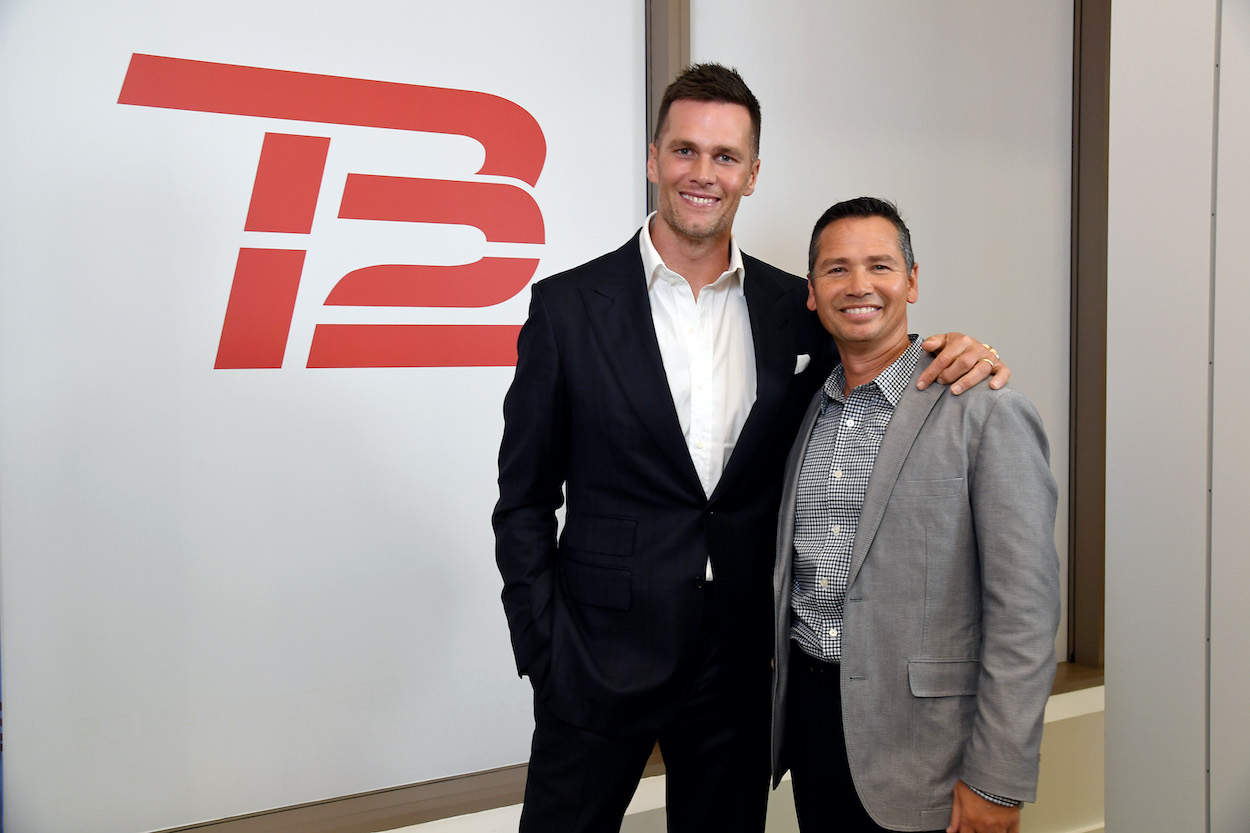 If you asked Brady about his retirement plans at any point over the last 20 years, he would've given you the same answer he's given everyone else.
45.
It's a lofty goal for an NFL quarterback, as most QBs don't even make it to 40 by the time their careers come to a close. But we've never seen a quarterback quite like Brady. He keeps his body in tip-top shape at all times, and he's more committed to winning than maybe anyone in sports today.
Buccaneers GM Jason Licht said last month that he could see Brady playing until he's 50, but the QB wasn't so sure.
"Fifty? That's a long time. Even for me, that's a long time," Brady told USA TODAY Sports. "I've always said 45 was the age that I wanted to reach and that was my goal… I'm going to be able to obviously play this year and God forbid anything happens but play next year and then see what happens after that. If I still want to keep playing, I might be able to do that. And if that's enough, then that would be enough."
So, 45 is still the goal for Brady, but he sounds like he's leaving room for another season or two.
Alex Guerrero doubles down on Brady's retirement plans
If anyone knows what Brady's really thinking about when he's going to retire, it's Guerrero.
Guerrero has been Brady's personal trainer, business partner, and close friend ever since the two met 15 years ago. In a recent appearance on The Adam Schefter Podcast, he confirmed what Brady has been telling fans all along.
I mean yeah, I expect him to play this year and next year.

I think when we first got together, and I asked him how long he wanted to play for, and he said to 45. And I said great, then that's what we're going to do. And so I think the biggest accomplishment for me will come probably if we make it through age 45 because that's what his goal was, and I think that will probably be the proudest moment for me, to say, 'Hey, we actually did it. One of your goals was to play until 45, and we did it.' So that'll be a proud moment.

Alex Guerrero
But if Brady continues to play at a high level and lead the Buccaneers to playoff success, why stop there?
Guerrero leaves the door open to Brady playing past 45
Not many people expected Brady to still be winning Super Bowls and running the NFL at age 43. But the more fans doubt him, the better he plays.
Guerrero knows that better than anyone, so he wouldn't be surprised if Brady continues to sling it into his late 40s.
"I know from my perspective that I want to honor my promise to him in helping him with his goal. If his goal changes, no problem," Guerrero said. "If he says, 'Hey, I think I'm gonna call it a day,' then great. No problem. I would 100% support that. But in my mind is I'm trying to prepare him to do that. I thought about this year two years ago. I try to keep his body three years ahead of where we're gonna be. So I'm thinking about not just next year but I'm thinking about, 'Well what if he feels so good at 45 and wants to play at 46?' I don't know, so I better plan."
Let's not kid ourselves here. Brady is going to throw for 400 yards and four touchdowns in the Super Bowl when he's 50 years old and retire during his MVP speech after winning his 10th ring.
Because it's Tom bleeping Brady.