Tom Brady and Ben Roethlisberger Are Both in Danger of Setting an Unwanted NFL Record Currently Owned by Brett Favre
Tom Brady and Ben Roethlisberger have each set their fair share of NFL records over the years, but both are on the verge of one no quarterback wants to own, that being the record of the most times sacked. The mark is currently held by legendary Green Bay Packers quarterback Brett Favre but his record is likely going to fall early in the 2021 NFL season.
Tom Brady and Ben Roethlisberger are on the verge of breaking Brett Favre's NFL record for most times sacked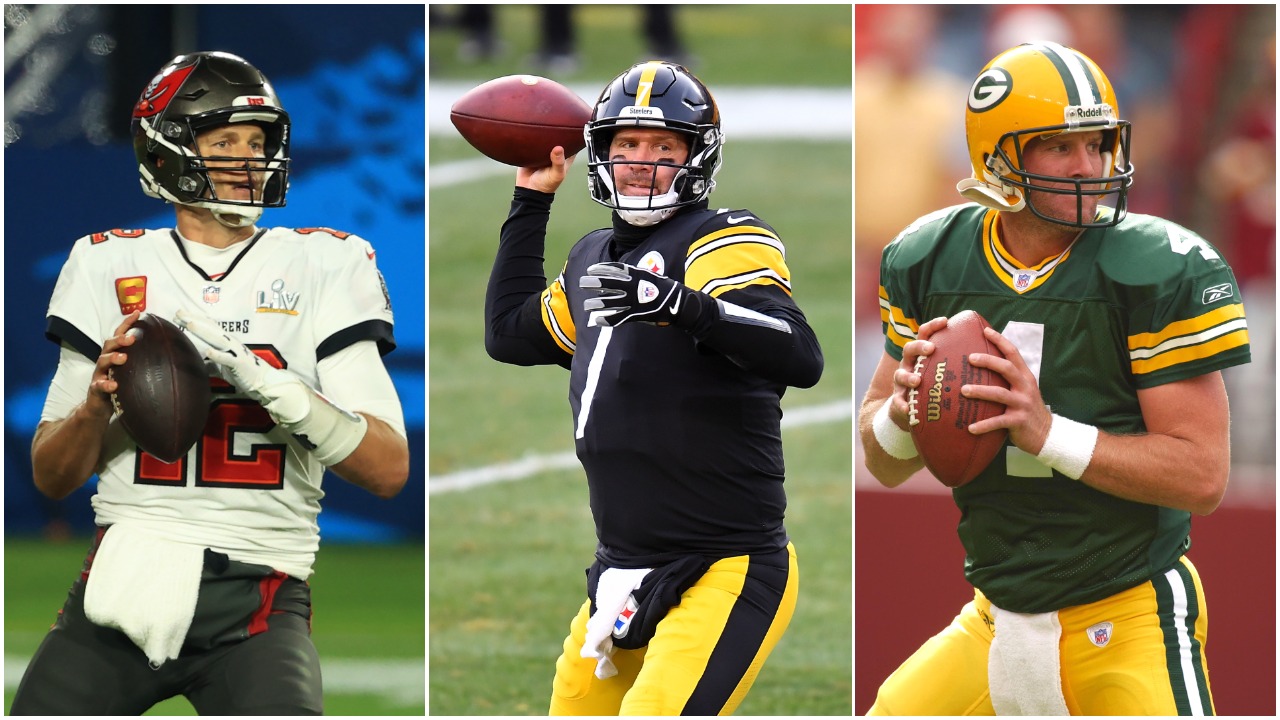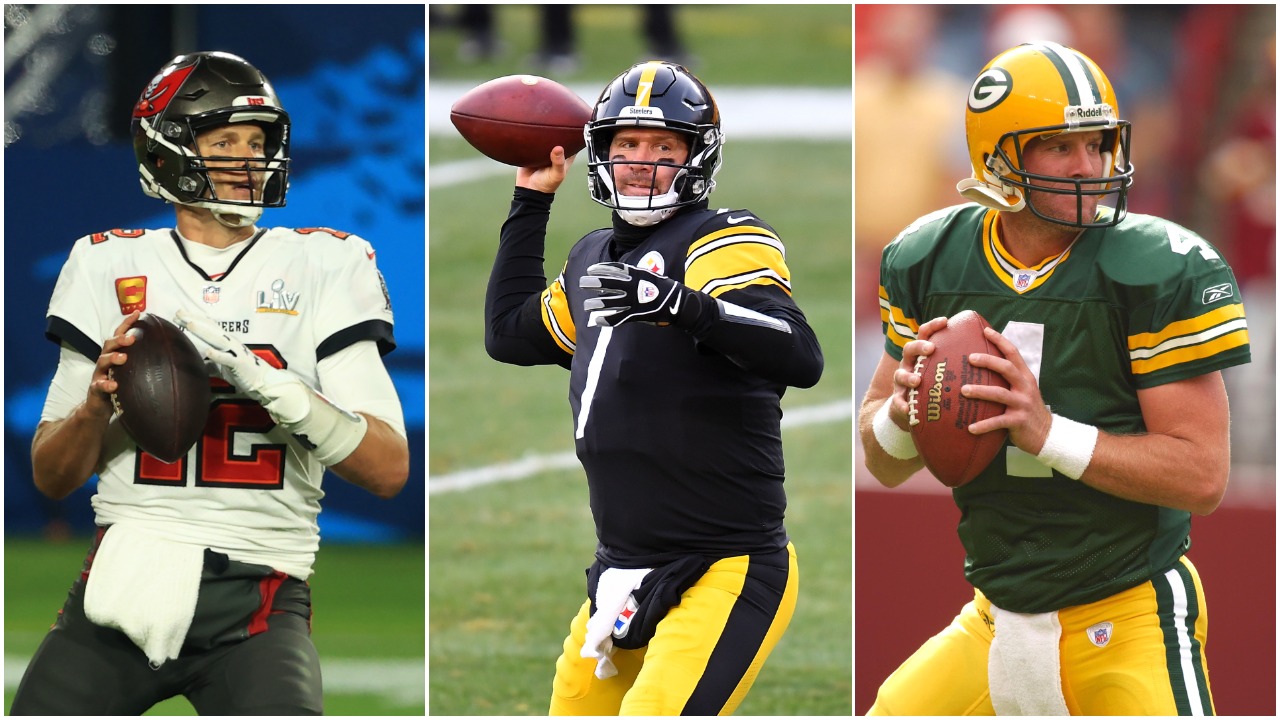 Over the course of his 20-year NFL career with the Atlanta Falcons, Green Bay Packers, New York Jets, and Minnesota Vikings, Favre appeared in 302 regular-season games and was sacked 525 times, which averages out to 1.74 times per game.
Right behind him on the list is Brady, who has been sacked 521 times in 301 regular-season games over the course of his 21-year career with the New England Patriots and Tampa Bay Buccaneers, which averages out to 1.73 times per game.
And then there's Roethlisberger, who is currently tied for third on the list with Denver Broncos legend and fellow two-time Super Bowl winner John Elway. Big Ben has been sacked 516 times in 233 regular-season games with the Pittsburgh Steelers, which averages out to 2.21 times per game.
While sacks for defensive players have only been an official NFL stat since 1982, times sacked for NFL quarterbacks has been recognized since 1963.
Brady is already the all-time leader taking the NFL postseason into account
Now, as it is in most sports, NFL records only include stats from regular-season games, which is the only reason Favre holds the record.
But if one were to take the postseason into account, Brady would already be the all-time leader as he's been sacked a record 72 times in the playoffs, bringing his total to 593. But I'd venture to guess that it doesn't bother the seven-time Super Bowl champ in the slightest as holding the postseason record simply means he's appeared in a lot of postseason games, which he obviously has as he holds that record as well with 45 playoff games played.
Roethlisberger has been sacked 51 times in 22 postseason games, good for third behind Brady and legendary Dallas Cowboys quarterback Roger Staubach (62), bringing his total to 567. Favre was sacked 36 times in 24 postseason appearances, bringing his overall total to 561.
TB12 will likely beat Roethlisberger to Favre's record and will likely still own it when the 2021 season ends
If last season is any indication, it seems likely Brady will beat Roethlisberger to Favre's record. TB12 was sacked 21 times in his first year with the Bucs while Big Ben only went down 13 times. While his career average is higher than Brady's, Roethlisberger has altered his game over the last few years to keep his sack total down. He's gotten rid of the football much quicker than he did in the past.
Since being sacked 33 times in 2014, Roethlisberger's highest single-season total was 24 in 2018. In that same time frame, Brady has been sacked 24 or more times on three occasions: 38 in 2015, 35 in 2017, and 27 in 2019. Over the last six seasons, Big Ben has been sacked just 1.31 times per game while Brady has stayed right around his career average, going down 1.71 times per game.
So it stands to reason that Brady will not only beat Roethlisberger to Favre's record but will also still own the record when the 2021 NFL season comes to a close. But again, it's highly likely that TB12 doesn't care about this record one little bit as it's a small price to pay for playing at a high level for two-plus decades.
Stats courtesy of Pro Football Reference