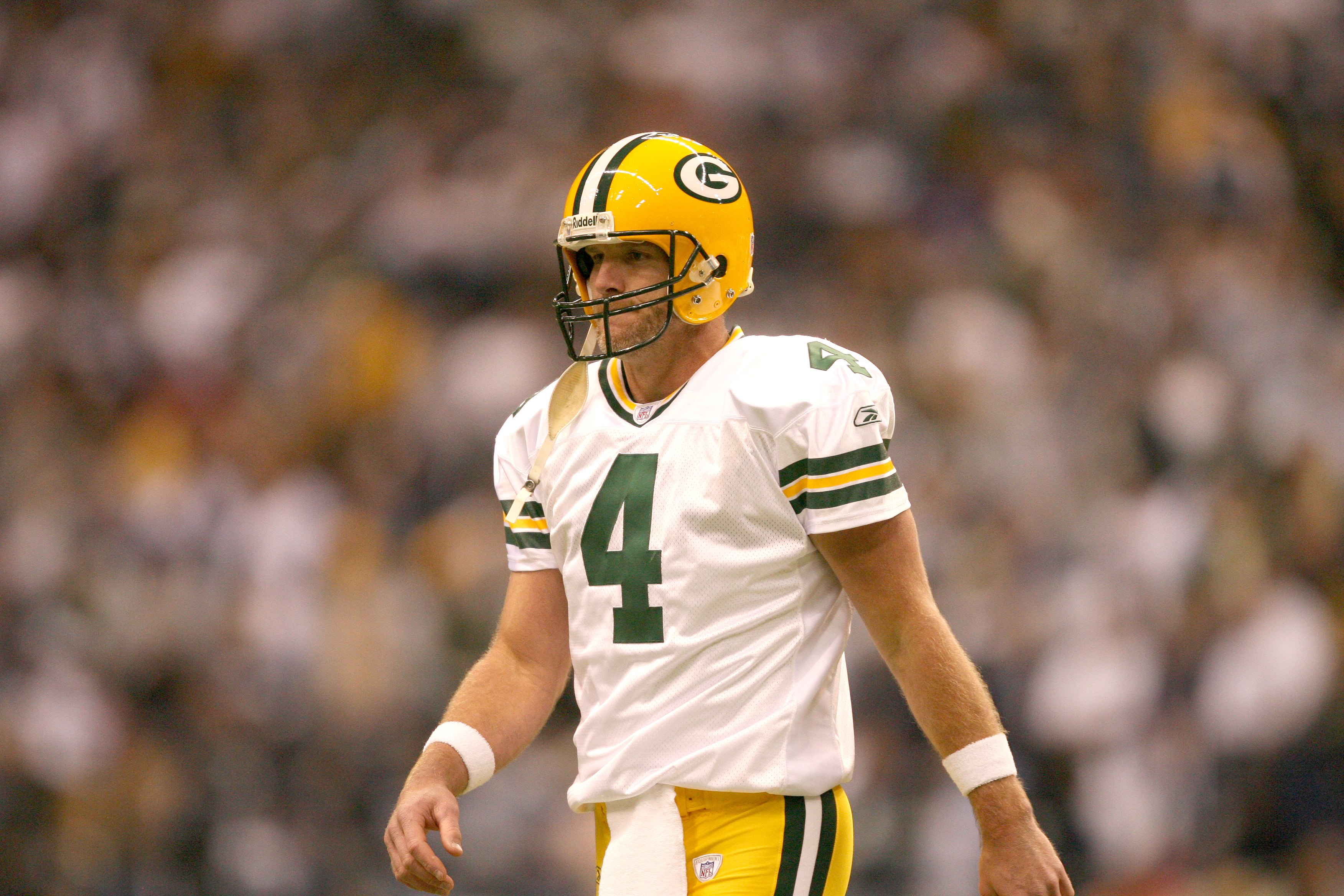 Packers Fans Really Didn't Want Brett Favre To Be the Quarterback in Green Bay
Fans of the Green Bay Packers originally weren't overly thrilled with Hall of Famer Brett Favre becoming the team's starting quarterback.
For more than 15 years, Brett Favre was essentially seen as a god by fans of the Green Bay Packers. Even to this day, No. 4 jerseys are littered throughout Lambeau Field on game days and there is still this mythical aura surrounding the three-time NFL MVP. But things certainly didn't start out that way.
Packers fans really didn't want Brett Favre under center when he came to town in the early '90s. Green Bay had an All-Pro starter in Don Majkowski and a Heisman Trophy winner in Ty Detmer waiting in the wings. But as he did for a long time, Favre found a way to sneak in there and became one of the best quarterbacks in NFL history.
Brett Favre was traded to the Green Bay Packers in 1992
Following a record-setting run at Mississippi State, Brett Favre was taken in the second round of the 1991 NFL draft with the 33rd overall pick by the Atlanta Falcons. Head coach Jerry Glanville was not a fan of the selection as he was content with Chris Miller at the quarterback position. Favre was Atlanta's third option as a rookie behind Miller and backup Billy Joe Tolliver and threw just four passes in a Falcons uniform with two of them getting intercepted.
Ahead of the 1992 season, new Packers general manager Ron Wolf, who'd wanted to draft Brett Favre the year when he was the personnel director for the New York Jets, traded Green Bay's first-round selection in the 1992 draft to Atlanta for Favre.
However, during the physical, Favre was diagnosed with avascular necrosis of the hip, the condition that essentially ended Bo Jackson's career. Doctors recommended that Favre's physical be failed. But a failed physical would have nullified the trade and Wolf wasn't having it. He overruled the recommendation and Brett Favre began his career with the Green Bay Packers.
Packers fans wanted Ty Detmer to take over for Don Majkowski, not Brett Favre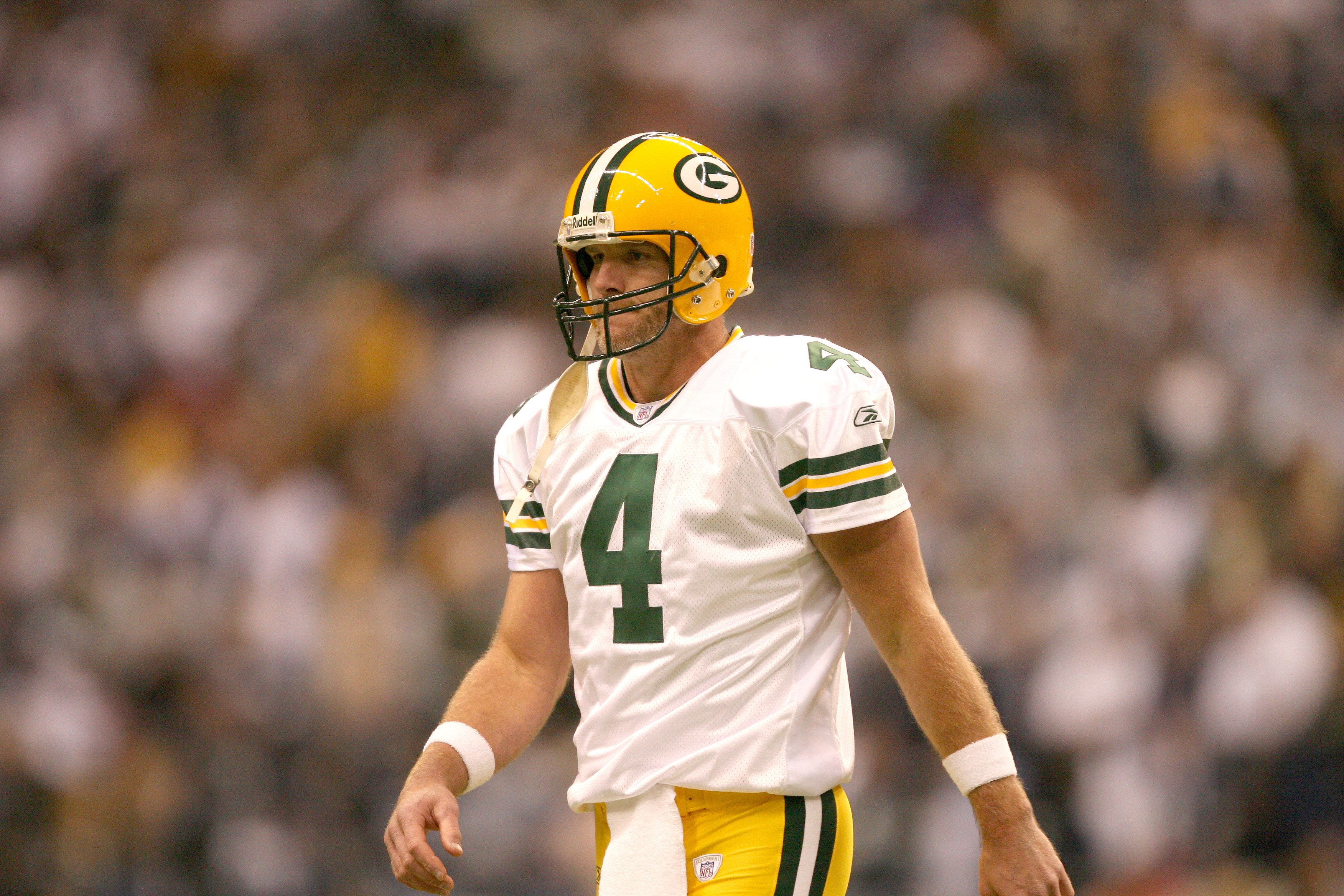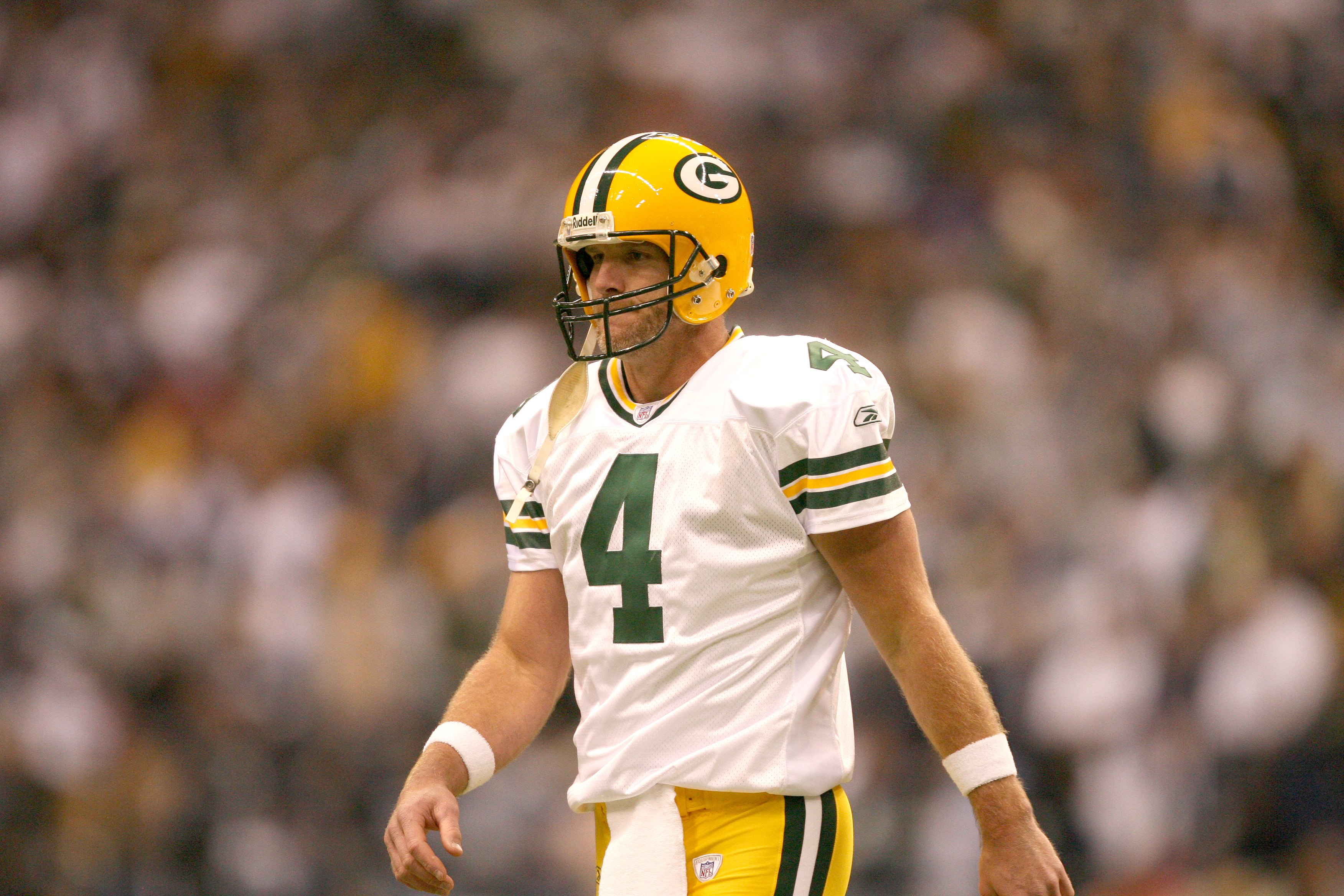 When Brett Favre arrived in Green Bay, Don Majkowski was the Packers' starting quarterback but he was on somewhat of a short leash to start the 1992 season. Three years earlier, he'd been selected to the Pro Bowl and was named a Second-Team All-Pro but he'd been benched in 1991 by then-Packers head coach Lindy Infante in favor of Mike Tomczak.
Following a 4-12 season in '91, Infante was fired and replaced with Mike Holmgren, who'd spent the previous six seasons with the San Francisco 49ers. Tomczak was cut, leaving Majkowski, Favre, and rookie Ty Detmer, who'd won the Heisman Trophy as a junior at BYU in 1990, on the quarterback depth chart. Majkowski was named the Week 1 starter but his season wouldn't last long.
In Green Bay's Week 2 matchup with the Tampa Bay Buccaneers, the Packers were losing 17-0 at halftime, which prompted Holmgren to bench the "Majik Man." Holmgren went with Brett Favre over Ty Detmer and in his first pass in a Packers uniform, No. 4 completed a pass to…himself. The throw had been tipped by Bucs' defensive end Ray Seals, Favre caught it and was tackled for a seven-yard loss. He ended up throwing for 106 yards in the 31-3 loss.
Majkowksi started in Week 3 at Lambeau Field against the Bengals but left the game in the first quarter after injuring a ligament in his ankle. Brett Favre was once again tapped over Ty Detmer and Packers fans weren't happy about it, especially after watching Favre fumble four times throughout the game. The Green Bay faithful began chanting for Detmer but Holmgren stuck with Favre. And then it happened.
With the Packers down 23-17 with just over a minute remaining in the game, Brett Favre began a 92-yard drive down the field and hit Kitrick Taylor with a touchdown pass with 13 seconds remaining to give the Packers a 24-23 victory.
The following week, Brett Favre was named QB1 and never missed a start for the remainder of his tenure with the Packers.
And the rest is history
Over the next 15 years in Green Bay, Brett Favre became one of the best quarterbacks in NFL history. He won three consecutive NFL MVP awards from 1995 to 1997 and led the Packers to victory in Super Bowl 31. Favre was a nine-time Pro Bowler in Green Bay, a six-time All-Pro (three First Team, three Second Team), a two-time passing yards leader, a four-time passing touchdown leader, and made 253 consecutive starts in a Green Bay uniform. In 16 seasons with the Packers, Brett Favre threw for 61,655 yards with 442 passing touchdowns against 286 interceptions.
Brett Favre was eventually booed at Lambeau Field again but it was mainly because he was wearing a Vikings uniform. As the team was ready to move on to Aaron Rodgers in 2008, Favre was traded to the Jets and spent one season in New York before heading to Minnesota.
After years of animosity between Brett Favre and the Green Bay Packers, his No. 4 jersey was retired by the team in 2015 and all seems right as rain between the two sides today.
All stats courtesy of Pro Football Reference