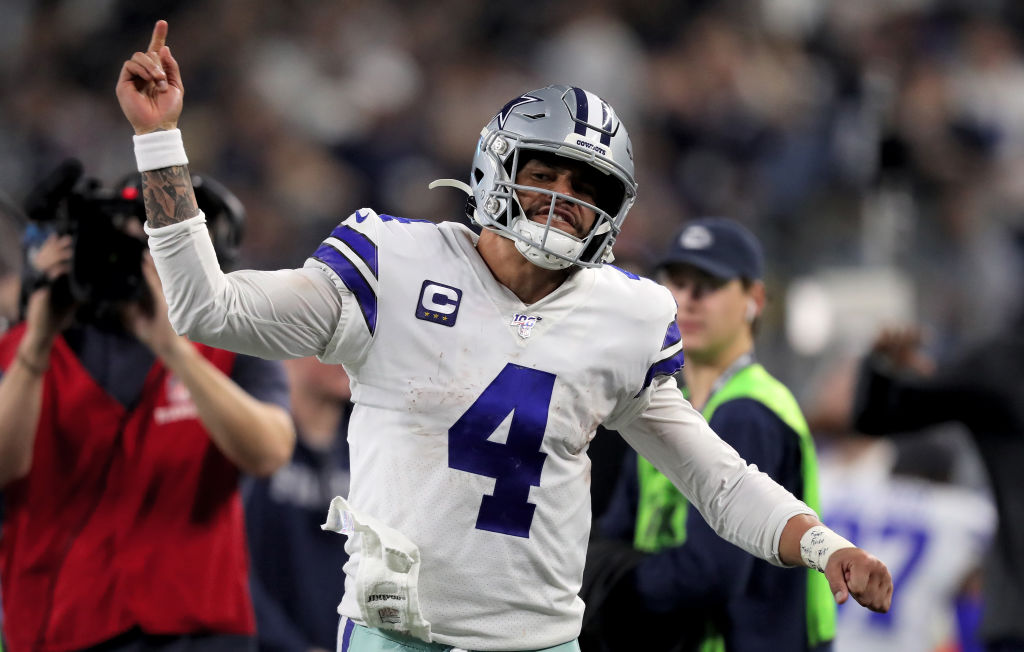 How Ben Roethlisberger and Kirk Cousins Cost Dak Prescott More Than $3 Million
Dak Prescott is out more than three million dollars thanks to Pittsburgh Steelers quarterback Ben Roethlisberger and Vikings QB Kirk Cousins.
Dak Prescott won't be making as much money as he wanted to in 2020 after the Dallas Cowboys slapped the franchise tag on him on Monday. Thanks to Ben Roethlisberger and Kirk Cousins, he'll now be making even less than what he thought he would, at least for now.
How much money does Dak Prescott want in a new contract?
Ahead of the 2019 season, the final year of Dak Prescott's rookie contract, the Dallas Cowboys were reportedly very close to getting an extension done for approximately $33 million per year. And then Dak upped the price. Some reports had him asking for $40 million per season, which would be the highest salary in the NFL. Others had him asking for at least $35 million. In any event, Dak wants to get paid. He made $2 million in 2019 but will receive a significant boost in 2020, even without signing the extension.
Under the exclusive franchise tender, Prescott is guaranteed the average of the five highest-paid quarterbacks in the NFL in 2020, based on a mid-April deadline for extending offers to restricted free agents. When Dak was tagged, the number was $31.62 million. However, Ben Roethlisberger and Kirk Cousins changed that number.
Ben Roethlisberger and Kirk Cousins restructured their contracts, dropping the top-five average
At the time Dak Prescott was tagged, the five highest cap numbers for NFL quarterbacks were Jared Goff ($36 million), Ben Roethlisberger ($33.5 million), Kirk Cousins ($31 million), Russell Wilson ($31 million), and Jimmy Garoppolo ($26.6 million). That's where the $31.62 million comes in.
However, Kirk Cousins signed a new deal with the Minnesota Vikings on Monday that decreased his salary cap number to $21 million for 2020. Pittsburgh Steelers quarterback Ben Roethlisberger also restructured his deal on Tuesday, moving around a lot of money in bonuses, dropping his cap number to $23.75 million.
As a result of this, the top three numbers still belong to Goff, Wilson, and Garoppolo. However, Philip Rivers' new $25 million deal with the Indianapolis Colts and Matt Ryan's $24.175 million with the Atlanta Falcons round out the top five. That brings the average down to $28.55 million and Dak is out more than $3.07 million.
Tom Brady could help Dak get some of his money back
The $28.55 million that Dak Prescott is now set to make could change in a matter of moments. There is obviously still plenty of time left in free agency and there's at least one big quarterback that's going to be getting a hefty payday.
When Tom Brady signs his new deal with the Tampa Bay Buccaneers, which everyone expects him to very soon, he'll likely be making around $30 million, which would drive the average back up. That would move Brady past Philip Rivers and Jimmy Garoppolo and knock Matt Ryan out of the top five. If Brady makes $30 million, the new average would be $29.72 million.
Either way, Ben Roethlisberger and Kirk Cousins cost Dak Prescott a little dough.