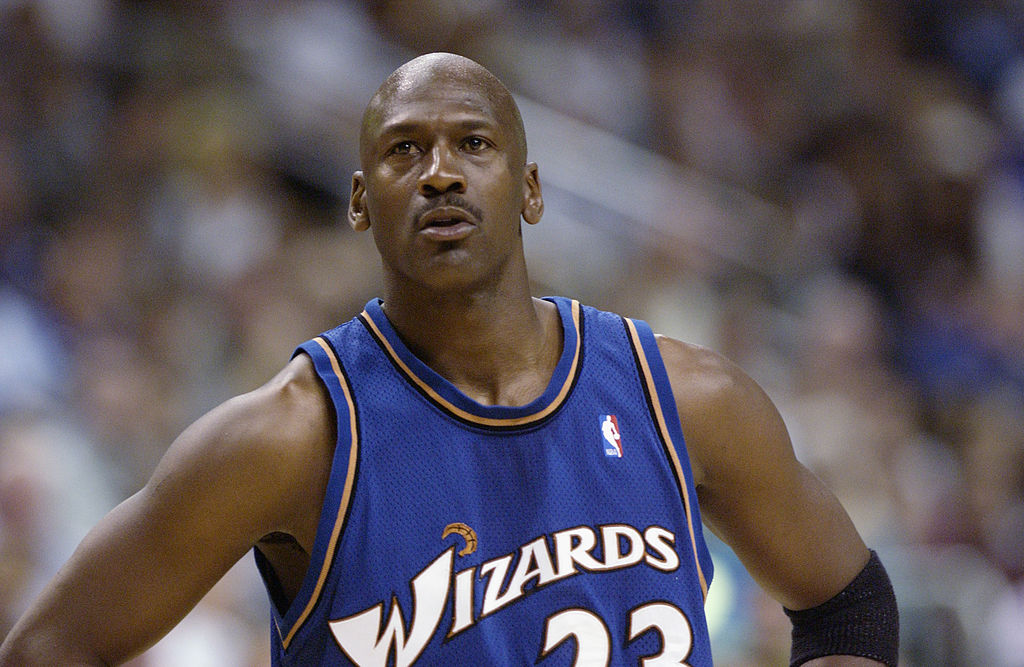 Tom Brady Joins a List of Iconic Athletes That Looked Weird in a New Jersey
When Tom Brady puts on a jersey that isn't that of the Pats, he'll join a legendary list of athletes that have looked weird in a new jersey
It's rare when a professional athlete wears just one jersey for his entire career. Kobe Bryant was able to do it for 20 years. Tim Duncan did it. Troy Aikman did it.
But more often than not, players just move on, as Tom Brady decided to move on from the New England Patriots. It will certainly be strange seeing him in a new jersey and he'll join a legendary list of players that look weird in a new uniform.
Tom Brady
When the news broke that Tom Brady would be leaving the New England Patriots after two decades and likely signing in Tampa Bay, pictures of the six-time Super Bowl champ in a Bucs uniform started popping up all over the place. Yep, it looks weird already.
Martin Brodeur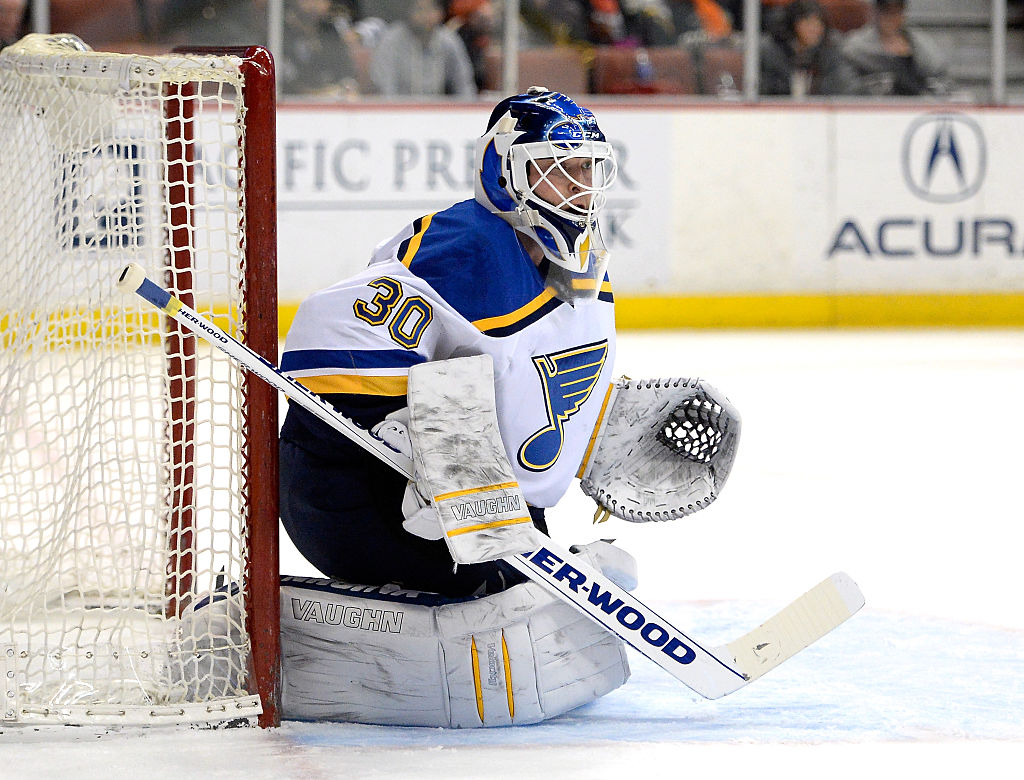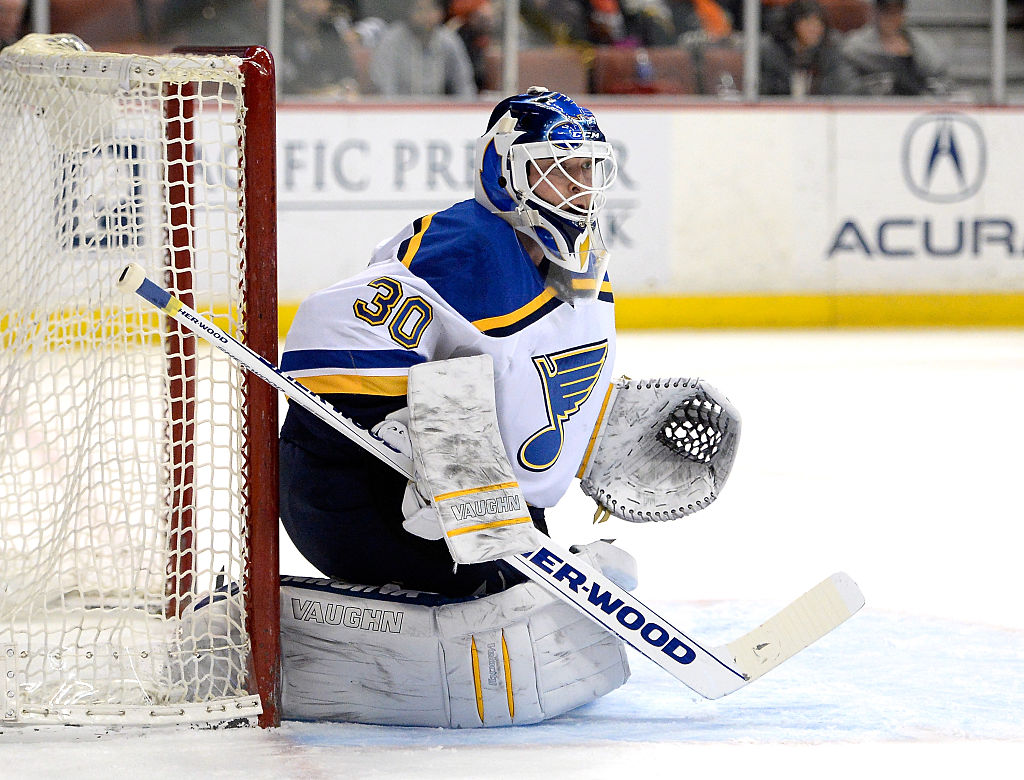 Martin Brodeur played 21 seasons with the New Jersey Devils and won the Vezina Trophy four times, also winning three Stanley Cup titles. It looked a little strange seeing the legendary goalie in a St. Louis Blues jersey in 2014. He signed in December, played just seven games, and decided to call it a career in January 2015.
Tony Dorsett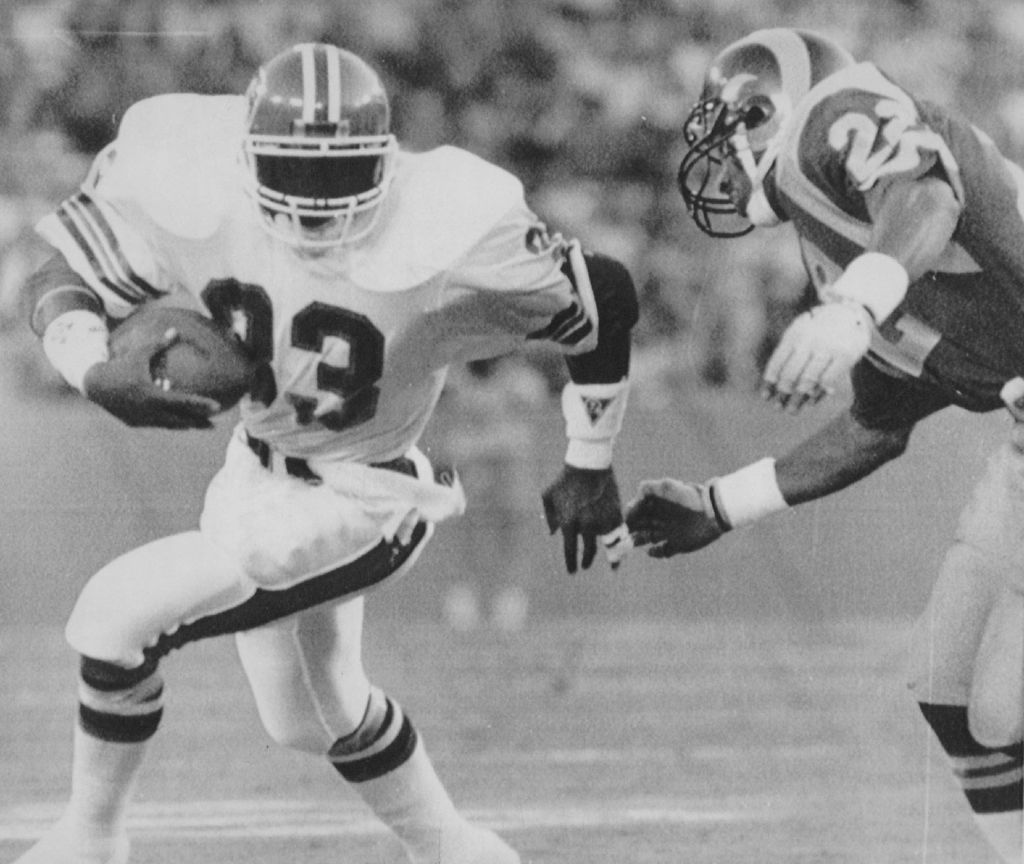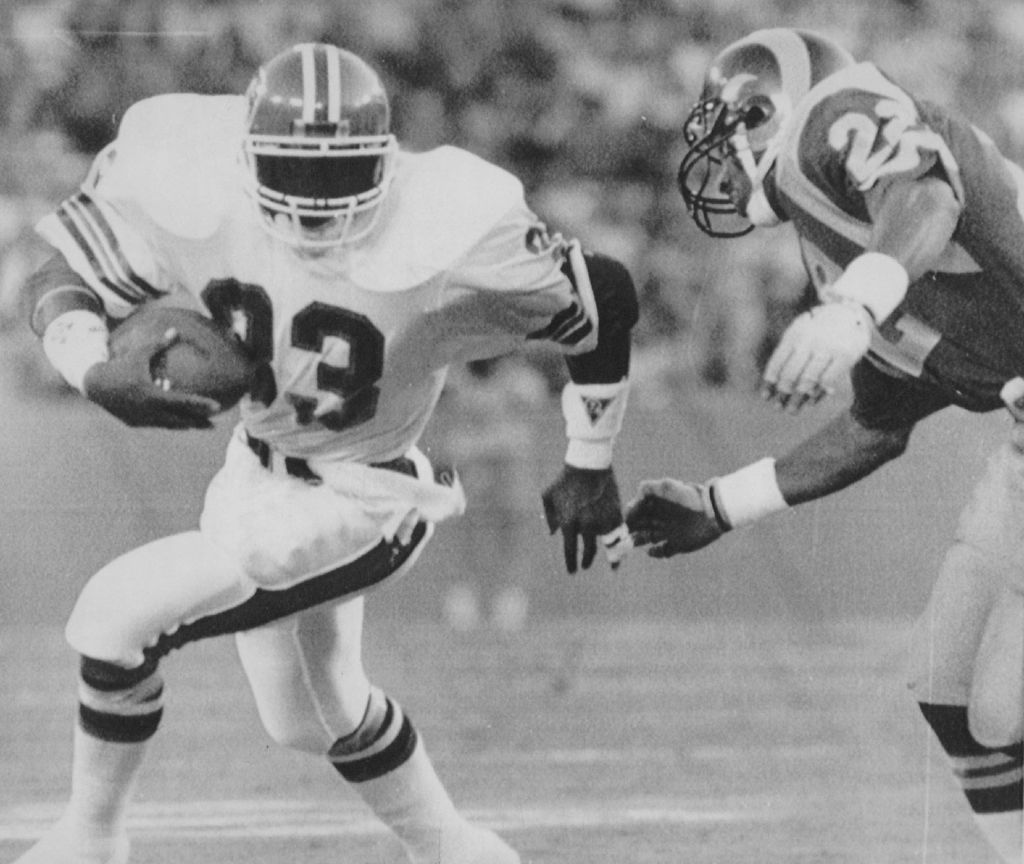 Tony Dorsett racked up 12,739 rushing yards in 11 seasons with the Dallas Cowboys and tacked on 3,334 receiving yards as well. The No. 33 looked a little different in 1988 when he was dealt to the Denver Broncos. He did have a decent year in Denver, rushing for 703 yards and five touchdowns. He planned to return in 1989 but a knee injury in training camp forced him to retire.
Patrick Ewing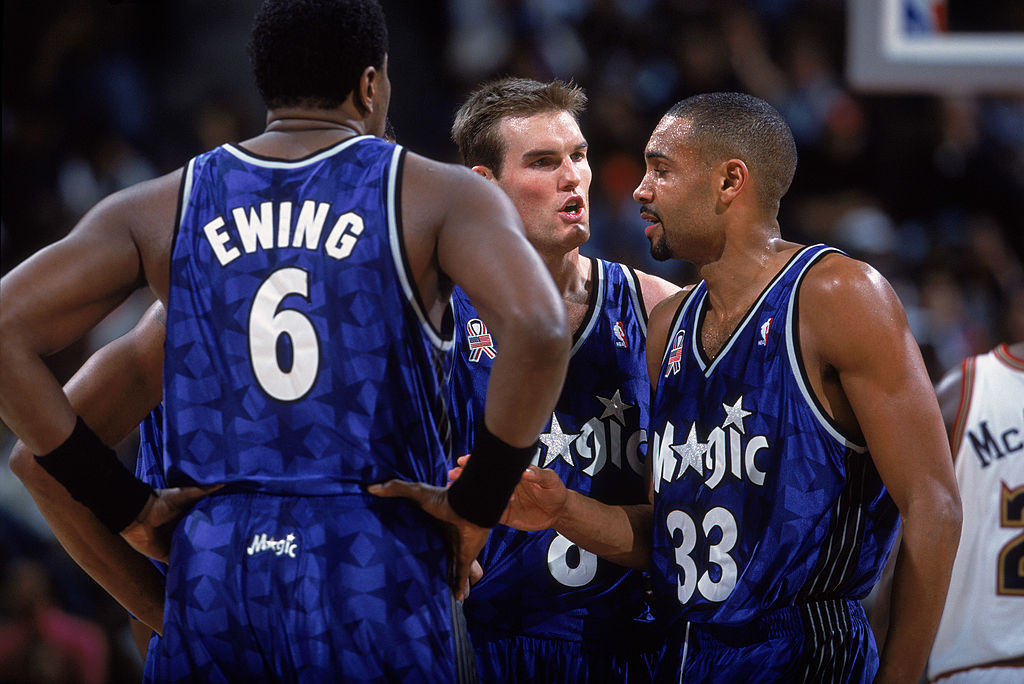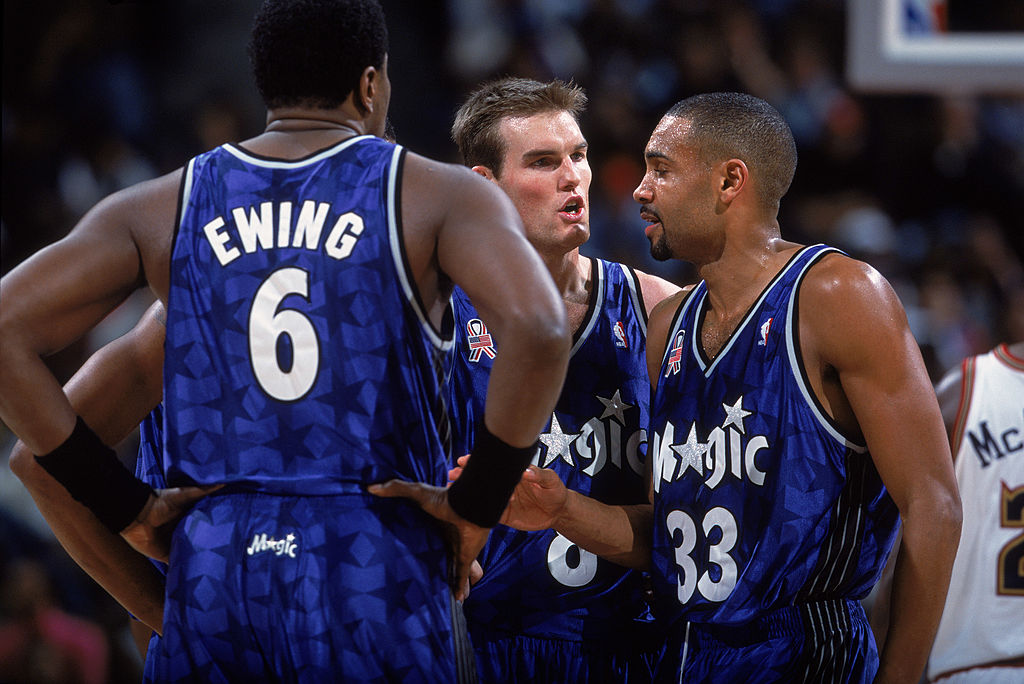 Patrick Ewing was an 11-time NBA All-Star in 15 seasons with the New York Knicks, playing in 1,039 games, scoring 23,665 points and grabbing 10,759 rebounds, all of which are still team records. However, not quite ready to give up the game, Ewing played with the Seattle Supersonics in 2000-2001 and ended his career with the Orlando Magic. Nope, it never looked right.
Brett Favre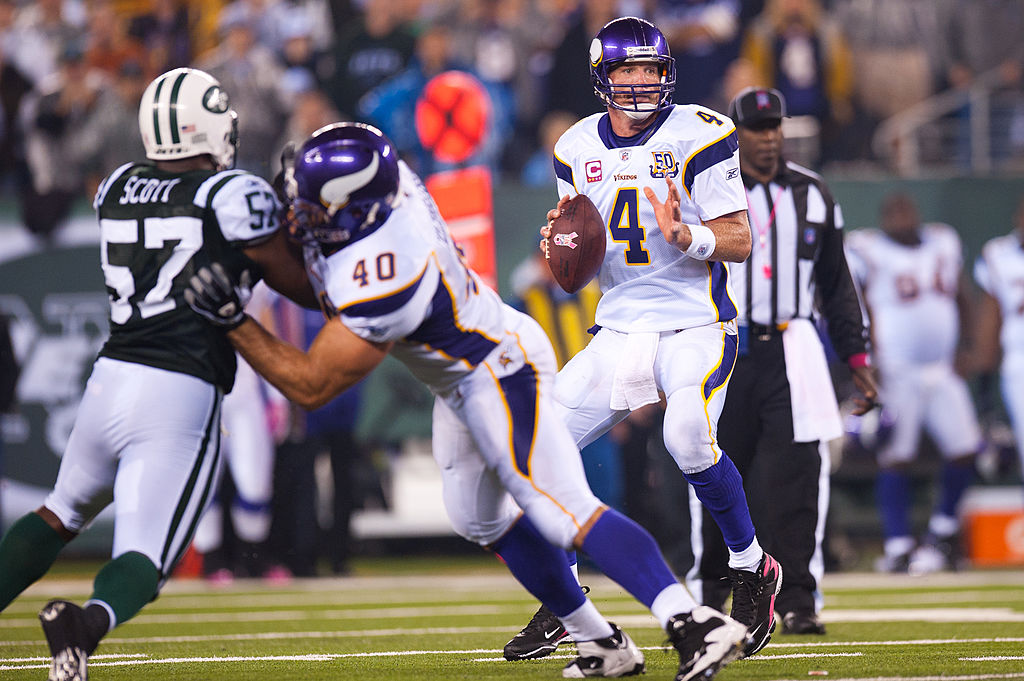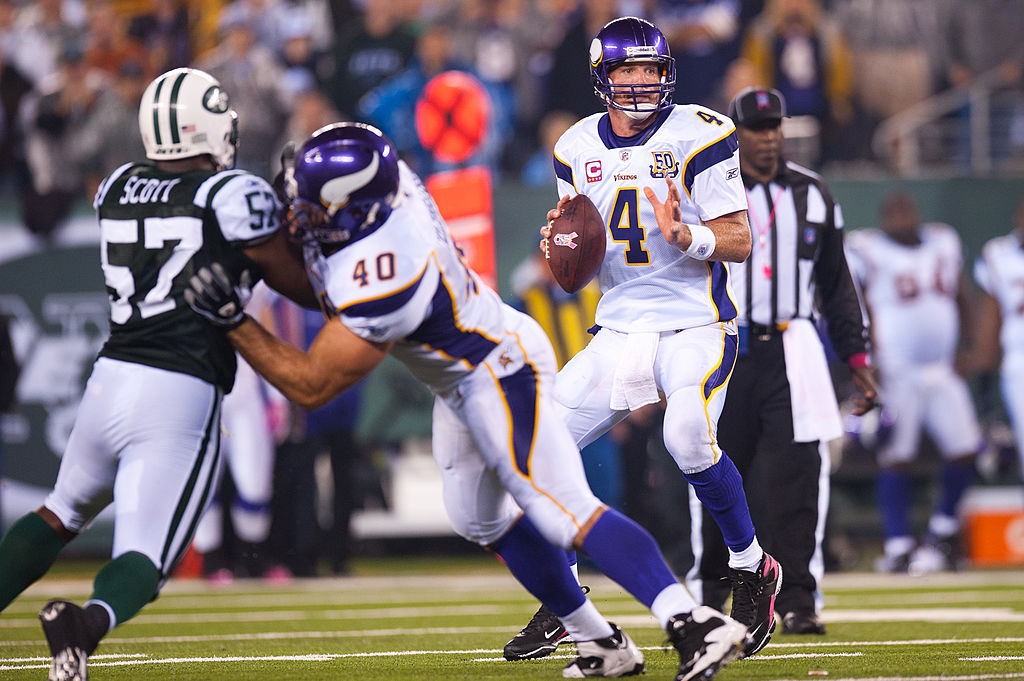 While drafted by the Atlanta Falcons, Brett Favre will always be remembered for his time with the Green Bay Packers, where he spent 16 seasons, winning three MVP awards and a Super Bowl while setting numerous records. However, with Aaron Rodgers waiting, Favre was dealt to the New York Jets (at least he still wore green there) and finished his career with the Minnesota Vikings, Green Bay's division rival. Awkward.
Gordie Howe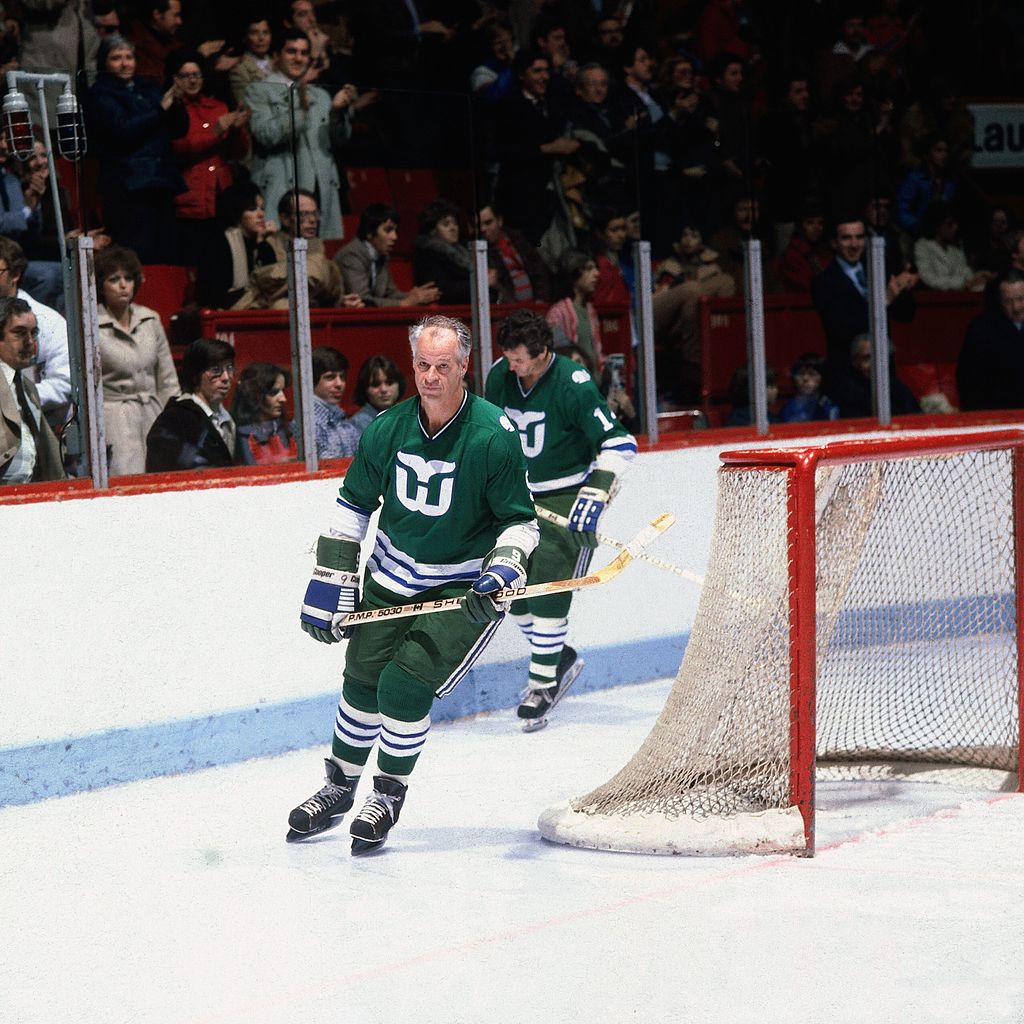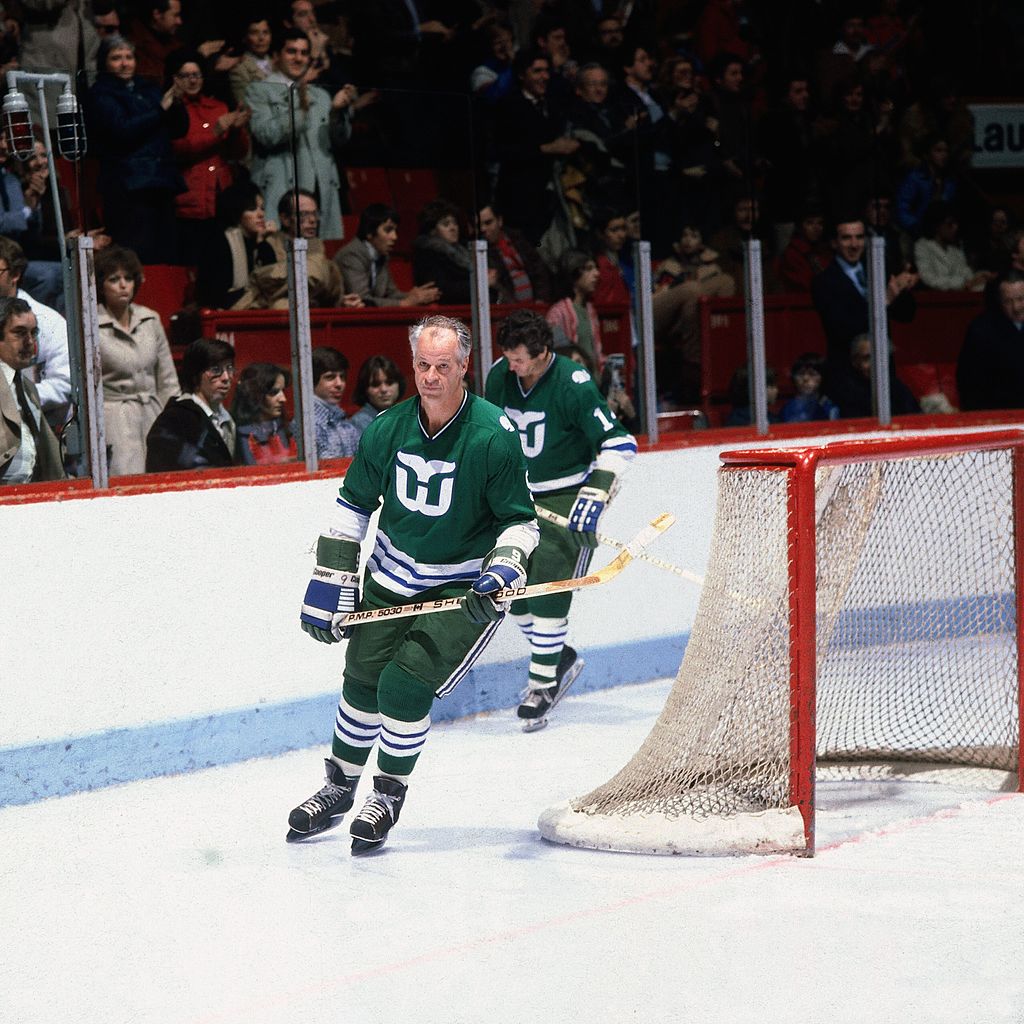 From 1946 to 1971, Gordie Howe donned the iconic jersey of the Detroit Red Wings. He set just about every record there was to set in the NHL and was a 23-time All-Star in his quarter-century in Detroit. He joined the WHA in 1973 and returned to the NHL for the 1979-1980 season when the WHA merged with the NHL, only this time wearing a Hartford Whalers jersey. Even at 52 years of age, Howe scored 15 goals and dished out 26 assists in 80 games. It just never looked right.
Michael Jordan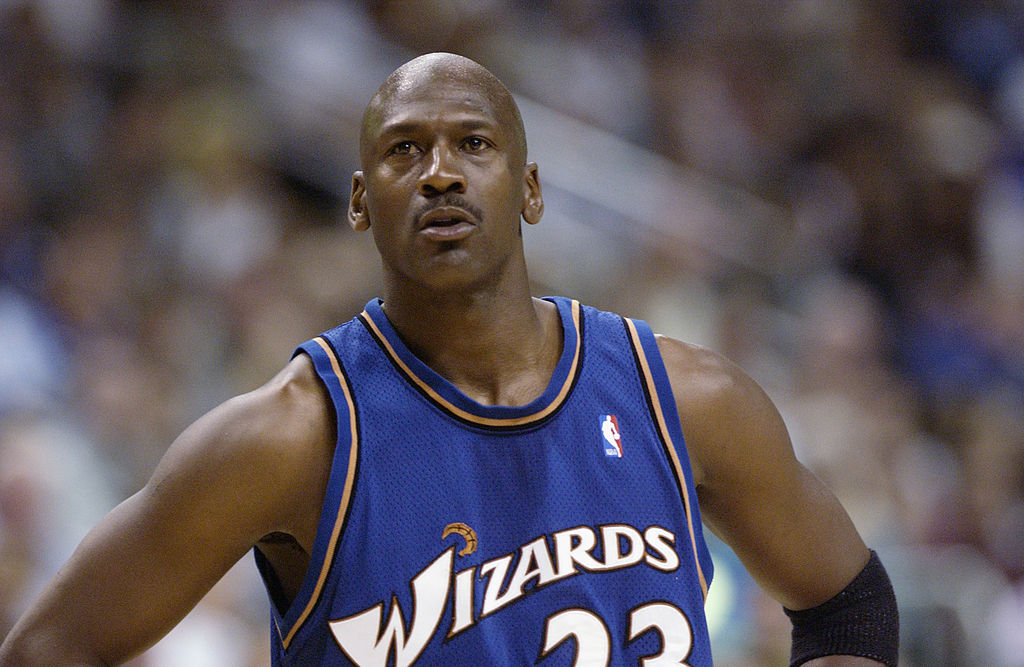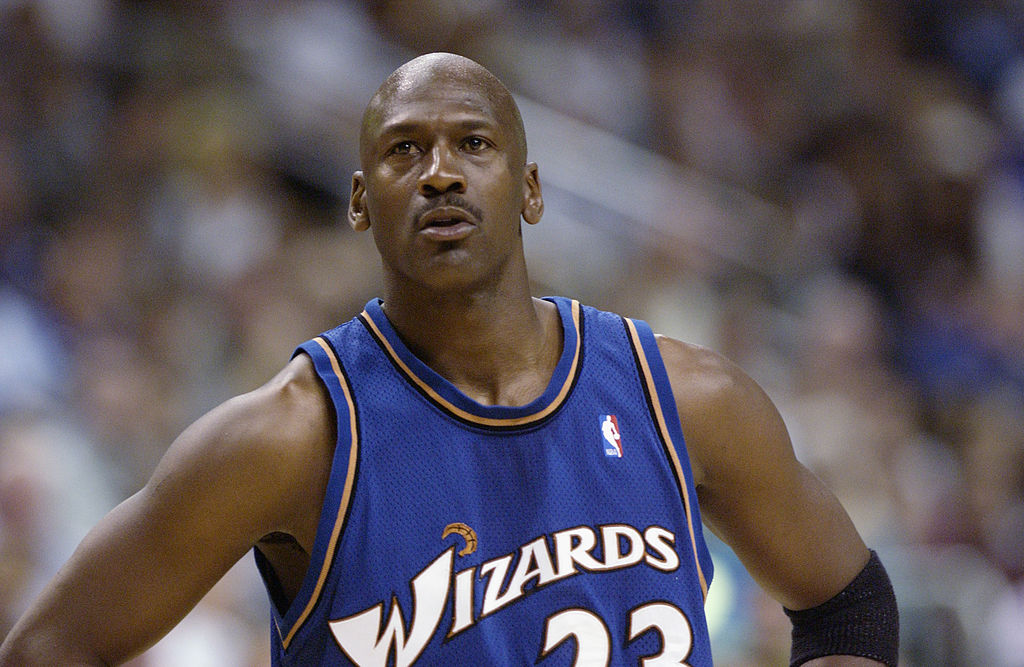 Michael Jordan became arguably the biggest icon in sports history with the Chicago Bulls, racking up five MVP trophies and six NBA titles while changing the game of basketball forever. It just didn't sit well when he returned to the NBA in 2001 in a Washington Wizards jersey. Jordan played two seasons in the nation's capital, averaging 21.2 points per game. The Wizards missed the playoffs in both seasons.
Karl Malone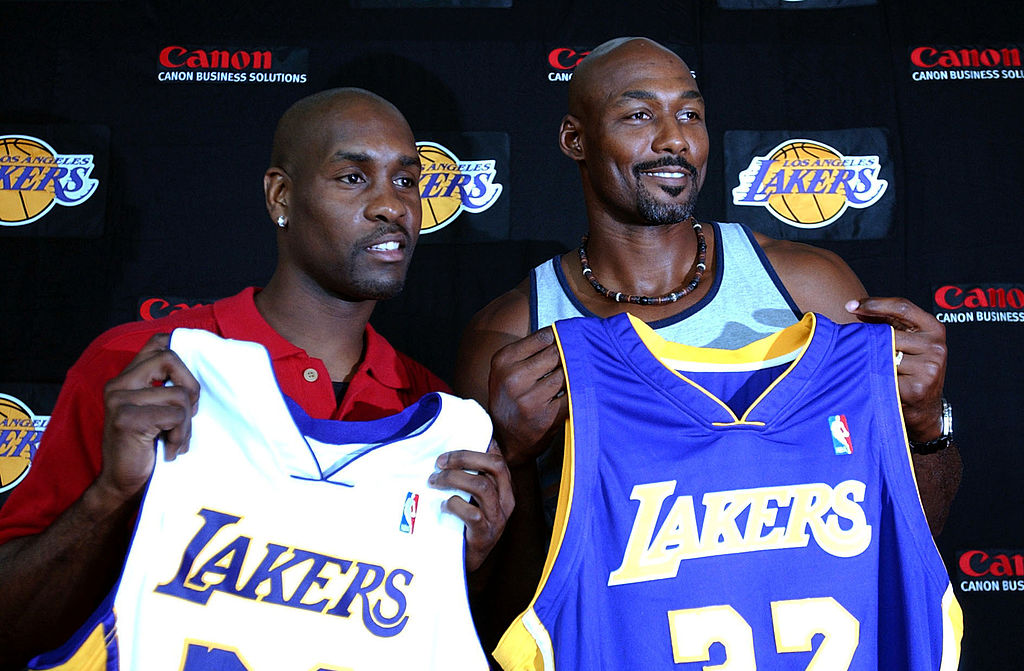 When John Stockton retired, Karl Malone went chasing a title with the Los Angeles Lakers. Malone spent 18 years with the Utah Jazz and was a 14-time NBA All-Star. With the Lakers, he played third fiddle to Shaquille O'Neal and Kobe Bryant. He played just 42 games in the 2003-2004 season, averaging 13.2 points. The whole thing never looked right. Gary Payton looked awkward there as well.
Peyton Manning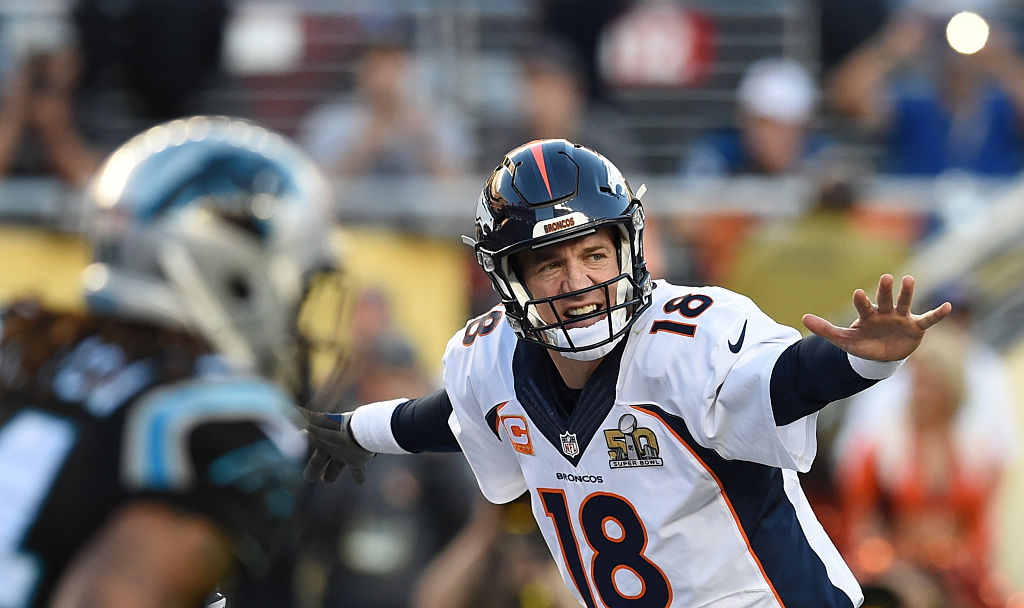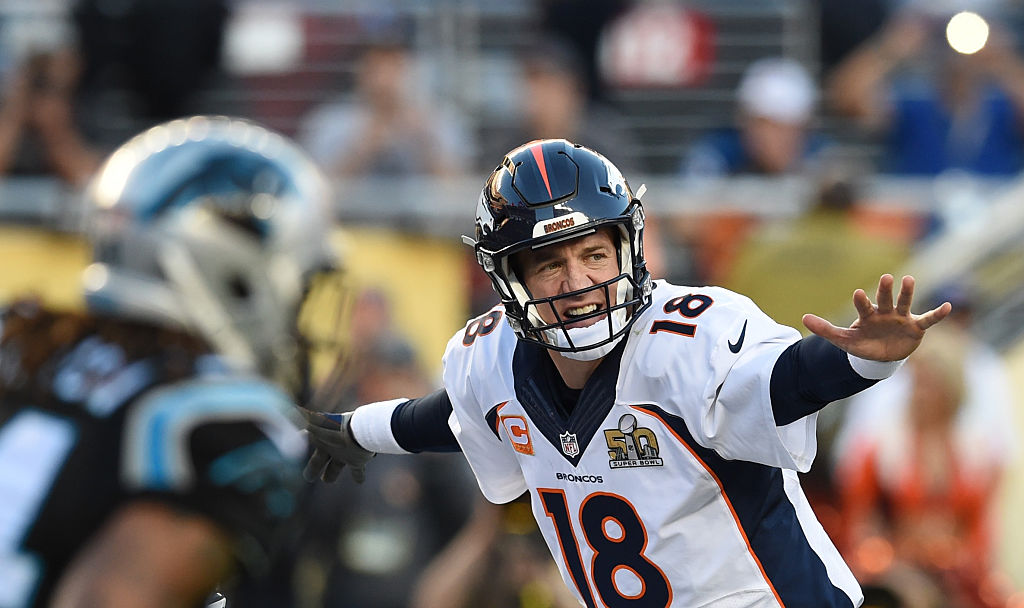 At one time, it seemed crazy to think that Peyton Manning would ever wear anything but an Indianapolis Colts jersey. The five-time MVP played 13 seasons in Indy, winning a Super Bowl in 2006-2007, and threw for 54,828 yards and 399 touchdowns. Yes, he won another Super Bowl with the Broncos in his four years there but it took at least a season or two to get used to seeing him in that orange and blue.
Willie Mays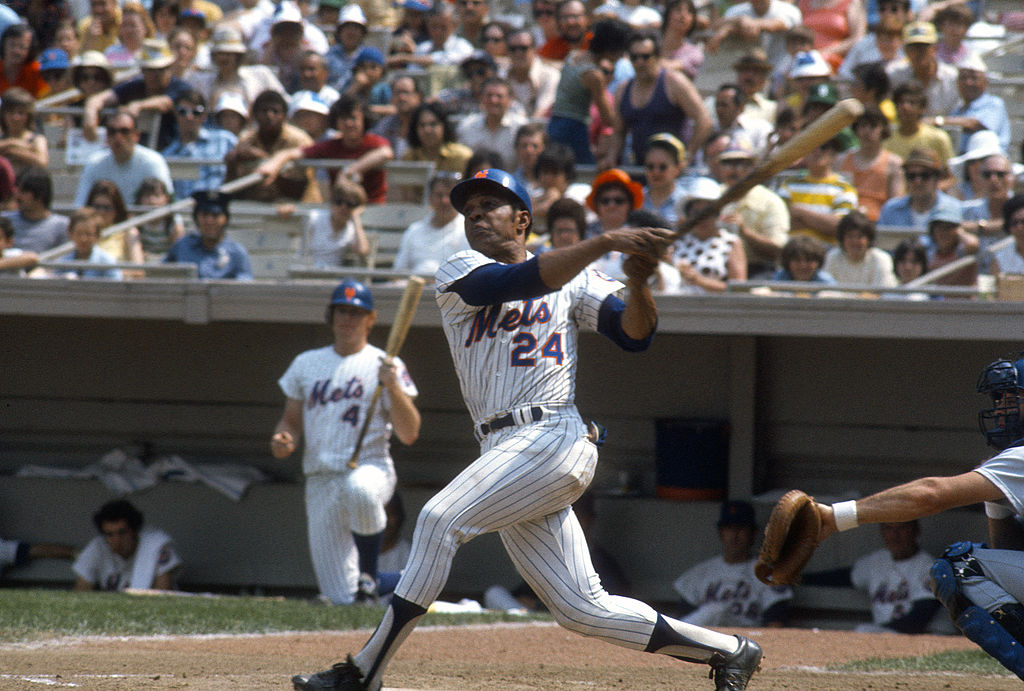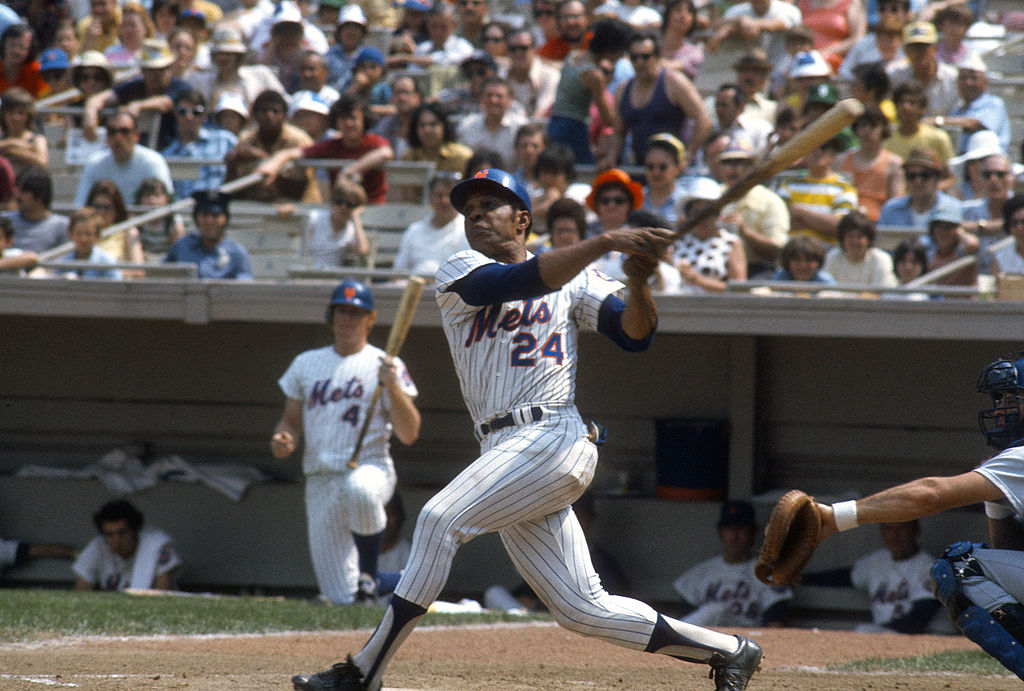 After 21 years with the Giants, in both New York and San Francisco, Willie Mays became one of the best players in Major League Baseball history. He hit 646 of his 660 career home runs with the Giants but was traded to the Mets in 1972. Still popular in New York from his early days with the Giants, Mays helped the team to the 1973 playoffs. But a Mets jersey on Willie Mays? No.
Joe Montana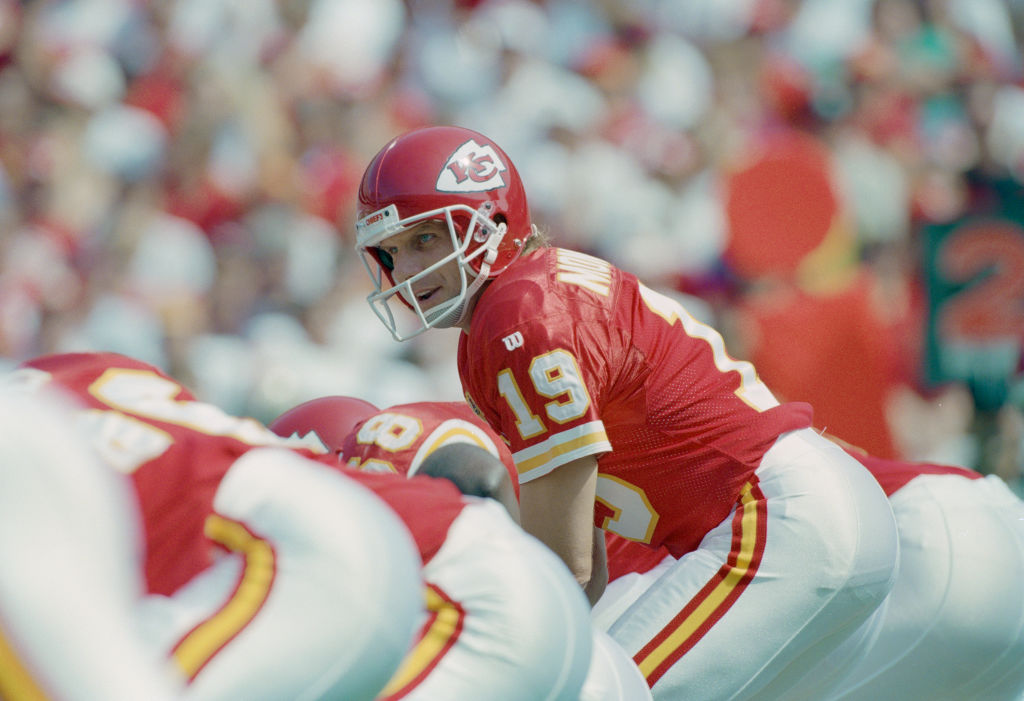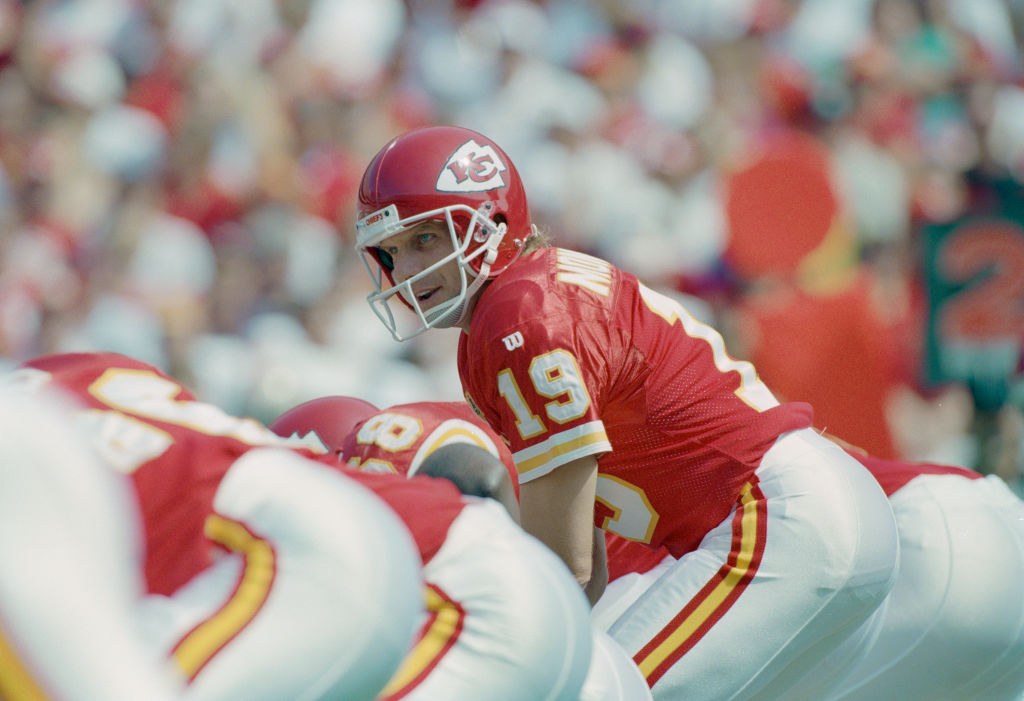 Legendary quarterback Joe Montana led the San Francisco 49ers to four Super Bowl victories, winning three Super Bowl MVPs and two regular-season MVP trophies along the way. However, following an elbow injury that kept him out of the better part of two seasons, coupled with the 49ers moving on to Steve Young, Montana played for the Kansas City Chiefs the final two years of his career. He didn't even wear No. 16, which had been retired (Len Dawson).
Hakeem Olajuwon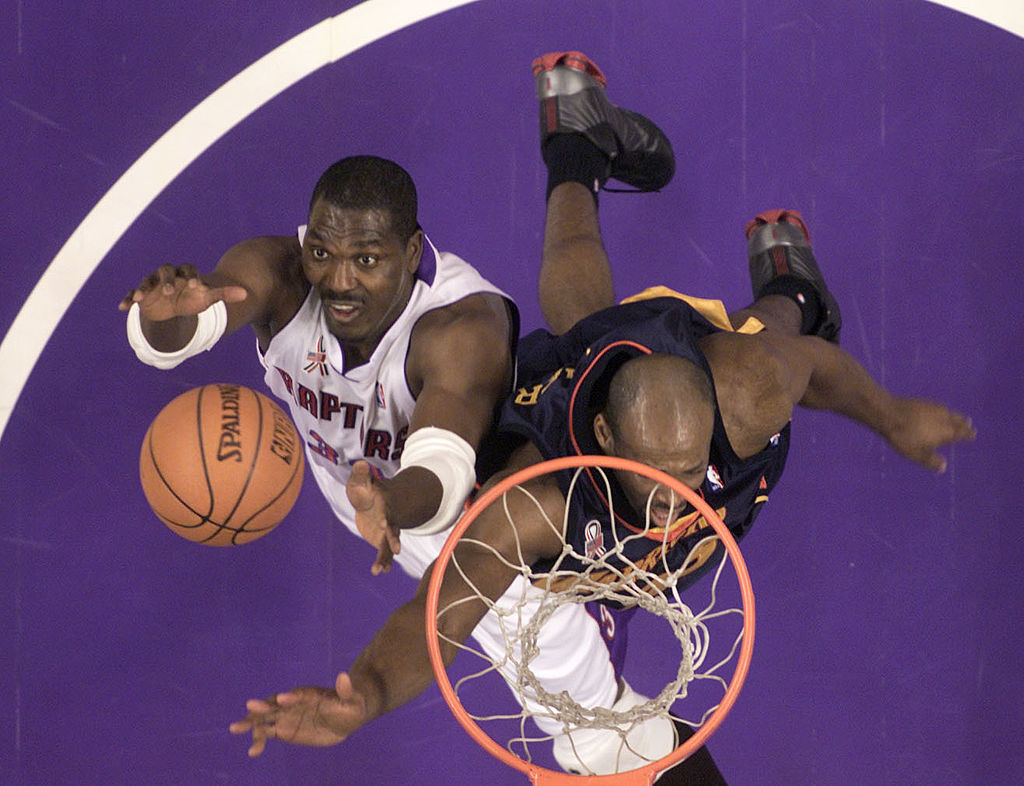 Hakeem Olajuwon was the first pick in the legendary 1984 NBA draft class and led the Houston Rockets to two championships. He played 17 seasons in Houston, winning the NBA MVP in 1994. After shunning an offer from the Rockets late in his career, he was shipped to Toronto ahead of the 2001-2002 season. He averaged just 7.1 points with the Raptors in his final season in the NBA.
Tony Parker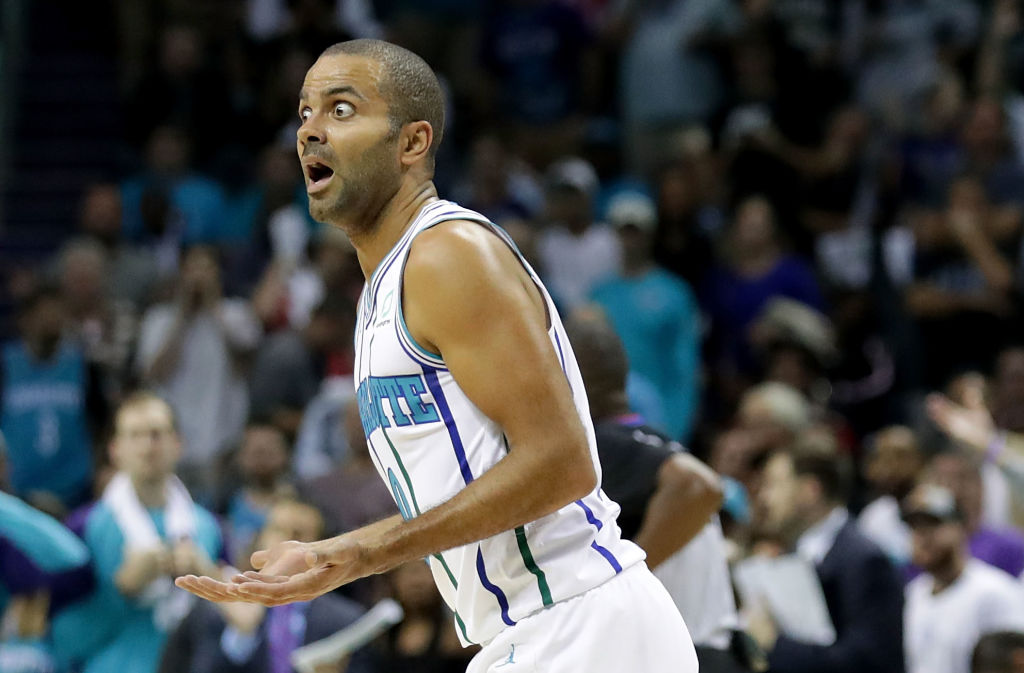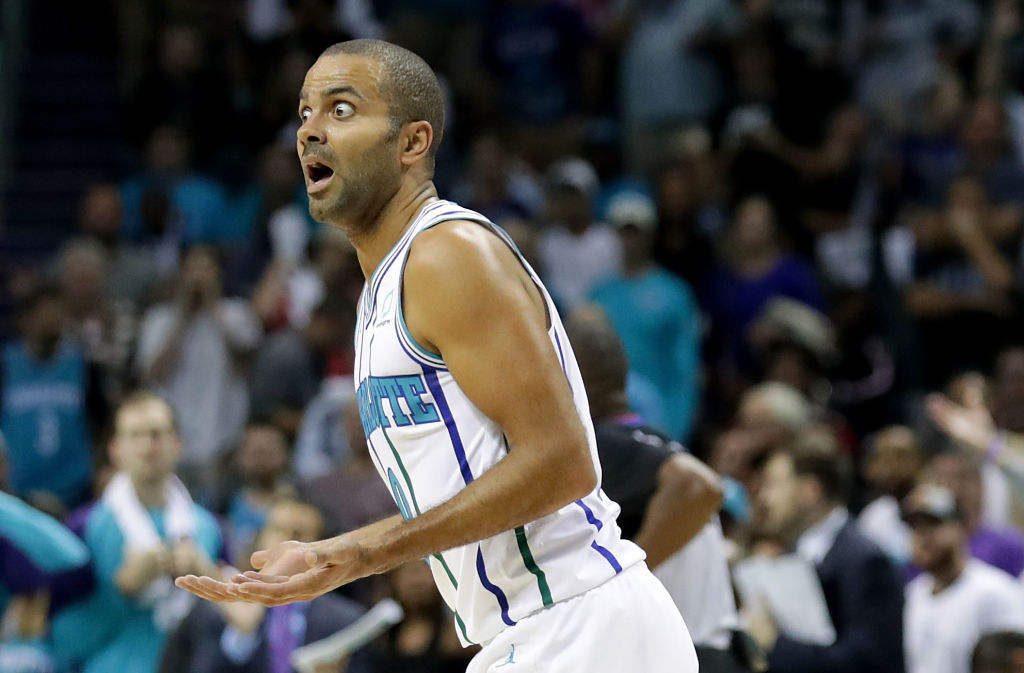 Tony Parker was a six-time NBA All-Star and won four championships in 17 seasons with the San Antonio Spurs. However, with the Spurs going in a different direction, Parker signed a two-year deal with the Charlotte Hornets in 2018. He played just one year of that deal, retiring from the NBA in 2019.
Jerry Rice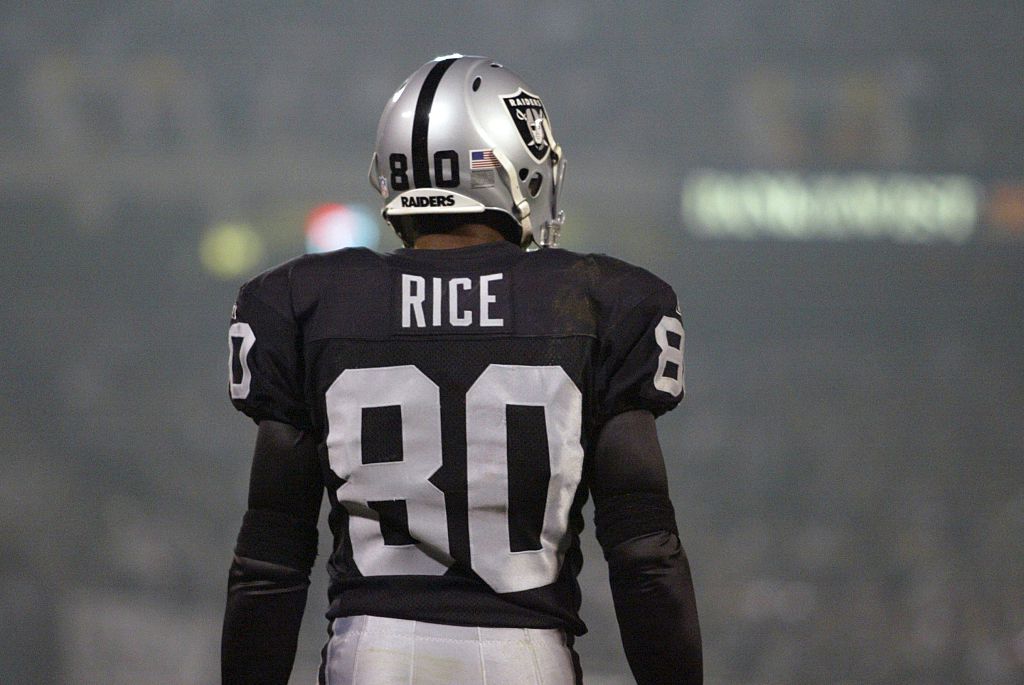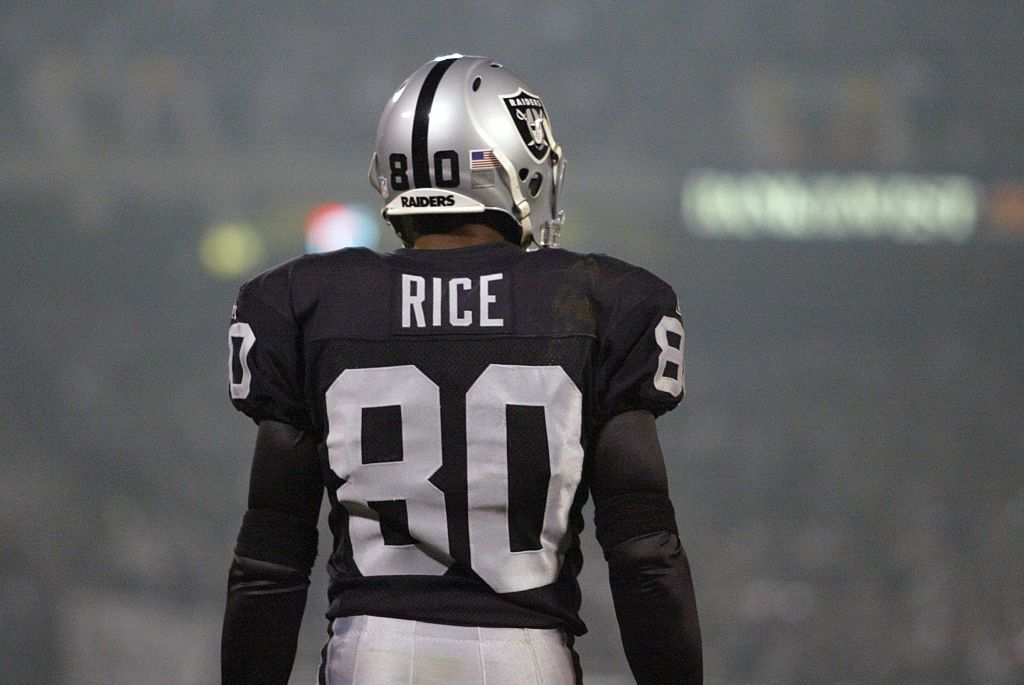 Jerry Rice is arguably the best wide receiver in NFL history. In 16 seasons with the San Francisco 49ers, he won three Super Bowl rings and racked up 19,247 receiving yards. He also caught 176 touchdown passes, which in itself would be the most in history. He tacked on an extra 21 with the Raiders and Seahawks and neither jersey looked right.
O.J. Simpson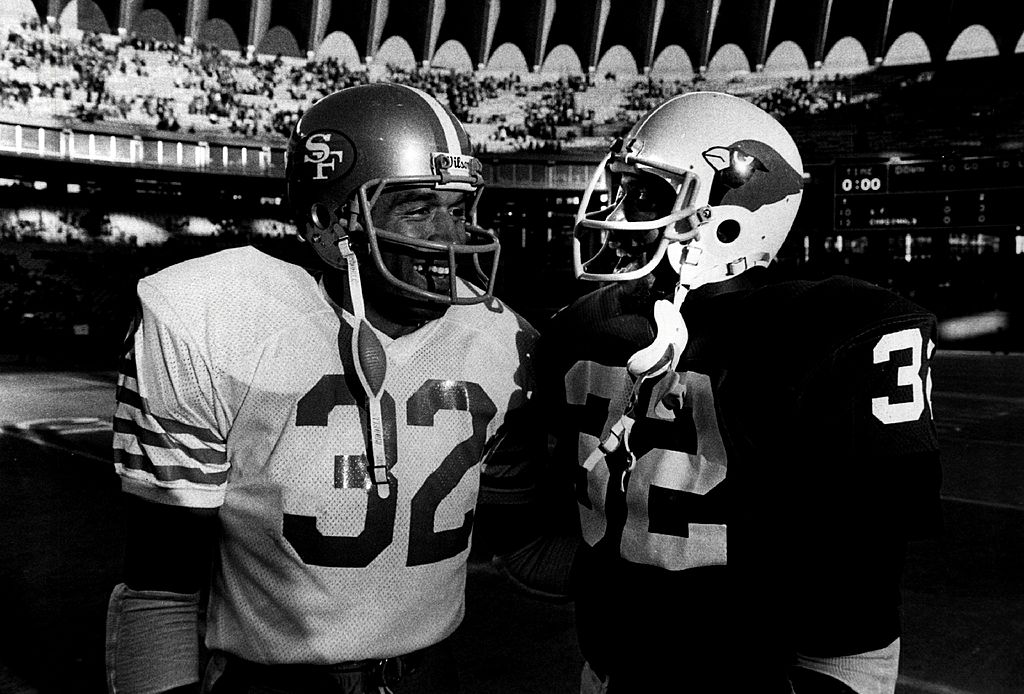 While O.J. Simpson became more famous for something else later on, he was an amazing running back for the Buffalo Bills for nine seasons. Simpson rushed for 11,236 yards in Buffalo and was the first to ever rush for more than 2,000 yards in a season. He was traded to San Francisco in 1978 and rushed for 1,053 yards in two seasons with the 49ers.
Emmitt Smith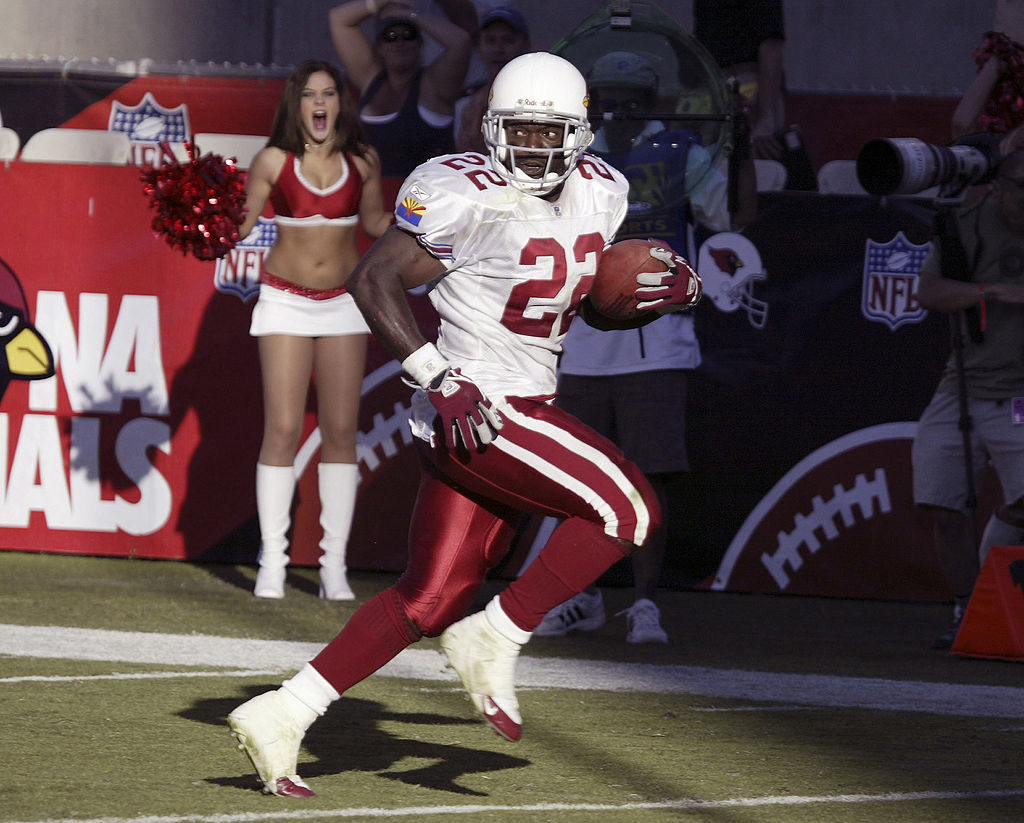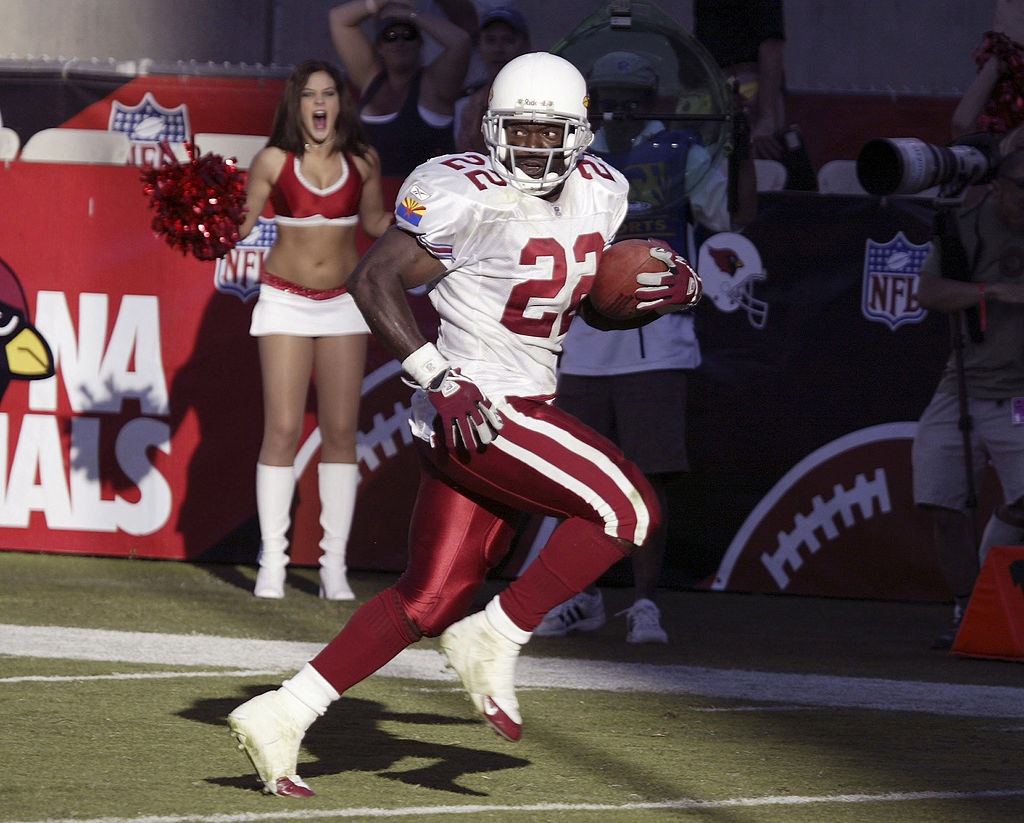 Emmitt Smith became the NFL's all-time leading rusher with the Dallas Cowboys, piling up 17,162 yards in 13 seasons in Big D. He won the rushing title four times and also won three Super Bowls. But a No. 22 jersey with the Arizona Cardinals? Most Dallas fans try to forget that ever happened. Smith rushed for 1,193 yards in two seasons with Arizona. Smith signed a one-day contract for a dollar with the Cowboys in 2005 and promptly retired.
Thurman Thomas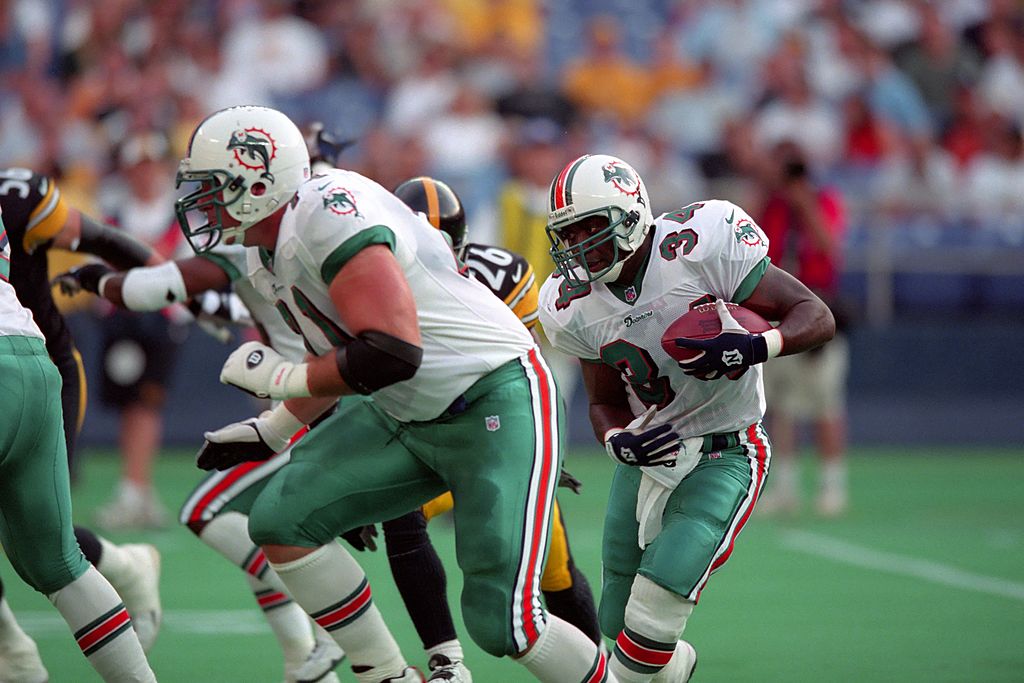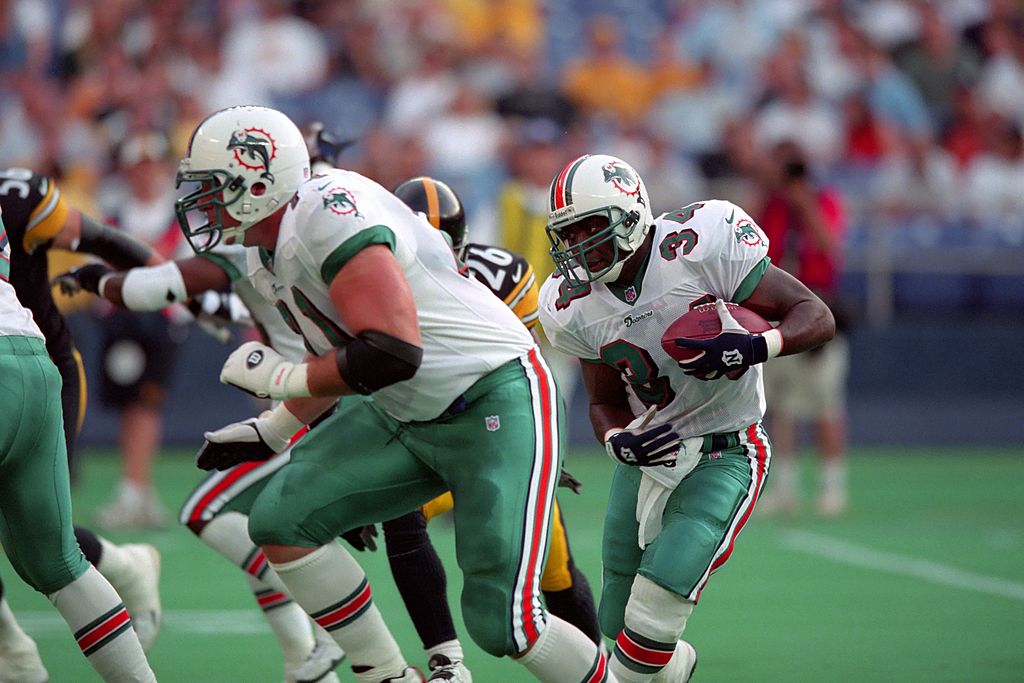 Like O.J. Simpson, Thurman Thomas was a legendary running back for the Buffalo Bills. Thomas ran for 12,074 yards in a dozen seasons with Buffalo and helped the team to four consecutive Super Bowl appearances in the early '90s. When the Bills released him in 2000 to clear cap space, Thomas signed in Miami and played one year with the Dolphins, rushing for 136 yards in nine games.