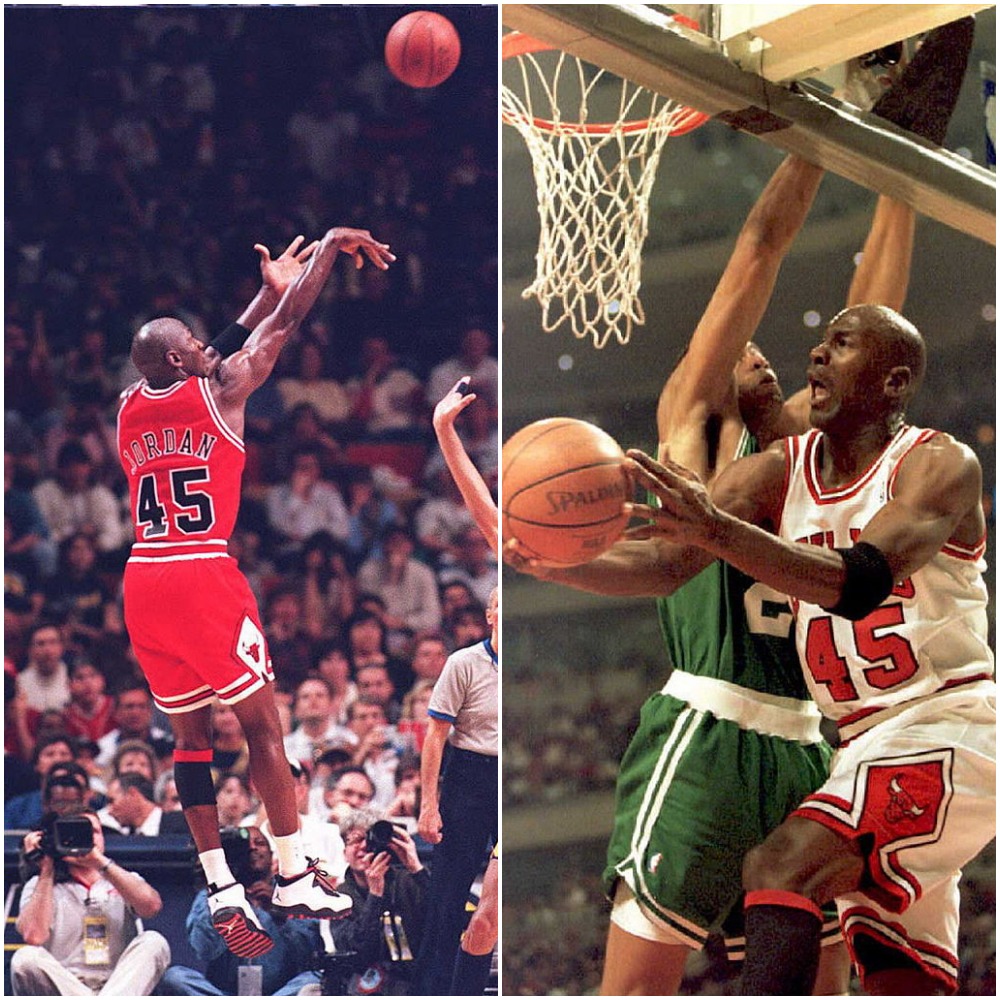 Michael Jordan Returns to NBA—25 Years Later
Michael Jordan shocked the world when he suddenly quit basketball at the prime of his career in 1993. More than a year later, he surprised everyone with his return.
In today's digital age, where athletes regularly make announcements on various social media platforms, the great Michael Jordan was a pioneer in communication 25 years ago when he made a big announcement via fax. It read: "I'm back." 
Those two words jolted the sports world with excitement. After more than a year off, which included pursuing a career in baseball, Jordan was returning to the sport where he had won three consecutive titles with the Bulls. Here's what happened.
Jordan retires first time
Weeks before the start of the 1993-94 season Michael Jordan announced he was leaving the Chicago Bulls after winning three consecutive NBA titles. His announcement shocked the sports world. How could one of the greatest players at the top of his game on the best team simply walk away from the sport at 30?
In his initial press conference, Jordan said he had lost the desire to play the game any longer. It made sense. He had just completed three extended title-winning seasons and served as a member of the 1992 Olympic "Dream Team." Later, Jordan revealed the brutal murder of his father several months earlier also weighed heavily in his decision. Out of the game and out of nowhere, everyone wondered, what next?
Jordan's next turned out to be a switch in sports when he announced in February 1994 that he had signed a minor league baseball contract with the Chicago White Sox organization, owned by Jerry Reinsdorf. Reinsdorf also owned the Bulls. Jordan said his decision was made to pursue the dream of his late father, who had always envisioned his son as an MLB player.
For the next year, Jordan split time between the Double-A Birmingham Barons and Scottsdale Scorpions in the Arizona Fall League. In March 1995, Jordan took his last swing. The experiment was over. He quit baseball because of the ongoing MLB strike and wanted to avoid becoming a potential replacement player.
Michael Jordan returns to NBA
When Jordan announced he was quitting baseball after a year, rumors immediately began swirling about his return to basketball. Speculation went into overdrive when news reports indicated Jordan was back in Chicago actually working out with the Bulls. 
Despite those workouts, Bulls coaches and players had no idea if Jordan planned to return to the game, or at least that's what they told the media.
"I wouldn't be surprised with anything Michael does. He's full of surprises. I really don't know. I don't have a feel and I won't dare ask him. Personally, it's none of my business. If he wants to tell me, he'll tell me," Guard B.J. Armstrong told members of the media.
On March 18, 1995, like Armstrong suggested, Jordan offered up another surprise with that now infamous, two-word fax: "I'm back."
Jordan plays in first game back
The next day—more than a year after his retirement from the game— Michael Jordan returned to action as the Chicago Bulls took on personal rival Reggie Miller and the Indiana Pacers on the road.
The game was nationally televised and watched by an estimated 35 million people. It's still one of the top three most-watched games in NBA history.
In another somewhat surprising move for fans, Jordan donned the No. 45 jersey because his No. 23 had been retired by the Bulls following his retirement. It was the same number he had worn while playing baseball.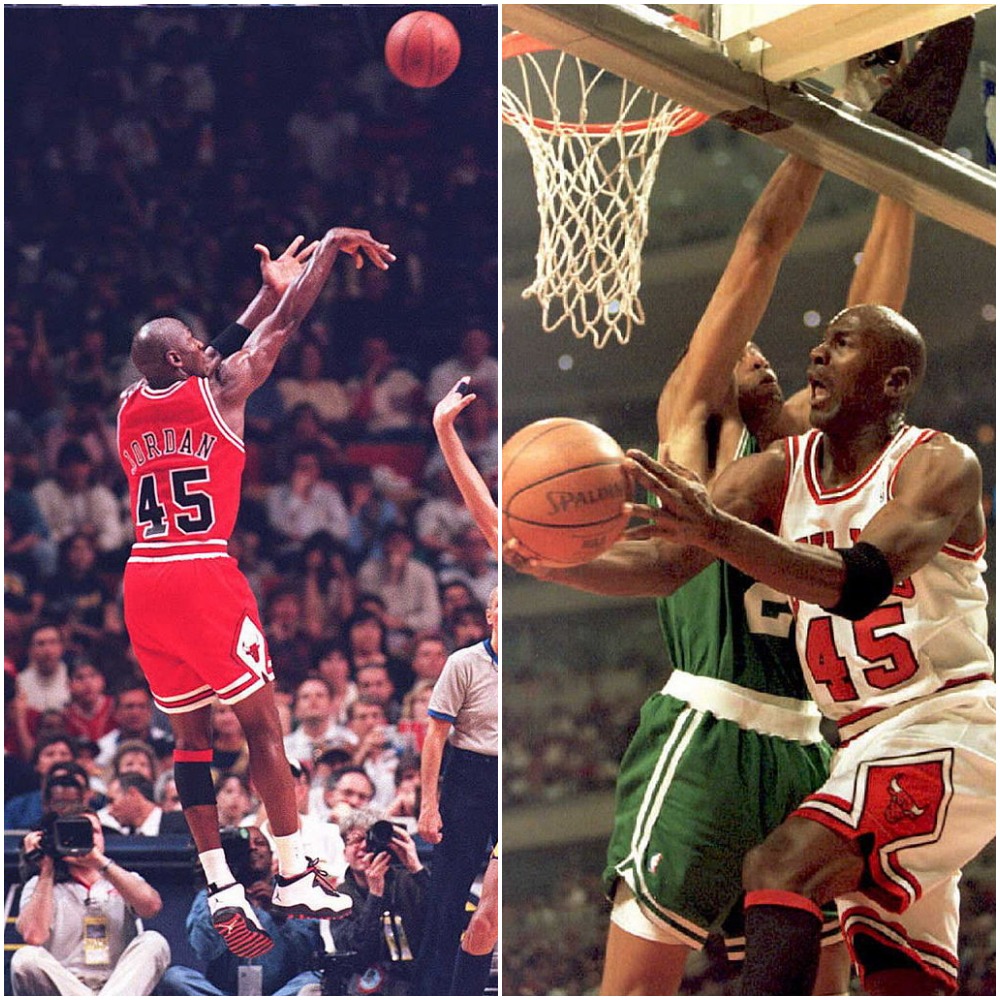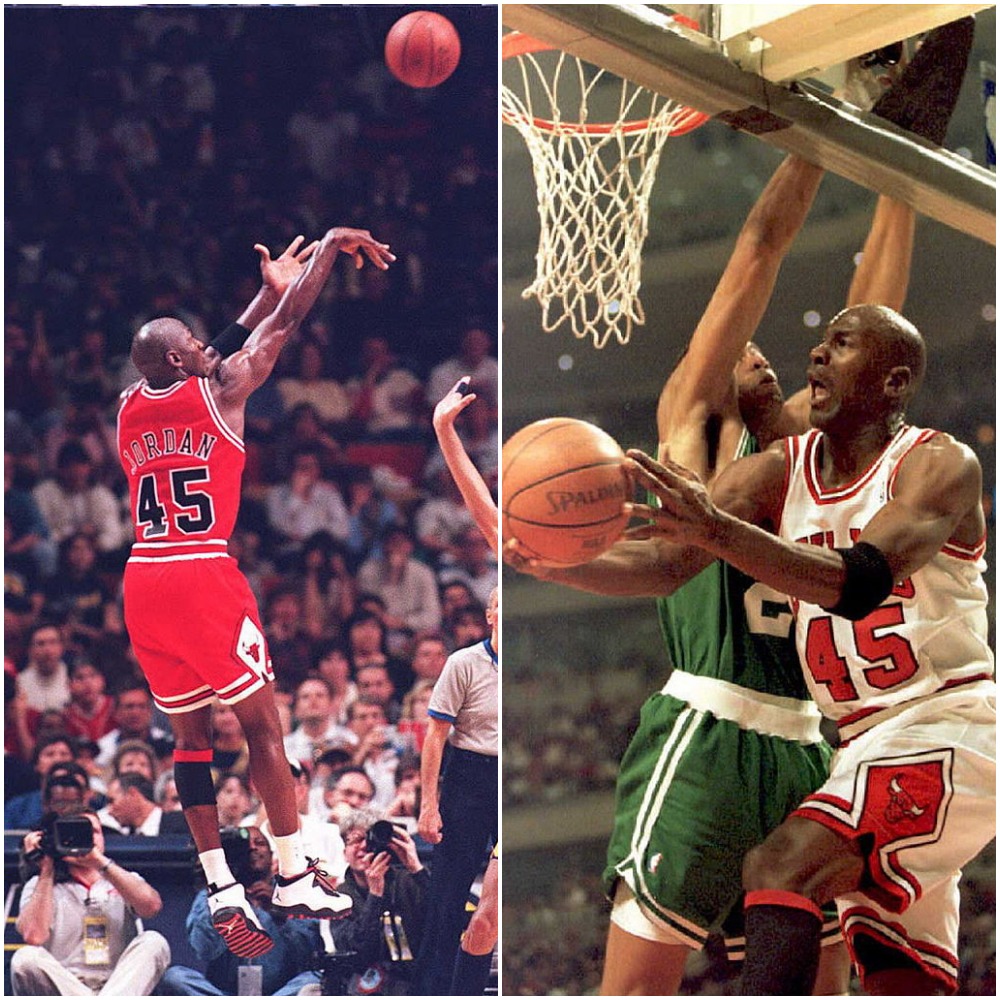 Despite scoring 19 points in his return with six rebounds and six assists in 43 minutes of action, Jordan's shooting wasn't sharp finishing an unimpressive 7 of 28 from the floor. The Bulls lost the game 103-96 in overtime. One thing was clear; he still needed to knock off some rust. 
Four games later, Jordan did just that at Madison Square Garden where he exploded for 55 points against the New York Knicks. Some might have questioned whether the superstar still had it, but the game in New York clearly showed, Jordan was indeed back.
The Bulls, which had hovered around the .500 mark before Jordan's return, wrapped up the season on a 13-4 run and made the playoffs. They lost in the Eastern Conference Semifinals to the Orlando Magic. Jordan averaged 26.9 points per game upon his return
While his return didn't finish the way Jordan, the organization, or Chicago fans had hoped, the finish that season wasn't the end. It was just the beginning of something special.