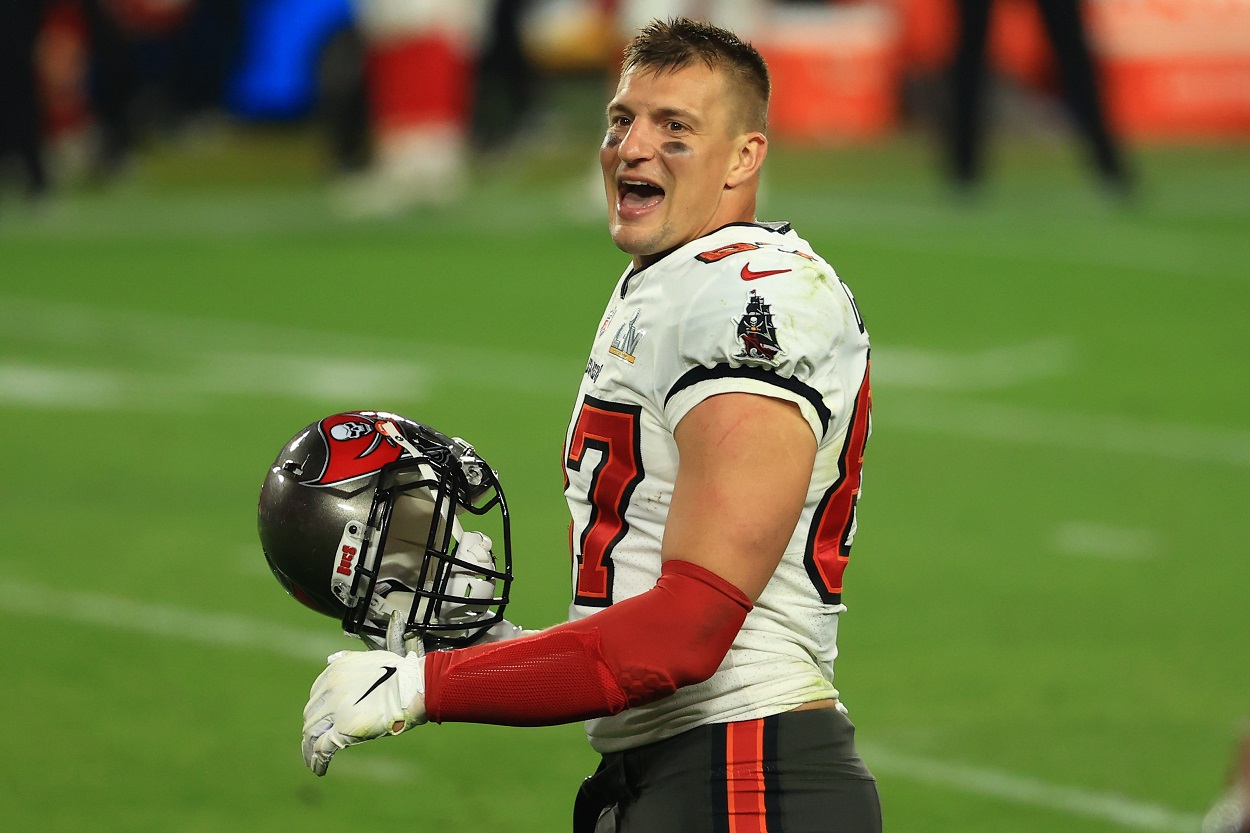 Rob Gronkowski Reportedly Considered Another Super Bowl Contender Before Re-Signing With the Tampa Bay Buccaneers
Rob Gronkowski reportedly considered signing with his hometown Buffalo Bills before deciding to rejoin the Tampa Bay Buccaneers.
While Rob Gronkowski is set to rejoin Tom Brady and the Tampa Bay Buccaneers for a run at a second consecutive Super Bowl title, the five-time Pro Bowl tight end reportedly considered another title contender before inking his new deal: his hometown Buffalo Bills.
Rob Gronkowski had a solid first season with the Tampa Bay Buccaneers
While Rob Gronkowski may not have put up the numbers we're used to seeing, the four-time First-Team All-Pro selection had a solid first season with the Tampa Bay Buccaneers.
After nine seasons and three Super Bowl titles with the New England Patriots, Gronk chose to retire following the 2018 season but ended his one-year hiatus this past season to reunite with Tom Brady in Tampa on a one-year deal. It was thought by some that he might not be a great fit with the Bucs as head coach Bruce Arians' offense isn't exactly suited for tight ends.
However, offensive coordinator Byron Leftwich and Brady worked together to find a role for him and he thrived as a blocker while also making his fair share of catches. His experience and leadership certainly can't be overlooked either.
Gronkowski caught 45 passes for 623 yards and seven touchdowns in the regular season and added an additional eight receptions in the postseason, including two touchdown catches in the Bucs' 31-9 victory over the Kansas City Chiefs in Super Bowl 55.
Gronk recently re-signed with the Bucs on another one-year contract
As the Tampa Bay Buccaneers seem to want as many pieces of their Super Bowl-winning team back in 2021, the team re-signed Rob Gronkowski on Monday to a one-year deal worth up to $10 million. Gronk will receive $8 million in guaranteed money — $4 million in base salary and a $4 million signing bonus — and could earn up to $2 million in incentives.
That number may seem a little high to some but it could have been driven up due to the report that Gronk was considering signing with the Buffalo Bills.
Rob Gronkowski reportedly considered signing with the Buffalo Bills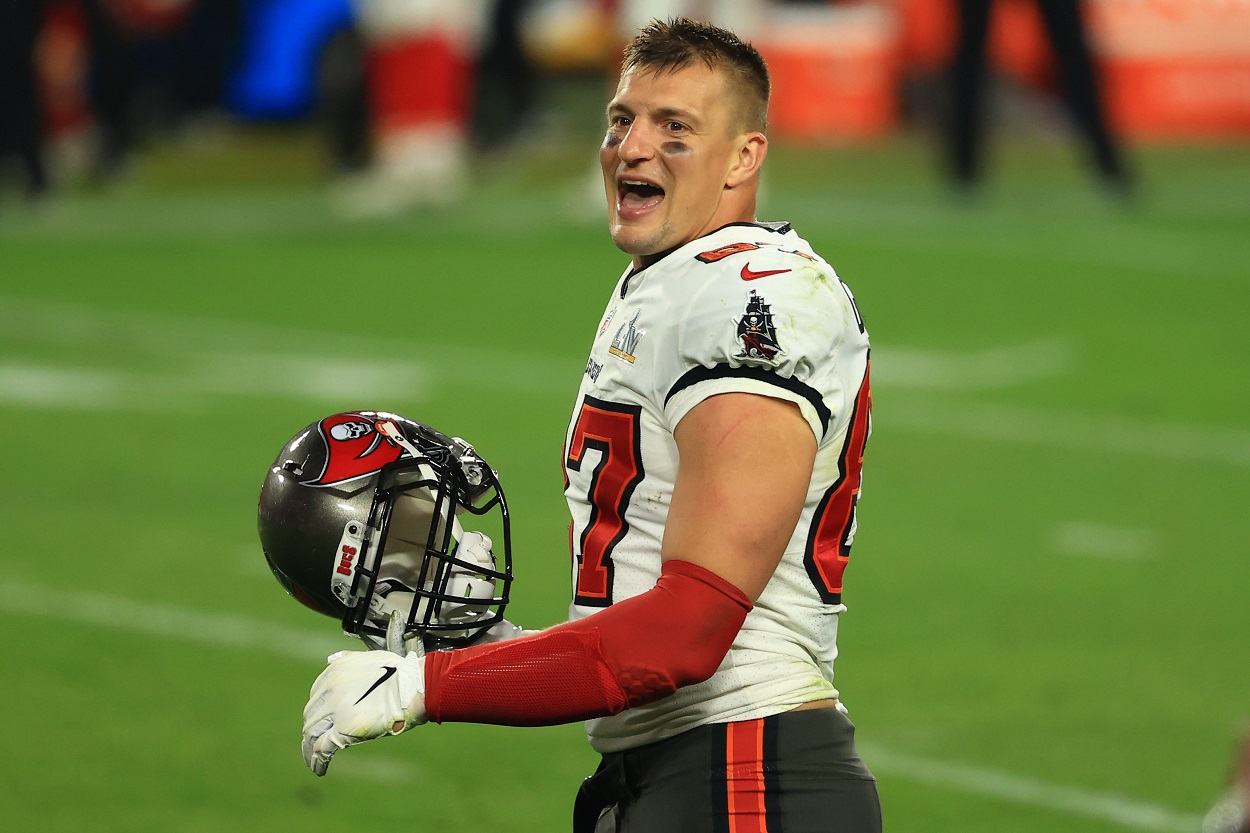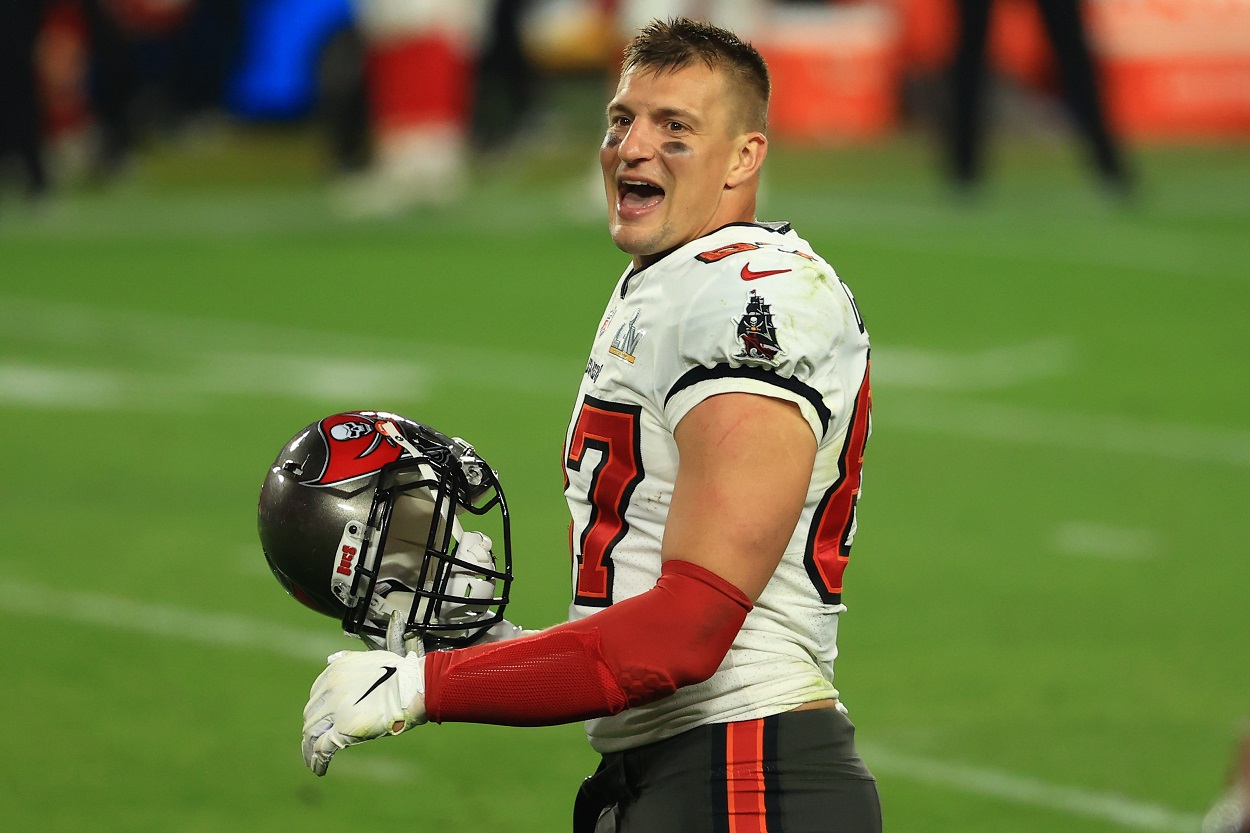 Earlier this week, Rob Gronkowski stated that he'd only be seeking out one-year deals for the remainder of his career, also saying "I wanna dip my toes in" when discussing free agency as he wanted to see "what's out there." Well, he obviously didn't look very long as his new deal with the Tampa Bay Buccaneers was announced a short time later.
However, he did apparently test the waters at least a little bit as NFL Network's Michael Silver reported that Gronk was considering a one-year deal with the Buffalo Bills, a deal that apparently would have paid him about the same amount that he's getting from the Bucs.
The Bills have made no secret of the fact that they're looking to upgrade at the tight end position and bringing in a veteran presence — and a guy that was born just 15 minutes outside of town — for Josh Allen could have done wonders for the young quarterback. But that's obviously not happening now. Maybe next year, Buffalo.
Stats courtesy of Pro Football Reference; Contract info courtesy of Spotrac