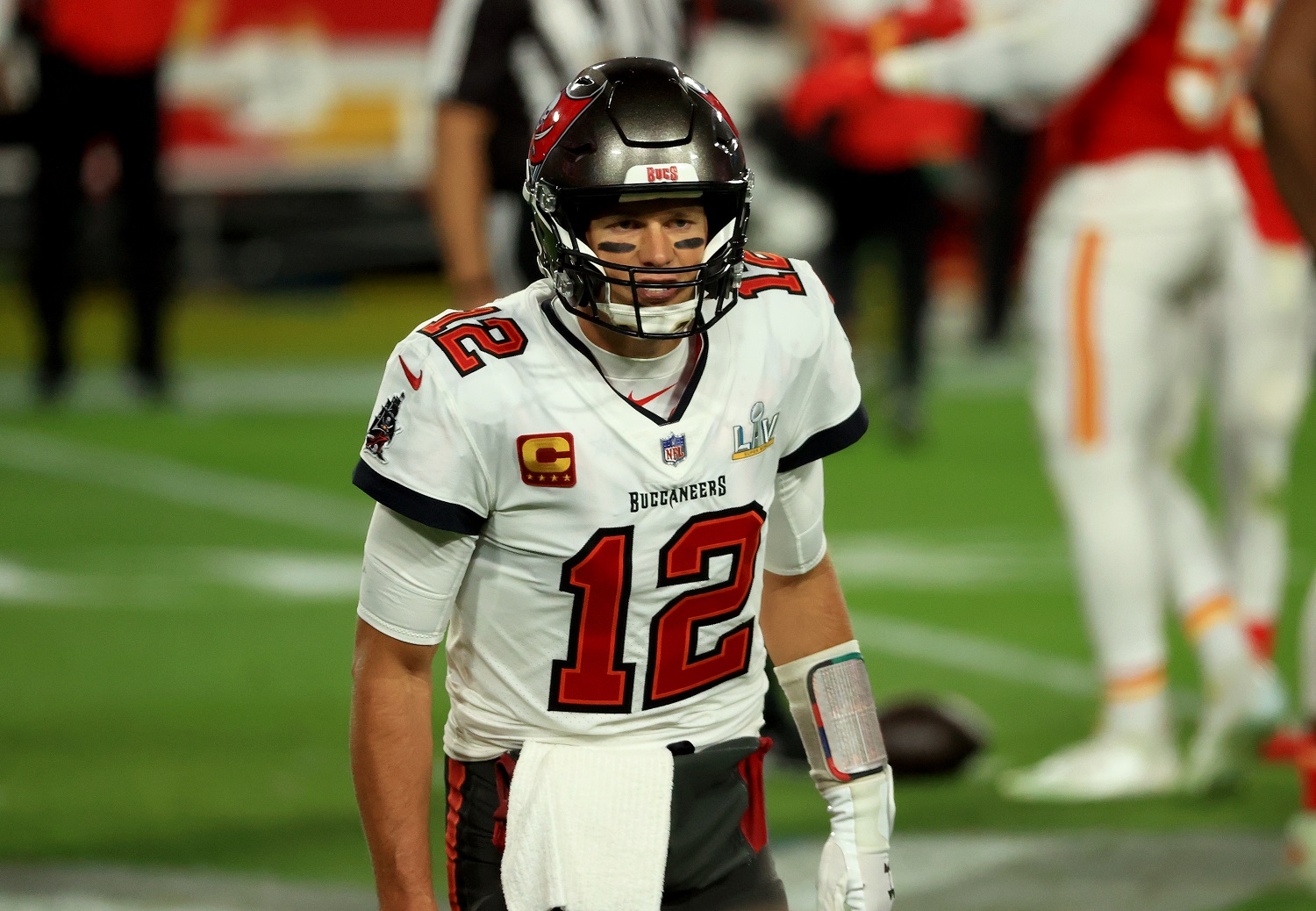 'The Tom Brady Effect' Is Real, and We're Not Just Talking About His 7 Super Bowl Rings
Tom Brady played for a national champion at Michigan and has won seven Super Bowls. However, the veteran quarterback has an indirect connection to a bigger pile of titles in a variety of sports.
Saying that Tom Brady wins is scarcely any different than saying water is wet. In 21 NFL seasons, Brady has won 230 of 299 regular-season starts, 34 playoff games, and – of course – seven Super Bowls.
It's kind of hard to say he wins everywhere he goes since his pro career has consisted of 20 seasons with the New England Patriots and one with the Tampa Bay Buccaneers. However, it literally is true that assorted teams in a variety of major sports win titles at a prolific pace wherever Brady happens to be living.
The Tampa Bay Buccaneers experienced 'The Tom Brady Effect'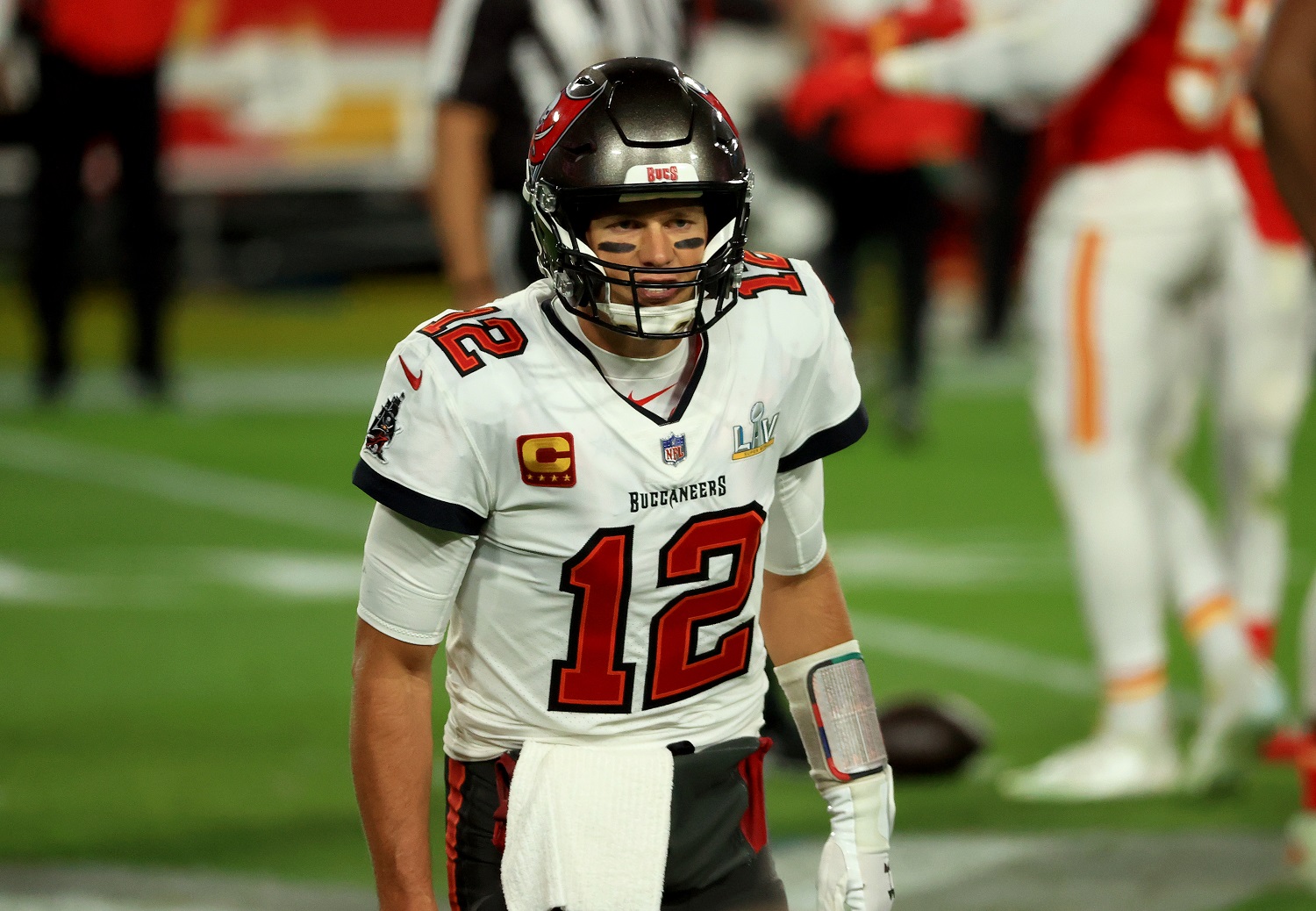 Hall of Fame linebacker Derrick Brooks, who played his entire career with the Buccaneers, won a Super Bowl over the Oakland Raiders after the 2002 season, giving him insight into what a winning culture feels like.
Brad Johnson was no Tom Brady that year, but he got the job done. The run to Super Bowl 55 this past February, however, was a different vibe, according to Brooks, who is in both the college and pro halls of fame.
"The Tom Brady effect that has gone over this area," he said shortly after the Super Bowl victory over the Kansas City Chiefs. "Just the confidence that he brought to this team. … I saw it happen and transform all season long. You saw players start to take themselves to that other level of accountability that was required to have a championship attitude. You saw that happen, and I think you saw it happen because you had someone in that locker room who had all the collateral to command that."
The other 'Tom Brady Effect' people are talking about
Brady is up to seven Super Bowl rings (and counting) since arriving in the NFL in 2000 as a member of the Patriots. That's a record for one player, and it's a mark likely to stand for decades because of the effect of salary caps and free agency on NFL teams that might otherwise evolve into dynasties.
However, Brady's connection to championships goes beyond his own accomplishments and beyond football. SB Nation tracked where Brady has lived and worked over the years and found an uncanny connection between him and winning teams.
Obviously, Brady has contributed absolutely nothing to Stanley Cup, World Series, and NBA championships, but he has that knack for being in the neighborhood while there's winning taking place. In fact, the website found 25 such instances, including 12 connected to his time with the Patriots.
The New England breakdown includes the six titles the Brady won as the Patriots' quarterback, four Boston Red Sox championships, and one apiece by the Bruins and the Celtics. (By the way, the SB Nation breakdown erroneously credits the Patriots with a Super Bowl title after the 2007 season.)
The rest of the list is impressive
Brady's connection to champions began with his boyhood in California. He grew up in San Mateo, not far outside the Bay area. The San Francisco 49ers drafted Joe Montana, who would be the centerpiece of four of the 49ers' five Super Bowl victories, two years after Brady's birth in 1977. The Oakland Raiders also won a Super Bowl, and the Oakland A's captured a World Series championship before Brady departed for college.
The University of Michigan won a national championship in football with Brady there (Brian Griese was the QB), and the Detroit Red Wings earned two Stanley Cups. The New England era was next, and Brady has been in Tampa Bay long enough to see the Lightning's back-to-back NHL championships.
Again, only seven of the Super Bowls plus the Wolverines' title involved Brady. Still, it is impressive how the other championships fell into place with him around.
All stats courtesy of Pro Football Reference.
Like Sportscasting on Facebook. Follow us on Twitter @sportscasting19.