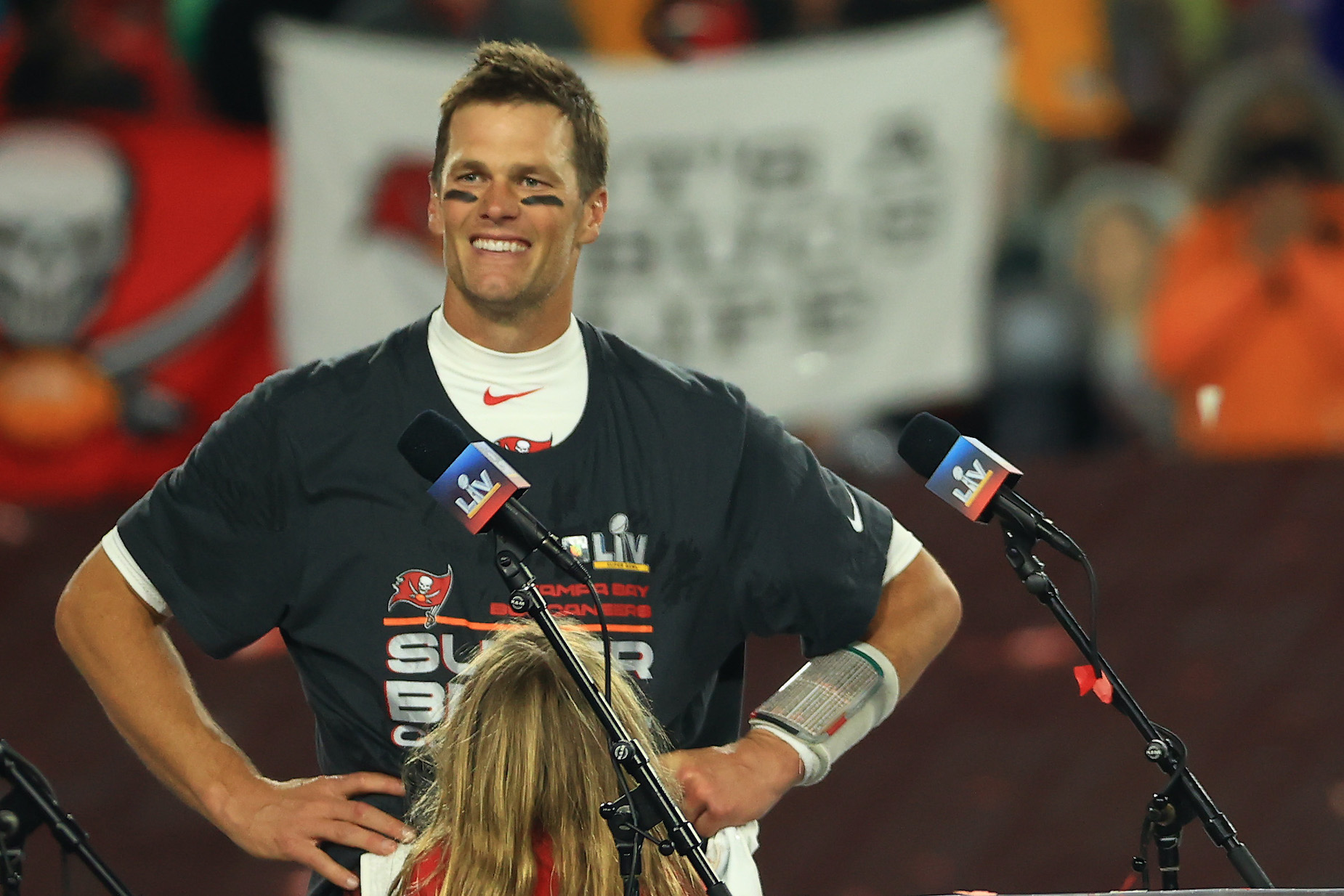 Tom Brady Just Gave Tampa Bay Buccaneers Fans a Promising Update Ahead of the 2021 NFL Season
While the 2021 NFL campaign is still months away, Tampa Bay Buccaneers quarterback Tom Brady provided an update on the health of his knee.
While Tom Brady has proven to be a fearless competitor and a legendary winner during his time in the NFL, he's still a human being. That reality means that the veteran quarterback still has to deal with bumps, bruises, and other injuries. Starting the 2021 Tampa Bay Buccaneers season on time, however, shouldn't be a problem.
After leading the Buccaneers to a Super Bowl title, Tom Brady went under the knife to address a nagging knee injury. In his latest update, though, TB12 said that he's feeling pretty good and could be ready for the start of minicamp.
Tom Brady lived up to the hype during his first season in Tampa Bay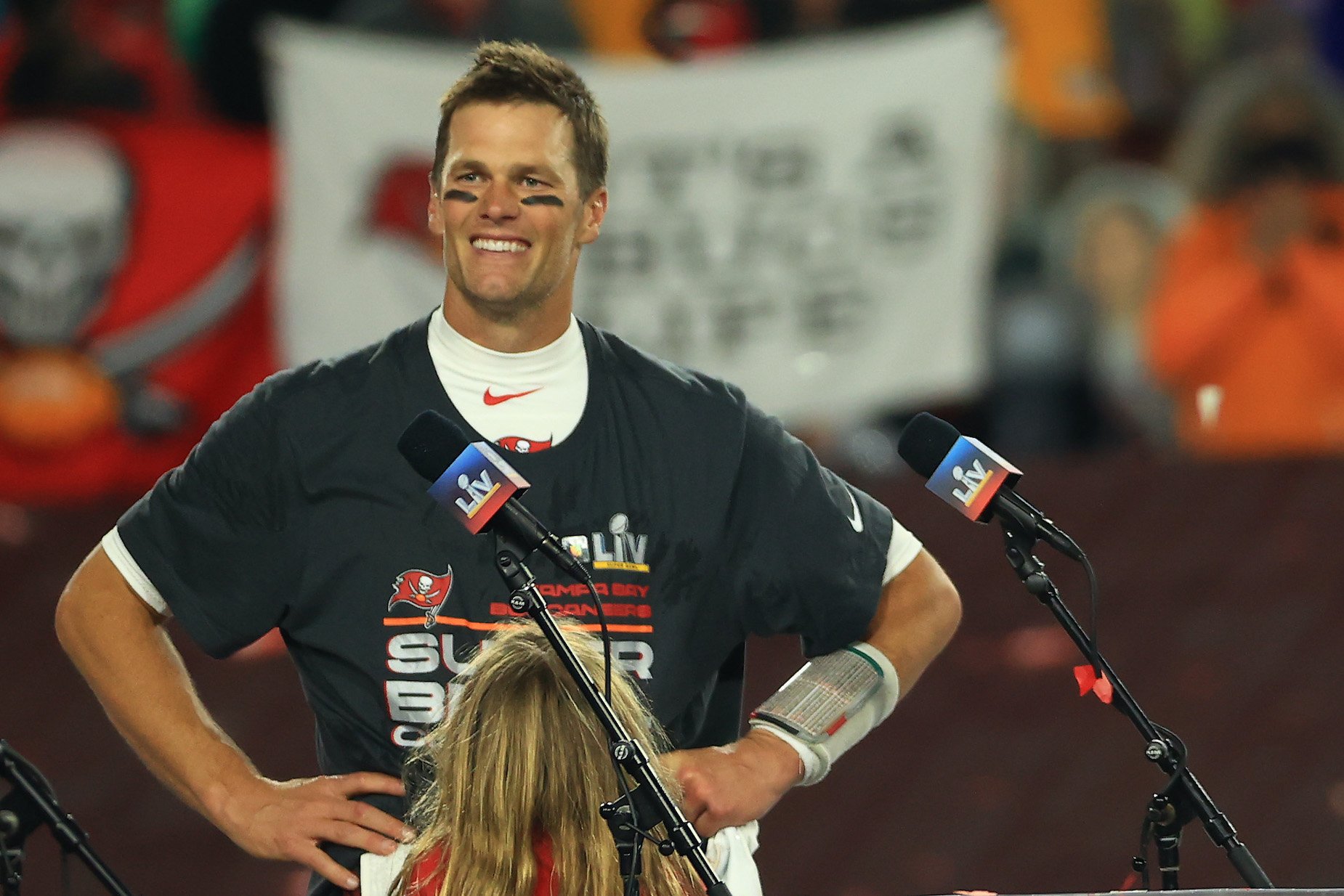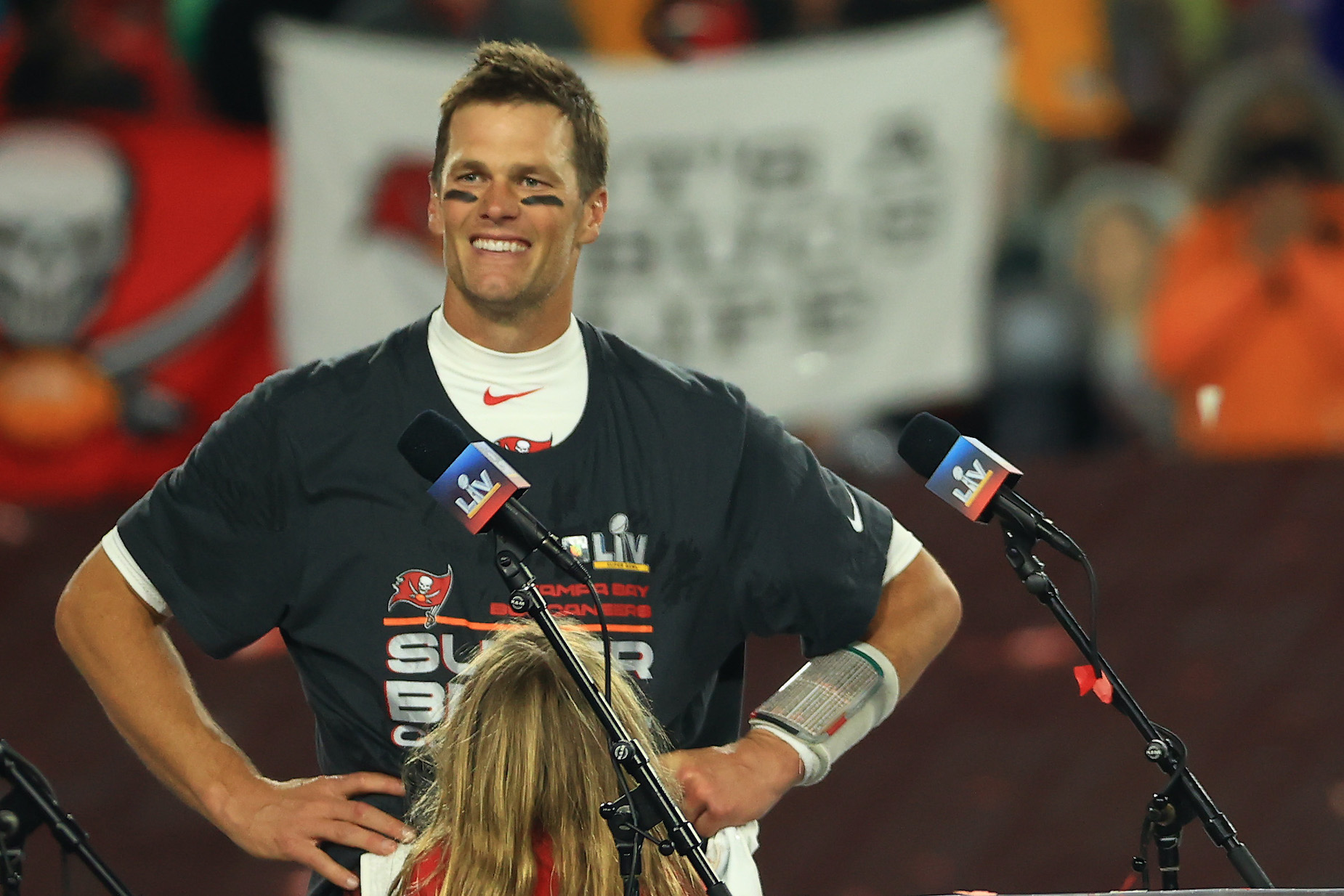 While it might seem like ancient history now, the NFL changed forever in March 2020. That was when, after spending his entire career in New England, Tom Brady hit free agency and joined the Tampa Bay Buccaneers.
At first, some questioned the move. Although Brady had an impeccable resume, he had found all of his success working with Bill Belichick. Could he survive in a different offensive system, let alone one based more on risky throws and aggressive decision-making?
Although there were some bumps in the road—while a championship run left a gloss on the 2020 campaign, there was a time when the Buccaneers sat at 7-5—everything eventually came together. Even though the defense did plenty of heavy lifting and the Kansas City Chiefs imploded, Tom Brady still helped the Buccaneers lift the Lombardi Trophy.
That victory, however, didn't come without a physical price. After celebrating his seventh championship, the quarterback underwent knee surgery.
Tom Brady provides a positive update about the health of his knee
When Tom Brady underwent knee surgery earlier this offseason, there were conflicting reports about the severity of the issue. While the Tampa Bay Buccaneers suggested that the procedure was a minor clean-up, other sources hinted that things were worse than the team was letting on. As of now, though, it seems like the Bucs don't have anything to worry about.
As reported by ESPN's Jenna Laine, Brady appeared at Bruce Arians' Family Foundation gala and provided an update on his health.
"I feel pretty good, and I push myself pretty hard," Brady said. "I feel pretty good. I don't know if I could go this week, but we'll see how things play out. It's a long time between now and the beginning of the season, and just be smart about all these different things that we have to do and fulfill; but we all take a lot of pride in being ready to go, and I'm sure we will be."
The veteran quarterback also said that he hoped to be ready for June minicamps (assuming they still take place) and noted that he felt "a lot better" than he did earlier in the offseason.
The Tampa Bay Buccaneers are certainly in a good place ahead of the 2021 NFL season
Winning one championship is already tough; claiming back-to-back titles is even harder. The Tampa Bay Buccaneers, however, are certainly in good shape to make another run at the Lombardi Trophy.
While Brady will draw most of the headlines, the Buccaneers still have plenty of talent on both sides of the ball. Even if Antonio Brown doesn't return, Tampa's receiving corps features the likes of Chris Godwin and Mike Evans; the defense, as we saw down the stretch, is no slouch, either.
Despite bringing all of his starters back, Bruce Arians has also promised a tough training camp with nothing guaranteed based on last year's success. While that's mostly talk—Mike Evans, for example, is going to be a key part of the Bucs' offense no matter what—both the head coach and Brady will be doing their best to prevent a Super Bowl hangover.
Will that be enough to guarantee another Super Bowl title? No, because anything can happen on any given Sunday. At the same time, though, we've all seen what happens when you bet against Tom Brady.