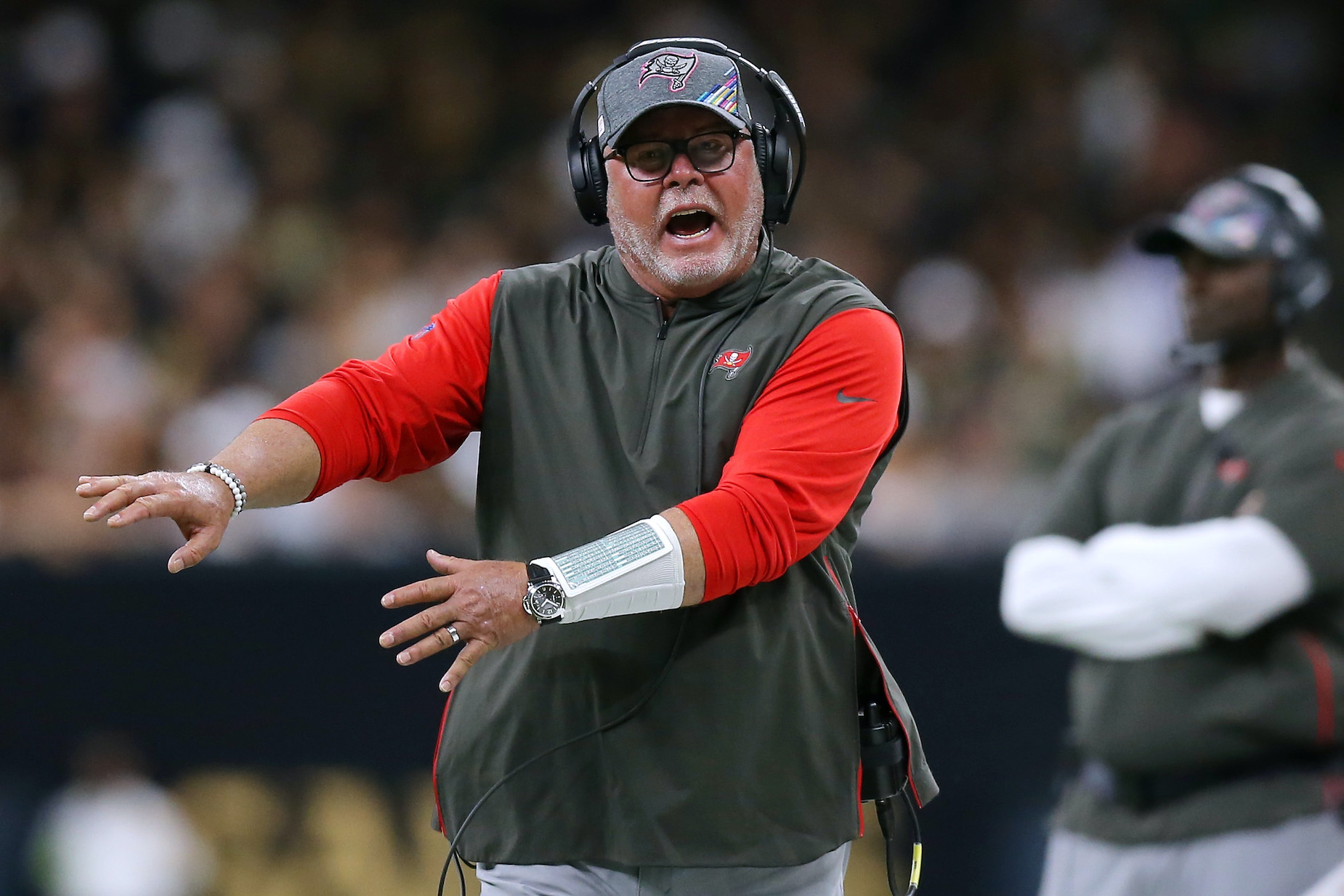 Bruce Arians Put the Entire Tampa Bay Buccaneers Roster on Notice Ahead of the 2021 NFL Season: 'This Team Hasn't Done Sh*t'
While the Tampa Bay Buccaneers are only a few months removed from a Super Bowl title, Bruce Arians is ready to get back to work.
Regardless of their favorite sport, just about every fan is familiar with the concept of a championship hangover. On a human level, the concept is simple: Once you've reached the top of the mountain, it's natural to relax a little bit and know you've already proved yourself. Bruce Arians, however, won't let his Tampa Bay Buccaneers fall into that trap.
While the 2021 NFL season is still several months away, Arians has already put his team on notice. When training camp begins, no one on the Buccaneers roster can afford to be slacking.
The Tampa Bay Buccaneers' offseason moves paid off in 2020
As a head coach, Bruce Arians believes in taking risks and pushing the envelope. Ahead of the 2020 NFL campaign, the Tampa Bay Buccaneers organization took that position to heart, and, at the end of the season, it paid off.
Flashing all the way back to 2019, the Buccaneers looked like a talented, if inconsistent, team. Quarterback Jameis Winston perfectly encapsulated that duality; he completed 33 touchdown passes but also threw 30 interceptions. Something had to change.
Ahead of the 2020 campaign, the Buccaneers made that change and replaced Winston with Tom Brady. Rob Gronkowski then came out of retirement to join his old friend in Florida. Leonard Fournette and Antonio Brown also joined the mix, providing Tampa Bay with a potent offensive arsenal.
While the team experienced some growing pains along the way, those acquisitions paid off. The Buccaneers reached the Super Bowl and cruised to victory over the Kansas City Chiefs.
Bruce Arians has no time for complacency in 2021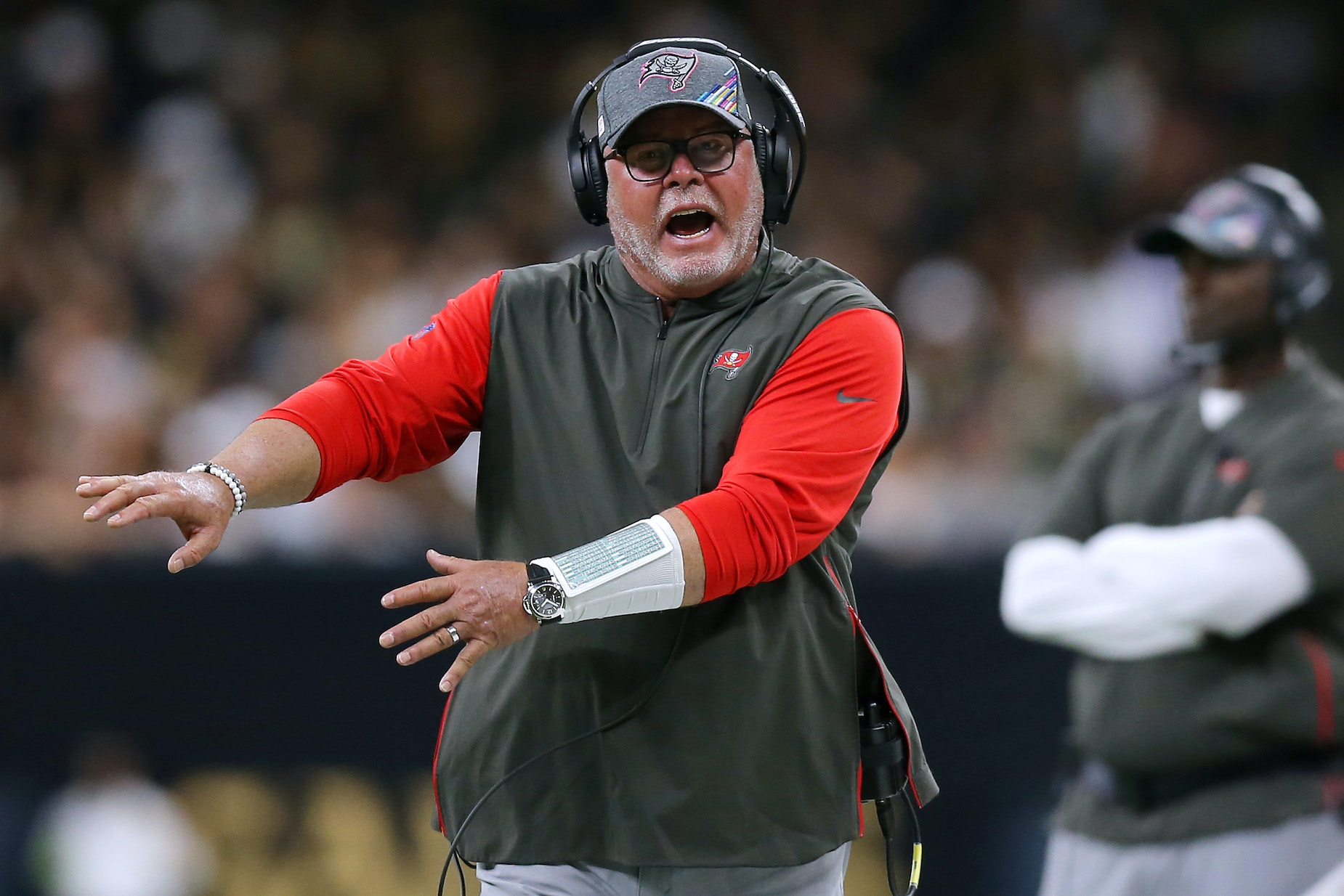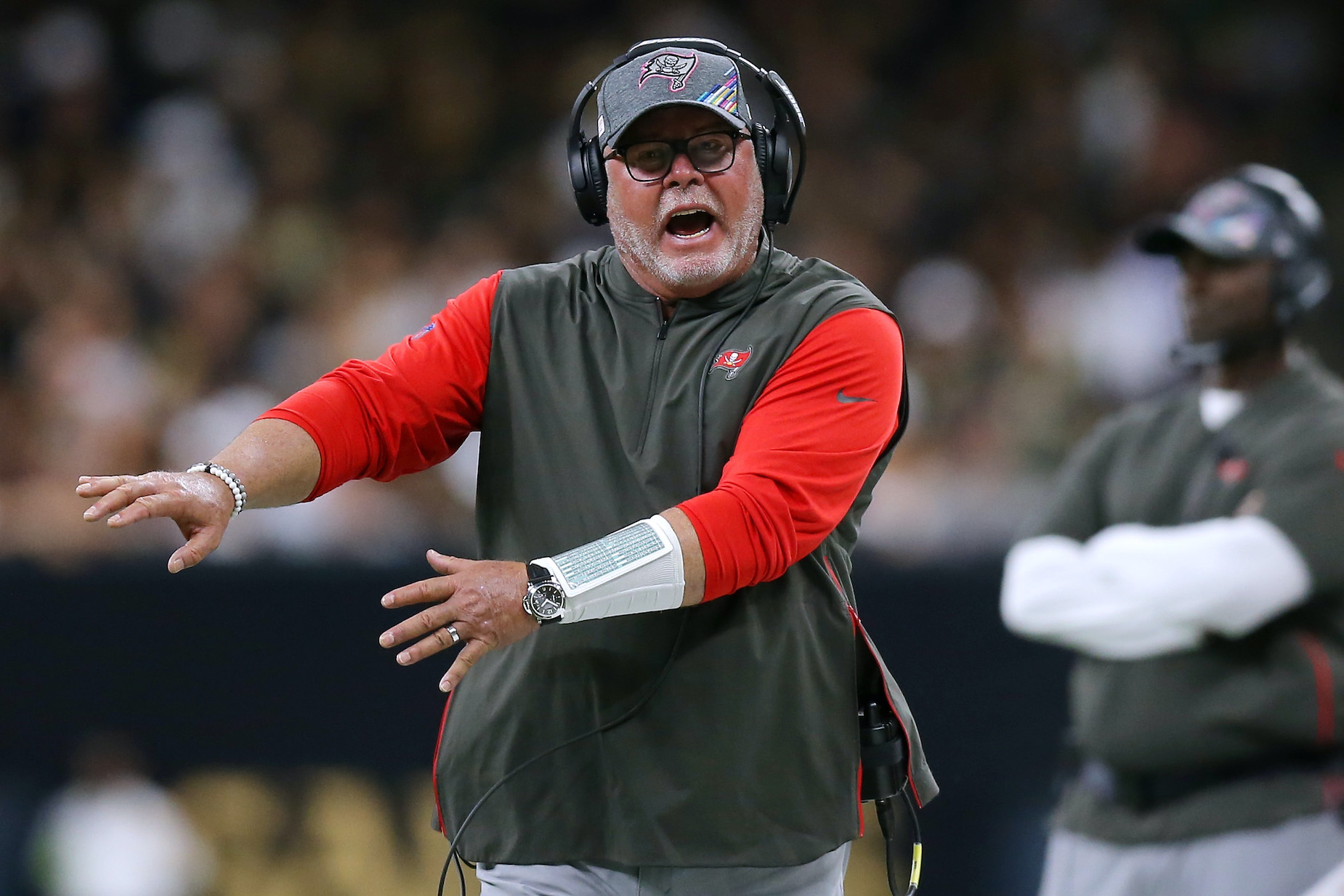 Heading into the 2021 season, the Tampa Bay Buccaneers are in a pretty good spot. Not only are they the defending Super Bowl champions, but virtually their entire roster is also returning to make another run at the title. Head coach Bruce Arians, however, isn't prepared for anyone to rest on their laurels.
After Leonard Fournette re-signed for another season in Tampa, Arians warned that the running back wasn't guaranteed a starting role. "That will all be defined through practice and OTAs and training camp and preseason," the coach explained, according to ESPN's Jenna Laine. While that stance makes sense in a vacuum—the Bucs also have Ronald Jones III on the roster—the veteran coach took things a step further.
There are no starters. This is a new football team. I made that message clear when they left, that team won the Super Bowl. This team hasn't done sh*t. All those things will be defined in practice.

Bruce Arians
Bruce Arians probably isn't being literal, but he's consistent in his messaging
It goes without saying that Bruce Arians isn't being 100% literal; barring an unforeseen injury, for example, there's no way that Tom Brady won't be the Tampa Bay Buccaneers' starting quarterback in 2021. The head coach, however, is being remarkably consistent.
During the 2019 offseason, Arians promised that his team would have an old-school training camp. Now that his squad has lifted the Lombardi Trophy, he's prepared to take it even further in 2021.
"When our guys come back, that's my job," Arians explained on the Loose Cannons podcast earlier this offseason. I'm gonna beat the sh*t out of them. We're going back to basics, and we're going to have one hell of a training camp and know what our foundation is."
It's also worth noting that with Brady on the roster, Arians probably won't need to do too much on his own. The quarterback is famous for his high standards and has no trouble calling out those who he feels are slacking off.
Winning one Super Bowl is already a difficult task; claiming a second straight championship is even harder. If nothing else, though, we know the Buccaneers won't fall short in their title defense due to a lack of effort.