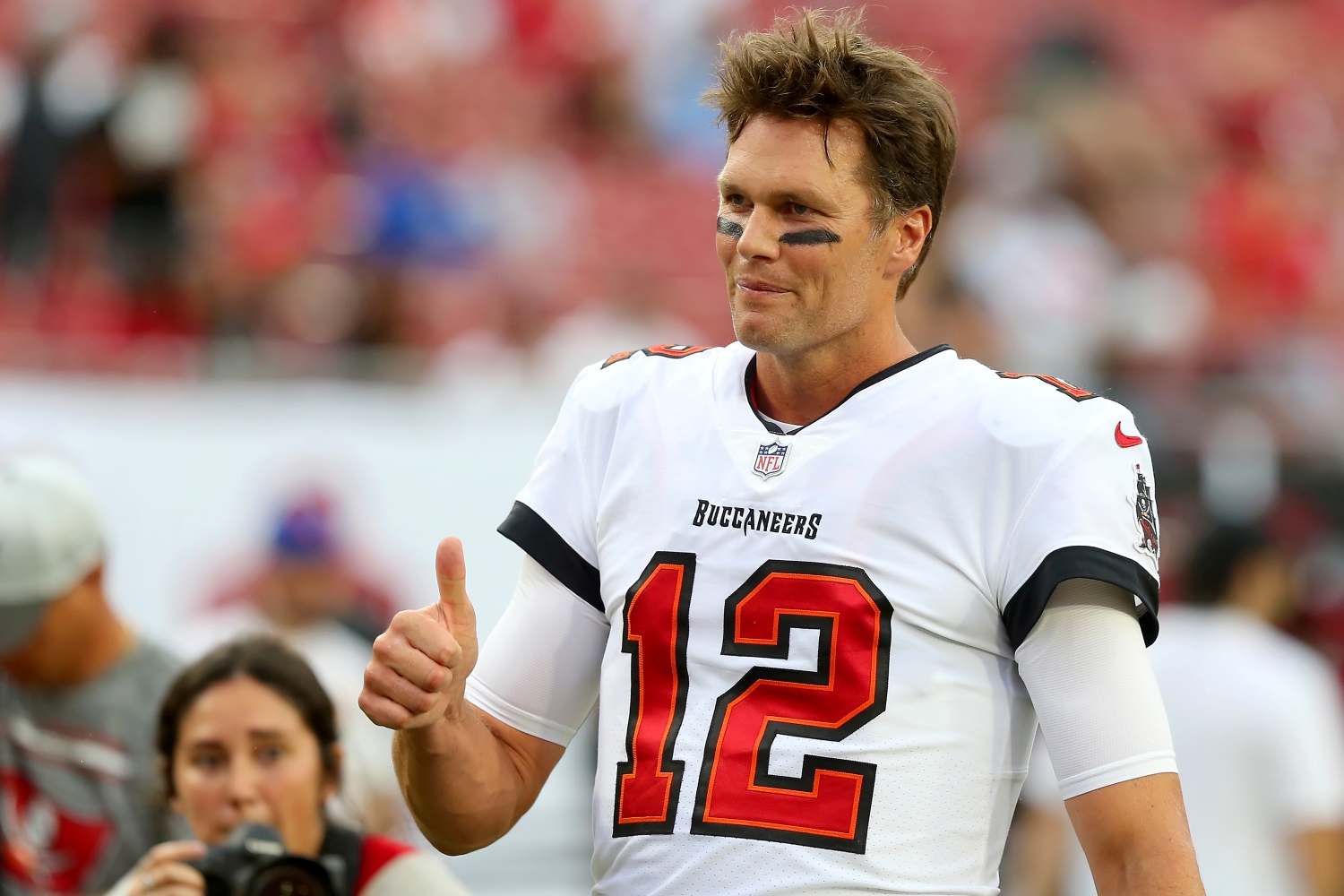 Tom Brady Hilariously Threatens to Put Father in Nursing Home 'Against His Will' if He Doesn't Learn an Important Lesson
Think Tom Brady cares about how he's perceived by the public? After his father made some eyebrow-raising comments to the media, the legendary quarterback issued a playful warning about speaking up.
As someone who shies away from saying what's truly on his mind, Tom Brady sure has a much different approach to talking about his feelings than his father. After all, Tom Brady Sr. showed no hesitation about sharing his thoughts on his son's career and departure from the New England Patriots during a recent interview.
However, don't be surprised if he stays silent moving forward. And even if the younger Brady meant no harm by his sarcastic threat, that doesn't take away from the fact that his dad already raised the stakes for Sunday's showdown between the greatest quarterback of all time and his old boss.
Tom Brady Sr. shared his thoughts on his son's departure from the Patriots in a recent interview
With his son set to return to Foxborough in a Tampa Bay Buccaneers uniform, Tom Brady Sr. appeared on Tom Curran's Patriots Talk Podcast, and boy did he have a lot to say about the way things unfolded in New England.
"Damn right," he said in response to a question about feeling vindicated. "[Bill] Belichick wanted him out the door, and last year he threw 56 touchdowns. I think that's a pretty good year."
While Brady Sr. was slightly off with his touchdown total (his son accounted for 50 in 2020), there's no doubt the move to Tampa paid off for the GOAT.
"And frankly, it may well have been perfect for Belichick to move on from him," Brady's father said. "On the other hand, I think the Tampa Bay Bucs are pretty happy that the decision was made in Foxborough that they didn't want to afford him or didn't want to keep him when his last contract came up."
Naturally, his honest remarks raised eyebrows and led to speculation about Brady's level of influence on his father's interactions with the media.
Tom Brady issues a hilarious warning to his father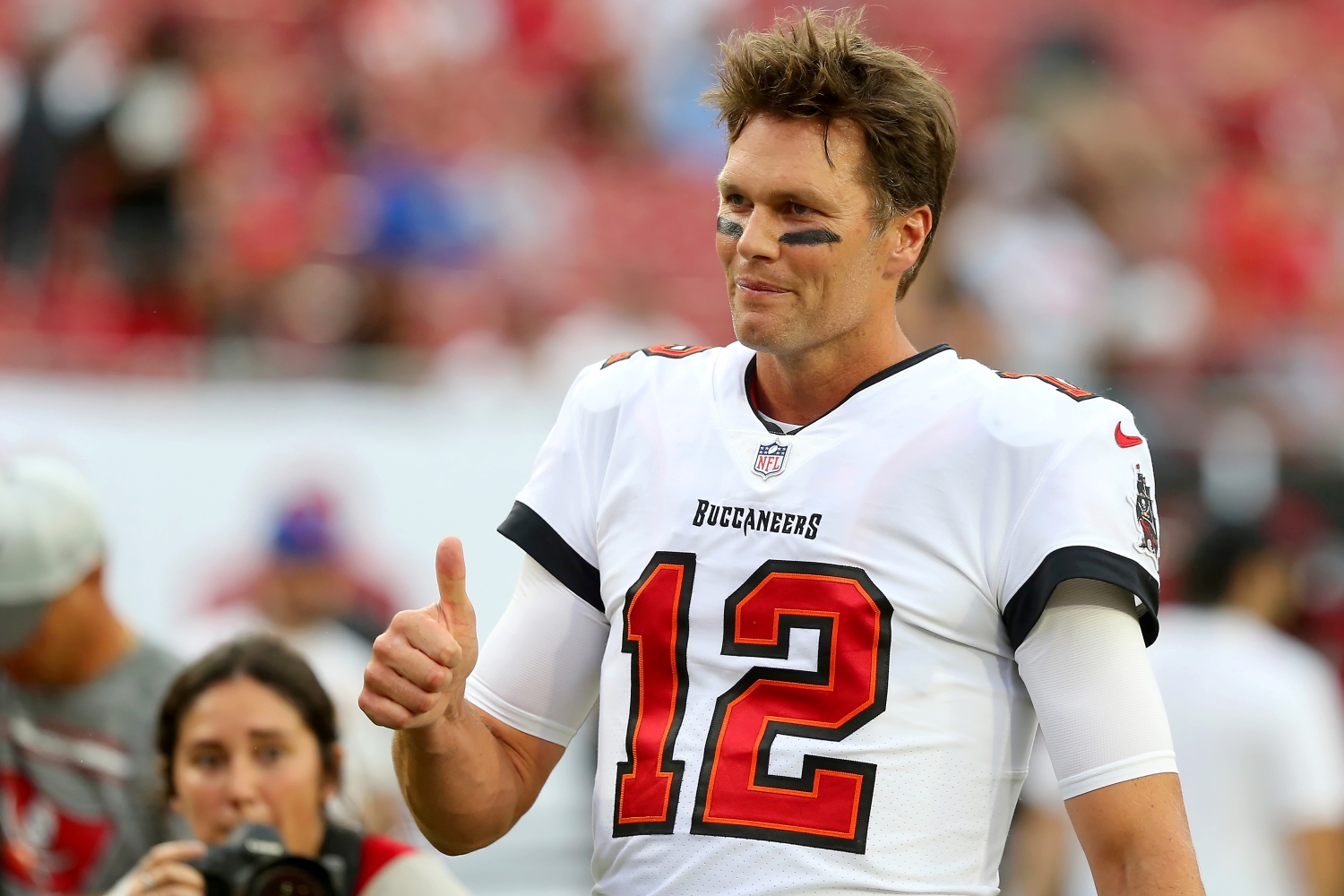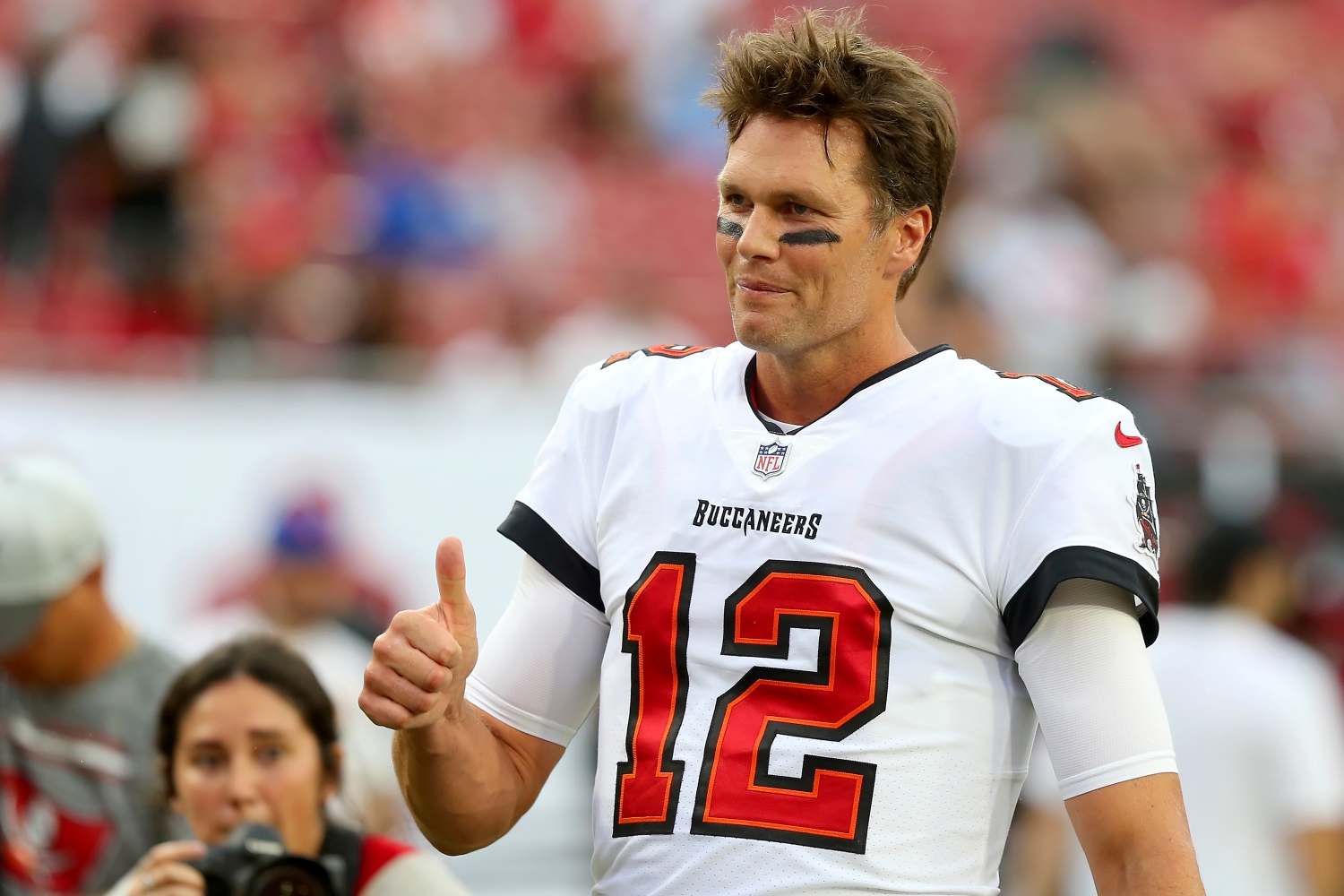 Think TB12 cares about his reputation? After hearing his dad make some controversial comments to Curran last week, the future Hall of Famer issued a threat in an effort to keep things a little quieter moving forward. And while he did so in jest, it's certainly possible he sent a veiled warning to his father.
"I've actually prepared a statement that I wanted to say, and it's really all that I have to say on the subject," Brady said jokingly to Jim Gray on their Let's Go! podcast. "Comments made by Thomas Edward Brady, a 77-year-old insurance company CEO who should know better at this point in his life, doesn't necessarily reflect the views or positions held by his son, Thomas Edward Patrick Brady Jr., so furthermore should Tom Sr. continue to speak out on behalf of his son without the express written consent, Tom Jr. reserves the right to eventually put him in a home against his will. That's all I have to say."
The 44-year-old NFL star obviously meant no harm with his words. Still, it's interesting that Brady resorted to such sarcastic measures to address his dad's attention-capturing interview. If anyone understands the concept of bulletin board material, it's definitely the guy who spent two decades working for Bill Belichick.
So, even if Brady caused a few laughs with his sarcastic threat, he may not be so chipper about his father's decision to air his feelings in such a public fashion.
Can Bill Belichick and the Patriots spoil the Brady family's return to Foxborough?
All the discussion about Brady's exit from Foxborough makes Sunday's matchup even more intriguing. There are so many storylines to follow, including the return of beloved tight end Rob Gronkowski. Ultimately, though, the only thing that matters to the two most prominent figures involved in the game is the final tally on the scoreboard.
Unfortunately for Belichick, his chances of beating Brady look perilously thin.
The Patriots haven't looked strong on either side of the ball through the first three weeks of the season. Rookie quarterback Mac Jones has faced a ton of pressure playing behind an offensive line that was expected to be one of the best in the league. Tight ends Jonnu Smith and Hunter Henry have delivered underwhelming results after signing big-money deals in free agency, and the running game remains a work in progress.
Meanwhile, a defense that received an infusion of talent along the front seven has not dominated the line of scrimmage as expected. Plus, Stephon Gilmore's absence has exposed New England's lack of depth at cornerback.
Even though the Buccaneers have their own problems on defense, their offense looks capable of scoring plenty of points against a unit coached by Jerod Mayo and Steve Belichick.
And given everything that's transpired between he and Bill Belichick, does anyone really doubt Tom Brady won't find a way to earn his first road victory in Gillette Stadium?
Like Sportscasting on Facebook. Follow us on Twitter @sportscasting19.