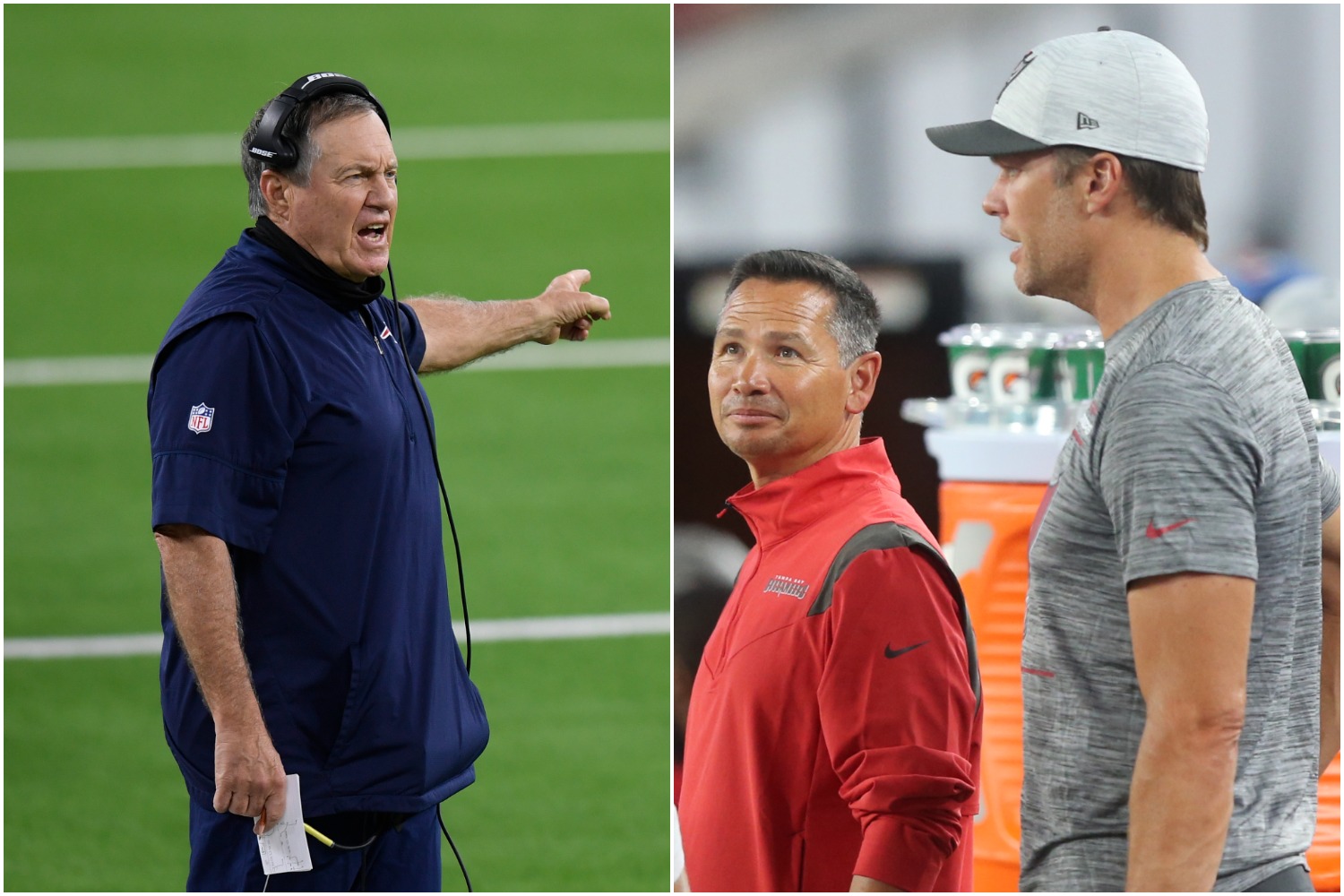 Tom Brady's Trusted Confidant Throws Bill Belichick Under the Bus Over TB12's Exit From Foxborough
Alex Guerrero threw Patriots head coach Bill Belichick under the bus by blaming him for not evolving over the years as Tom Brady established a reputation as the greatest quarterback of all time.
Few people know Tom Brady as well as Alex Guerrero. After all, he's spent almost two decades helping the legendary quarterback prepare his body for the rigors of playing in the NFL. And thanks to his close association with Brady and a number of prominent New England Patriots players, Guerrero became a well-known figure around Foxborough.
Of course, not everyone felt so chipper about the ever-looming presence of TB12's business partner.
Although Bill Belichick benefitted from Guerrero keeping his star client in prime shame, he still showed the controversial trainer the cold shoulder at times. Needless to say, two of the most important people in Brady's life didn't always see eye-to-eye.
Luckily for Guerrero, he escaped from a tenuous situation once the GOAT took his talents to Tampa. And if there were any lingering doubts about what led to Brady's exit, his most trusted confidant erased those by throwing Belichick under the bus.
Bill Belichick exposed himself to well-deserved criticism by not letting Tom Brady finish his career in Foxborough
Despite everything he did in a Patriots uniform, not even Tom Brady could convince his head coach to pay him what he deserved. In fact, Bill Belichick seemed quite content with moving on from the greatest quarterback of all time the year before the Patriots won their sixth Super Bowl title.
Ultimately, Brady played out the 2019 season and entered free agency as the biggest name on the market. The fact he even had the opportunity to choose his own fate boiled down to Belichick's refusal to give his most accomplished player a market-level extension. Luckily for the Buccaneers, that decision put them in a position to sign Brady to a two-year, $50 million contract.
By essentially showing the GOAT the door, Belichick opened himself up to well-deserved criticism that only increased once it became clear Cam Newton didn't have what it took to run New England's offense. Plus, Brady rubbed more salt in the wound by leading his new team to a championship while his former squad went 7-9.
Did Belichick handle the situation correctly?
It certainly seems like he could have taken a different approach and kept a good thing going even longer.
Brady's trusted confidant surprisingly throws Belichick under the bus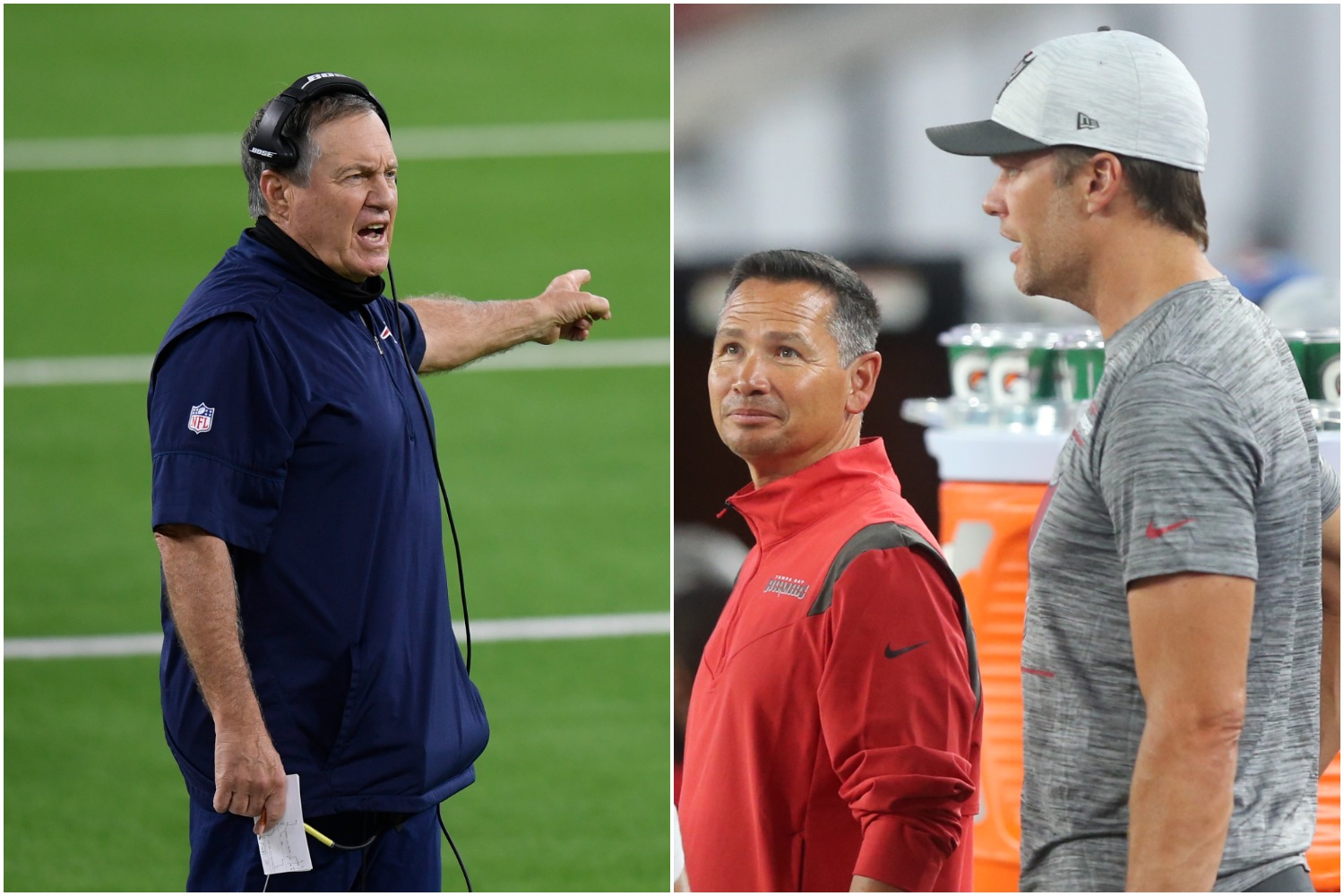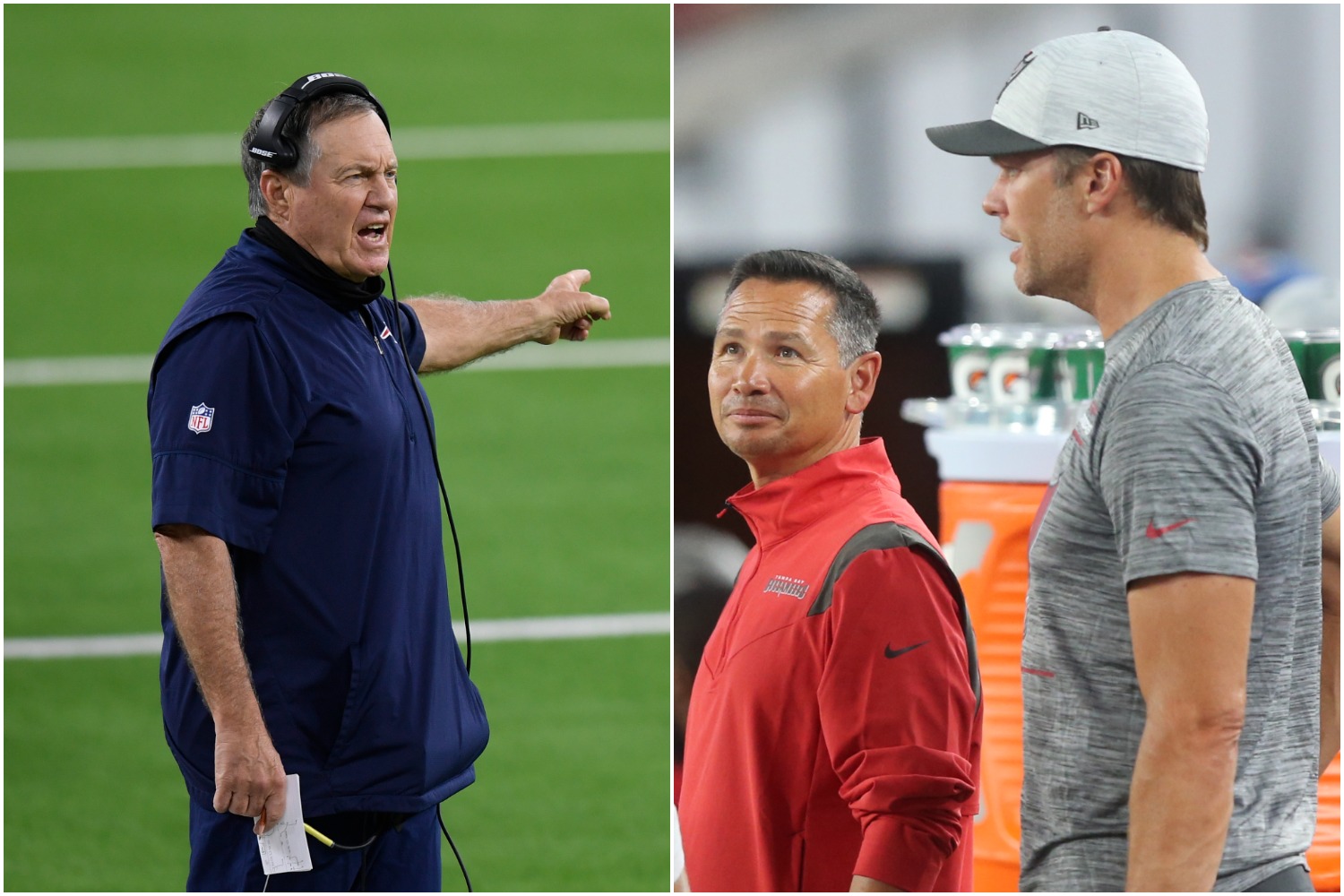 If anyone understands the dynamic between Brady and Belichick, it's most certainly Alex Guerrero. He witnessed the two NFL legends achieve incredible success together over the years, but he also saw the downsides of a relationship that lasted two decades.
With his 44-year-old client still playing at a high level, Guerrero can say he's succeeded at helping Brady prove his biggest doubters wrong. So it shouldn't be a surprise that he threw Belichick under the bus over TB12's much-discussed exit from Foxborough.
"It was like Bill never really … I think his emotions or feelings never evolved with age," Guerrero told Karen Guregian of the Boston Herald. "I think in time, with Tom, as Tom got into his late 30s or early 40s, I think Bill was still trying to treat him like that 20-year-old kid that he drafted. And all the players, I think, realized Tom was different."
Brady's trusted confidant left no doubt about who he believes was at fault for the way things unfolded.
"He's older, so he should be treated differently," he explained. "And all the players, none of them would have cared that he was treated differently. I think that was such a Bill thing. He never evolved. So you can't treat someone who's in his 40s like they're 20. It doesn't work."
Alex Guerrero's comments add another layer of intrigue to the highly-anticipated Patriots-Buccaneers matchup
Guerrero didn't hold back by directly accusing Belichick of not evolving over the years. It's difficult to interpret his comments as anything other than placing the blame on the 69-year-old coach for forcing Brady out of town. And with the Buccaneers coming to Foxborough in Week 4, it will be fascinating to see how much more bulletin board material pops up.
Brady's return to Gillette Stadium makes the Tampa-New England matchup one of the most anticipated regular-season games of all time. The Patriots face a monumental challenge to slow down an explosive offense full of playmakers. Meanwhile, they also have to figure out a way to put up points against a defense that features stars like Shaquil Barrett, Ndamukong Suh, Vita Vea, Lavonte David, and Devin White.
Will Belichick's coaching and game-planning brilliance allow him to upset the reigning Super Bowl champions? Or will Tampa's sheer amount of talent prove too overwhelming for his staff to stop?
We'll find out soon enough, but it seems like a foolish idea to bet against Tom Brady.
Shouldn't Bill Belichick know that?
All statistics courtesy of Pro Football Reference.