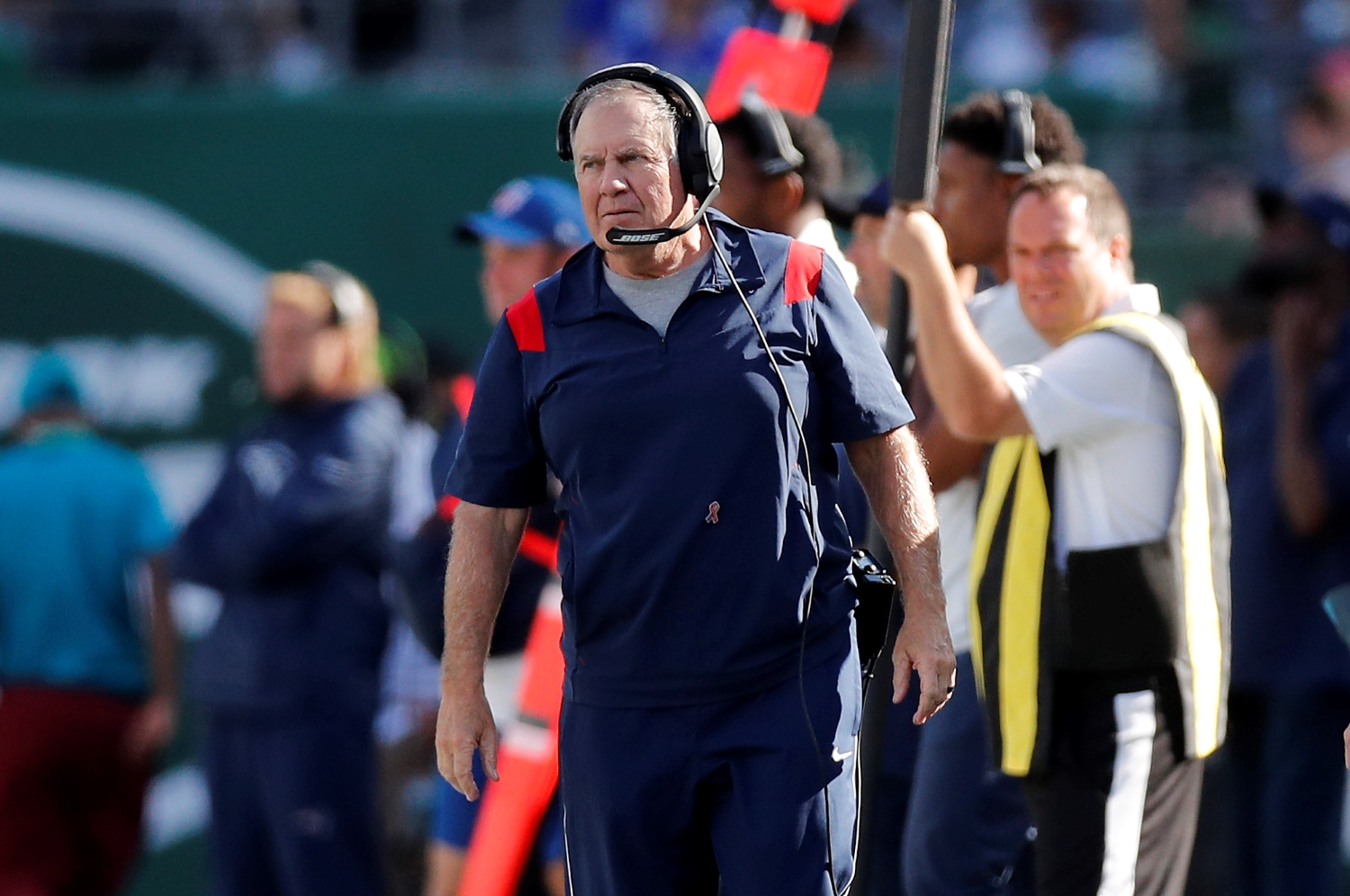 Bill Belichick Desperately Needs to Call an Old Friend Before the Patriots Watch Their Season Go Up in Smoke
With the Patriots struggling to protect rookie quarterback Mac Jones, it's time for Bill Belichick to give an old friend a call before it's too late.
Unfortunately for Bill Belichick, his uncharacteristically aggressive approach in free agency has yet to pay off for the New England Patriots. While it's still early, there's no doubt the six-time Super Bowl champions have fallen short of expectations in the first year of the Mac Jones era.
However, if things don't turn around quickly, Belichick better prepare to watch the postseason from home.
Already in a 1-2 hole, the Patriots face the unenviable task of taking on a fired-up version of Tom Brady and the Tampa Bay Buccaneers this week. And given the issues on offense through the first three weeks of the season, New England's legendary coach better phone an old friend before it's too late.
New faces haven't led to better results on offense for the Patriots
Swapping out Cam Newton for a first-round rookie represented a bit of a risk by Belichick. Then again, given all the upgrades he made at wide receiver and tight end, it seemed like Jones had a solid chance to experience early success.
Although the former Alabama star played well in Week 1, he ultimately suffered a loss in his first NFL start. Still, Patriots fans rightfully felt encouraged by Jones completing 29-of-39 passes for 281 yards and a touchdown against a rock-solid Miami Dolphins defense.
Unfortunately for the talented quarterback, his last two outings haven't gone so smoothly. Although New England defeated the New York Jets by 19 points, Jones only averaged 6.2 yards per attempt and got sacked three times in the Week 2 victory.
The New Orleans Saints gave the 6-foot-3, 217-pound signal-caller even more problems in a Week 3 matchup that saw Sean Payton's squad leave Gillette Stadium with a convincing 28-13 win. Jones struggled mightily against a Saints defense that recorded 11 quarterback hits, two sacks, and three interceptions. He only completed 58.8% of his passes and finished the day with a quarterback rating of 55.2.
Needless to say, the first-year pro had a forgettable day at the office.
Ultimately, though, Jones doesn't deserve all the blame for his disappointing outing. After all, the Patriots haven't done an adequate job of protecting him.
And that's exactly why it's time for Belichick to pick up the phone.
Bill Belichick desperately needs to call an old friend before it's too late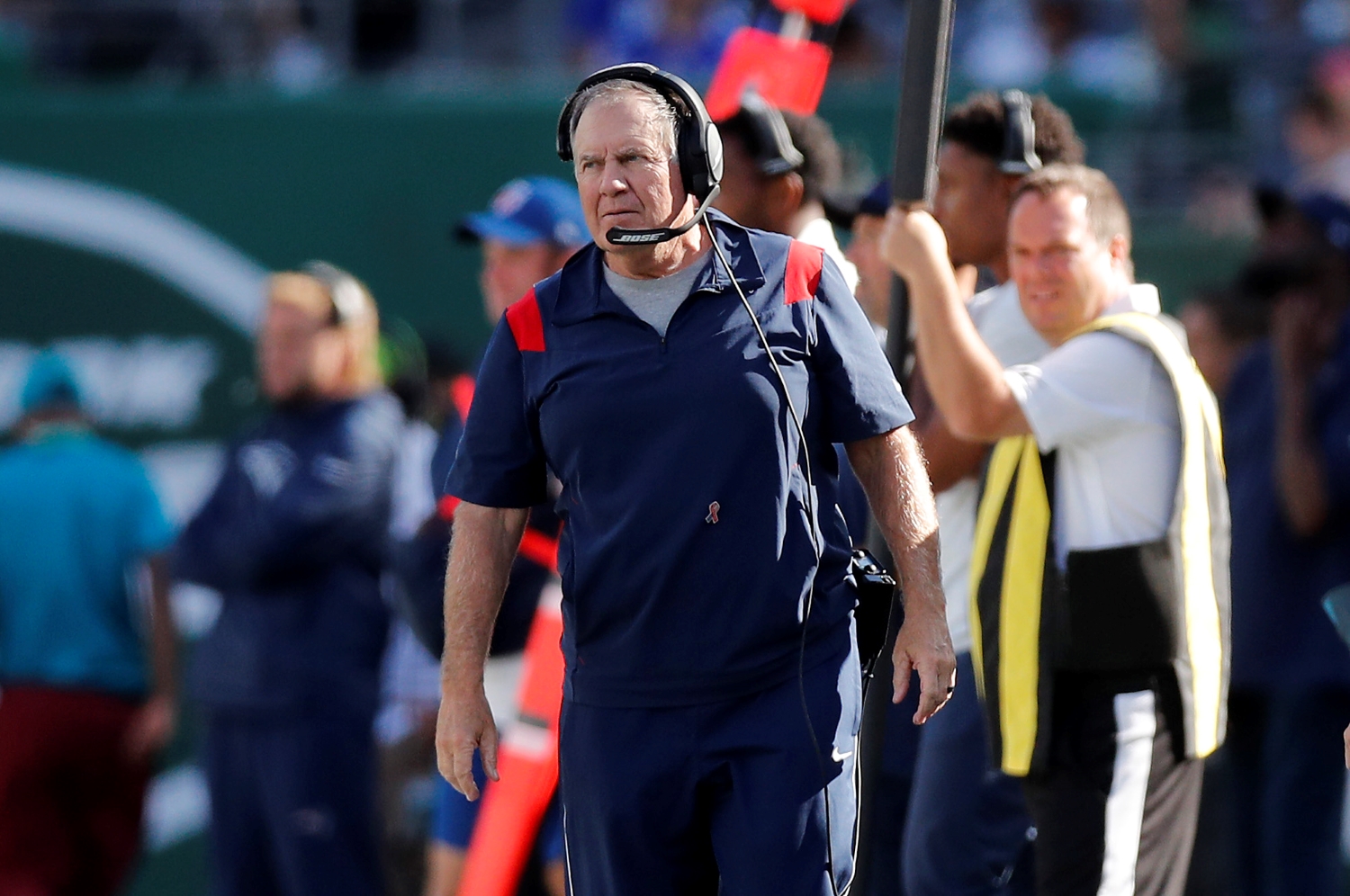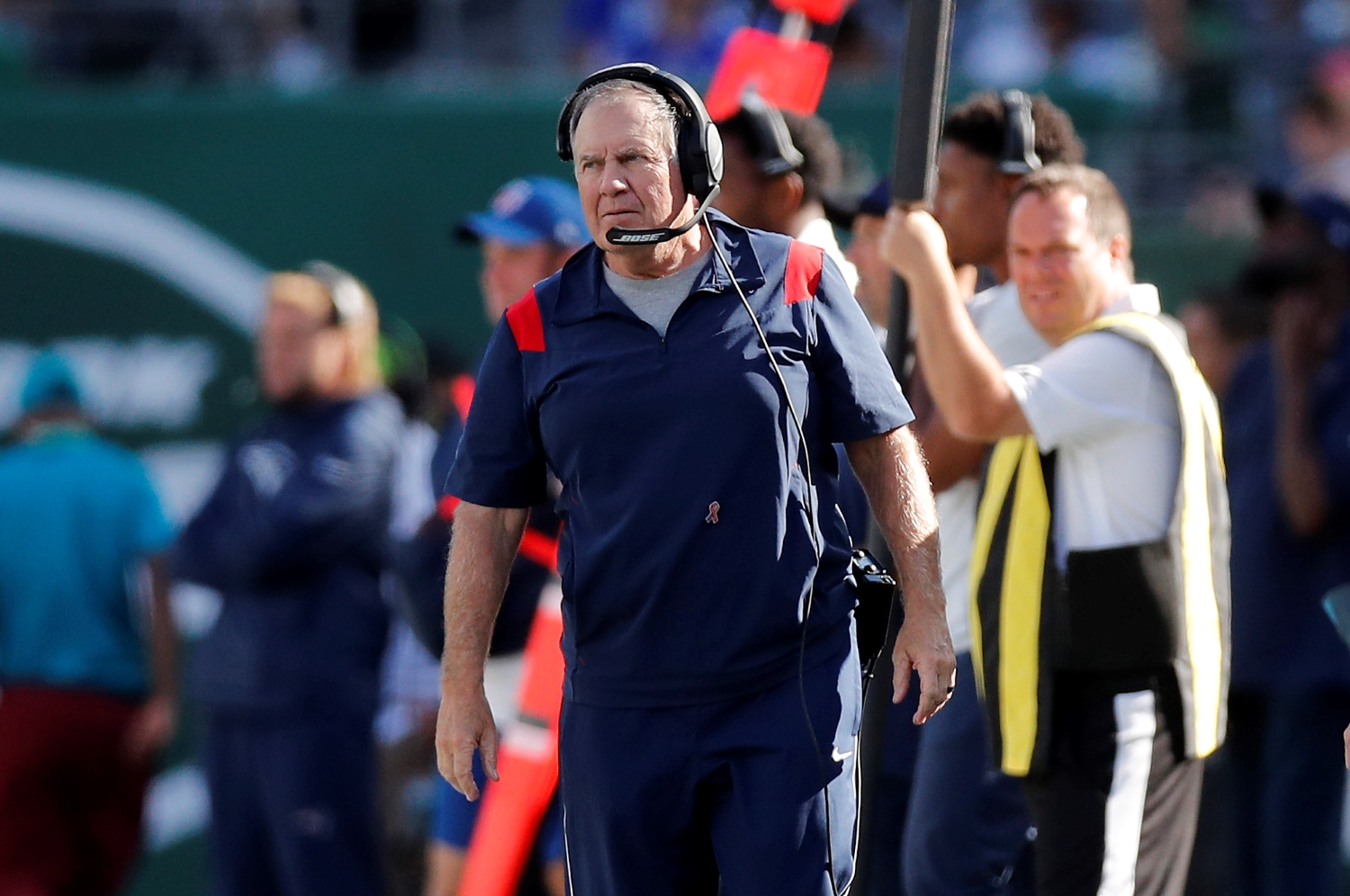 New England added a ton of new pieces on offense during the offseason. That made sense given the team's dearth of talent at wide receiver, tight end, and quarterback. But besides bringing back Trent Brown, Belichick didn't do much to shake up the offensive line.
Surprisingly, though, a unit that boasts dominant ability hasn't come close to living up to its potential. In fact, it's not a stretch to say a group that includes 2018 first-round pick Isaiah Wynn and highly-paid right guard Shaq Mason has been a massive disappointment through three games.
Could that inspire Belichick to bring a familiar face back to the sidelines?
Dante Scarnecchia earned a reputation as one of the league's best offensive line coaches during his time with the Patriots. Notoriously demanding but incredibly effective, the 73-year-old retired after the 2013 season before he found his way back to Foxborough in 2016. Scarnecchia oversaw the development of a number of high-level players in New England, and he brought out the best in Brown, who's been limited to seven snaps because of a calf injury.
On paper, the Patriots should be able to open holes for Damien Harris and Co. and keep Jones upright. Yet that hasn't happened under Carmen Bricillo's watch. According to Football Outsiders, New England ranks 23rd in adjusted line yards. For comparison, the team finished ninth in Scarnecchia's final season.
Belichick can't afford to put his quarterback in harm's way, so he needs to consider doing anything to fortify the front five. Why not give Scarnecchia a call and see if he wants to come back to work? He wouldn't have to shoulder the load completely, but he could lend a helping hand and offer his insight on how to maximize the talents of a seemingly top-level unit.
Having another person on the staff with decades of hands-on experience would certainly give the Patriots a better chance to figure things out. Jones and his cast of weapons can't get going without better blocking, and few coaches in NFL history can match Scarnecchia's expertise in working with offensive linemen. If Belichick wants to avoid a second straight losing season, he shouldn't hesitate to call his former assistant and ask for help.
New England's offensive line could be in for a rough night against the reigning Super Bowl champions
Josh McDaniels and the rest of New England's offensive coaches better have a sound plan heading into the weekend. If not, it could be another painful game for Jones and his teammates.
New England's disappointing but talented offensive line has to go up against a Buccaneers front seven that possesses serious star power. Tampa's title-winning defense includes the battle-tested quartet of Lavonte David, Shaquil Barrett, Ndamukong Suh, and Jason Pierre-Paul and talented youngsters Vita Vea and Devin White. If Jones' protection squad doesn't step up in arguably the most highly-anticipated regular-season game of all time, the Patriots will continue to have problems moving the ball and scoring points.
Ultimately, New England can't afford to have more mistakes up front if it hopes to get on track and make a run at a playoff berth.
Then again, even if the offense rises to the occasion, does anyone really think Tom Brady will lose to Bill Belichick in Foxborough?
All statistics courtesy of Pro Football Reference.