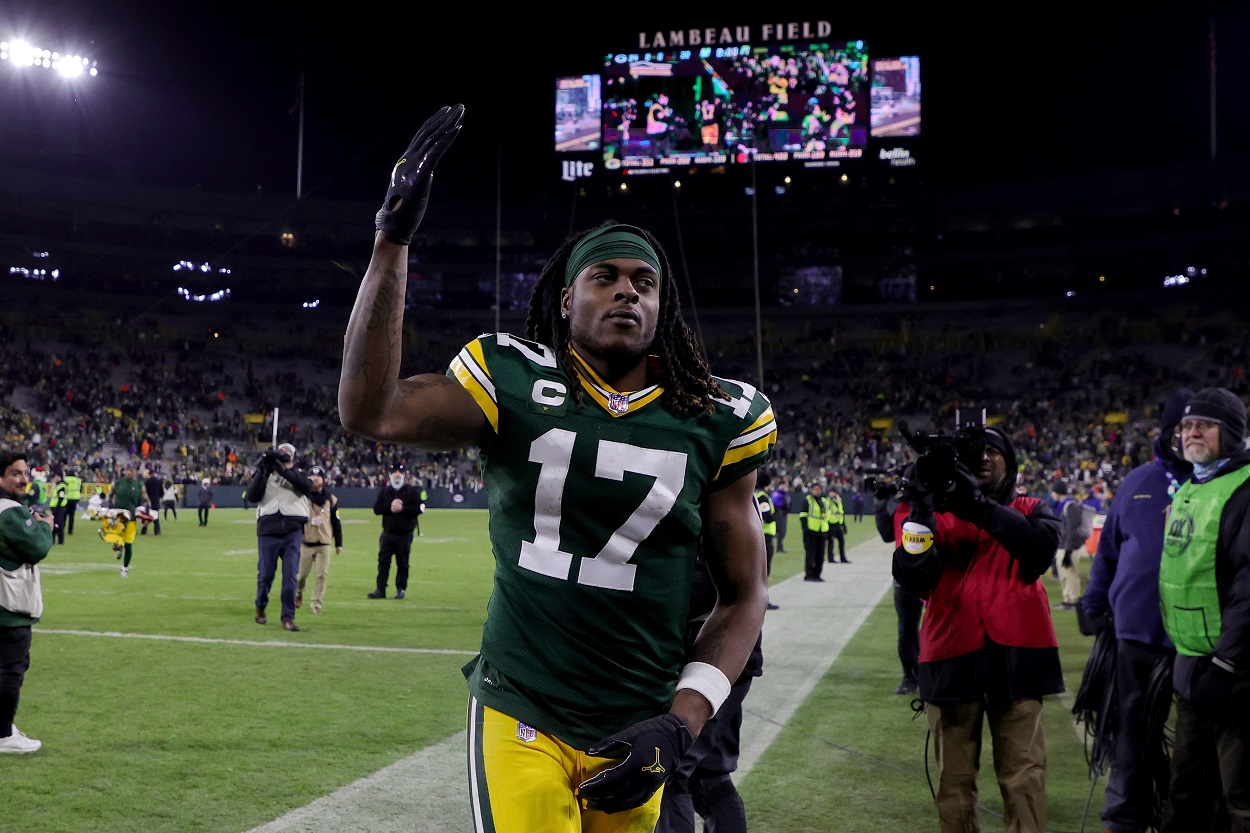 Davante Adams Traded From Packers to Raiders, Signs 5-Year Extension Worth $141.25 Million
Five-time Pro Bowl wide receiver Davante Adams has been traded by the Green Bay Packers to the Las Vegas Raiders.
Five-time Pro Bowl wide receiver Davante Adams vowed he wouldn't play for the Green Bay Packers under the franchise tag in 2022, and we now don't have to wait around to see if he was bluffing.
In a wild turn of events on Thursday, the Packers traded the two-time First-Team All-Pro to the Las Vegas Raiders, reuniting him with his quarterback at Fresno State, Derek Carr.
NFL Network's Ian Rapoport reports that the Packers will receive the Raiders' first-round pick in next month's draft (No. 22 overall) and their second-round selection (No. 53 overall) as well.
He also states that Adams has signed a five-year contract with Las Vegas to the tune of $141.25 million, making him the highest-paid wide receiver in NFL history.
Since being taken in the second round of the 2014 NFL Draft by Green Bay with the 53rd overall pick, the California native has caught 669 passes for 8,121 yards in 116 regular-season games, including 73 touchdowns, 68 of which were thrown by his now-former quarterback, Aaron Rodgers.
Adams added 72 catches for 910 yards and eight scores in 11 postseason appearances.
Rodgers, who just signed a new monster contract of his own that will essentially pay him $150 million over the next three years, is said to have known this deal was in the works.
Adams, who now joins a Raiders offense that ranked sixth in passing yards per game (268.6) in 2021, is one of just three receivers in NFL history with more than 650 receptions, 8,000 receiving yards, and 70 touchdown catches in his first eight seasons, joining Marvin Harrison and Larry Fitzgerald.
The Sportscasting Spin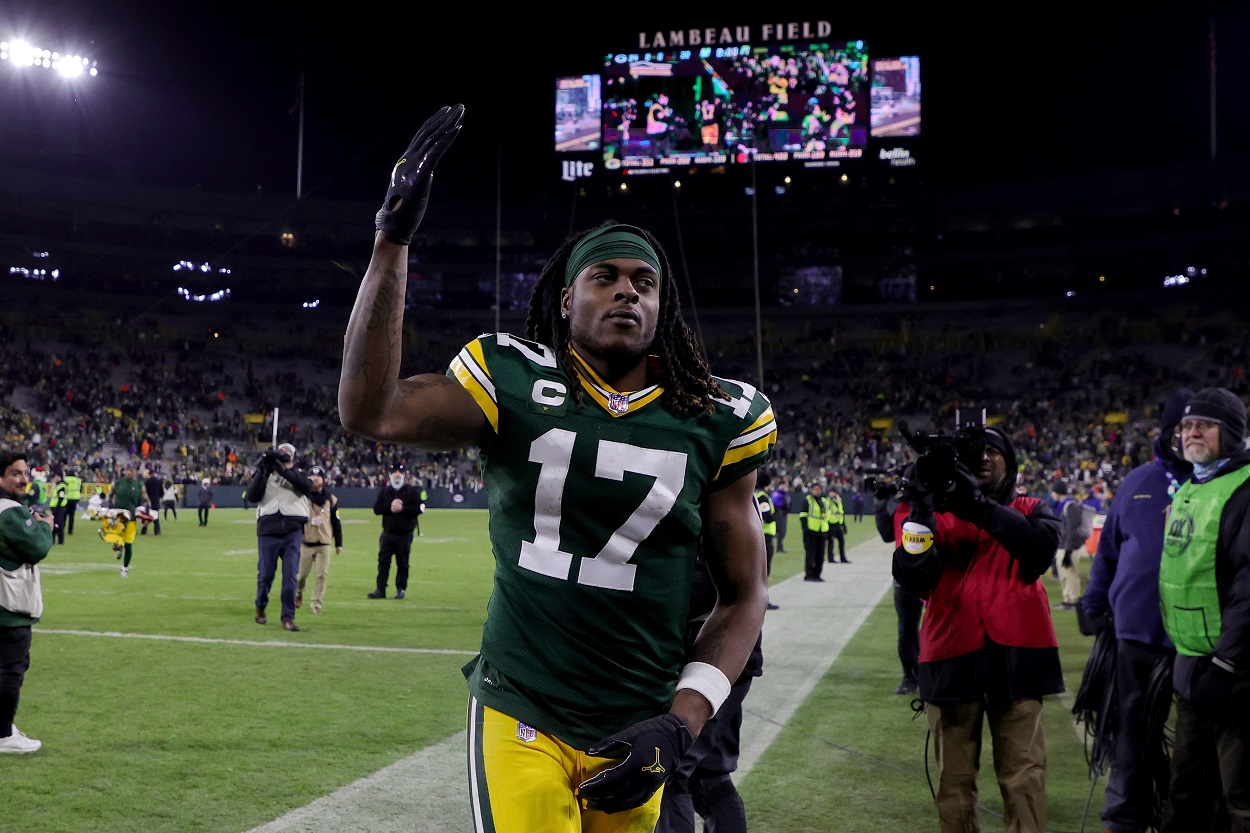 Davante Adams Trade: Packers Must Now Select WR in Round 1 of the NFL Draft — Andrew Kulha
R-E-L-A-X, Packers Will Be Just Fine After Davante Adams Trade — Andrew Hanlon
Davante Adams Trade: Jarvis Landry and 2 Other Free Agent WRs the Packers Must Call — Andrew Kulha
Davante Adams and Derek Carr: A Look Back at Their Fresno State Days — Matt Wadleigh
Green Bay Packers: Davante Adams Trade Will Help Aaron Rodgers Win Another NFL MVP — Andrew Kulha
Pros and Cons to the Green Bay Packers Targeting Julio Jones After Trading Davante Adams — Jake Elman
Can Davante Adams Make the Raiders a Contender in the Stacked AFC West? — Andrew Kulha
Stats courtesy of Pro Football Reference