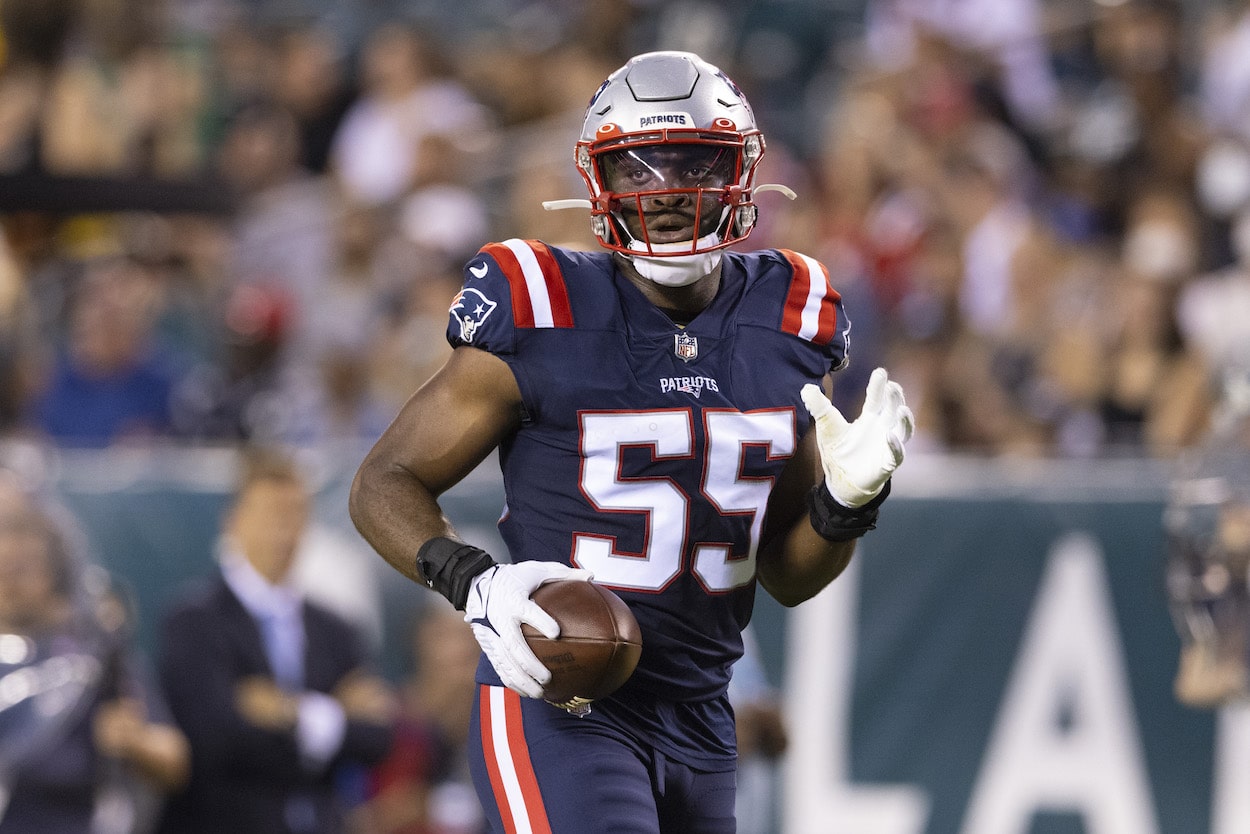 Josh Uche Set to Give Bill Belichick, New England Patriots a Long-Awaited Solution to Pass-Rushing Woes
The New England Patriots have struggled to put pressure on opposing QBs in recent years, but a 23-year-old edge-rusher could be set to change that.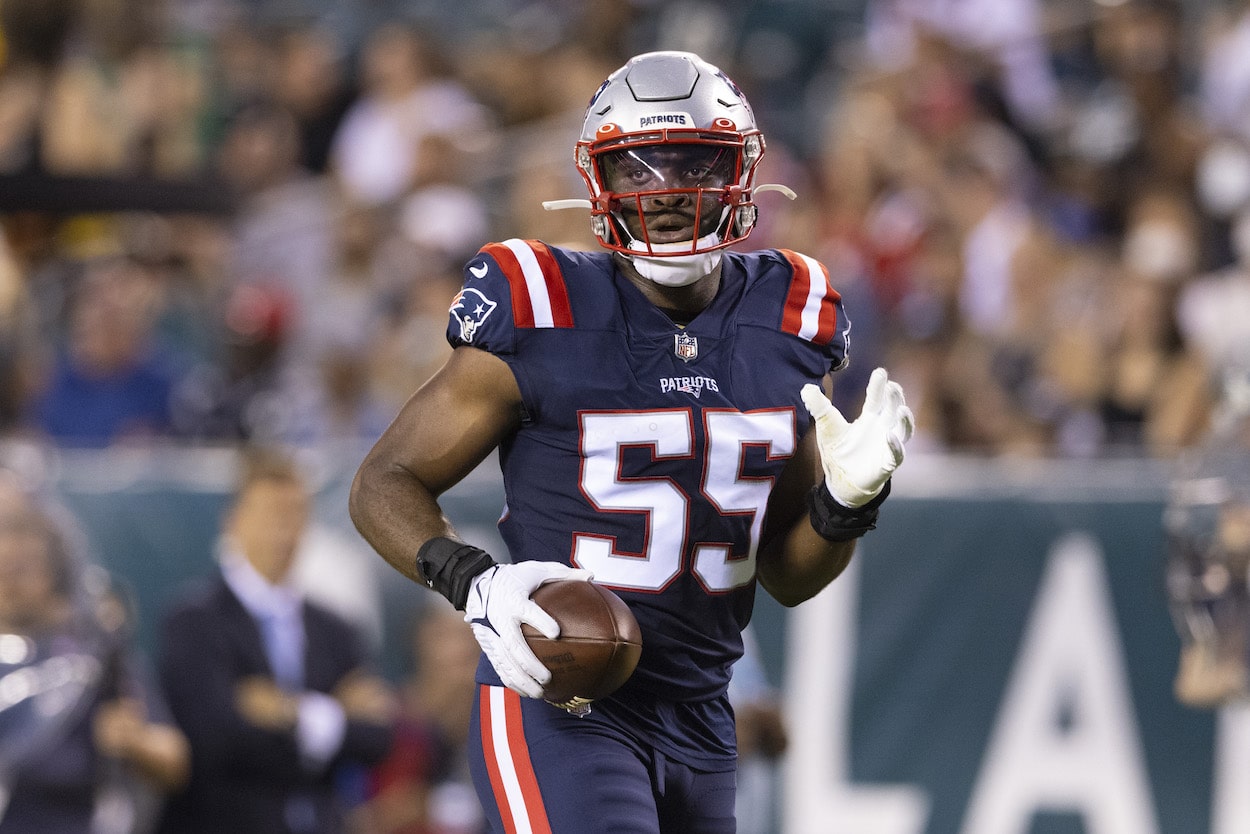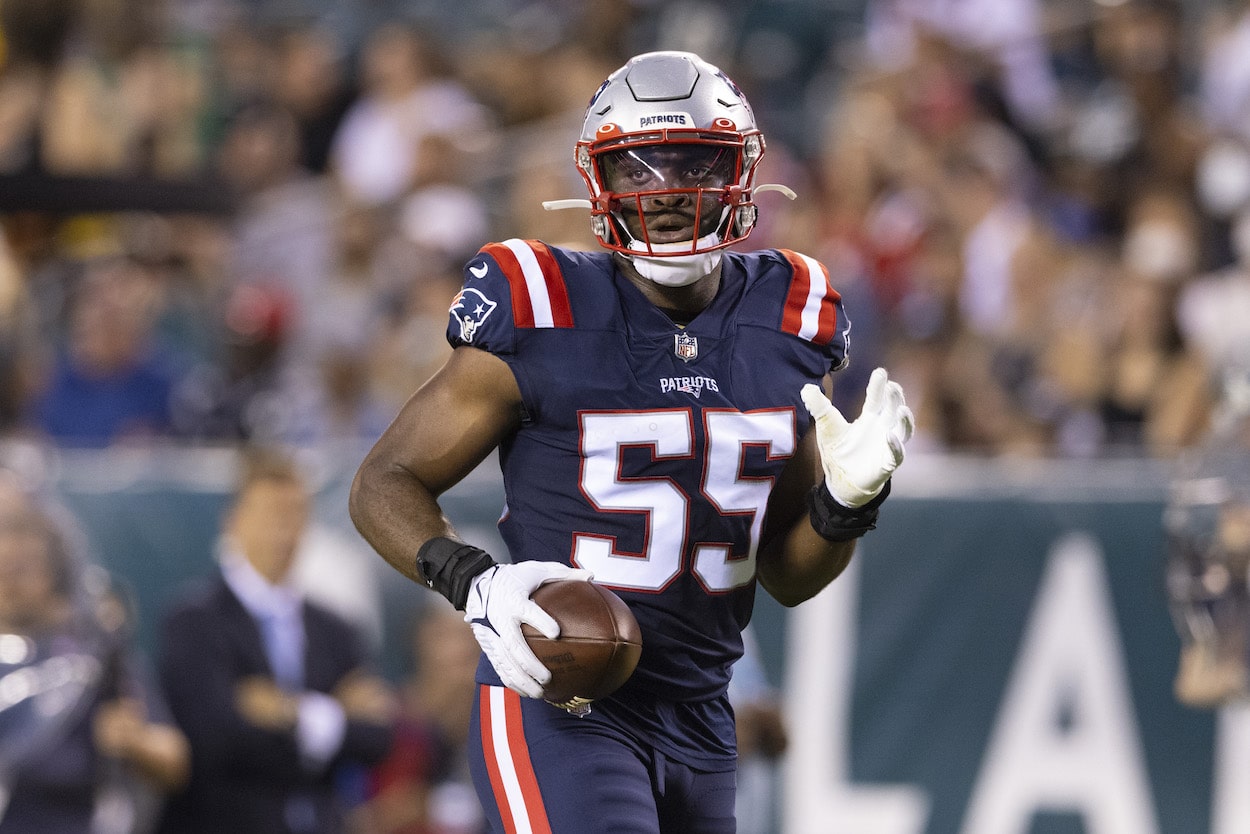 Although they finished second in points allowed during the 2021 season, the New England Patriots ranked far lower in a key metric: sacks. In fact, Bill Belichick's defense totaled just three more (36) than the lowly New York Jets. Take away Matthew Judon's impressive total of 12.5 and it's clear the Patriots possessed a pedestrian pass rush a year ago. 
However, help could be on the way. 
And luckily for Belichick, he didn't have to spend a single draft pick or free-agent dollar this spring to find an answer to one of his team's glaring weaknesses. Instead, the 70-year-old head coach seems ready to rely on an incumbent member of the roster more than ever. Only time will tell, though, whether Josh Uche is ready to embrace a full-time role for a defense that desperately needs more speed and playmaking ability up front. 
Josh Uche has the talent to make the leap for the New England Patriots
Based on Belichick's post-practice comments in late May, it certainly sounds like the New England Patriots have high hopes for the promising third-year linebacker. 
"I think he is a big piece of our defense," Belichick told reporters Tuesday. 
Uche, who tips the scales at 6-foot-3, 245 pounds, has played sparingly since he joined the organization as a second-round pick in 2020.
The former Michigan standout recorded one sack and seven quarterback hits on 178 defensive snaps as a rookie, and after entering the 2021 season as a potential breakout star, he surprisingly found himself standing on the sidelines more often than not. Uche only played 30% of the defensive snaps and finished his second NFL season with a mere three sacks and four QBH. 
Ordinarily, such a slow start would suggest little reason for long-term excitement. Yet it's impossible to look at Uche's physical tools and not come away thinking he could be one of the Patriots' best defensive players in 2022. 
Blessed with excellent speed and explosion, the 23-year-old has the ability to blow past slow-footed tackles and take advantage of unathletic guards and centers on stunts and blitzes. Plus, Uche clearly takes his craft seriously, as evidenced by his attendance at Von Miller's annual pass-rush summit a year ago.
And with longtime Patriots star Jerod Mayo playing a major coaching role on defense, he has an ideal mentor who can help unlock his full potential. 
The Patriots need Josh Uche to make that leap
If the New England Patriots plan to make the playoffs again, they'll need the athletic linebacker to raise his game to another level and cement himself as a core building block of a defense that's clearly in a state of transition. 
With Dont'a Hightower, Jamie Collins, and Kyle Van Noy no longer around, New England needs recent high draft picks like Uche, 2021 third-rounder Ronnie Perkins, and 2020 third-rounder Anfernee Jennings to prove they belong in Foxborough. Out of all the young linebackers on the roster, none of whom joined as part of the Patriots' 2022 draft class, Uche possesses the most upside, so it will be interesting to see how Belichick and his staff deploy the Miami native. 
What's the best way to maximize Uche's talents? 
On one hand, it would make a ton of sense to line him up opposite Judon, who typically demands at least two blockers. With his veteran teammate drawing plenty of attention, Uche could take advantage of one-on-one matchups as a pure edge-rusher. 
Or, if he earns the coaching staff's trust, perhaps the young pro could play more of a Hightower role as a do-it-all linebacker who can play in the middle or with his hand in the dirt. Letting Uche attack from multiple angles and positions could be a game-changer for a unit that doesn't necessarily have dominant players along the defensive line. 
Ultimately, it's still too early to make any definitive statements about the linebacker's future. But if Belichick's recent praise is a reflection of the team's confidence level in Josh Uche, the New England Patriots may finally have an answer to their pass-rush woes. 
All stats, unless otherwise indicated, courtesy of Pro Football Reference.
Like Sportscasting on Facebook. Follow us on Twitter @sportscasting19 and subscribe to our YouTube channel.