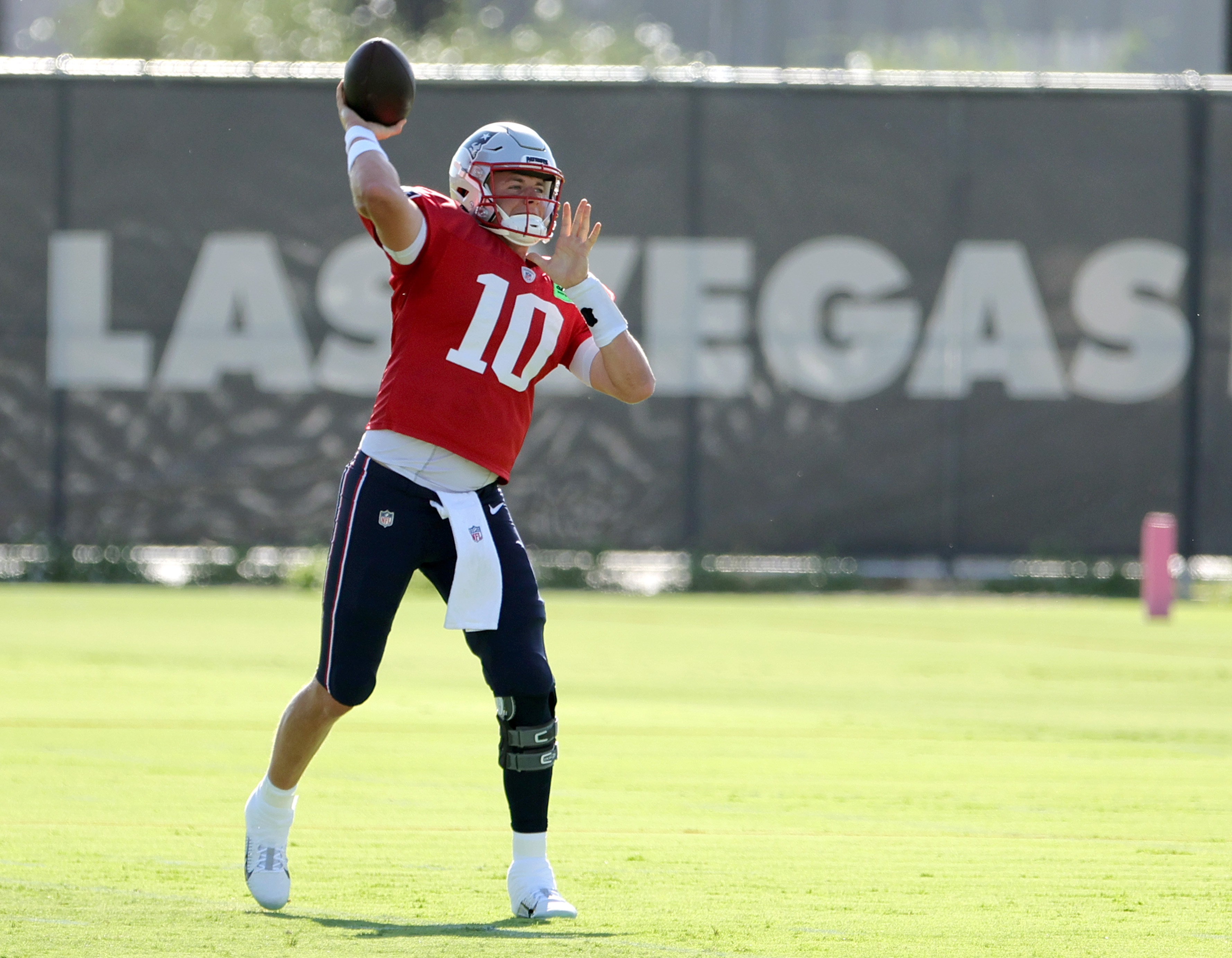 Where Does Mac Jones Rank Among AFC Quarterbacks?
Mac Jones is a solid quarterback, but where does he rank among the others in the AFC?
This isn't going to be one of those deep dives into statistics to determine how good Mac Jones is or will be. It's more of an eye test on the current state of quarterbacks in the AFC. The second-year New England Patriots quarterback has generated plenty of hype, but where does he stand among QBs in his conference?
We'll consider the current status of these 16 players, but we will also look at this as a five-year process. Which of the current AFC quarterbacks would you rather have over Jones for the next five seasons?
Can Mac Jones live up to the hype entering his second NFL season?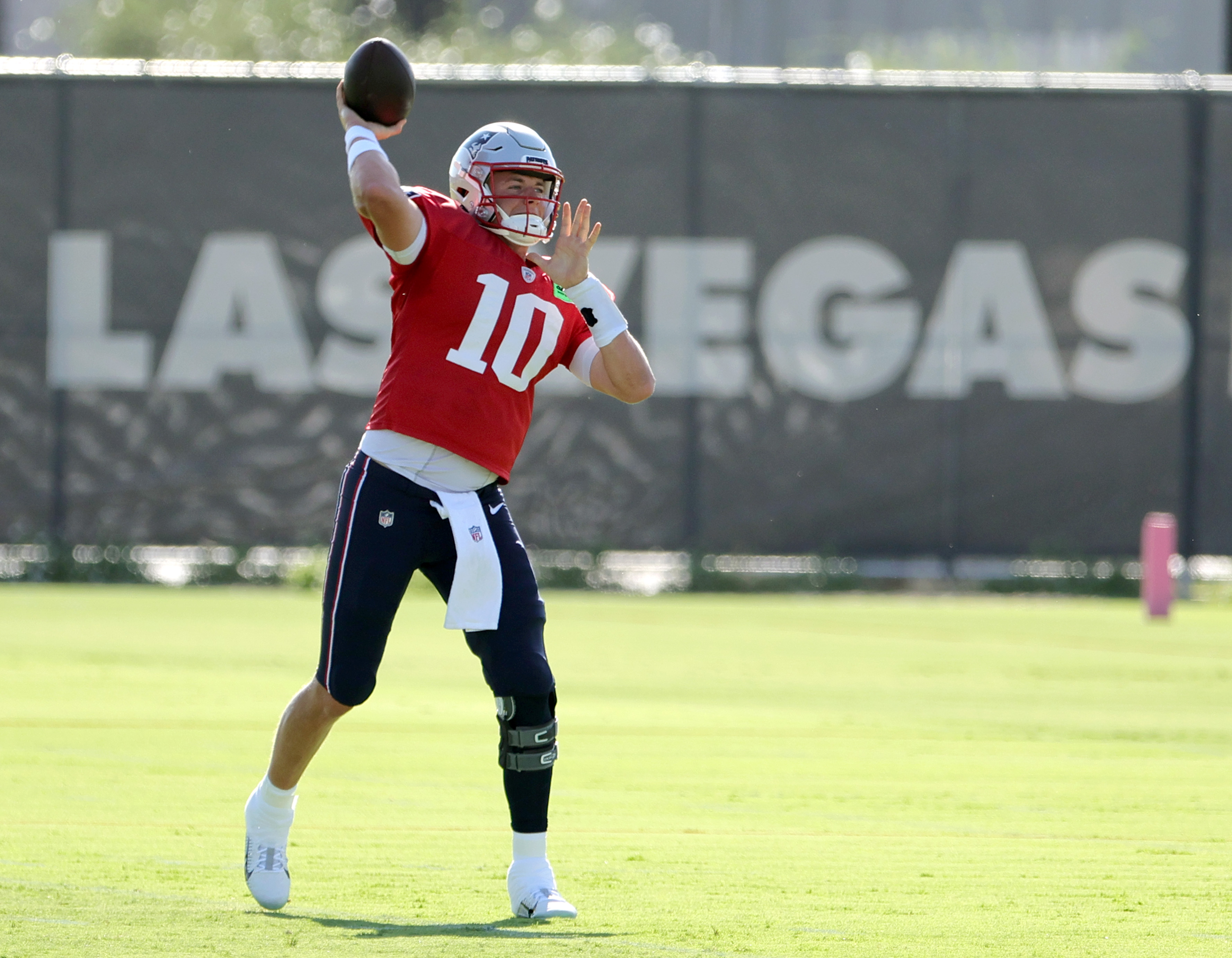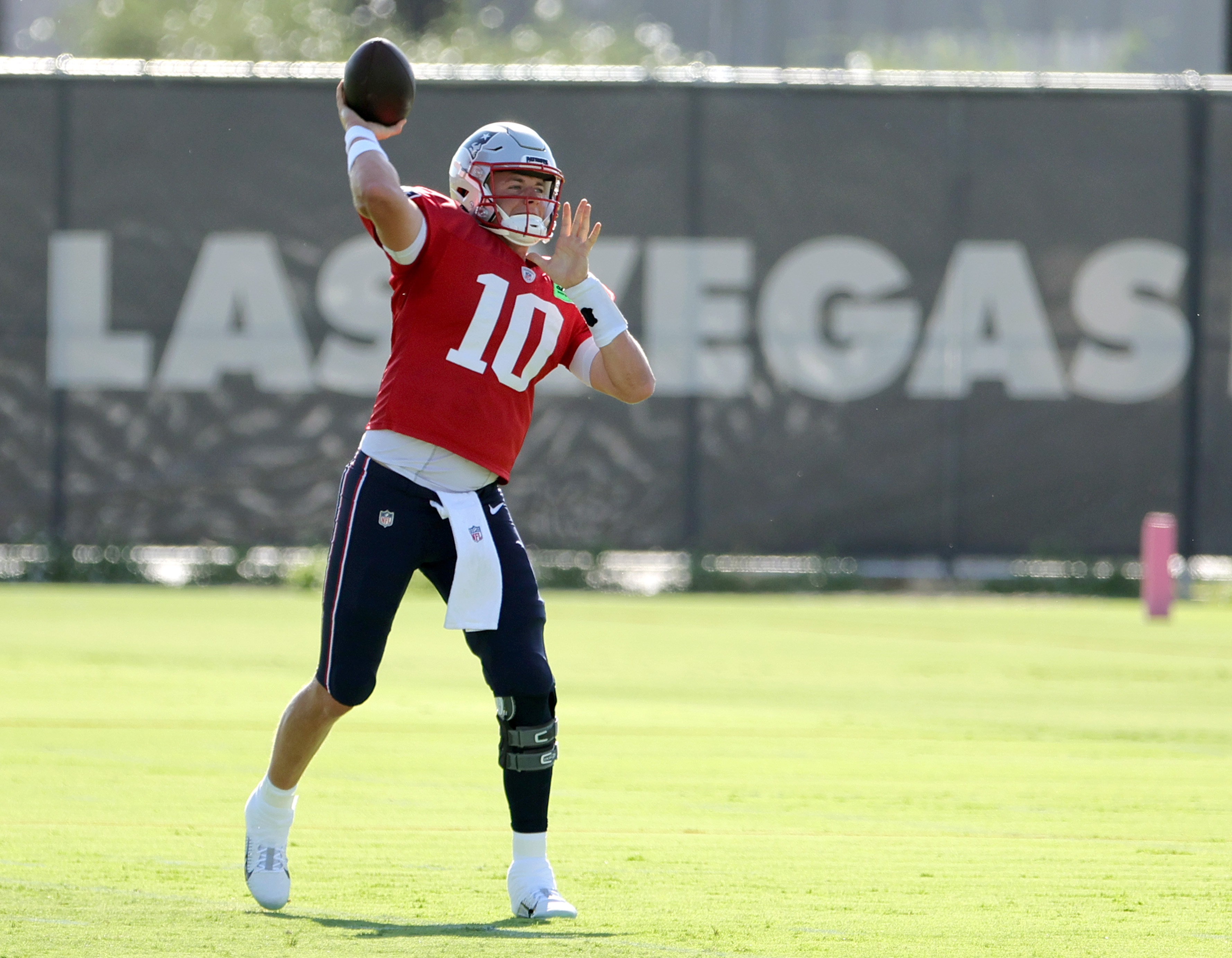 If you want to see how high the hype is for Jones, go to your local sports card shop. Check eBay. Head to a card show, and you'll find Jones cards selling for four figures. That hype isn't just limited to the sports memorabilia market.
Head coach Bill Belichick highly praised Jones as camp opened up. Former New England Patriots defensive lineman Vince Wilfork said Jones will have a "breakout year," according to NBC Sports Boston. Jones is coming off a solid rookie season in which he led the Patriots to a 10-7 record and a playoff berth. The previous season, New England had its first losing record since 2000, as Cam Newton filled in for the recently departed Tom Brady.
As a rookie, Jones threw for 3,801 yards and 22 touchdowns. He was intercepted 13 times. Jones completed better than 67% of his passes.
In his second year, he's taken on a leadership role that has not gone unnoticed by his teammates.
"Last year we had other guys competing, but we know he's the guy now. New offense, but at the end of the day, we're all trying to make sure we get on his page," Patriots wideout Jakobi Meyers said Thursday, per NBC Sports Boston.
"He's definitely taking authority, and his leadership has been crazy this year. He's always in the building. He knows what he wants. It's been helpful for us, and we're trying to make sure we're there for him."
Jones doesn't crack the top half of AFC quarterbacks
Let's take a quick rundown to see how Jones stacks up against the other 15 quarterbacks in the conference.
JOSH ALLEN Buffalo Bills: Allen is the favorite to win the MVP. This one isn't even close. Edge: Allen.
TUA TAGOVAILOA Miami Dolphins: This one is close, especially with the weapons Tua now has at his disposal. Until further notice, we'll go with Jones. Edge: Jones.
ZACH WILSON New York Jets: This one is also close. We'll take Wilson's athleticism, but until the Jets put him in a better position to succeed, Jones gets the nod. Edge: Jones
LAMAR JACKSON Baltimore Ravens: No real debate on this one. Edge: Jackson.
JOE BURROW Cincinnati Bengals: See Lamar Jackson description. Edge: Burrow.
DESHAUN WATSON Cleveland Browns: Yes, he's missed a year, and he's suspended for most of the 2022 season, but it's still foolish to say Jones is the better quarterback. Edge: Watson.
MITCHELL TRUBISKY Pittsburgh Steelers: Jones is better now and has a much more promising future. Edge: Jones.
MATT RYAN Indianapolis Colts: If you put them both on a contending team this year and had to win with one of them, we'll take Ryan. With the five-year plan in place, Jones wins. Edge: Jones.
RYAN TANNEHILL Tennessee Titans: Tannehill's pretty good, but we'll take Jones' future. Edge: Jones.
TREVOR LAWRENCE Jacksonville Jaguars: Changes have come in Jacksonville. Lawrence will rebound nicely after a rough first season. He's the more promising quarterback of the two. Edge: Lawrence.
DAVIS MILLS Houston Texans: Mills can be good, but Jones is in a much better position to succeed. Edge: Jones.
PATRICK MAHOMES Kansas City Chiefs: Abdolutely nothing to compare here. Edge: Mahomes.
JUSTIN HERBERT Los Angeles Chargers: See above. Edge: Herbert.
RUSSELL WILSON Denver Broncos: See above and above. Edge Wilson.
DEREK CARR Las Vegas Raiders: Another tough one here, but with arguably the best wide receiver in the game in Davante Adams at his disposal and an athletic tight end in Darren Waller, Carr gets the nod. Edge: Carr.
This puts Jones no higher than 10th among quarterbacks, just in the AFC. Jones is a solid quarterback, but the hype might just be a little bit overblown.
Like Sportscasting on Facebook. Follow us on Twitter @sportscasting19 and subscribe to our YouTube channel.