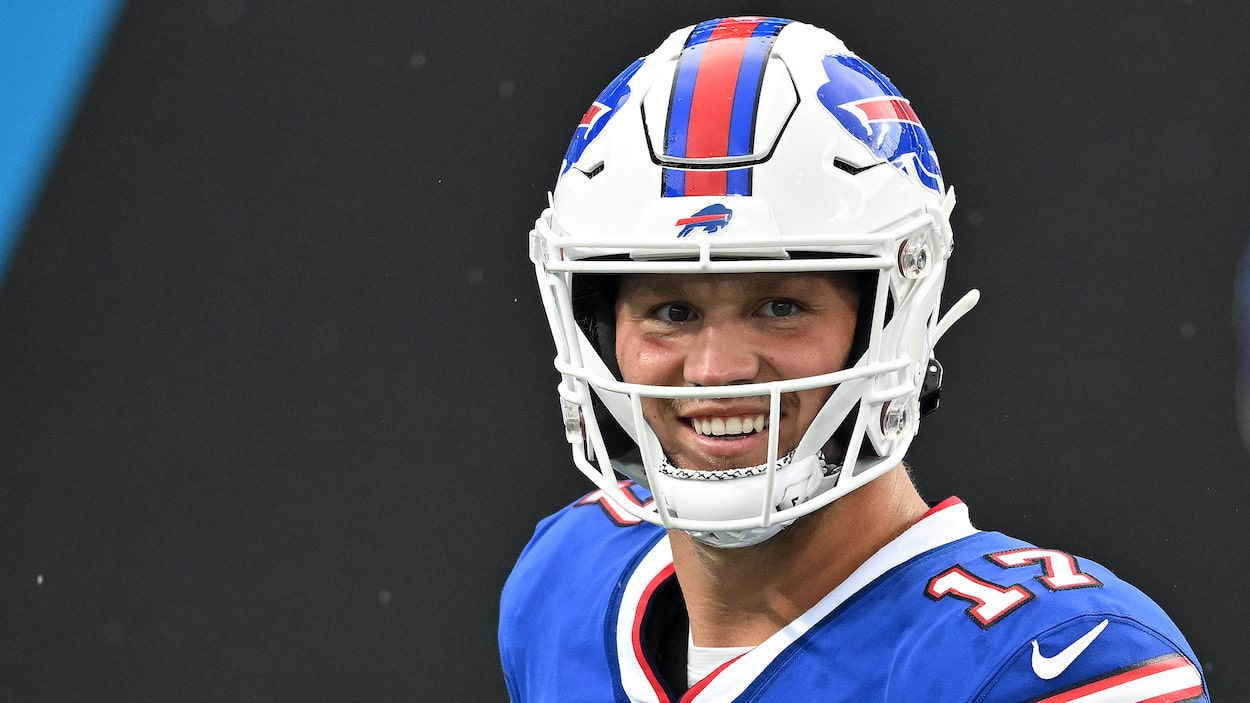 QB Guru Jordan Palmer Says 'Lazy' Scouting of Josh Allen Will Change How Teams Draft in the Future
The Buffalo Bills' Josh Allen was the third QB drafted in 2018 because of lazy scouting that Jordan Palmer is helping NFL teams change.
In the 2018 NFL Draft, the Heisman Trophy-winning Oklahoma quarterback Baker Mayfield went No. 1 overall. USC signal-caller Sam Darnold went No. 3. It wasn't until the No. 7 pick that the Buffalo Bills decided to gamble on the talented and physically gifted but raw, small-school QB out of Wyoming, Josh Allen.
After four seasons of Mayfield, Darnold, and Allen, we know how this great QB debate shook out. Darnold and Mayfield are on their second teams (the same team, ironically), and Allen and the Bills are Super Bowl favorites.
Why did six NFL teams pass on one of the best quarterbacks in the NFL? Quarterback guru Jordan Palmer says it is because teams were "lazy" scouting Allen, but that is changing because of the Firebaugh, California native's success.
Josh Allen changed the way the NFL thinks about quarterbacks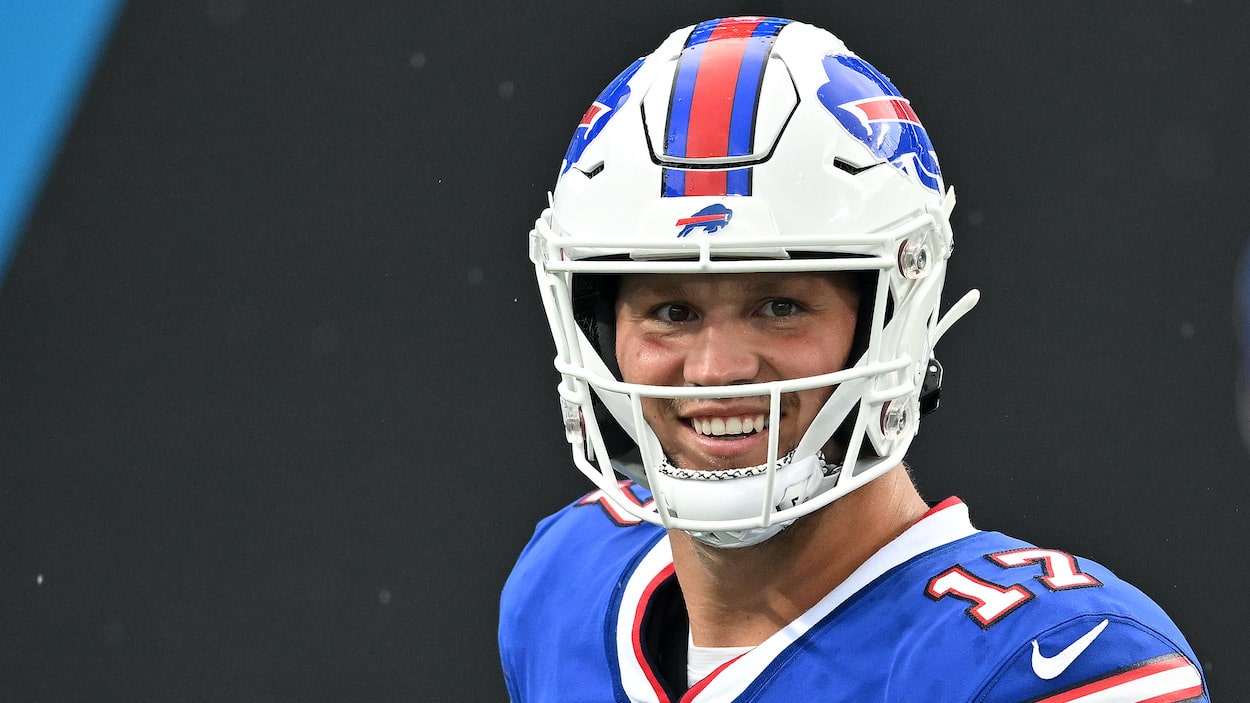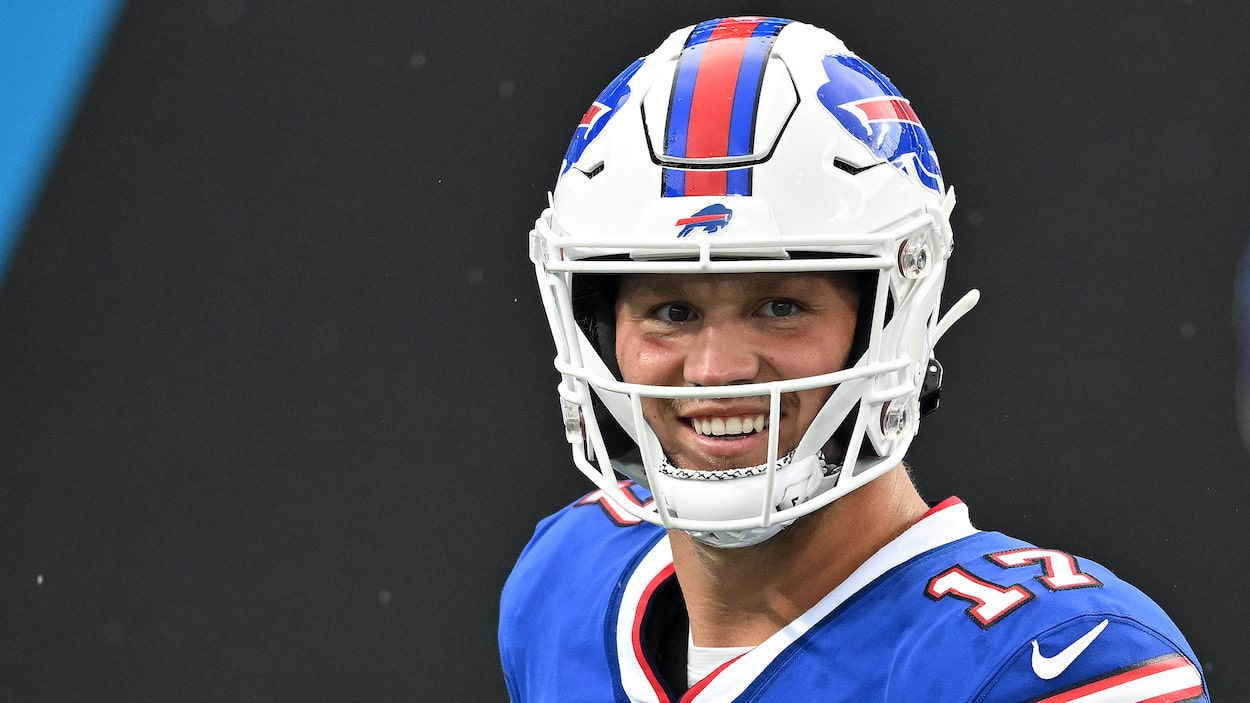 There are not many people who understand quarterback play and quarterback development like Jordan Palmer. The former UTEP signal-caller spent time with six different NFL organizations as a player and even did two years with the Cincinnati Bengals backing up his Pro Bowl brother.
After his own career was done, Palmer became one of the best QB trainers in the business. He's worked with a ton of big-name high school, college, and pro quarterbacks, including Patrick Mahomes, Deshaun Watson, Joe Burrow, and, yes, Josh Allen.
Palmer recently joined the Rich Eisen Show and discussed his time working with the Bills QB.
Eisen asked Palmer if Josh Allen and his incredible improvement in his first three seasons in the league is going to change the way the NFL develops quarterbacks or if Allen is just "such a unicorn" that there is nothing to learn from his career arc.
Palmer explained that Allen — coming from the small town of Firebaugh and going to community college before transferring to Wyoming — didn't have access to the elite quarterback coaching that other, more highly-ranked prospects (like ones from Oklahoma and USC) did.
What Allen did have was the talent and physical ability to take the training when he was older and turn himself into a superstar.
Palmer told Eisen that he's actually been working with NFL scouting departments on how to identify players like Allen who have the capacity to develop into a better pro QB than a college one.
"I just think to say somebody's not accurate — I think he was 54% on college — and then write it off, I just think that's lazy, and we need to do more research. And if somebody's had a lot of training and they've had great exposure and great experience, and they're still 54%, then I think you can write that person off," Palmer explained. "What I'm challenging people to do is dive deeper and go back earlier in the story and figure out why they believe what they believe."
It's an exciting idea from Palmer, and the teams that implement his way of QB scouting likely will find diamonds in the rough from time to time.
That said, the NFL is still the NFL. When a scout sees a 6-foot-4, 210-pound, blonde hair, blue-eyed signal-caller with a cannon arm from a blue-blood college program, that QB will almost always get picked before the lanky guy from Wyoming or the short, fast guy from Louisville.
All Palmer is saying is that maybe they shouldn't be in the future.
Like Sportscasting on Facebook. Follow us on Twitter @sportscasting19 and subscribe to our YouTube channel.