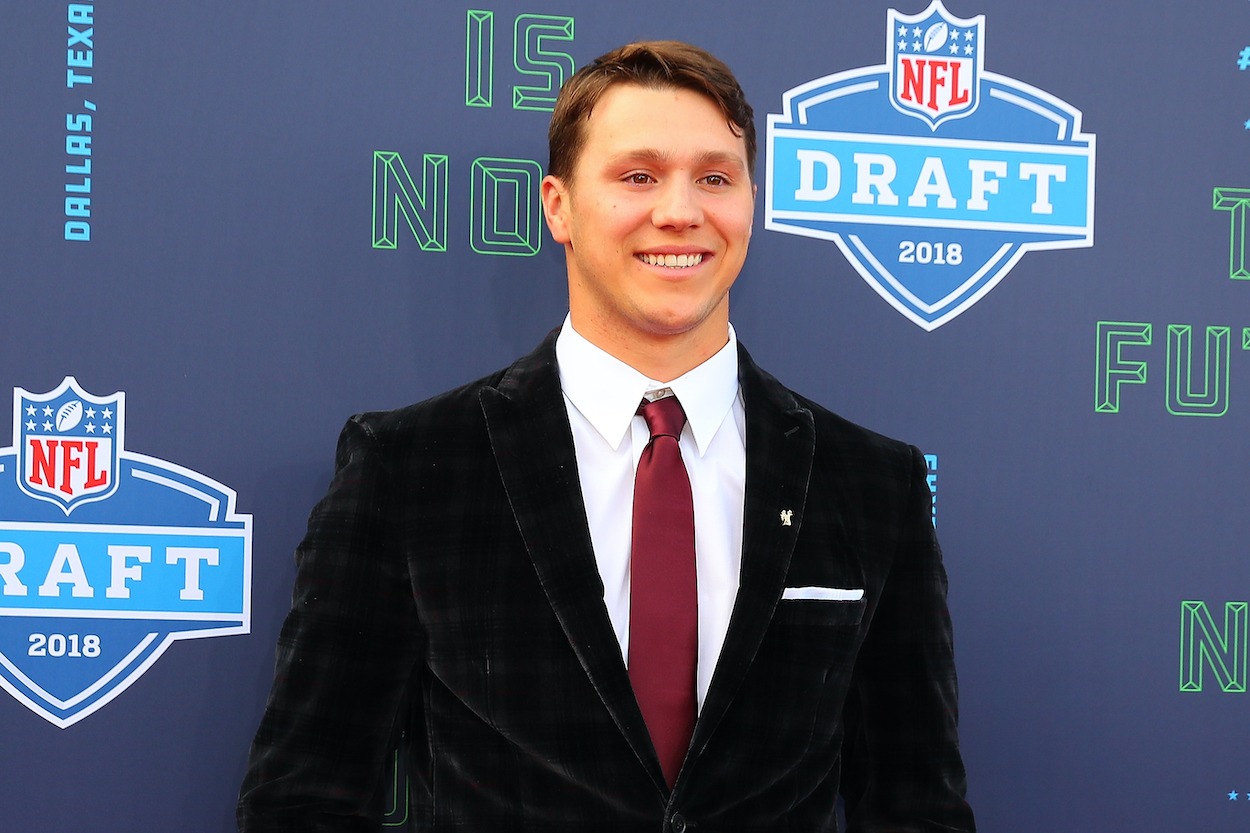 Where is Buffalo Bills Quarterback Josh Allen From?
Where is Josh Allen from? He came a long way from his small West Coast town to become the star quarterback of the Buffalo Bills. Allen grew up in Firebaugh, CA, a small town about 43 miles west of Fresno. He then went to Reedley College and Wyoming before settling in Orchard Park, NY
Buffalo Bills signal-caller Josh Allen took the NFL world by storm in 2020. He went from a promising yet average starting quarterback to a legitimate MVP candidate. This offseason, the 6-foot-5 QB signed a six-year, $258 million-dollar extension to stay in the city of Buffalo, the place he is now most associated with. But, where is Josh Allen from?
Josh Allen is from Firebaugh, California 
Josh Allen grew up in Firebaugh, California. The city is about 43 miles west of Fresno, California, and bills itself as the "Jewel of the San Joaquin" valley, per Firebaugh.org. The city is home to approximately 8,000 residents.
The NFL quarterback is the son of Joel and LaVonne Allen. He grew up in Firebaugh with his three siblings, an older sister, and a younger brother and sister.
Josh played multiple sports at Firebaugh High School but excelled at football. In his junior and senior years under center for the Eagles, he threw for 5,269 yards and scored 59 touchdowns, per BufBills.com.
Despite the stellar numbers, the then-6-foot-2, 180-pound QB from a small California town didn't garner much interest from colleges. In fact, he described himself as a "no star, no offer" recruit.
Where did Josh Allen go to college?
With few options to continue his post-high school football career, Allen decided to spend a year at Reedley College, a community college about 60 miles southwest of Firebaugh.
Allen again succeeded on the field at Reedley, throwing for 2,055 yards and 26 touchdowns. More importantly, he grew three inches and gained 35 pounds at the junior college. The now-6-foot-5, 215-pound passer sent notes to numerous Division I colleges asking for a scholarship.
The only offers Allen received were from Eastern Michigan and the University of Wyoming. He decided to take the latter offer and became a two-year starter for the Cowboys. He threw for 5,066 yards and 44 touchdowns in Laramie, becoming a top NFL prospect after declaring for the 2018 Draft.
During that draft, the Buffalo Bills picked the former Firebaugh, Reedley, and Wyoming QB No. 7 overall.
Buffalo is the QB's home now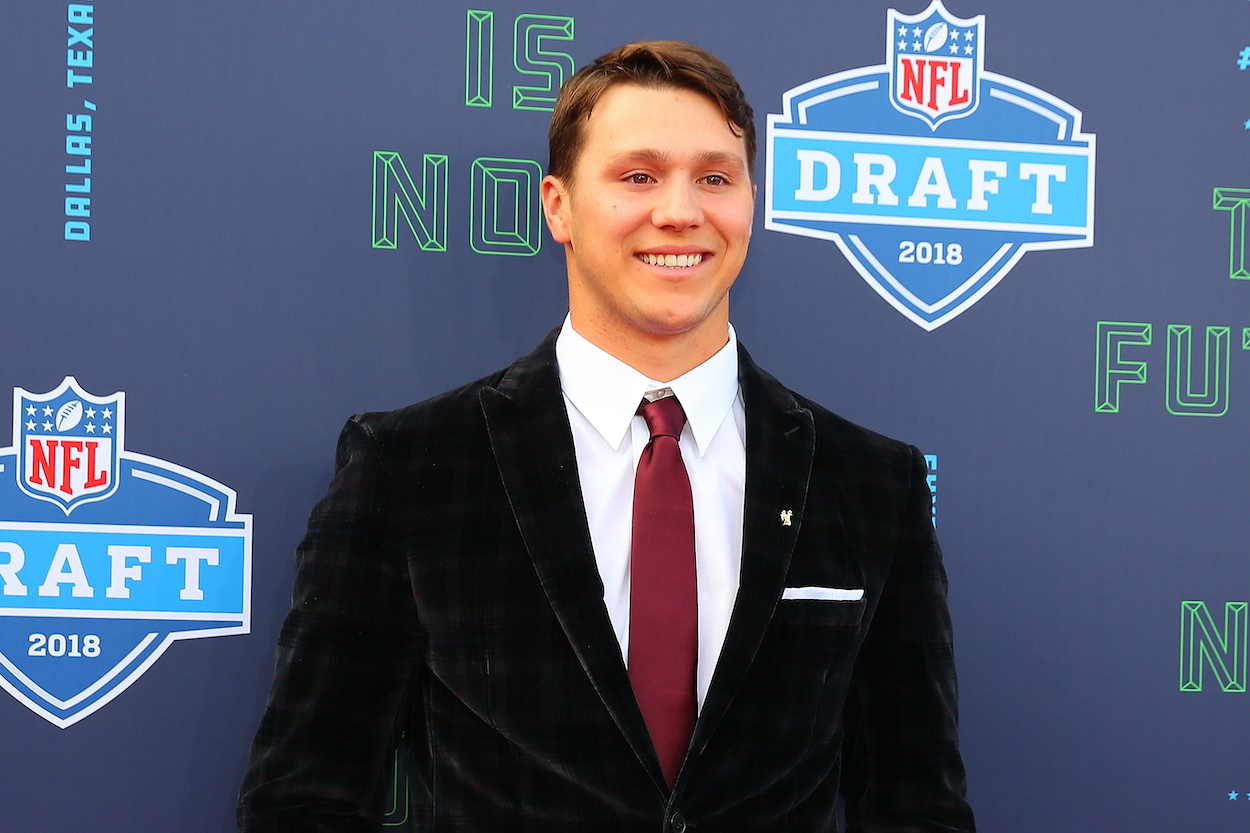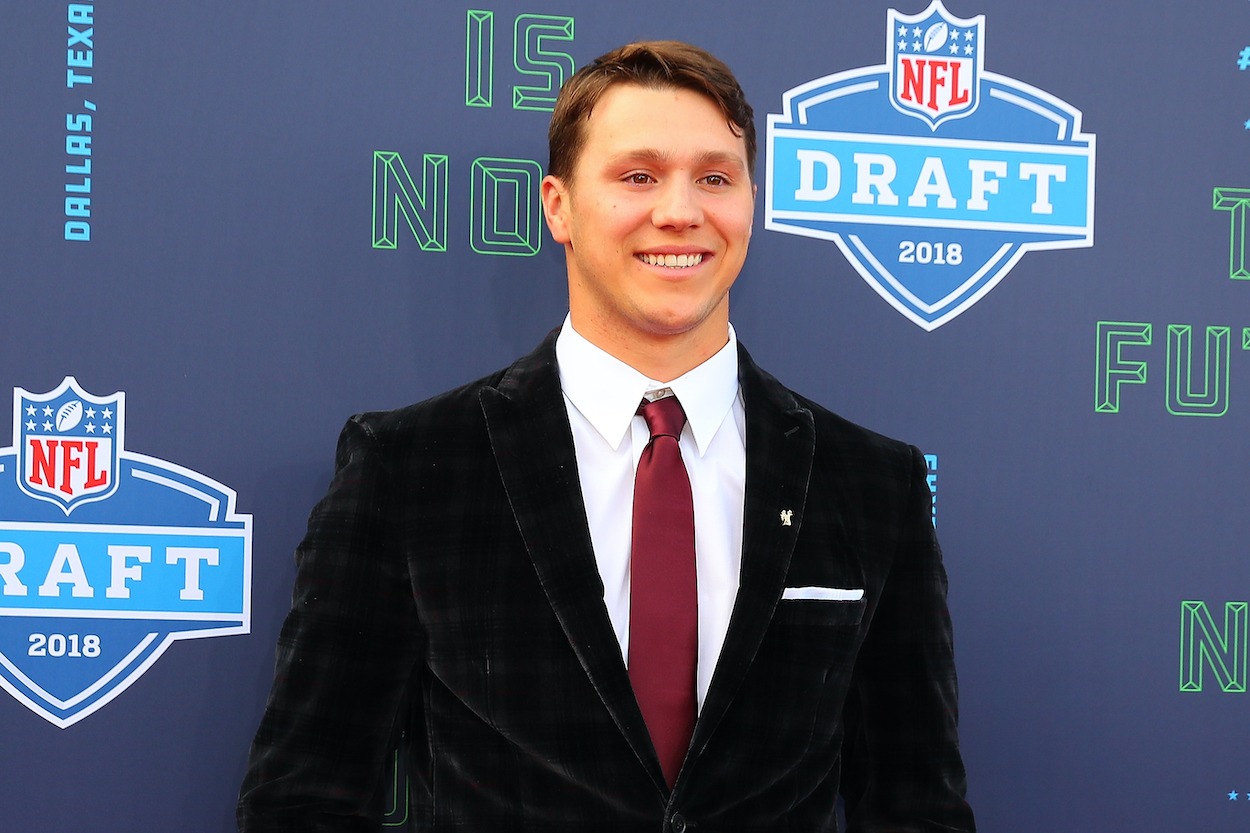 Allen has quickly become the face of the Bills franchise. If you ask, "where is Josh Allen from?" now, the answer is a suburb just outside Buffalo, NY.
After throwing for just over 2,000 and just over 3,000 yards in his first two seasons, Allen threw for 4,544 yards in 2020. He also improved his touchdown numbers each year, going from 10 to 20 to 37 passing TDs. His biggest improvement, though, came in his passing accuracy. Allen built up his completion rate from 52.8% to 58.8% to 69.2% last season.
These numbers led to the QB garnering the second-most votes in the 2020 NFL MVP race and helped him lead the Bills to the organization's first AFC Championship game since 1993.
As much as Allen has endeared himself to Buffalo, the city and the team's fans, known affectionately as Bills Mafia, have made an impression on him as well. After Allen's grandmother Patricia died in November 2020, Bills fans began making $17 donations — in honor of Josh's Bills jersey number — to the Oishei Children's Hospital in Buffalo. By the time the impromptu campaign slowed down, the hospital received over $1 million in the name of Allen's late grandmother.
Allen now calls Orchard Park, NY — where the Bills' Highmark Stadium is — home. He lives there with his girlfriend Brittany and his silver lab named Sky.
All stats courtesy of Pro Football Reference and Sports Reference