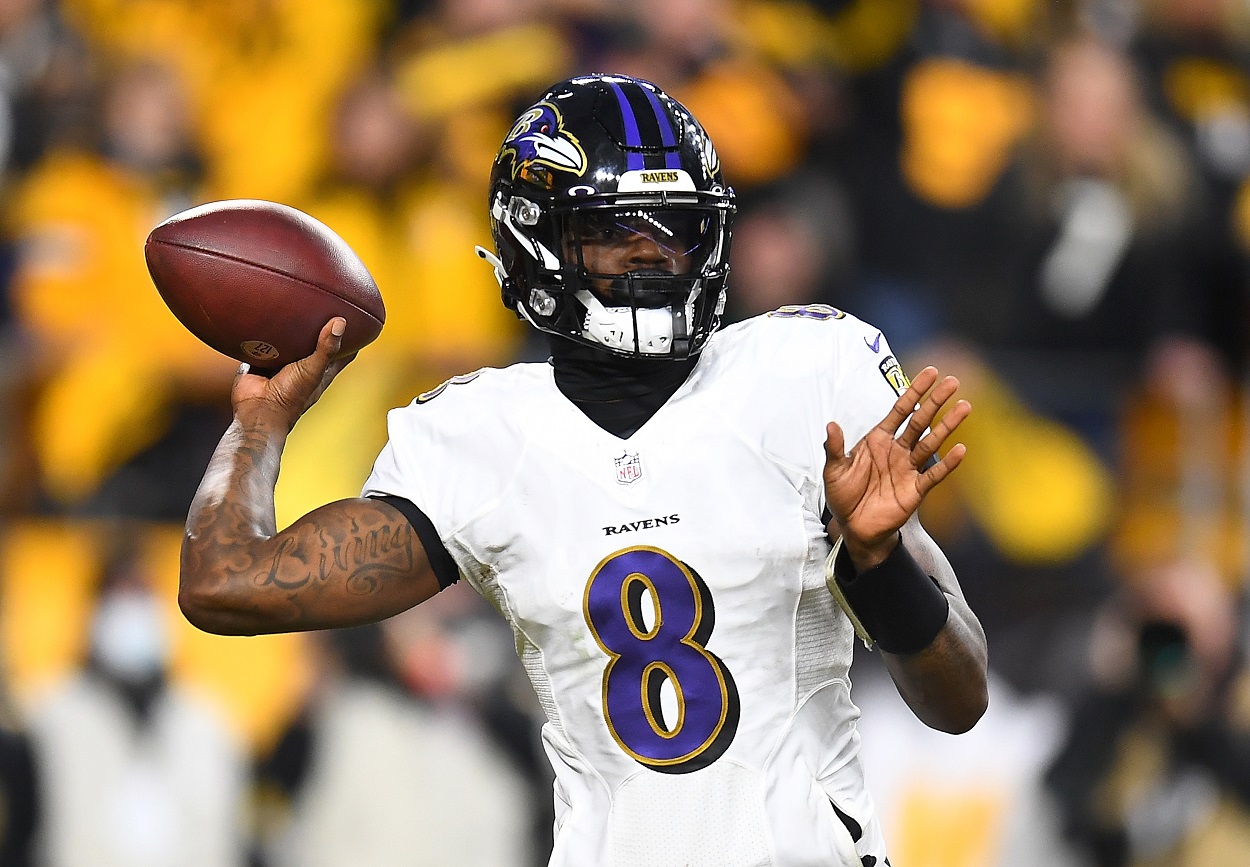 Lamar Jackson Quietly Sets a Deadline to Cease Contract Negotiations With the Ravens, but Baltimore Could Always Use the Franchise Tag
Lamar Jackson has a deadline set for his contract negotiations with the Baltimore Ravens.
Through his first four NFL seasons, Lamar Jackson owns a 37-12 regular-season record and has already been a two-time Pro Bowler, a one-time First Team All-Pro selection, and an NFL MVP for the Baltimore Ravens.
He's completed 64.1% of his passes for 9,967 yards with 84 touchdowns against 31 interceptions and has added 3,673 yards and 21 scores on the ground.
But the Heisman Trophy winner is also just 1-3 in four postseason appearances and remains without a contract beyond the upcoming 2022 campaign. And if the Ravens don't act quickly, the face of their franchise will play the entire season that way.
Lamar Jackson hints that he won't negotiate his contract with the Ravens during the season
As is typically expected these days when Jackson meets with the media, the 25-year-old was asked about his future in Charm City over the weekend. And as is also typically expected, the Florida native didn't have a lot to say as he's been firm in his stance on keeping the details of his talks with the Ravens private.
However, in this particular instance, Jackson, who doesn't employ an agent, did offer up a bit more than usual when asked if he'd set a deadline to cut off negotiations on an extension.
"Yeah, we coming up to it. It's coming up. Season's coming up. We're going to be good for the season."

Lamar Jackson on his contract negotiations with the Ravens
Jackson seems to be saying he — or his mother — won't negotiate once the Ravens start the regular season. So that's less than four weeks for Eric DeCosta to strike a deal with his signal-caller. There is, of course, an alternative option.
The Ravens could always use the franchise tag on Jackson next year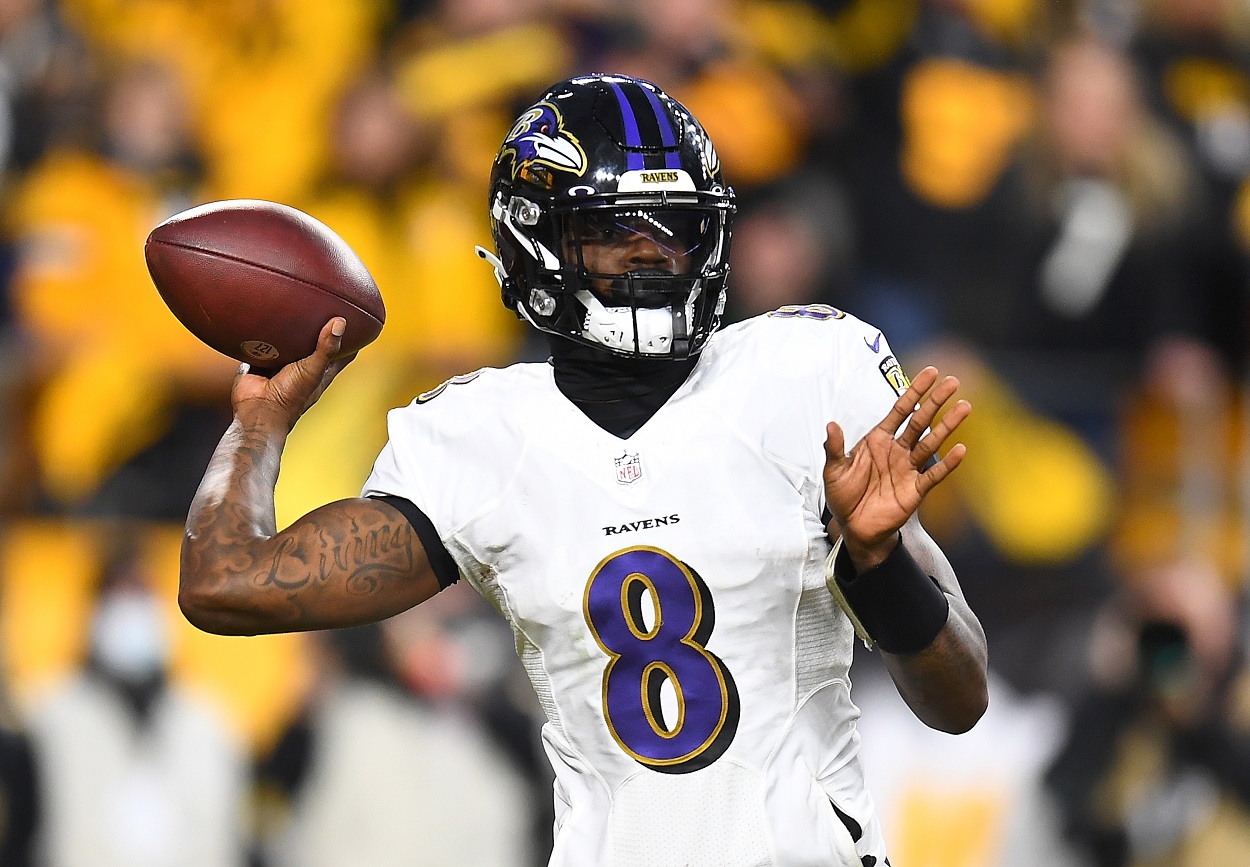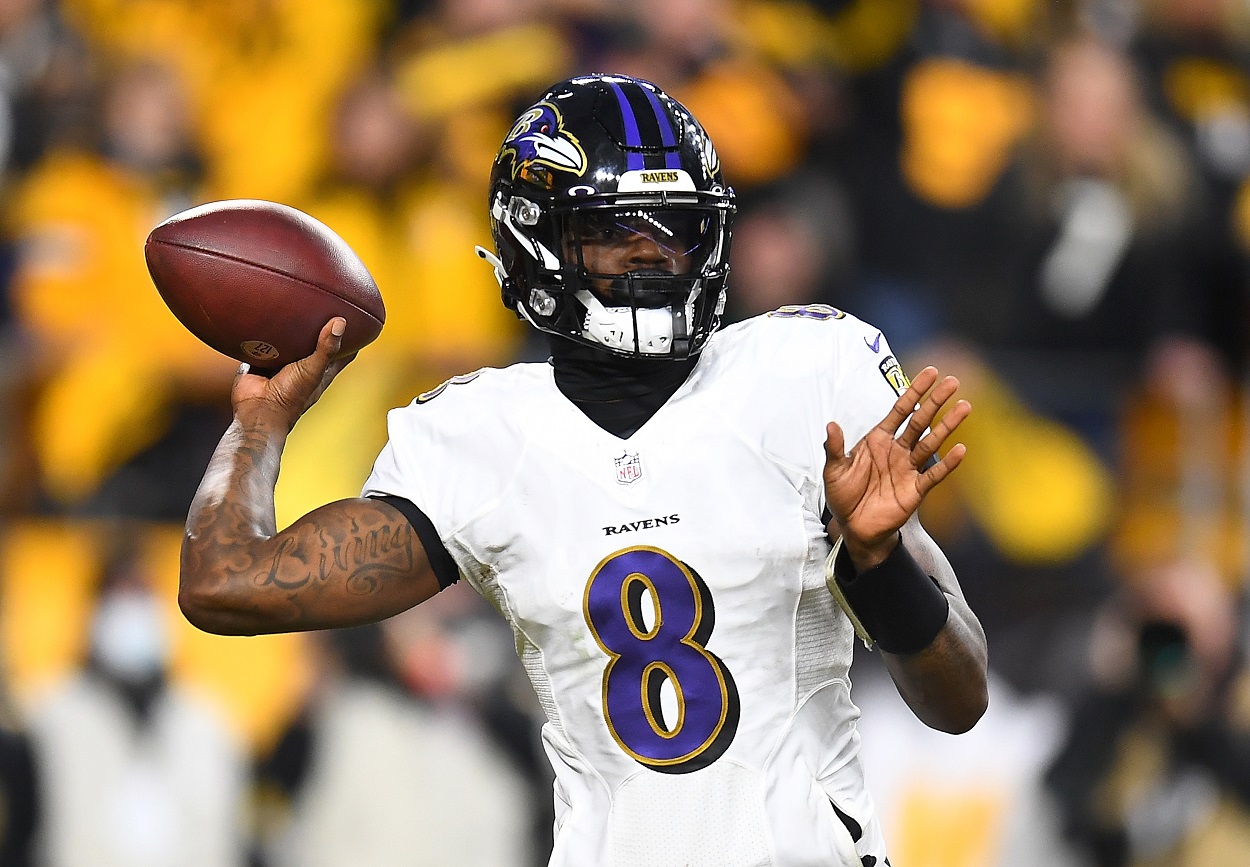 One would imagine Lamar Jackson is looking for a contract in excess of the five-year/$230.5 million extension the Arizona Cardinals recently gave Kyler Murray. While Murray has shown flashes here and there, Jackson has genuinely been the better overall quarterback and has a legit case to ask for more.
While likely not what the Ravens want to do, they could go the route the Dallas Cowboys went with Dak Prescott and hit Jackson with the franchise tag for the 2023 season.
Under the nonexclusive tag, Jackson, who will make roughly $23 million this year, would be looking at about $31.5 million in 2023. Two tags would put him at just under $70 million over two years, and a third tag in 2025 would add another $54 million. The issue here is that another team could slide in with a couple of first-round picks and steal him.
That fear goes away with the exclusive tag, under which Jackson would make roughly $45.5 million in 2023, given the current market. A second tag takes him over $100 million, and a third tag would cost the Ravens an extra $78 million. No way things get that far, but we wanted to be thorough.
Chances are a deal gets done before any franchise tag fully comes into play. Even if Baltimore slaps it on him ahead of free agency next year, Jackson still has a few more months to negotiate before signing it.
So we now just continue to wait to see how the saga unfolds.
Stats courtesy of Pro Football Reference, Contract info courtesy of Spotrac
Like Sportscasting on Facebook. Follow us on Twitter @sportscasting19 and subscribe to our YouTube channel.