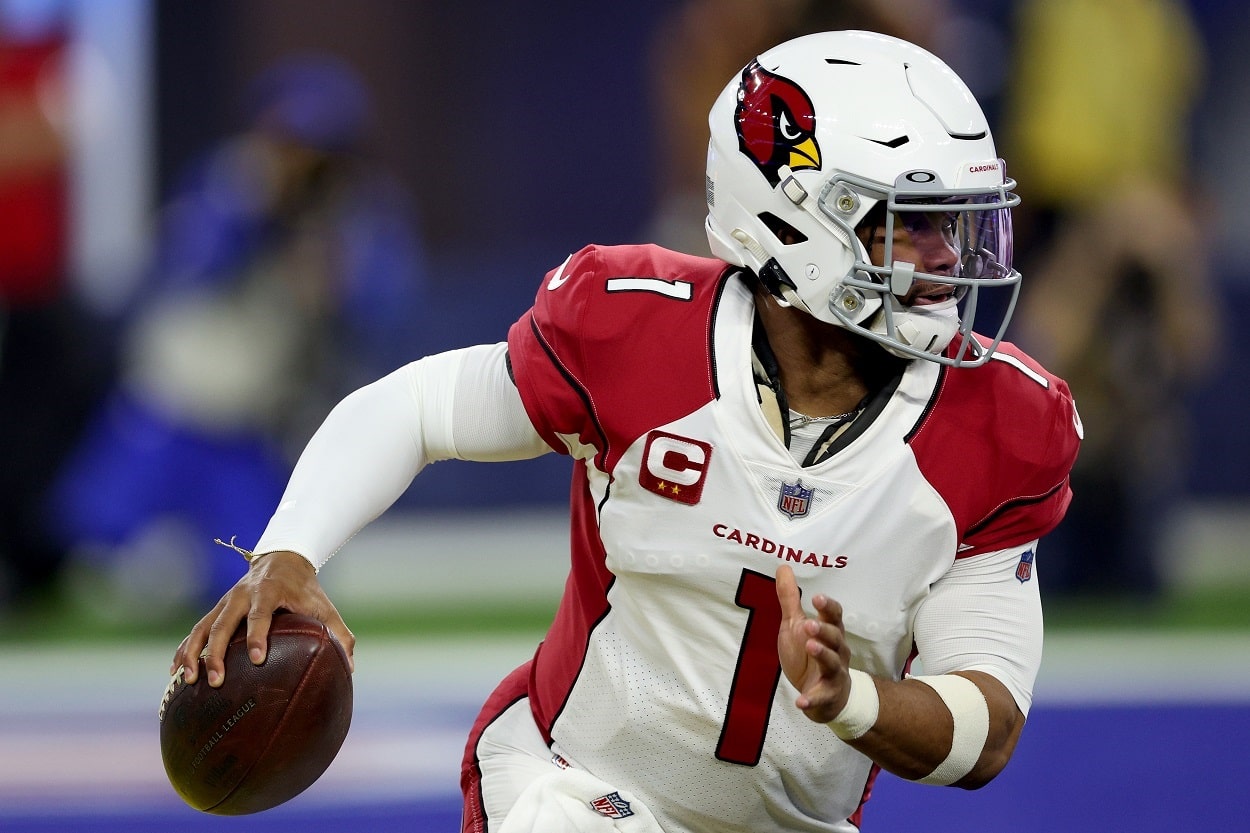 Kyler Murray Now Makes More Money Than the Entire 26-Man Roster of the Oakland A's, the Team That Took Him in the First Round of the MLB Draft
Kyler Murray now makes more money than the entire Oakland A's 26-man roster.
Remember when Kyler Murray was going to pursue a career in baseball instead of the NFL? Well, he's obviously made the right decision — at least as far as his bank account is concerned.
Despite the drama surrounding Murray and his contract extension with the Arizona Cardinals, the deal finally got done late last week. And what a deal it was for the fourth-year quarterback as Murray received a five-year extension worth up to $230.5 million with $160 million in guaranteed money.
His new average annual salary makes the former Oklahoma star the NFL's second-highest-paid signal-caller behind only Aaron Rodgers. And in further proof that he made the correct career choice, Murray is now set to make more than the entire 26-man roster of the Oakland A's, the team that took him in the first round of the 2018 MLB Draft.
Kyler Murray was drafted by the Oakland A's in the first round of the 2018 MLB Draft
Murray's collegiate baseball career didn't get off the most fantastic start. Initially set to play as an infielder for Texas A&M during the 2016 season, he never suited up for the Aggies as he announced his transfer to Oklahoma following the 2015 football season.
Murray switched to the outfield for the Sooners and finally made his collegiate debut in 2017 but hit just .122 with zero home runs, six runs batted in, and a dozen stolen bases in 27 games. He improved slightly in summer ball with the Harwich Mariners of the Cape Cod Summer League but still hit just .170 in 16 games.
The Texas native finally found his groove in 2018, however, hitting .296 with 13 doubles, three triples, 10 home runs, 47 runs batted in, and 10 stolen in 51 games.
Despite Murray announcing his intention to continue his football career at Oklahoma, the Oakland A's took the then-20-year-old with the ninth pick of the 2018 MLB Draft. The plan was for Murray to play the 2018 season with the Sooners and then report to spring training in 2019 to begin his professional baseball career.
But that never happened.
He won the Heisman in 2018 and chose the NFL over MLB
With Baker Mayfield off the pros following his Heisman Trophy-winning campaign in 2017, Murray took over as the starting quarterback for the Sooners in 2018 and won a Heisman of his own.
Leading Oklahoma to a Big 12 Championship and an appearance in the College Football Playoff, Murray completed 69% of his passes in 2018 for 4,361 yards with 42 touchdowns against just seven interceptions. He also added 1,001 yards and 12 scores on the ground and won the Heisman in a walk, easily defeating Tua Tagovailoa.
Given that success, Murray chose to forgo his senior year and entered the NFL Draft in January 2019. In early February, right around the time he would have been preparing to head to spring training, he announced that he would no longer pursue a career in baseball, instead opting to focus on football.
Murray was taken with the No. 1 overall pick in the 2019 NFL Draft by the Arizona Cardinals and has completed 66.9% of his passes for 11,480 yards with 70 touchdowns against 34 interceptions in his first three seasons, winning Offensive Rookie of the Year and earning two trips to the Pro Bowl. He's also added 1,786 yards and 20 touchdowns on the ground.
Murray's new average NFL salary is higher than that of the entire 26-man roster of the 2022 Oakland A's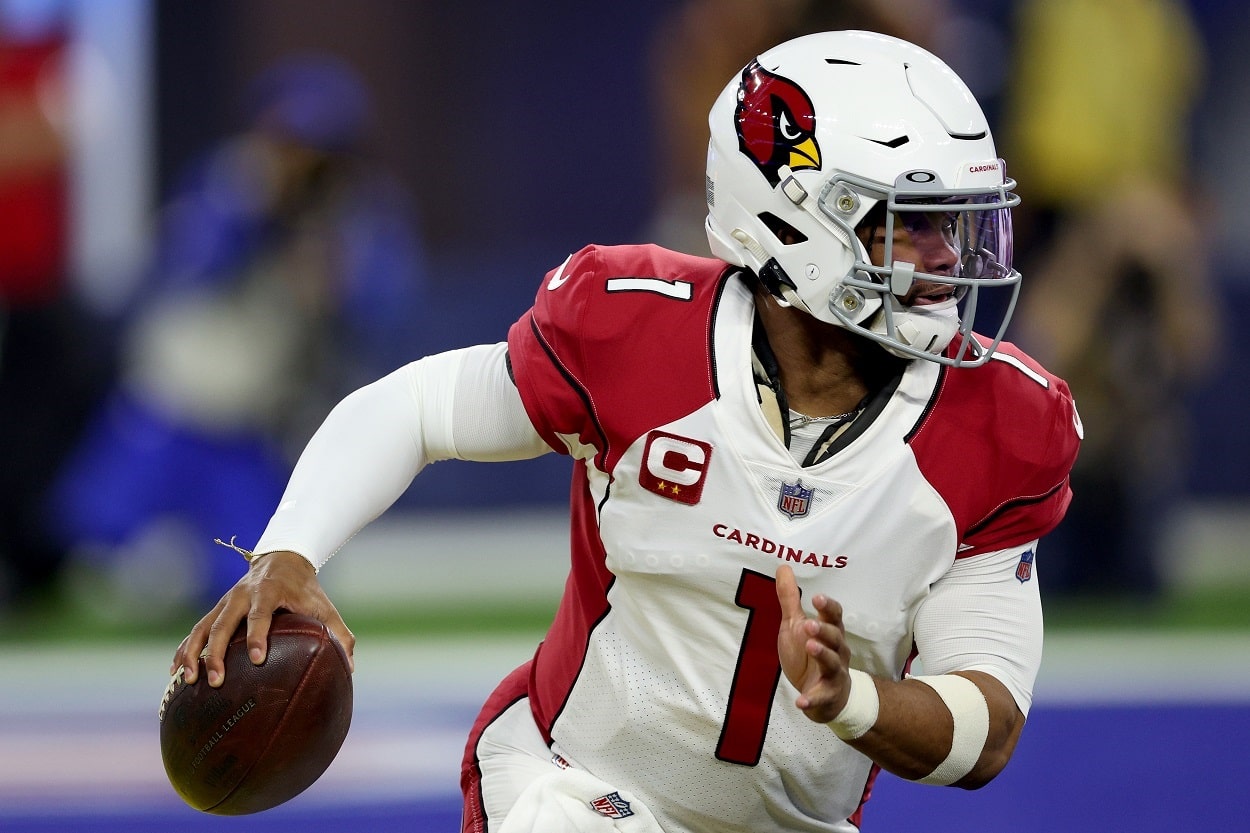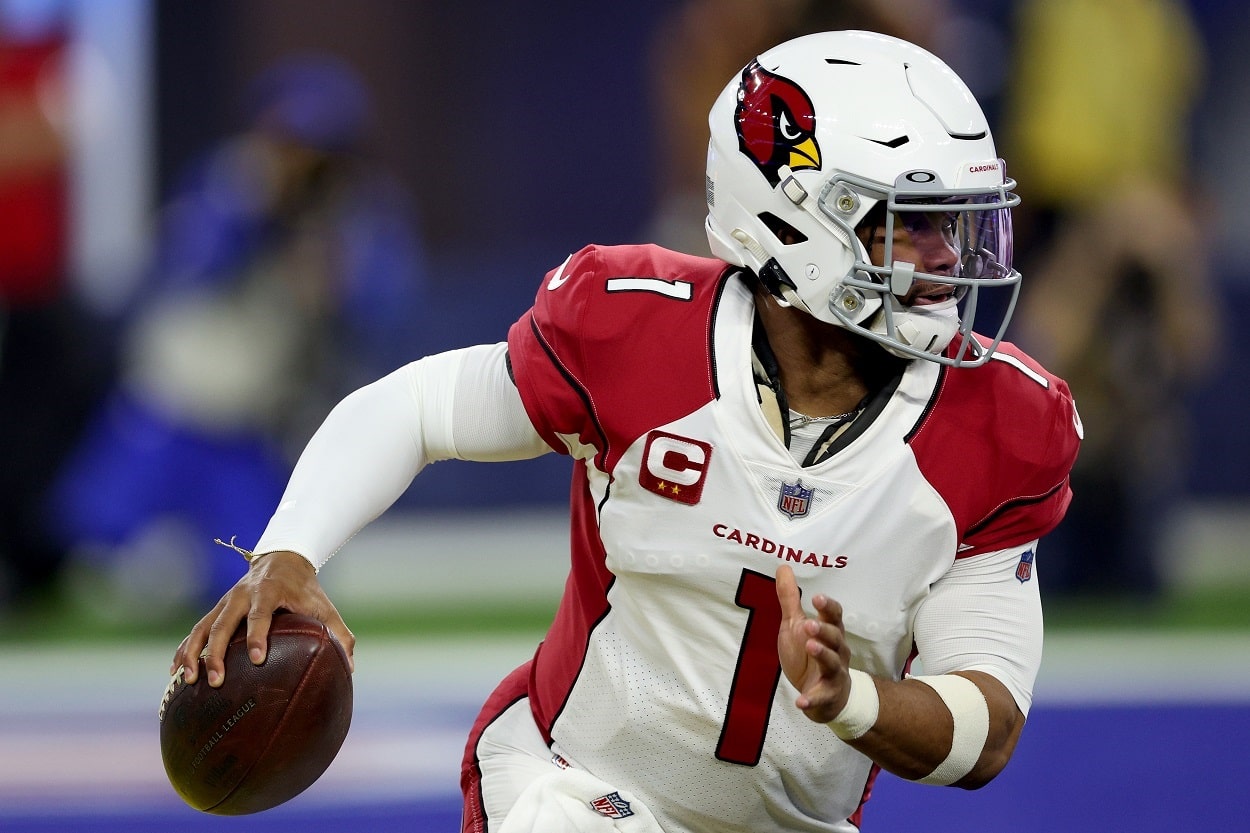 Assuming Kyler Murray makes all the money he can make under his new deal, his new average annual salary is $46.1 million.
The entire Oakland A's payroll for the 2022 season is $48,368,704. But that includes not just base salaries and signing bonus money for current players but also injured list money, retained salary, and deferred salary. That deferred salary is $3 million owed to Trevor Rosenthal, who never played a single game for the A's after signing a one-year/$11 million deal with the team ahead of the 2021 campaign.
If you take only Oakland's 26-man roster into account, including signing bonuses, you're looking at $43,538,334 in total salary. That's $2.5 million less than Murray's new average annual salary.
So, again, it's safe to say Murray made the correct career choice. It's not that he couldn't have made big money in baseball, but likely not as much as he's making now in the NFL. And he certainly wouldn't have gotten that big-money contract this soon in Major League Baseball.
Perhaps Murray can use some of that money to buy up some seats in Oakland as a goodwill gesture for walking out on the team three years ago. It's likely he now makes more money than the combined income of everyone in attendance at an A's game on a given day as well.
Stats courtesy of Sports Reference, Contract info courtesy of Spotrac
Like Sportscasting on Facebook. Follow us on Twitter @sportscasting19 and subscribe to our YouTube channel.