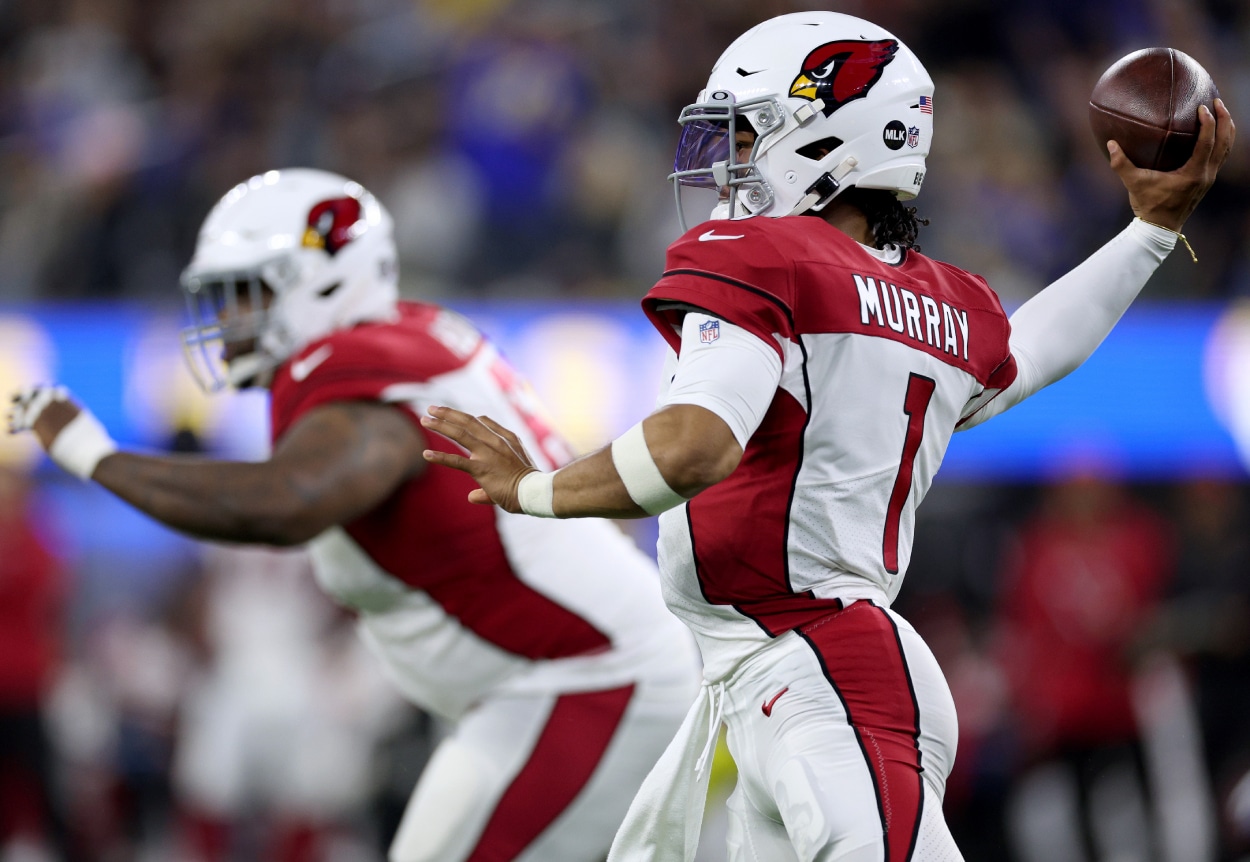 Kyler Murray Inks $230M Deal and Isn't Even a Top-10 Quarterback
The Arizona Cardinals got bold this week, locking up quarterback Kyler Murray with a $230 million extension.
It's tough to grasp the reason for the Arizona Cardinals making quarterback Kyler Murray the second-highest-paid quarterback (annually) in the NFL. Sure, Murray has improved the Cardinals' record in each of the three seasons he's been in the league, and it's understandable the team would want to keep him.
But at $46.1 million per year?
Only Green Bay Packers quarterback Aaron Rodgers makes more per season at $50.3 million, but at least he's coming off his third MVP season. Murray is an exciting, young player, but what has he done to earn a $230.5 million deal? He's not even a top-10 quarterback in the NFL.
Kyler Murray rewarded handsomely by the Arizona Cardinals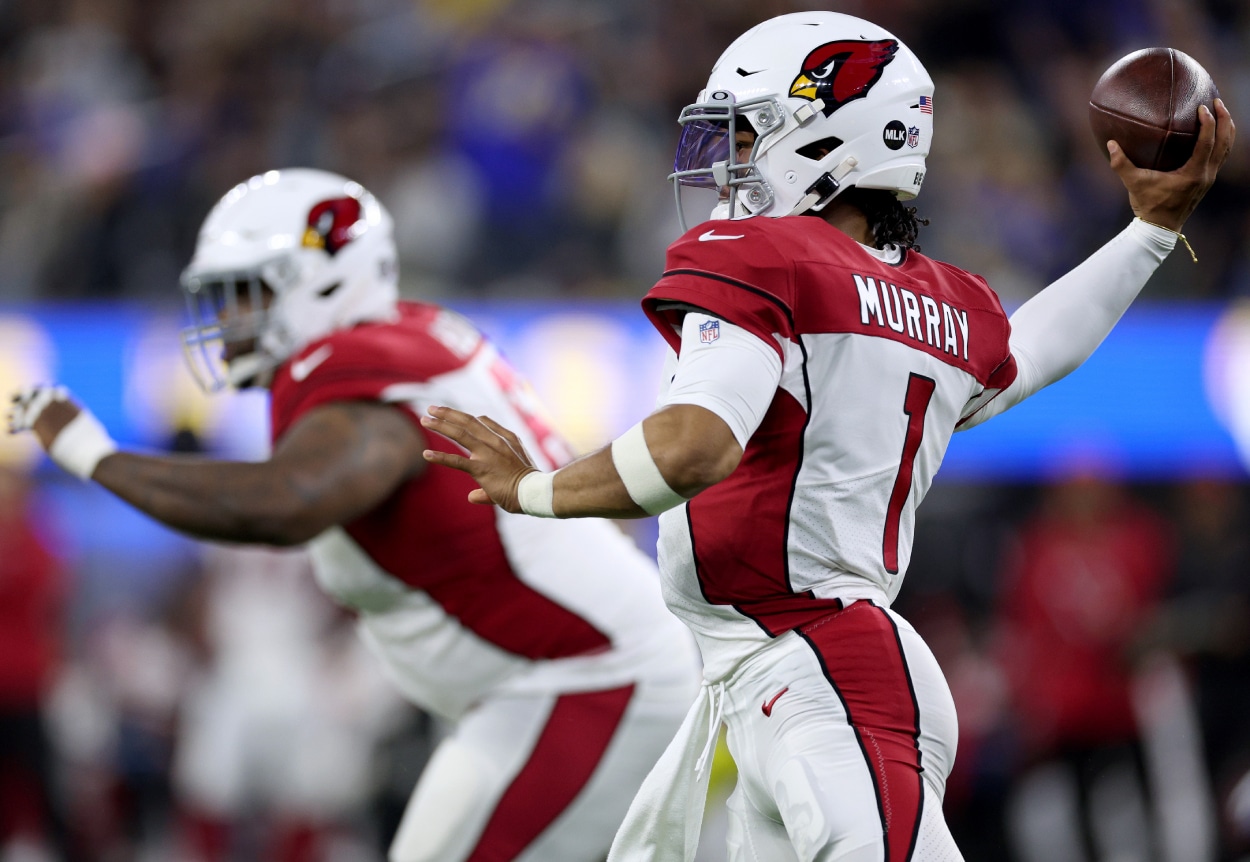 The Cardinals snagged Murray with the first overall pick in the 2019 NFL Draft and have clearly decided he's their quarterback of the future. The 5-foot-10 Murray was named Rookie of the Year, leading the Cardinals to a 5-10-1 mark, two wins better than Arizona's previous season.
The following season, The Cards improved to 8-8 as Murray threw for 3,971 yards and 26 touchdowns while rushing for 819 yards and 11 touchdowns. Murray earned the first of his two straight Pro Bowls in 2020.
Last year, he went 9-5 in his 14 starts and led the Cardinals to the postseason. There, he threw a pair of interceptions in an ugly loss to the Los Angeles Rams.
This week, the Cardinals locked Murray up with a five-year extension worth $230.5 million that runs through 2028. According to ESPN, the deal includes $160 million guaranteed for injury.
The only deal in league history with more guaranteed money is the even-more-bizarre one the Cleveland Browns gave Deshaun Watson, whose $230 million is fully guaranteed.
Murray isn't even a top-10 quarterback in the league
Is Murray a franchise quarterback? The Cardinals clearly think so. To them, he is, but he's not even in the top third of quarterbacks in the league. He's making Rodgers and Patrick Mahomes-type money but isn't even in the same class.
There are at least 10 quarterbacks better than Murray, starting with Rodgers and Mahomes. Throw in Josh Allen, Justin Herbert, Matthew Stafford, Russell Wilson, Dak Prescott, Tom Brady, Joe Burrow, and Lamar Jackson, and there's 10 off the bat.
We're not even counting Watson, who has proven to be a better quarterback, but his status for this year is still up in the air. Also not listed are Trevor Lawrence and Zach Wilson, two young studs on poor teams like Murray was when he got his start.
Could we put New England Patriots quarterback Mac Jones up there with Murray? At this stage, we'll give the nod to Murray, but Jones is an up-and-comer. Derek Carr? Let's see how he performs with an elite receive in Davante Adams on his side. Murray's numbers got much better after the Cardinals traded for DeAndre Hopkins.
The bottom line is Murray is a middle-of-the-pack quarterback making the money of an elite quarterback.
Good for Murray for signing the deal. Bad for the Cardinals, who now have a commitment they're likely to regret down the line.
Like Sportscasting on Facebook. Follow us on Twitter @sportscasting19 and subscribe to our YouTube channel.