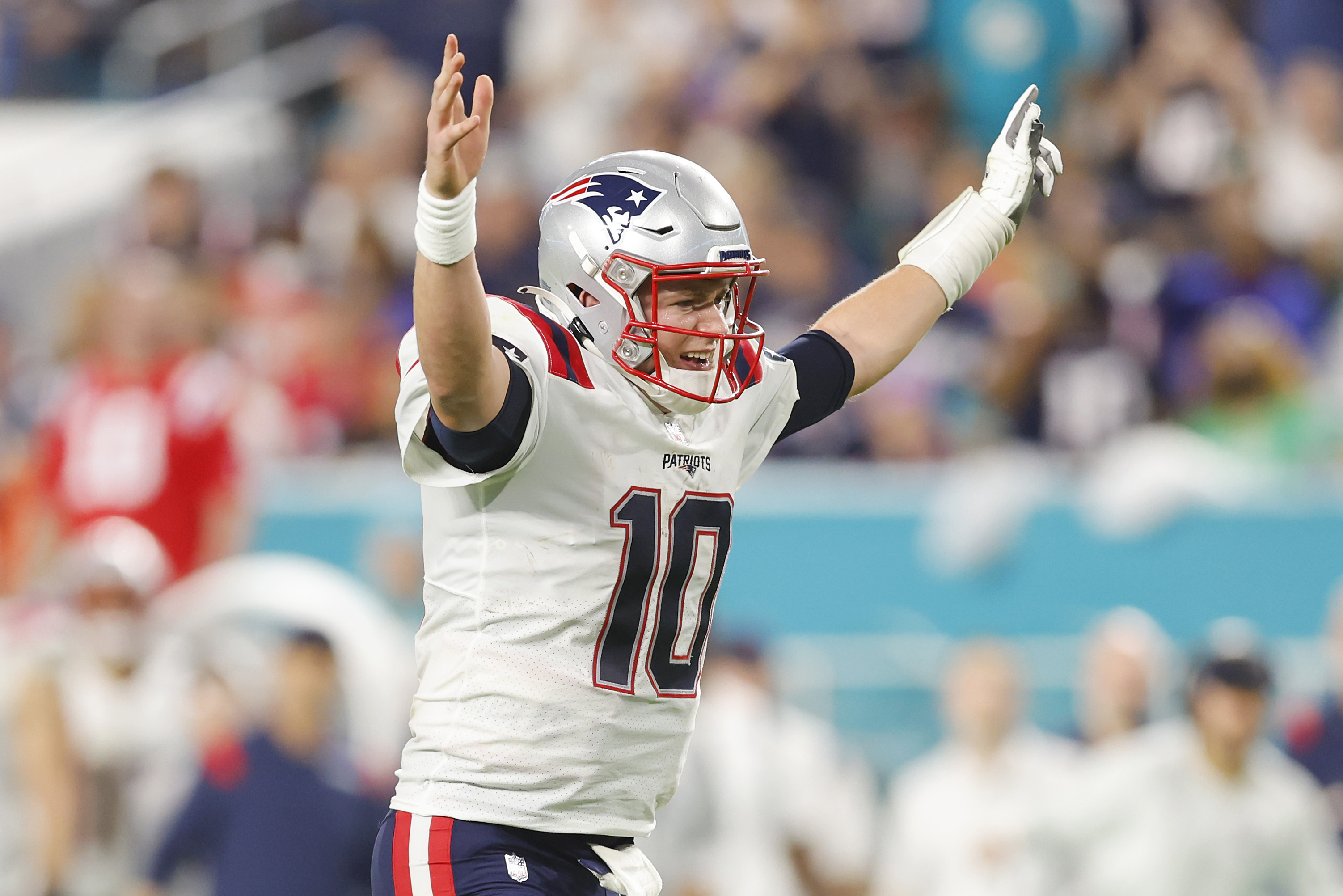 New England Patriots 2022 Prediction: Mac Jones & Co. on the Outside Looking in Come Playoff Time
Mac Jones and the New England Patriots won't clinch a playoff berth this season.
After an ugly 2020 season that saw the New England Patriots miss the playoffs for the first time since 2008, they returned to the postseason under a rookie quarterback. Mac Jones, the fifth quarterback chosen in the 2021 NFL Draft, put together an impressive first season, guiding the team to a 10-7 record and getting Bill Belichick & Co. back in the playoffs.
Although it was an ugly outing in Buffalo — a 47-17 loss to the Bills — it was a valuable experience for the young QB. Jones enters this season knowing it's his show to run. Jones likely won't be the problem this year when the Patriots watch the playoffs from home.
New England Patriots coach Bill Belichick has hyped up Mac Jones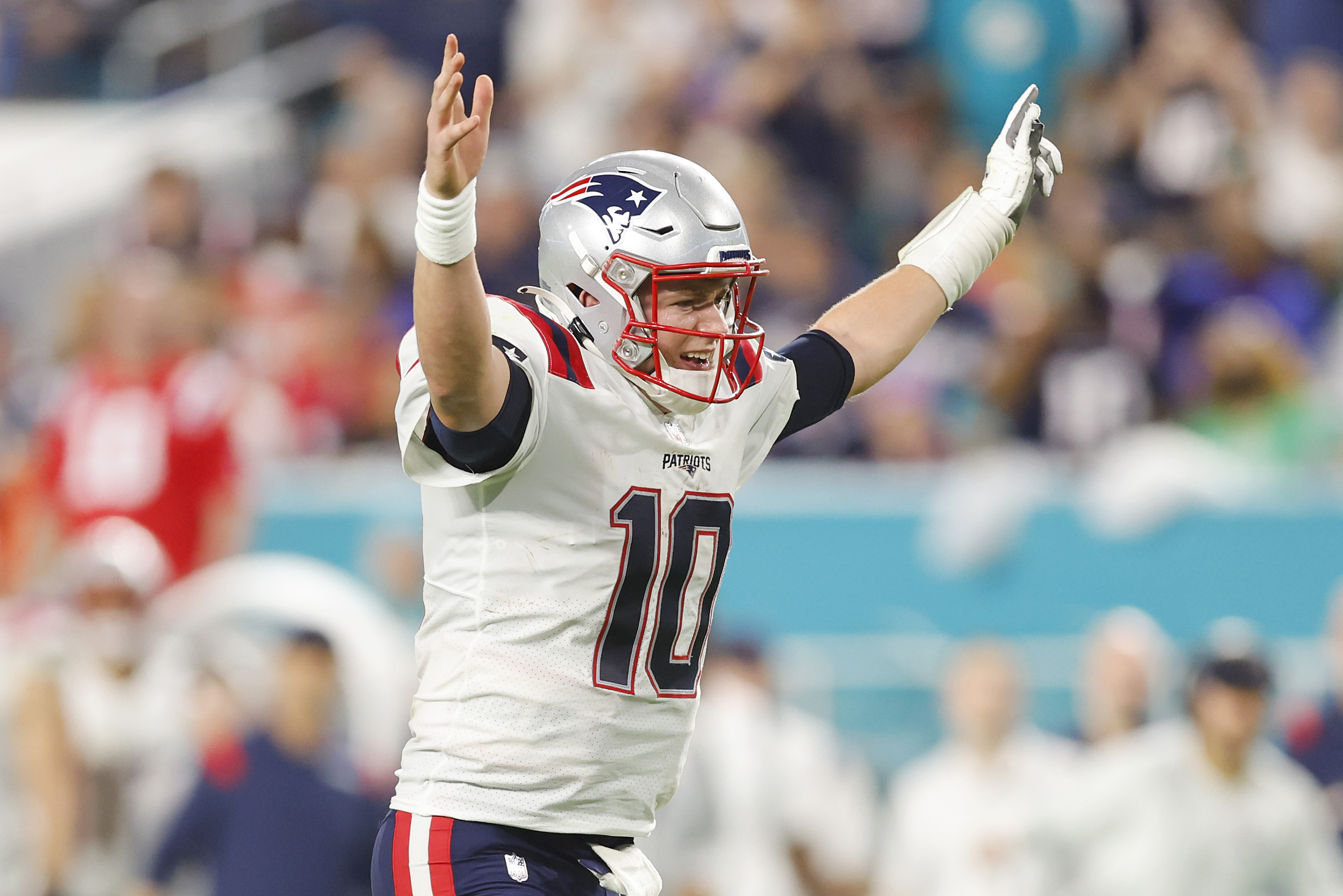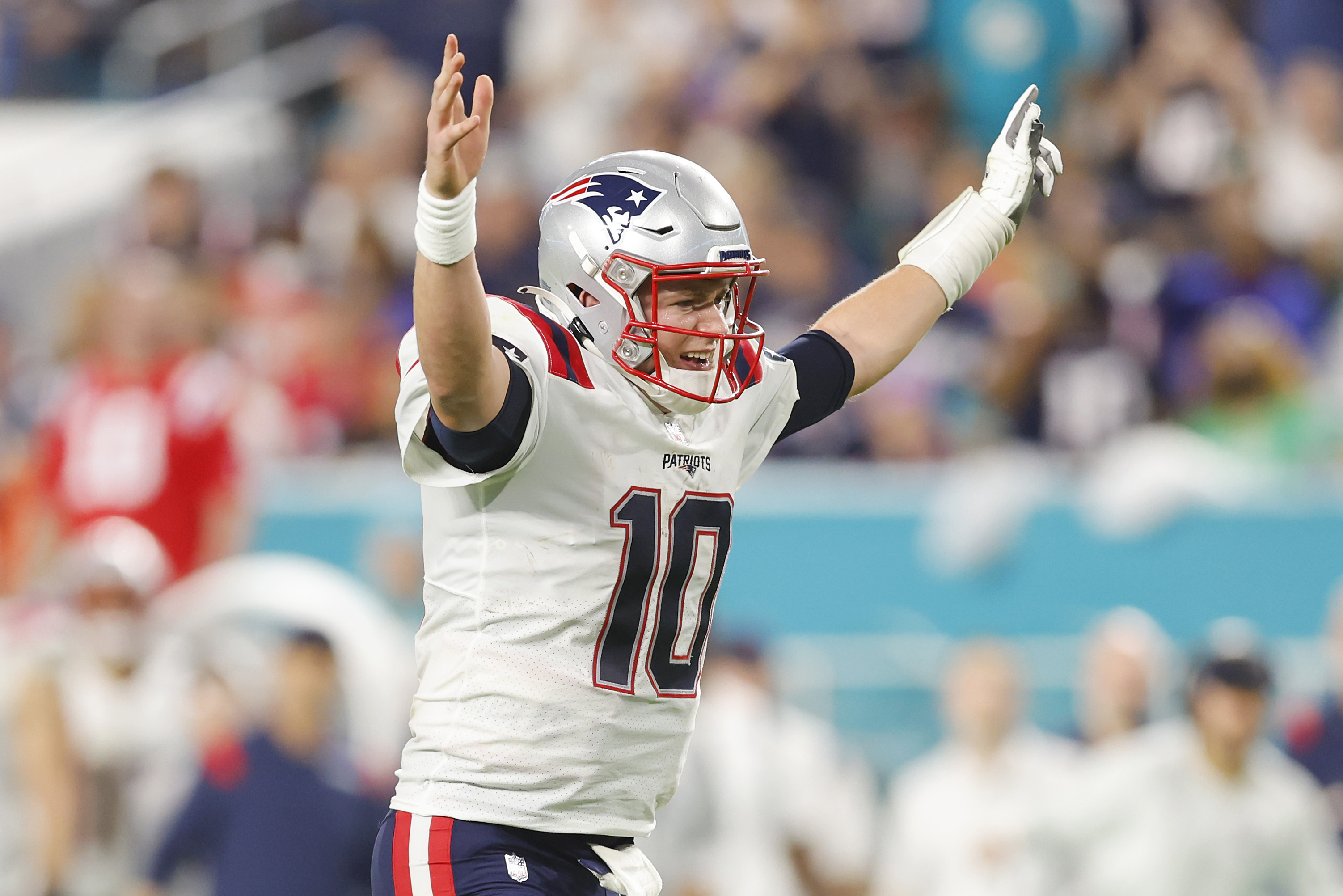 Jones has plenty of fans in New England, but his most important one might be Belichick.
The Alabama product took the quarterback job from veteran Cam Newton last year and had quite a rookie year. Jones threw for 3,801 yards and 22 touchdowns against 13 interceptions. He completed better than 67% of his passes.
He's had a strong camp this year, Jones entered camp with more confidence, earning unusually high praise from Belichick.
"I think there's a dramatic improvement," Belichick gushed to reporters early in camp. "His physical work and conditioning, working on his mechanics, working on his footwork, working on his understanding of our offense, of opponent defenses, of all these things. We've talked about these things in varying degrees, some more emphasis than others, and maybe some other things that'll come along later on. Can't do it all at once.
"His offseason work has been significant. I think everyone recognizes how well he prepares and how much further along he was than he was a year ago."
It won't be on Jones when the Patriots don't make the playoffs
If Jones continues his improvement as Belichick clearly expects, he won't be the reason they'll be on the outside looking in come playoff time.
The problem for the Patriots is that everyone around them got better. They are no longer the king of the AFC East, never mind the AFC. The Buffalo Bills were better last year and improved from a year ago.
The AFC is stacked. As good as Jones is or as good as people might think he'll be, he's not even in the top half of quarterbacks in the conference. That's no knock on Jones, It's a testament to the quarterback talent in the AFC.
While Jones' offseason work may have been significant, as Belichick says, don't underestimate the loss of offensive coordinator Josh McDaniels. McDaniels moved on to become the head coach of the Las Vegas Raiders, leaving a structured offensive system that's been in place for nearly two decades.
The loss of cornerback J.C. Jackson will sting on the defensive side of the ball. He's coming off his first Pro Bowl season after racking up 17 interceptions in the last two seasons.
New England has a tough start to the season with three of their first four games on the road. Games at the Miami Dolphins, Pittsburgh Steelers, and the Green Bay Packers, along with a home contest against the Baltimore Ravens, make for a tough beginning.
Nine wins won't get New England into the postseason, and 9-8 is where the Patriots will end up.
Like Sportscasting on Facebook. Follow us on Twitter @sportscasting19 and subscribe to our YouTube channel.