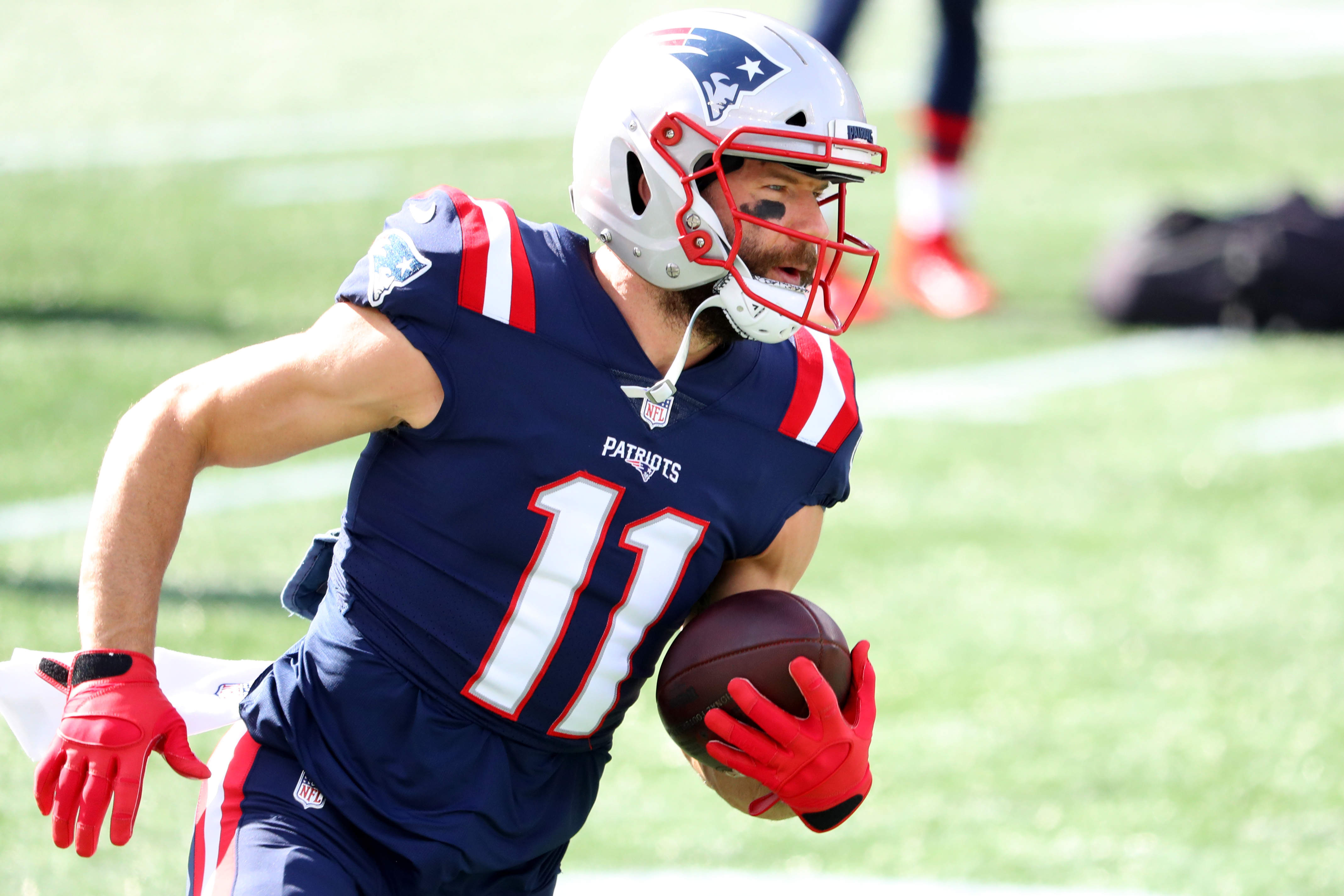 Julian Edelman Hints If He Returned to the NFL, It Might Be With the Patriots and Not Tom Brady
If Julian Edelman returned to the NFL, he'd likely end up with the New England Patriots, rather than with Tom Brady.
The 'if" is unlikely, but it was discussed. Would former New England Patriots wide receiver Julian Edelman make a return to the NFL?
His former quarterback, seven-time Super Bowl champion Tom Brady, recently un-retired. Would Edelman? Edelman's quick answer was no. When pressed, he said if he did ever come back, it's far from a slam dunk that he'd reunite with Brady.
Julian Edelman explains why a return to the NFL is a longshot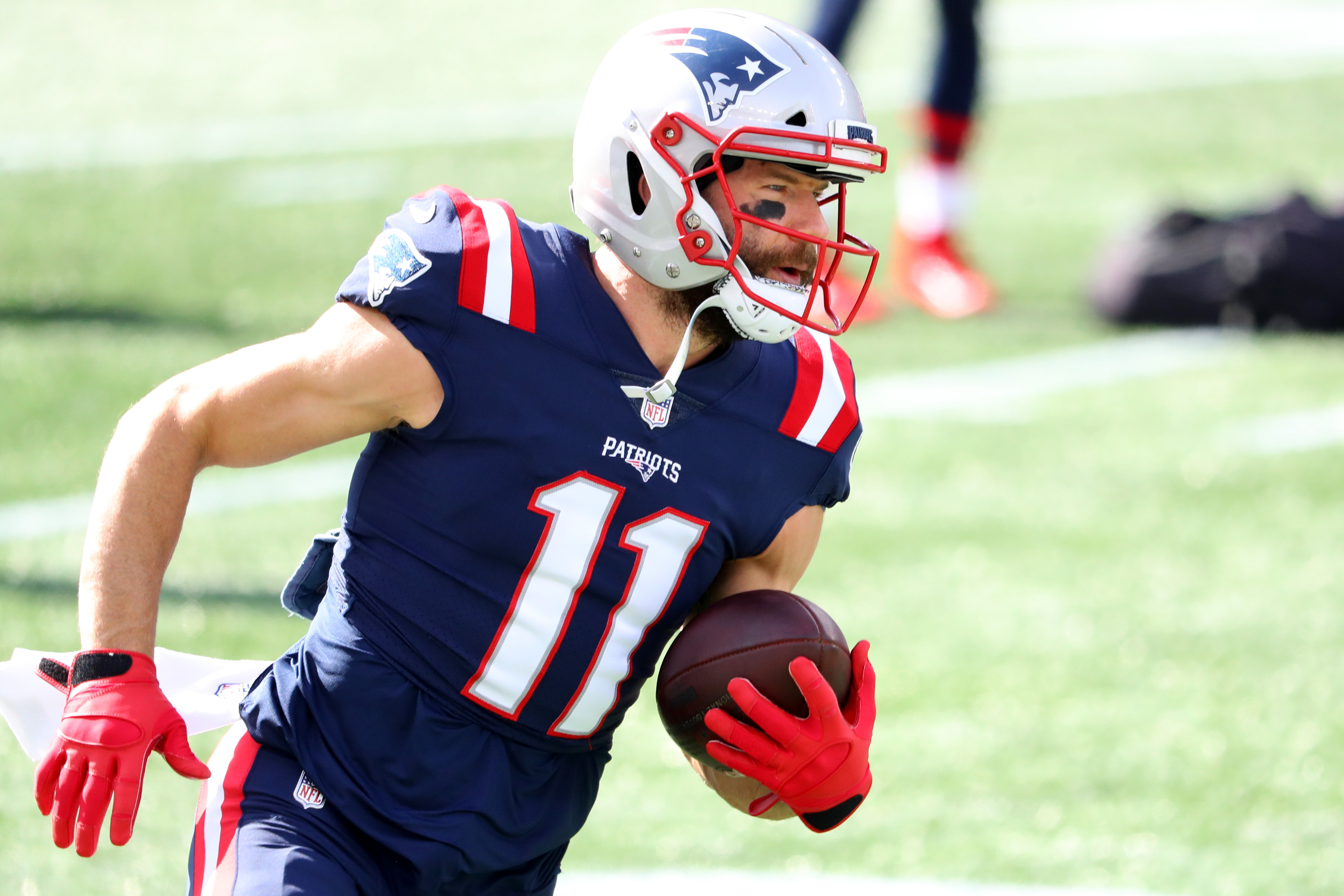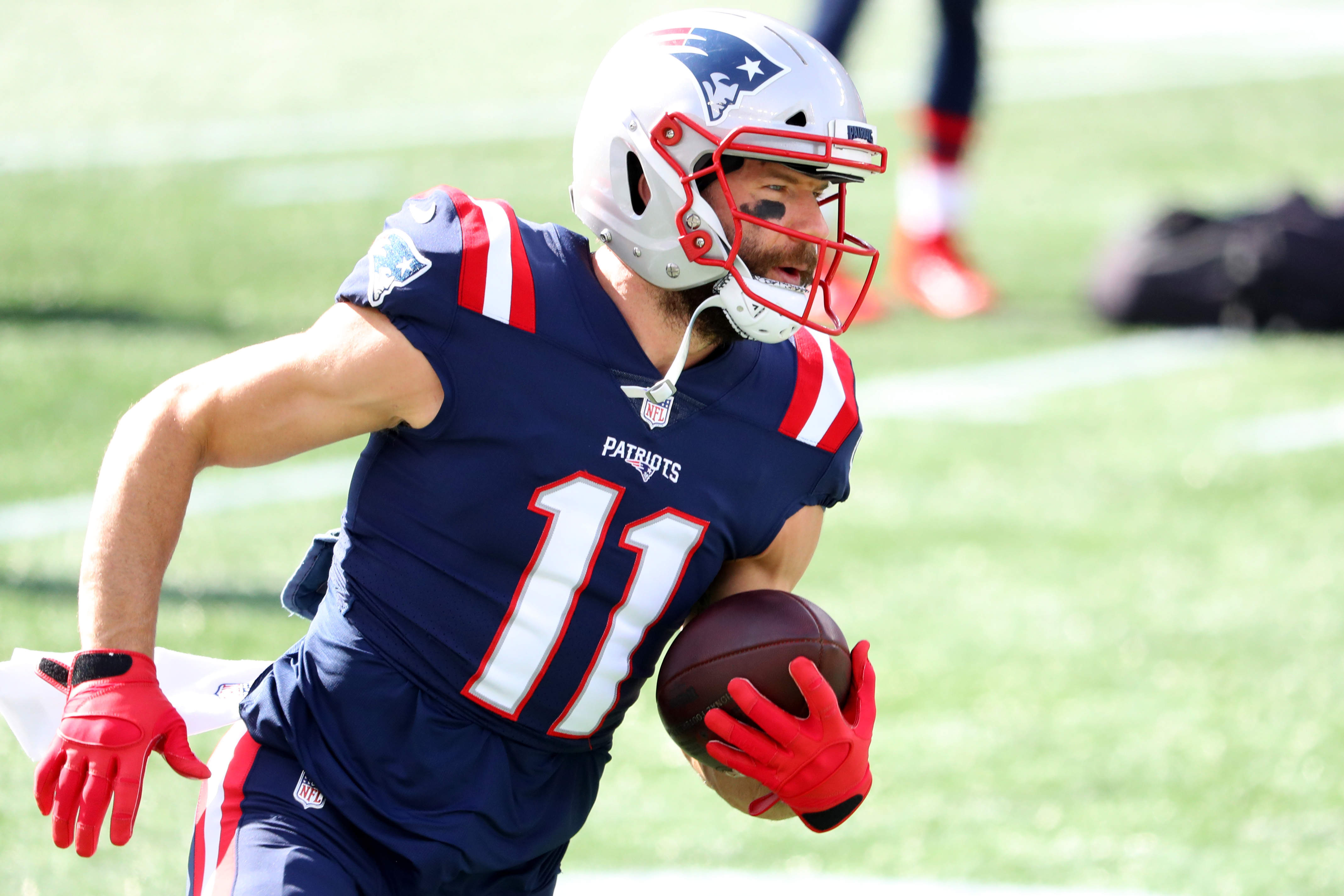 Edelman played 11 seasons in the NFL, all with Brady and the Patriots. He battled injuries throughout his career but proved to be one of the best postseason wide receivers in the history of the NFL. He's a three-time Super Bowl champion and was the MVP of Super Bowl 53.
Since Edelman announced his retirement after the 2020 season, a year in which he played six games, NFL fans have speculated about him making a comeback. Edelman recently appeared on the I Am Athlete podcast and addressed that topic.
"The amount of work I have to put into my body to train to make me confident, that's so much," Edelman said on the podcast this week. "Now that I've taken a year off and I'm not loading my body, compounding loads every single day, my body feels pretty straight.
"I've gone and dabbled out and go run routes. But then you see when you run routes, the next day I'm like, alright I'm not too bad, but I'm already like 10,000 reps behind, I feel, in my mind.
"To answer your question (about returning), probably not, but I will probably start training a little more and more just to kind of put some data on my brain to see if I can do it. I'm not going to put myself out there to look silly. I'm not going to go out there where I can get open on one play. I want to go out there, and if I want to ball, I'm going to have to go out and consistently do it time and time again."
Edelman said if he ever did come back, teaming with Brady isn't a given
Edelman knows he's well past his prime and remembers what it was like when when he faced an aging veteran.
"I remember when I saw old guys, when I saw old corners," he said. "When they used to strap you up because they were the older guy and you were the young guy that had the veteran moves and they were athletically peaking. Then you saw them tail off, and it was blood in the water. I was going after them, and I was going for their throat.
"I went after a lot of dudes, so I know a lot of dudes are gonna come after me."
Co-host Brandon Marshall gave Edelman credit for being honest, saying if there's meat still left on the bone, go out there and finish, especially if Tom Brady is still out there.
Edelman interrupted.
"Who said I would go to the Buccaneers?" he asked. "Maybe there's a couple of other teams.
"If I were to ever come back, I would want to come back as a Pat, probably. I got my opportunity there, I've got a life there. That's my home now. My whole adult life I've been in Boston. I know Boston better than I know San Francisco. I know the Cape better than I know Lake Tahoe.

Julian Edelman
"The parity in this league is going back and forth all the time, but the one guy you can always bet on is Bill Belichick."
Like Sportscasting on Facebook. Follow us on Twitter @sportscasting19 and subscribe to our YouTube channel.