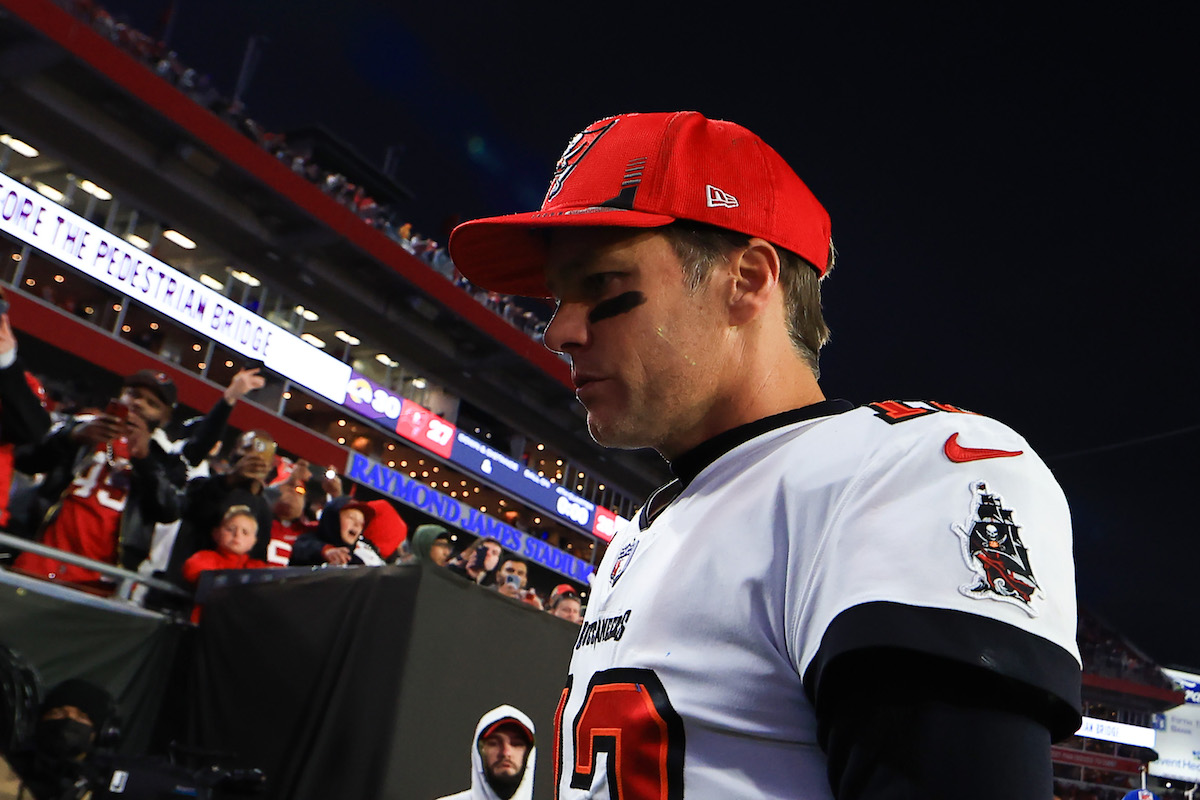 Tom Brady, Unretired and Entering Age-45 NFL Season, Can Only Be Compared to Kickers, Not QBs
Tom Brady can no longer be compared to quarterbacks. Kickers, strange as it may seem, are the only possible comparisons as he enters his age-45 season.
Tom Brady is back, and he'll presumably be back with a vengeance.
After a brief dalliance with retirement, the 44-year-old quarterback decided he wasn't done throwing touchdown passes for the Tampa Bay Buccaneers, announcing his return for the 2022 NFL season. After last year's efforts came to a bitter end with a 30-27 divisional-round loss to the Los Angeles Rams, courtesy of a late bomb from Matthew Stafford to Cooper Kupp that negated an inspired comeback attempt, he'll be out for both blood and his record-setting eighth Super Bowl title.
Brady has already moved well past the age at which even the most enduringly excellent quarterbacks experience a notable drop-off — look out, Aaron Rodgers! — and asserted himself as an anomaly among anomalies. But he's now entering totally uncharted territory as a signal-caller expected to start throughout an age-45 campaign.
The NFL GOAT already has countless records and achievements under his belt. Now he can set out to be the best player — not just quarterback, but overall player — the league has ever seen at such an advanced stage of the unending battle with Father Time.
Brady will be the first quarterback to make noise at age 45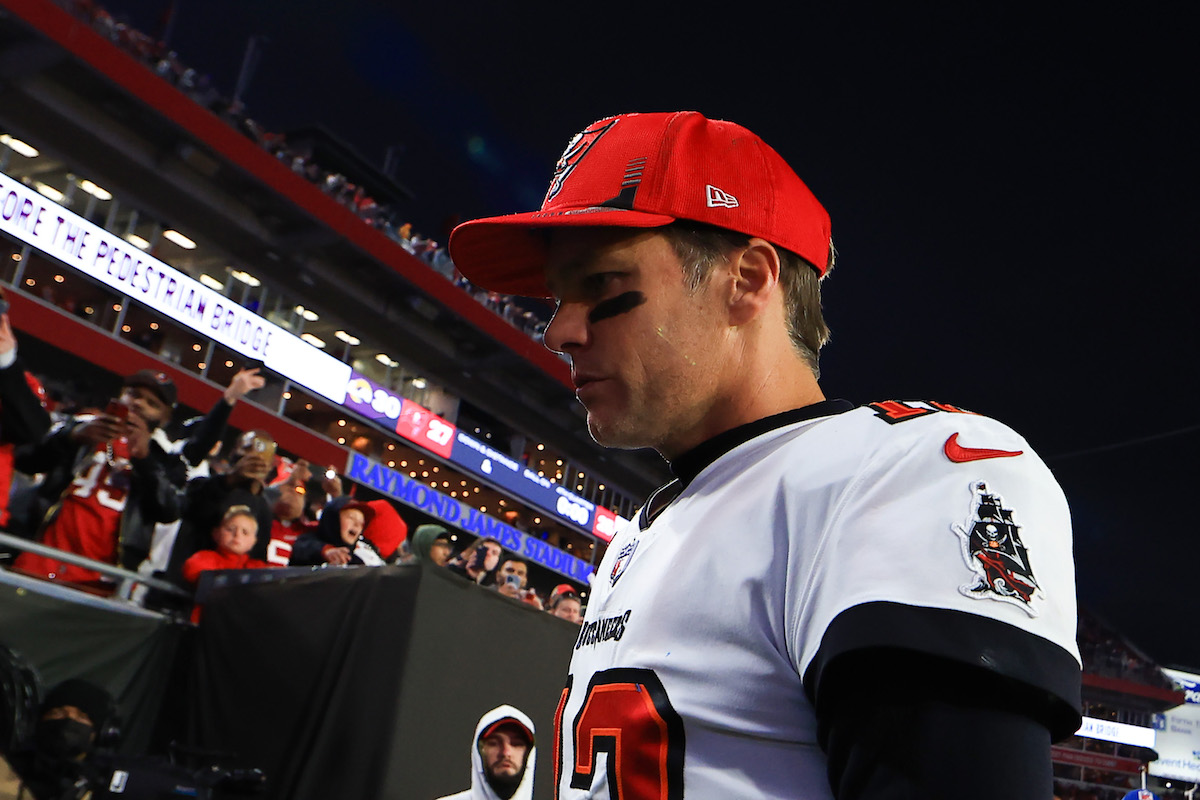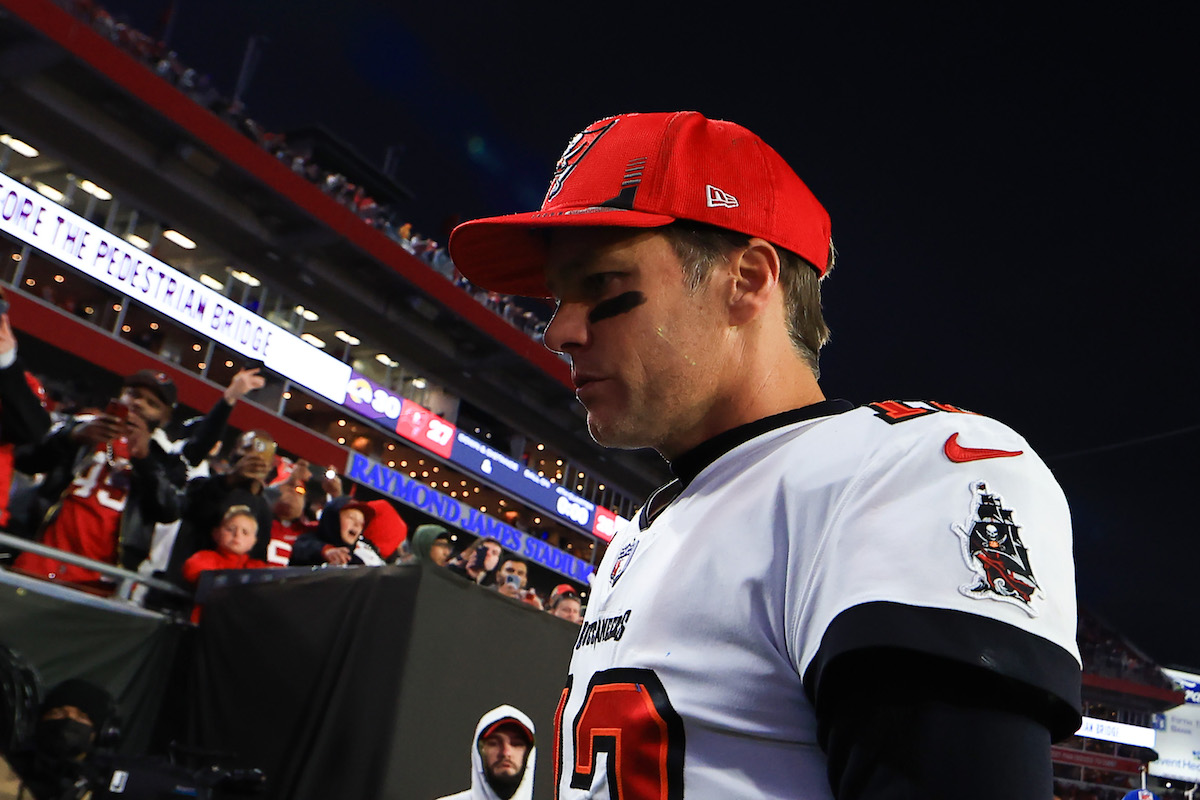 Quarterbacks simply aren't supposed to last this long in the NFL.
Tom Brady performed at an MVP level for most of the 2021 campaign, even if he ultimately lost out on that honor to Aaron Rodgers, throwing for a league-leading 5,316 yards and 43 touchdowns while only tossing 12 interceptions en route to a 13-4 record and the 15th Pro Bowl appearance of his career. It was his third Pro Bowl selection in his 40s, matching the total earned by every other quarterback in league history: one from age-40 Brett Favre, one from age-40 Drew Brees, and one from age-41 Warren Moon.
But now we're talking about competing at age 45.
Should Brady experience a significant drop-off in performance, he'd still be operating at a high level. Even if he just throws a handful of ducks each game until Tampa Bay decides to roll with Blaine Gabbert, in whom the organization has already expressed far too much confidence, he'd be breaking into uncharted territory.
Throughout NFL history, George Blanda, notably the first pick in fantasy football history, is the only player who's thrown even a single pass during an age-45 season. Backing up Daryle Lamonica and Ken Stabler on John Madden's 1972 Oakland Raiders, he went 5-of-15 for 77 yards and a touchdown while taking two sacks for 19 yards.
That's it.
Brady should top that by the end of Week 1.
The only competition come from kickers
If the Michigan product — still true even if he finished up with the Wolverines what feels like 73 years ago — wants to become the best age-45 player in NFL history, he won't be competing against other quarterbacks. He's left all signal-callers in the dust.
Now, the only competition comes from kickers.
Using Pro Football Reference's approximate value (AV) metric, here are the top seasons by players in their age-45 campaigns throughout the NFL archives:
George Blanda: 5 AV for the 1972 Oakland Raiders
Gary Anderson: 3 AV for the 2004 Tennessee Titans
Adam Vinatieri: 3 AV for the 2017 Indianapolis Colts
John Carney: 1 AV for the 2009 New Orleans Saints
Ben Agajanian: 0 AV for the 1964 San Diego Chargers
Yes, Blanda threw 15 passes for the Raiders in '72. His value, though, stemmed from his leg. He made 17 of his 26 field-goal attempts and led the league by drilling each of his 44 extra points.
For a modern comparison, the following kickers matched or topped his five AV during the 2021 season: Justin Tucker (six), Chris Boswell (five), Daniel Carlson (five), Jake Elliott (five), Matt Gay (five), and Younghoe Koo (five). Harrison Butker, Nick Folk, Graham Gano, Zane Gonzalez, Dustin Hopkins, Brandon McManus, and Evan McPherson all checked in one tick shy.
That's not exactly a high crossbar for Brady to clear. He essentially has to provide as much value as a solid kicker might.
Tom Brady's history in the AV metric
The last time Tom Brady failed to record at least five AV during a qualified season was … never.
He's fallen short of the mark twice: during his rookie season in 2000 when he threw a grand total of three passes (zero AV) and during an injury-shortened 2008 campaign when he went 7-of-11 before suffering a season-ending torn ACL (zero AV).
Beyond those aberrations, Brady's career low is 11 AV during the 2003 season in which he led the New England Patriots to a 14-2 record while operating as more of a game manager than a gunslinger. Since entering his 40s, he's thrown up AVs of 20, 14, 12, 15, and 16. Moving past five should be a cakewalk despite entering such uncharted territory for a quarterback.
Brady already has the top AV of any player in NFL history — again, not just among signal-callers — at ages 38, 40, 41, 42, 43, and 44. Why not add 45 to the list next?
All stats, unless otherwise indicated, courtesy of Pro Football Reference.