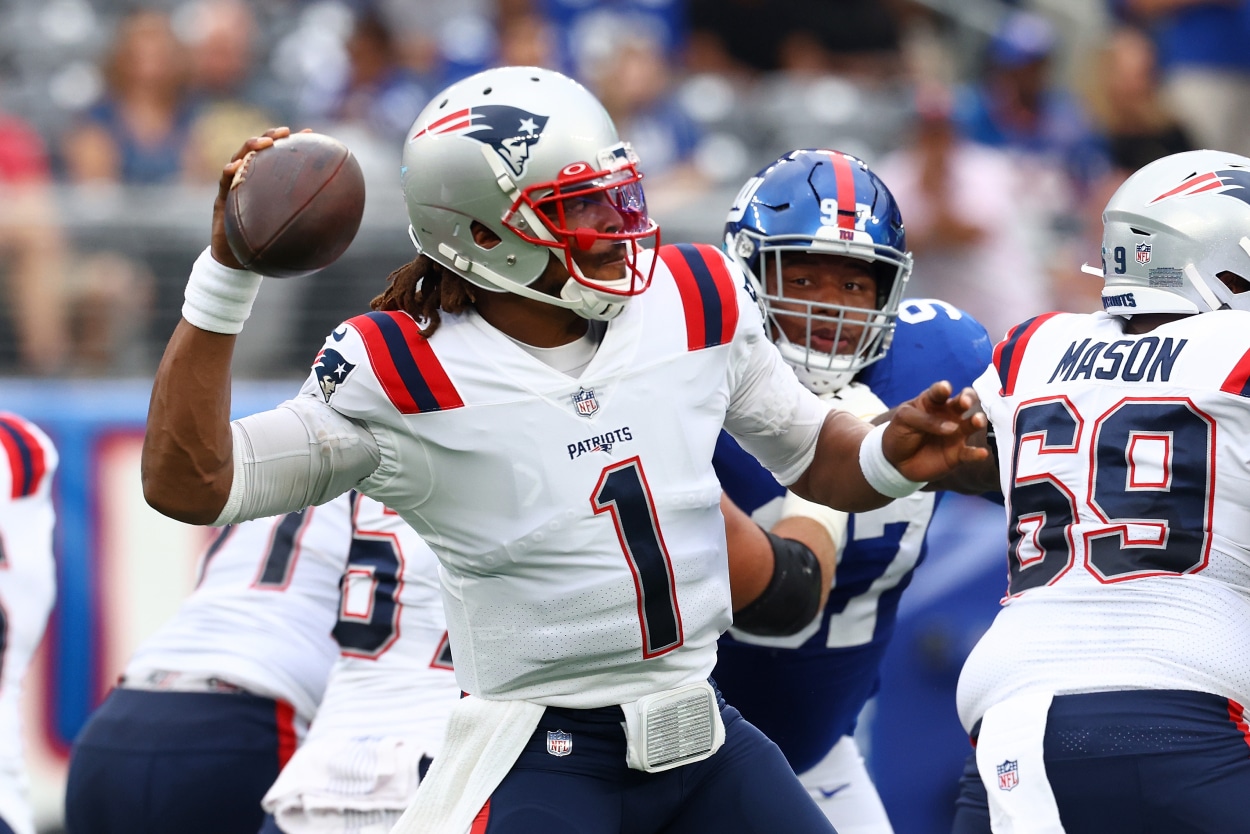 Cam Newton Admits to Something Most Patriots Fans Already Knew
Cam Newton recently came out and said he was struggling with the New England Patriots offense midway through the 2020 season.
The Cam Newton experiment didn't work out with the New England Patriots. The former NFL MVP was put in a tough spot back in 2020 when asked to take over for the departed Tom Brady during a global pandemic.
Filling in for a legend is difficult enough, but Newton signed late with the Pats and was unable to get in early team workouts because of COVID-19 restrictions. He got off to a quick start before testing positive for the virus before a Week 4 Monday Night Football showdown with the Kansas City Chiefs.
With Newton under center, the Patriots passing game struggled. They finished 7-9, posting a losing record for the first time in 20 years. Newton's passing stats were atrocious. During a recent appearance on The Pivot Podcast, Newton admitted something most Pats fans already knew.
Cam Newton and the New England Patriots weren't a perfect match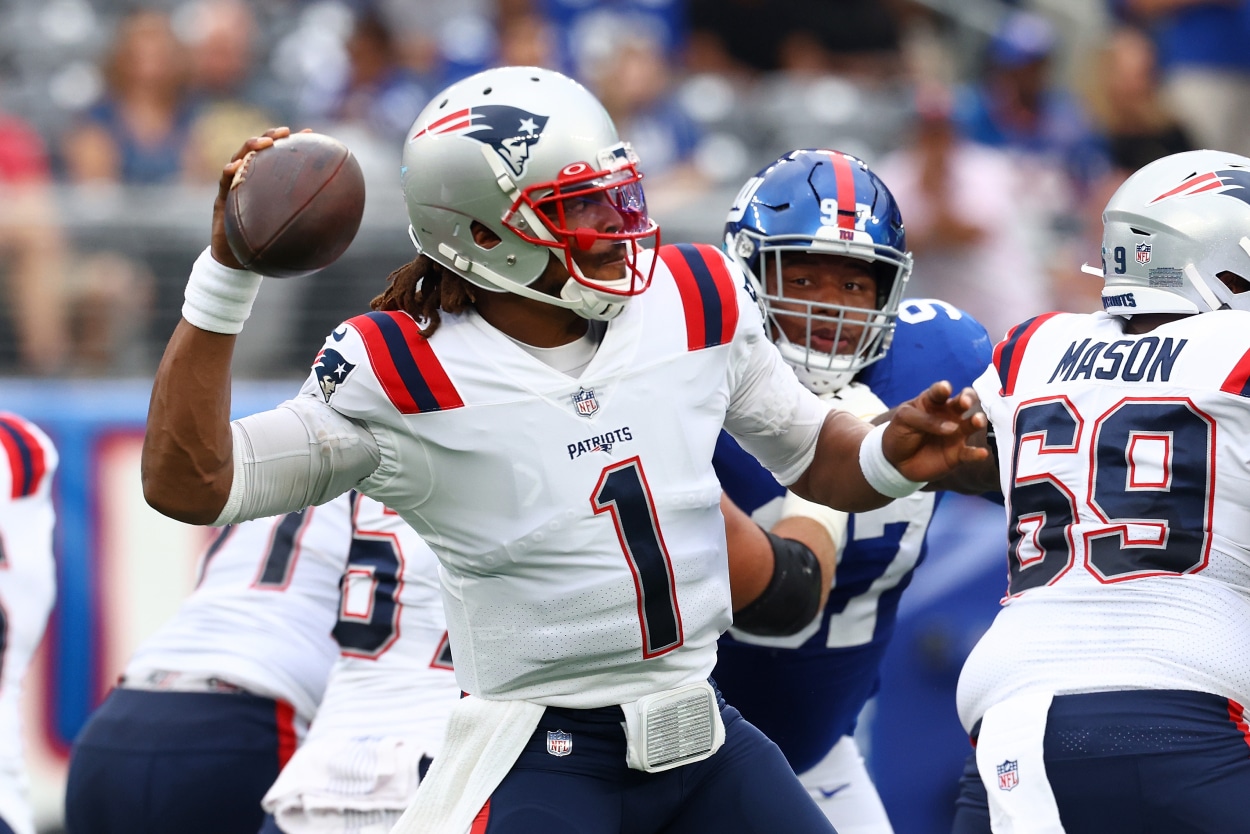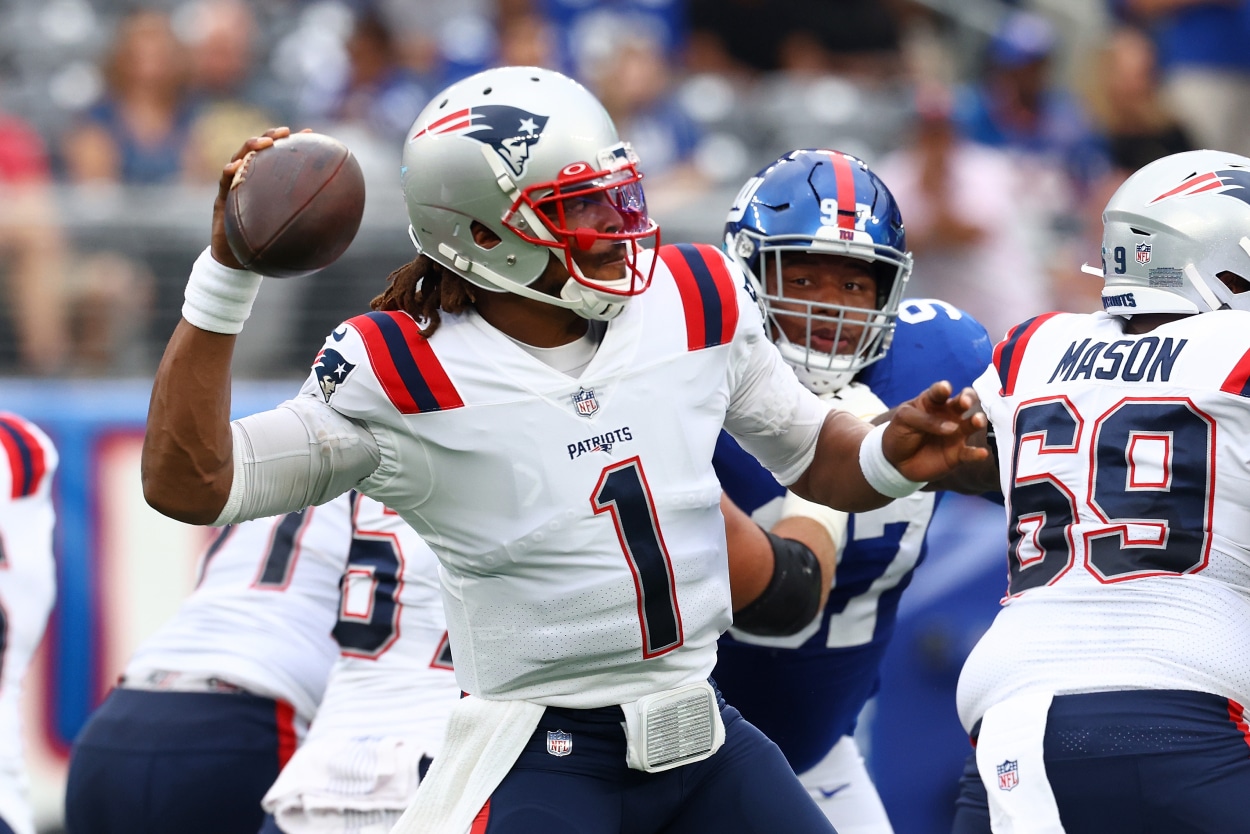 Replacing Brady was going to be difficult no matter who stepped in. Newton had the experience and had been to a Super Bowl, but none of that mattered. The 2020 season was a disaster for the NFL as the pandemic wreaked havoc throughout the season.
Noto only did Newton have the pressure of following a legend and learning a new playbook, but he also had to meet with his new teammates virtually. He never got a chance for any game action as the entire preseason was wiped out by the coronavirus.
Despite the rocky beginning with his new team, the Patriots opened the season 2-1, and Newton had his best game in the loss, throwing for 397 yards and rushing for a team-high 47 yards.
After COVID-19 kept Newton out for New England's Week 4 loss to the Chiefs, he returned after their Week 5 bye, but the Patriots lost three straight games. The Patriots made a mini-run, winning four of their next five games to get to 6-6. A three-game losing streak ended all hopes of a playoff berth.
Newton's numbers were ugly. As the starter, he went 7-8 and finished the season with just eight touchdown passes. He was intercepted 10 times. He threw for 2,657 yards and completed 65.8% of his passes.
Newton admits he was still learning the offense midway through the season
It's tough to fault Newton for his struggles in New England. The Patriots didn't sign him until late June. Without a preseason, he was thrown into the fire and pulled out a 21-11 victory over the Miami Dolphins in Week 1.
Recently on The Pivot Pocast, Newton admitted he struggled with the New England offense, something that comes as no surprise to Patriots fans with the poor numbers he put up.
"The New England experience was a f*****-up situation," Newton said. "I was still learning the offense seven to eight weeks into the season. There was countless hours with so many different people trying to teach me certain things. It was brain overload.
"It was times I was going to the line and I'm still thinking. I'm thinking about the enunciation of the play. I'm thinking about forgetting my motions.
"Did I know it? Yes. To the degree that I needed to know it to show the world that I'm still Cam Newton? No. But I put myself in that situation."
He lasted one year with the Patriots, giving way to rookie Mac Jones last year. Newton then re-signed with the Carolina Panthers and said he put himself in another messed-up situation.
"I signed on Thursday and I played on Sunday," Newton said. "So before I sit up here and allow the narrative to be made that Cam ain't got it no more, Cam is taking full responsibility and saying Cam put himself in a f*****-up situation." 
Although Newton still believes he's one of the top 32 quarterbacks around, time will tell if he'll get another chance as a starter in the NFL.
Like Sportscasting on Facebook. Follow us on Twitter @sportscasting19 and subscribe to our YouTube channel.