Former Patriots OC Charlie Weis Explains Why the Team's Biggest Problem Isn't Mac Jones or Matt Patricia
Mac Jones and Matt Patricia aren't the problem in New England, says former Patriots offensive coordinator Charlie Weis.
After putting together a three-game win streak to better position themselves for a postseason run, the New England Patriots have dropped two straight. The bigger concern is that in two of their last three games, they failed to put up more than 10 points.
Offense has been the biggest problem for New England this season. While there are many theories behind the struggles, former Patriots offensive coordinator Charlie Weis said it's not because of quarterback Mac Jones or the play-calling of Matt Patricia.
Charlie Weis reveals the offensive woes of the Patriots go well beyond Mac Jones and Matt Patricia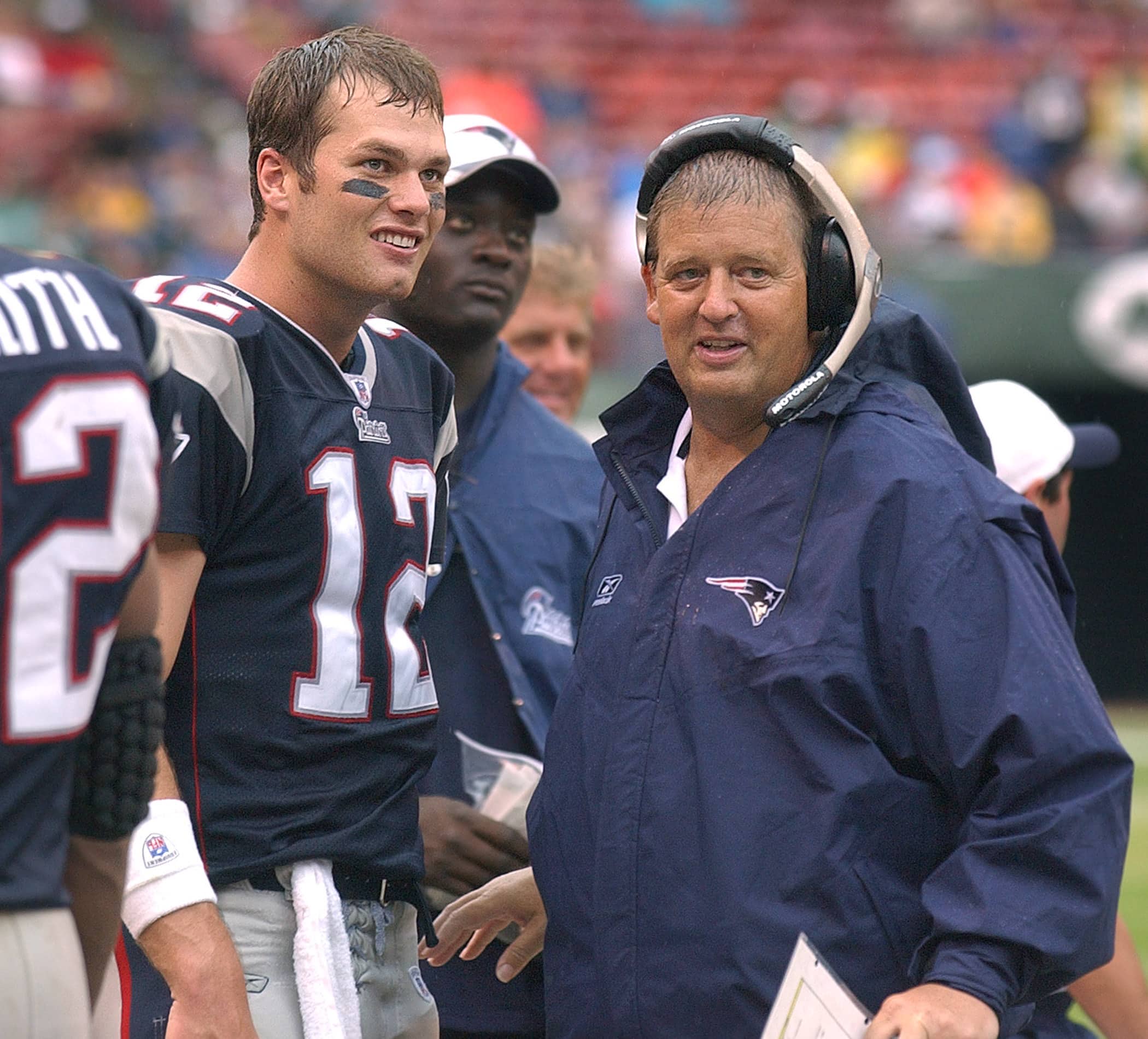 Weis was the offensive coordinator in New England from 2000 to 2004 and knows a thing or two about offense, earning three Super Bowls with his Tom Brady-led offense. With Brady out of the picture, the Patriots have struggled, earning one playoff appearance and getting blown out in it last year when the Buffalo Bills won 47-17.
This year, Josh McDaniels left the Patriots, going from offensive coordinator to head coach of the Las Vegas Raiders. Patricia, the former Patriots defensive coordinator, has shifted to offense, calling in the plays. Both he and Jones have taken the brunt of the criticism for an offense that scored 10 points last week in a loss to the Bills. New England also had 10 points three weeks ago in a 10-3 win over the New York Jets, but seven of those points came on a punt return with five seconds left.
Weis said Jones and Patricia are unfairly getting all the blame.
"I really like Jakobi Meyers as a receiver, but realistically tell me who the No. 1 receiver is that you're concerned with every time you go to play against New England. Therein lies the biggest problem," Weis said on The Ringer's Off The Pike podcast with Brian Barrett.
"You can sit there and talk about Mac Jones, and you can talk about Matt Patricia, but at the end of the day, when you watch the good teams play and you see who's out there. Even the Jets now, you look at their receivers, they have good receivers. They do."

Charlie Weis, former New England Patriots offensive coordinator
"You go against Buffalo, they have good receivers. You go against Miami, they have good receivers. I'm not saying that the receivers from New England aren't any good. I'm saying I don't think any of those teams are trading their receivers for the Patriots receivers."
Weis says the Patriots need to go out and get a top-notch receiver
Weis isn't wrong. The Pats don't have a top-notch receiving threat.
The Green Bay Packers lost their top target in Davante Adams and failed to replace him. Even with four-time MVP Aaron Rodgers under center, the Packers have struggled mightily on the offensive side of the ball this year.
Tyreek Hill in Miami has done wonders for quarterback Tua Tagoviola. Josh Allen stepped up his game when Stefon Diggs came on board in Buffalo. Receivers make a world of difference.
"So you want Mac Jones to get better?" Weis asked. "Go get him a couple of those guys. Go get the Tyreek Hills and add him to your roster. Tell me how much better Mac Jones would be.
"You want me to give you the answer to that? You want me to give you the secret? He'd be a lot better, OK?"