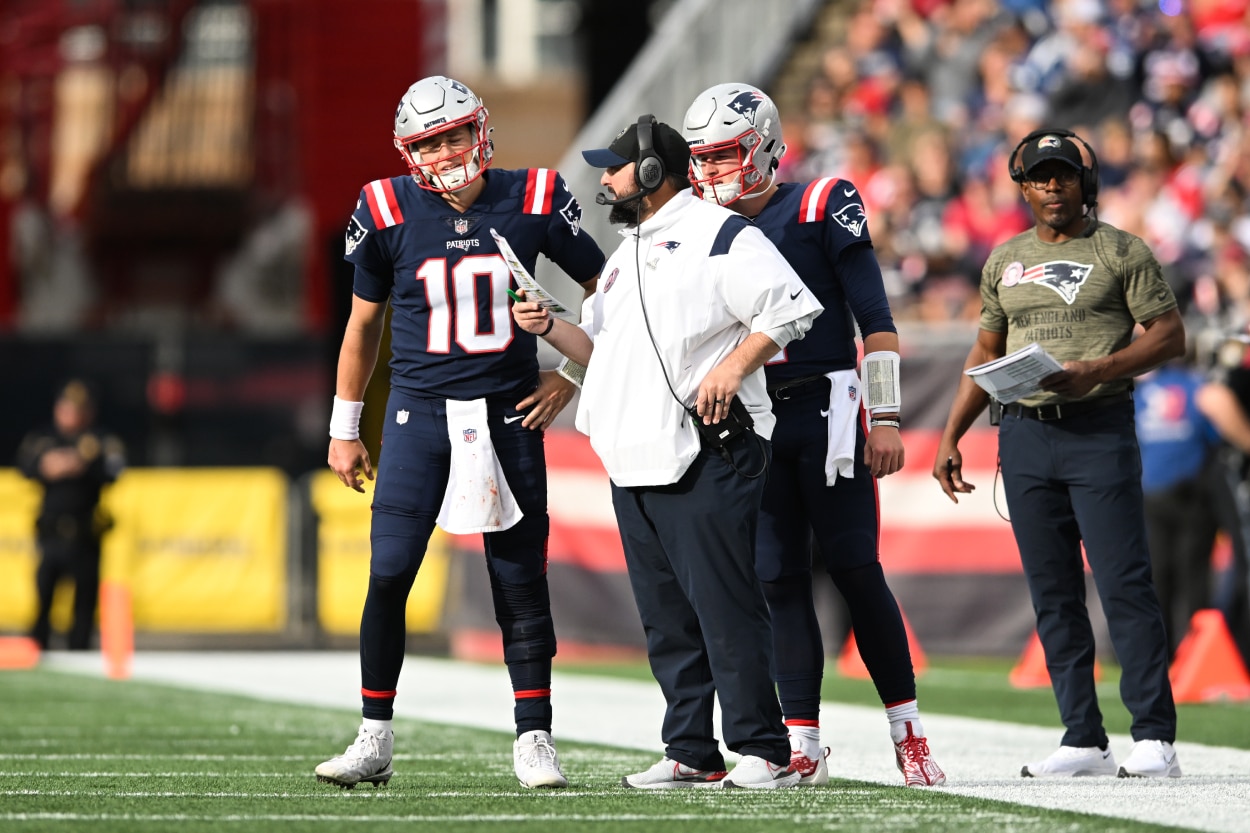 Even Cardinals Defensive Coordinator Vance Joseph Seems to Be Making Fun of the Patriots Offense
The New England Patriots need to get their offense in gear if they want any chance at the postseason.
The New England Patriots offense has been much maligned on the field and in the media. It's a group that's struggled all season and doesn't appear to be any closer to turning things around. There are days when quarterback Mac Jones gets the blame. Other times it's first-time play-caller Matt Patricia taking the heat.
The defense and special teams have bailed out the offense many times, but if the Patriots want any chance at a postseason berth, they need to start putting up some points. The offense has been criticized often, and now even Arizona Cardinals defensive coordinator Vance Joseph is apparently taking subtle digs ahead of their Monday Night Football matchup.
Vance Joseph already knows what the Patriots are going to do Monday night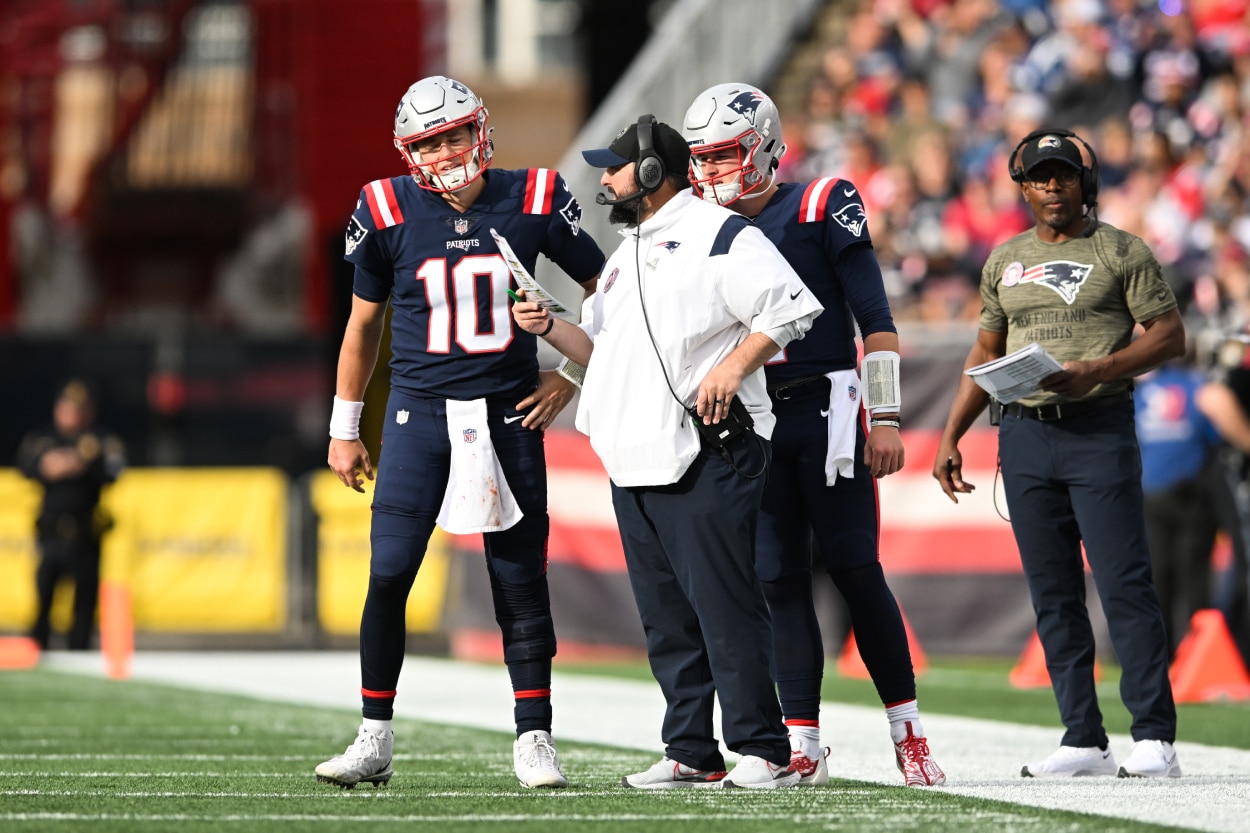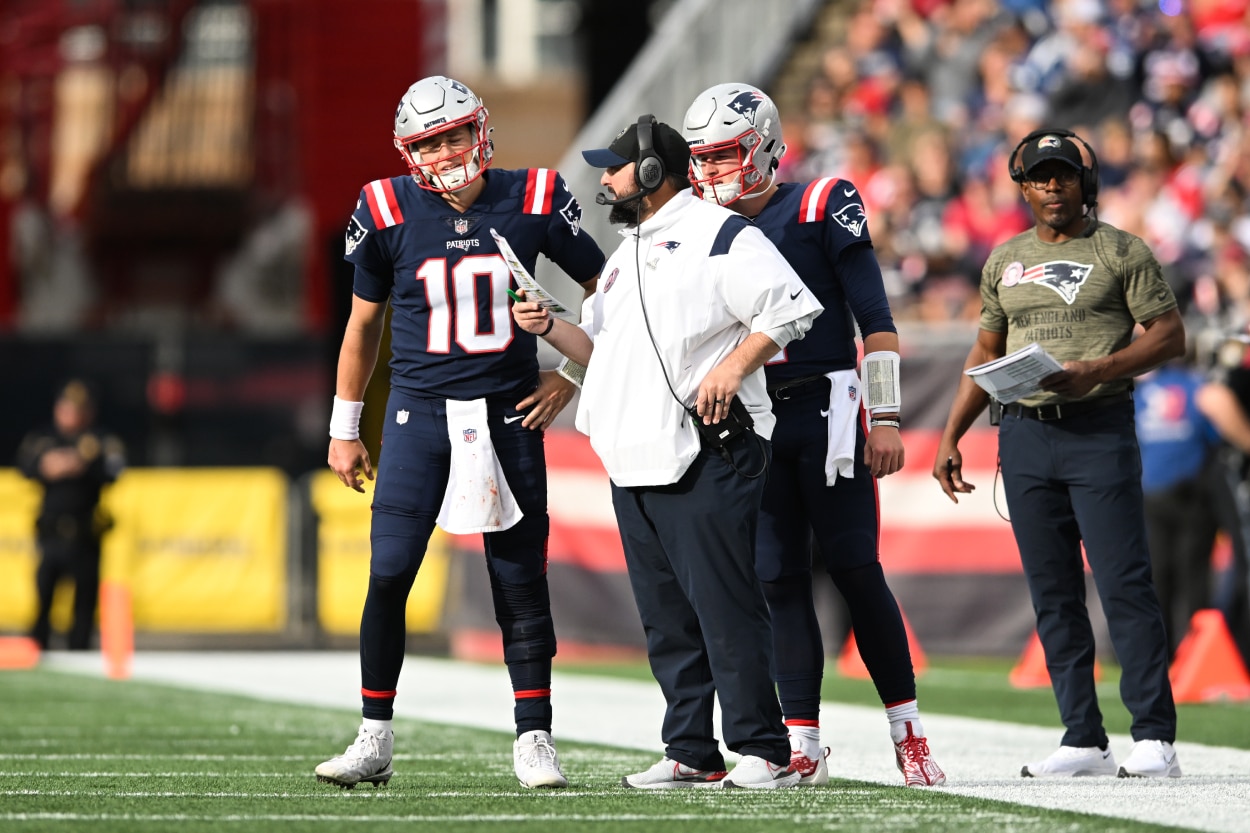 The Patriots have become predictable on offense. They'll run and run as long as they can. The Patriots will grind it out on offense, hoping to chew up the clock with their running game. Jones will lead a conservative passing game. In other words, the Patriots will try to win with a sound ground game and their tenacious defense.
Like everyone, Joseph already knows this.
"I see an offense that's running the ball well. It's a very conservative pass game. Lots of screens. All kinds of screens. It's like a defensive guy is calling offense," Joseph laughed, per Mass Live. "It's how a defensive guy would call offensive plays, right? Let's not turn the ball over. Let's get four yards a play and try to burn clock. That's what they're doing. That's what he's going to do on Monday night."
Joseph is telling like it is. Patricia, New England's former defensive coordinator, is calling the plays for the Patriots. He's taken most of the heat since former offensive coordinator Josh McDaniels left to become head coach of the Las Vegas Raiders.
Even Jones has been fed up with the lack of creativity and downfield passing game. He exploded on the sidelines as television cameras showed him, apparently screaming, "Throw the f***ing ball. The f***ing quick game sucks."
Bill Belichick was asked about Joseph's comment
Reporters asked Belichick about what Joseph had to say. Belichick's comments were about as predictable as Patricia's playbook.
"I don't know," Belichick said, according to Mass Live. "Whatever he said, he said, so. Ask him about it."
Belichick then resorted to sarcasm when asked if he knew of any other defensive-minded head coaches that favored a more conservative offensive style of play.
"I can't think of any offensive coach that I have ever talked to that has been in favor of turning the ball over. So let's start with that," he quipped.
"Every coach who's involved with offense is always in favor of scoring points. So score points and don't turn the ball over, I mean, that's a good place to start.
"Then there's a lot of things that come after that. In the end, I mean, I doubt if you could tell me what the record of time of possession is this year in the league, right? Like, you wouldn't be able to tell me like, 'These teams had X time of possession, they won, they lost.' That's not really a — turnovers, points, those are the two at the top of the list."
With the Patriots, you know what you're getting these days — a predictable offense and predictable answers from Belichick.