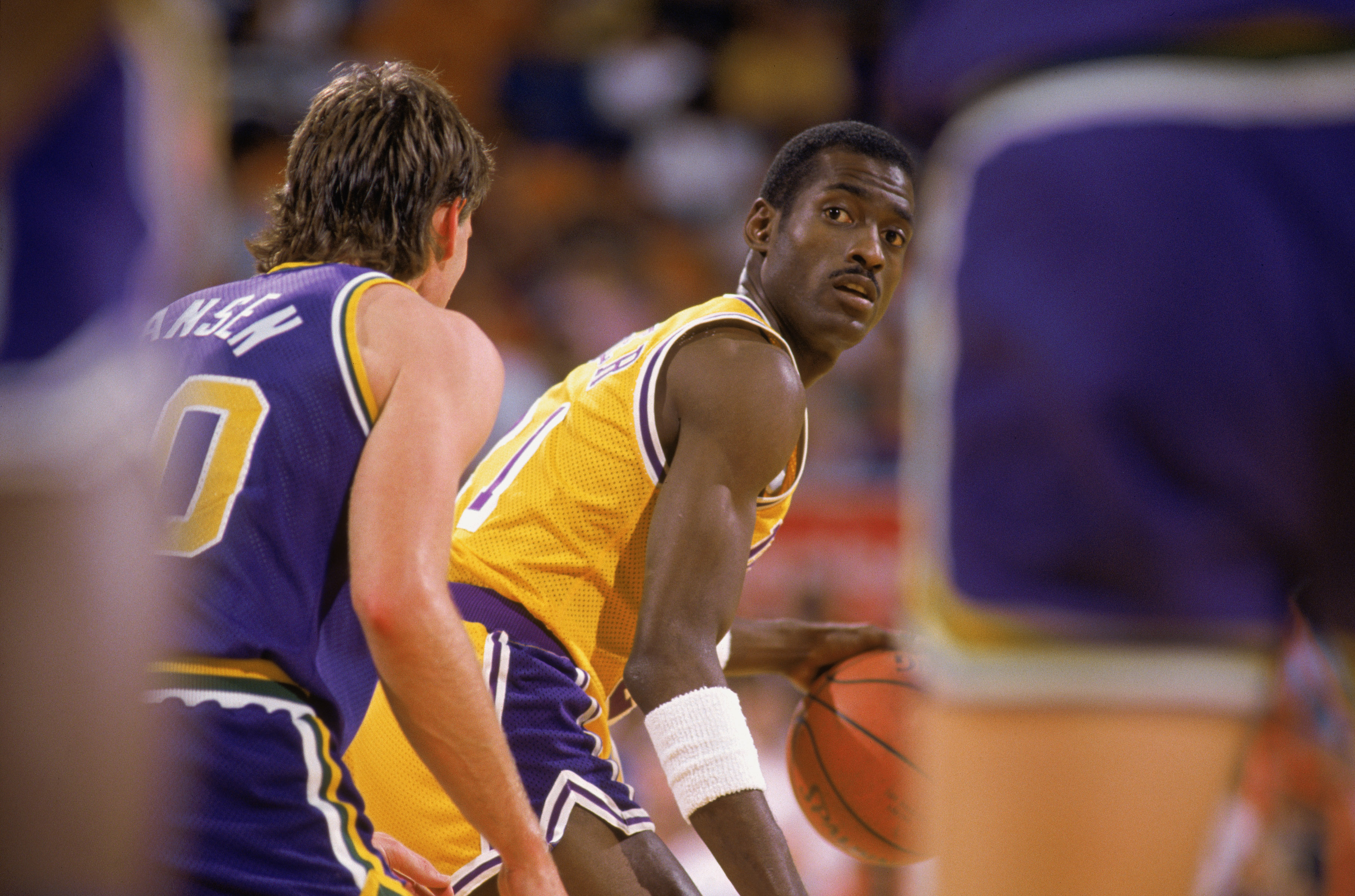 Michael Cooper Once Ranked His Top 10 Lakers of All Time and Left Us With Spinning Heads
Shaquille O'Neal was either number eight or number four on Michael Cooper's top-10 list of all-time Lakers. We're still not sure.
Sports lists can be a lot of fun. Ranking players, teams, etc., is one heck of a way to stir up debate and generate conversation. Former Los Angeles Lakers guard Michael Cooper tried to put his own list together and surely left many scratching their collective heads.
On his Showtime With Coop podcast last year, Cooper and co-host Ari Temkin put together their lists of the top 10 Lakers players ever. Cooper said in order to be on the list, the player must have been in a Lakers uniform for at least five years (and then, for some reason, cut it down to four mid-show). That leaves out LeBron James.
Temkin and Cooper each had their own list. Temkin's was clean. Cooper's created so much confusion that it's unclear who even made it.
Michael Cooper put himself on the list of top-10 Lakers players — we think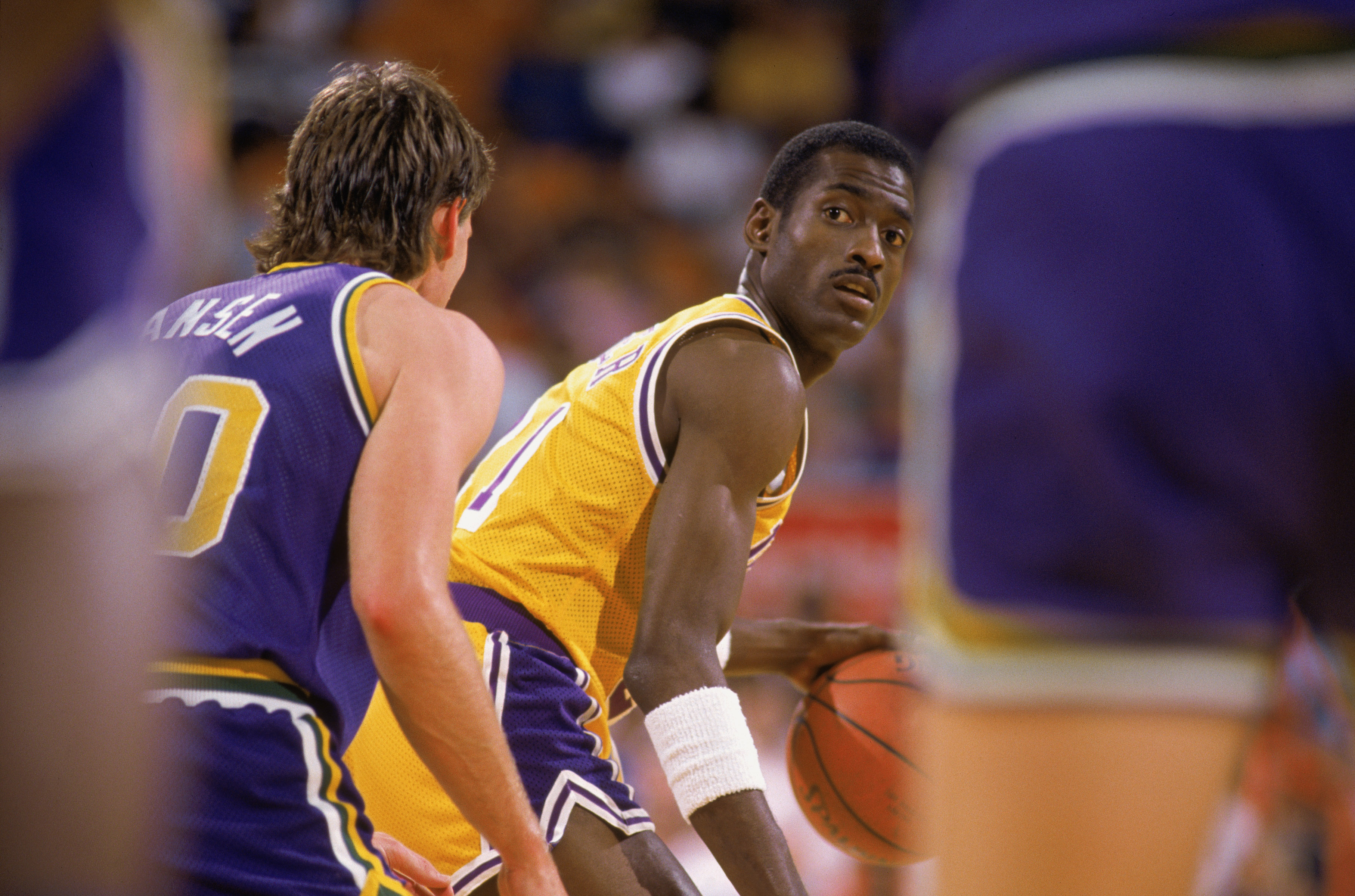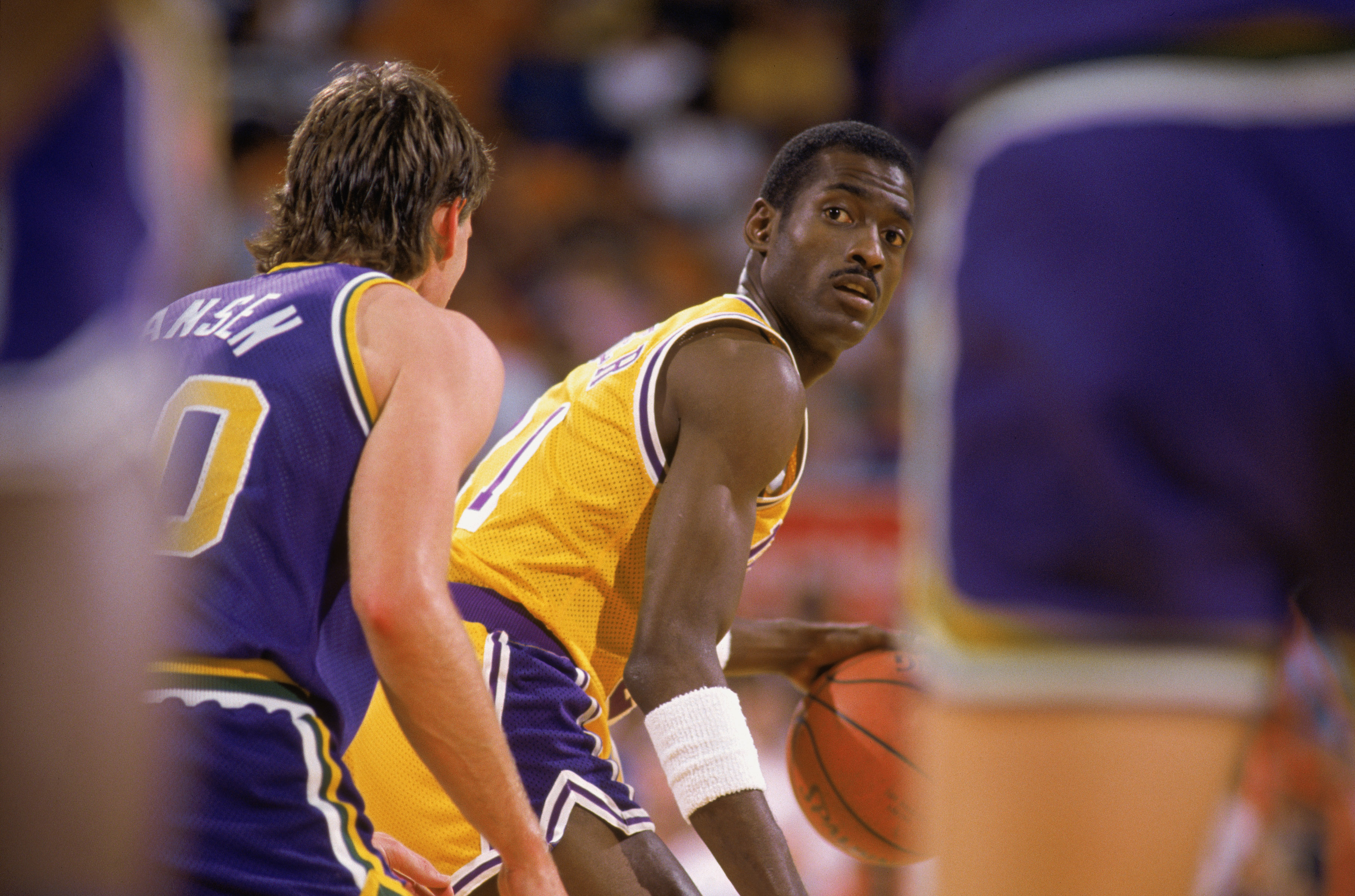 Cooper played with some of the all-time Laker greats during LA's run through the 1980s. He was teammates with Kareem Abdul-Jabbar, Magic Johnson, and James Worthy. All three of them were on Cooper's and Temkin's list.
On the podcast, Cooper brought a list of 22 players to the table that he wanted to weed down to 10. He forgot Hall of Famer George Mikan, so the list was actually 23 players. The list included Gail Goodrich, Jerry West, Elgin Baylor, Wilt Chamberlain, Kobe Bryant, Magic, Abdul-Jabbar, Worthy, Shaquille O'Neal, Derek Fisher, Cooper, Robert Horry, A.C. Green, Byron Scott, Pat Riley, Norm Nixon, Happy Hairston, Jamaal Wilkes, Nick Van Exel, Eddie Jones, Mychal Thompson, Elden Campbell, and Mikan.
It was strange to start with 22 (actually 23) since several of those players could easily be dismissed. Cooper and Temkin initially agreed on eight of the top 10 — Abdul-Jabbar, Magic, O'Neal, Bryant, West, Baylor, Chamberlain, and Worthy. Temkin originally had Mikan and Goodrich but replaced them with Wilkes and Cooper, so the top 10 was even on both sides.
"So now we have our list of Kareem, Magic, Kobe, Shaq, Wilt, Elgin, Jerry West, George Mikan for Ari, Gail Goodrich for Ari, and James Worthy," Cooper said on the podcast as Temken waived off Mikan and Goodrich. "Michael Cooper and Jamaal Wilkes were added on my side of the list.
"Now, we're gonna rank 'em. This is where it's gonna get fun."
Actually, this is where heads started spinning.
At least we know Cooper's top three
Temkin was smooth in his delivery of his ranked players. From No. 10, he had Cooper, Wilkes, Worthy, Chamberlain, Baylor, West, O'Neal, Magic, Kobe, and Abdul-Jabbar. Of course, there will be some debate, but Temkin got it done.
The same can't be said for Cooper.
"Here goes my list," he said. "Number 10, I'm going Jamaal Wilkes. Number nine, I'm gonna go James Worthy."
"Oooh, I like this," Temkin said, knowing Cooper had put himself above Wilkes and Worthy.
"Number eight, I'm gonna go Shaquille O'Neal," Cooper said, immediately losing all respect. "The only reason for that is because he couldn't shoot free throws. Number seven, I'm gonna go Wilt."
At this point, Cooper is extremely high on himself or just extremely high.
"Number six, I'm gonna go with Elgin Baylor," he continued. "Number five, I'm gonna go Magic. Hold on, number eight would be Silk over Worthy. Number four would be Shaq."
OK, so let's regroup. Cooper has O'Neal now at four and Wilkes now at eight to replace Worthy, who he originally had at No. 9?
"Then who's 10?" Temkin asked.
"Number three," Cooper continued. "I think I'm missing somebody."
Temkin interrupted. "You're missing Kobe, Kareem, and you," he said.
"I didn't put myself on there," Cooper said, less than 10 minutes after saying he's putting himself on the list. "Ok, here it is. Here it is. My 10 is Gail Goodrich."
Huh?
For the record, Cooper had Kareem at No. 1, Kobe at two, and West third. If you can't figure out Cooper's top-10 Lakers list, neither can anyone else.
Like Sportscasting on Facebook. Follow us on Twitter @sportscasting19 and subscribe to our YouTube channel.