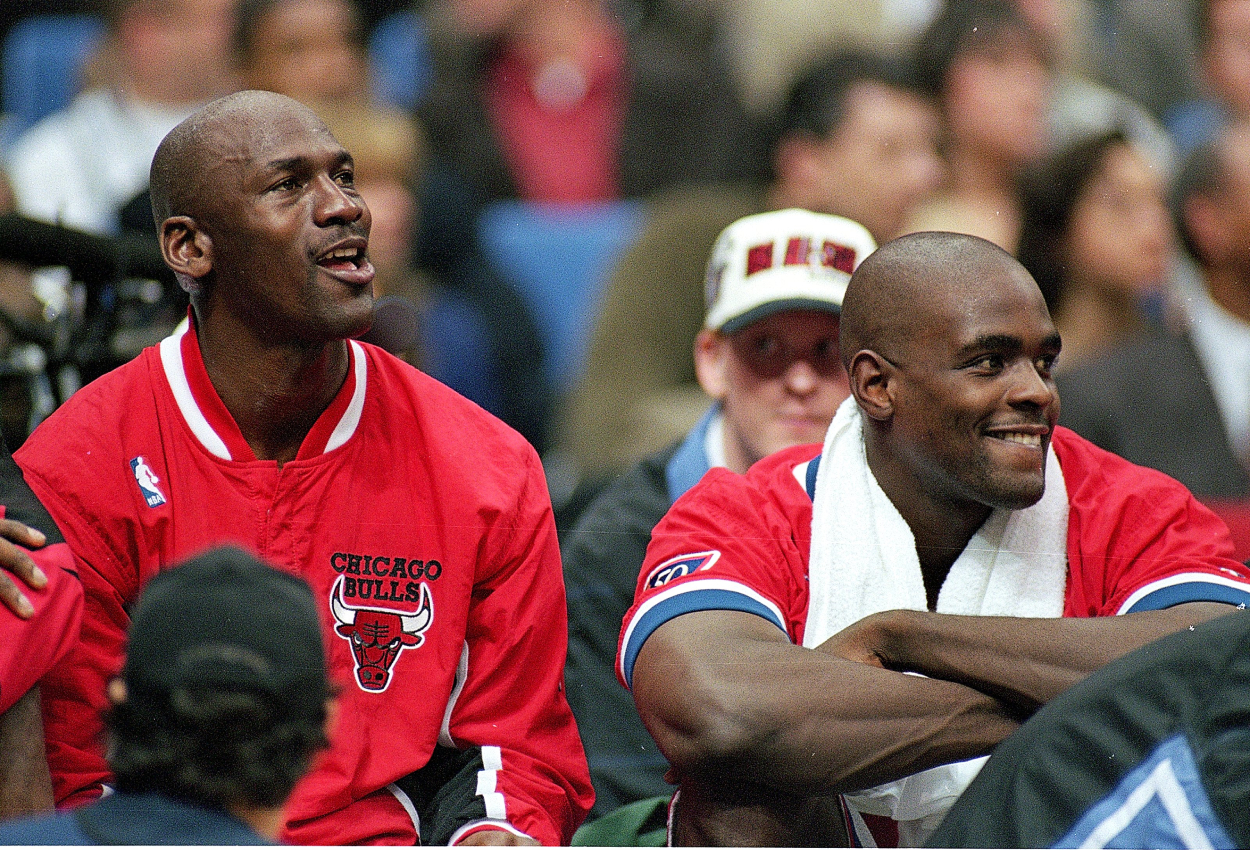 Michael Jordan to the Boston Celtics? M.L. Carr Said He Tried to Make It Happen in 1994
Could Michael Jordan have been a Boston Celtic? Former GM M.L. Carr said he tried to make it happen in 1994.
Former Boston Celtics general manager M.L. Carr said he tried to get Michael Jordan to play in Boston after the basketball star's first retirement from the NBA. Jordan ditched his sneakers for baseball cleats to pursue a professional baseball career with the Chicago White Sox. It was during that time when Carr, in his first year as GM of the Celtics, tried to make it happen.
M.L. Carr said he was willing to give up a first-round pick just to speak with Michael Jordan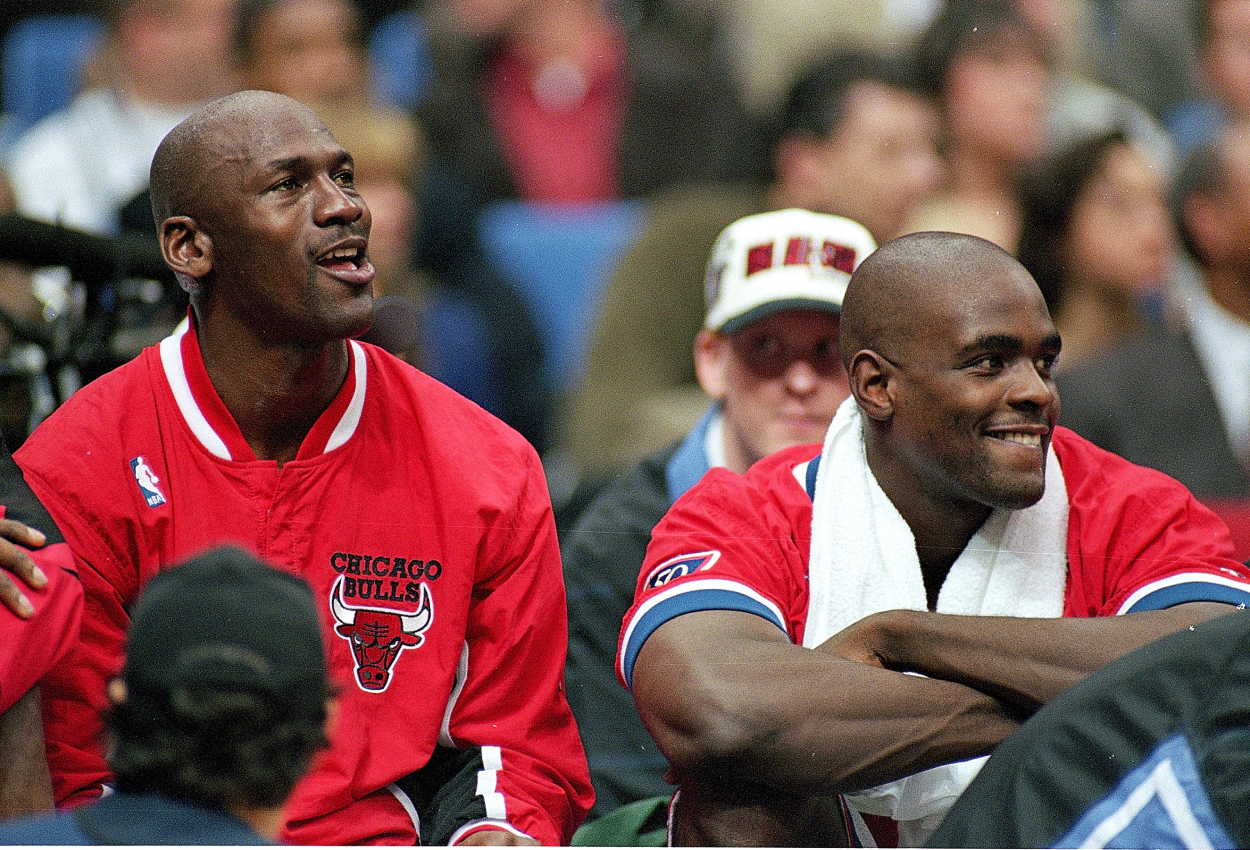 Jordan missed the 1993-94 NBA season and played Double-A baseball with the Birmingham Barons. Carr, in his first year as the Celtics GM, believed the former Chicago Bulls star wasn't finished with basketball. In May 2020, Carr recalled when he reached out to Bulls GM Jerry Krause to discuss what it would take to bring Jordan to Boston.
"I offered Jerry a first-round draft pick (to simply talk with Jordan) and he goes, 'Well, M.L., Mike is not coming back. He's retired,' Carr told NBC Sports. "Well, he is coming back. I think he is."
Carr and Jordan go way back. The former Celtics player, coach, and GM said he knew the former Bulls star when he was 11 years old. He hoped he could use that connection to get him in a Boston uniform.
"I thought I could use the connection to talk Mike into coming back," he said. "And I thought, if for whatever reason, he did come back and he would wear the Celtics green, it would be a whole other marketing avenue for him, which would absolutely go through the roof."
Jerry Krause reportedly never recalled the topic of Michael Jordan to the Boston Celtics coming up with M.L. Carr
Prying Jordan away from the Bulls would have been something on its own. Getting Jordan to play in Boston would have taken the NBA world by storm. Krause reportedly didn't recall that conversation.
"As I understand it, Jerry denied having the conversation, which is absolutely not true," Carr said. "We did have a conversation. I reached out to Jerry, realizing that Michael had left the game. I knew Michael was not gone forever. 
"But he denied the fact that I did that, I guess to save face with his owners. … I thought (Jordan) had already done it in that Chicago uniform, if he got a chance to come to Boston, put on the green, what a great thing that would be from a marketing standpoint. He would have made a fortune. It didn't happen. It would have been wonderful."
According to NBC Sports, the topic of Krause not being able to recall the conversation came up in The Chicago Tribune.
"I must have lost my memory because I don't remember talking to M.L. about that subject," Krause said then. "I think I would have remembered it and I don't. Don't know if there was some miscalculation of translation. I looked at my notes from my conversation with M.L., and it's not in my notes."
Carr said he knew it was a longshot, but he would have done anything to get Jordan to Boston
The Celtics were struggling during the early and mid-1990s. Carr was a first-year GM looking to make a splash. He brought in Dominique Wilkins that year, and it's certainly not out of the question he wanted to bring in Jordan.
According to NBC Sports, the initial report of the Jordan-to-Boston rumor appeared In an Associated Press story on July 26, 1994. In that article, Carr said he would do anything, including shag fly balls for him, to get Jordan to Boston.
"I just threw the idea up one time on the phone. (Krause) probably thought I was crazy," he said. "The offer is out there. You may think it's far-fetched, but you don't know what (Jordan is) thinking. I'll shag balls for him. I'll do anything. Please, Michael, come to Boston."