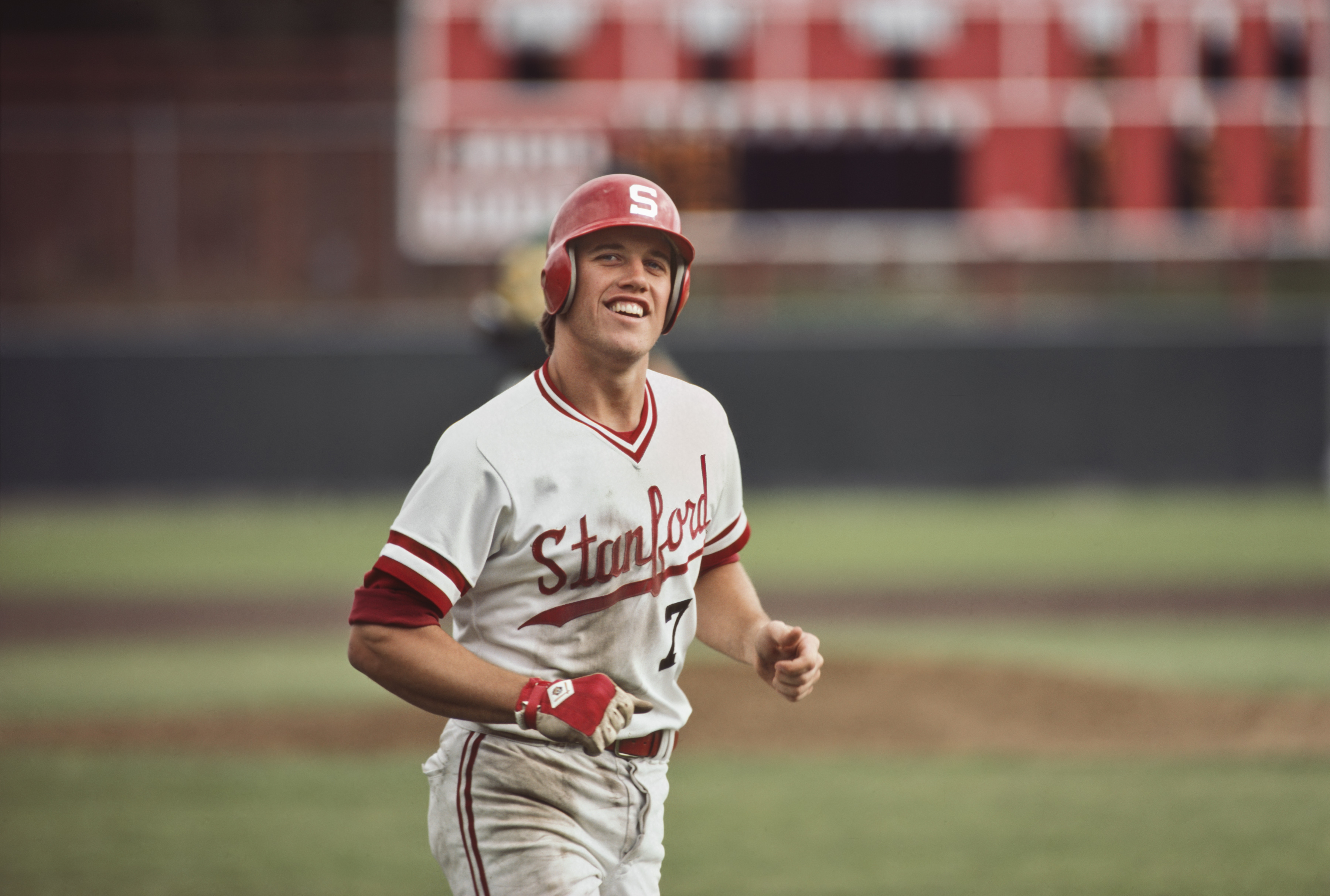 Was Michael Jordan or John Elway the Better Baseball Player?
Michael Jordan and John Elway both had Hall-of-Fame careers and both also played one year of Minor League Baseball. Who had the better season?
Michael Jordan and John Elway clearly made the right decisions. Jordan, of course, is widely considered the best NBA player of all-time. Elway is a two-time Super Bowl champion. Both are Hall of Famers in their respective sport, yet both dabbled in professional baseball careers. Elway had a more extensive baseball background than Jordan, but both played one year in the minors. Who had the better season?
John Elway was a two-way standout at Stanford
John Elway played both football and baseball at Stanford. In football, Elway finished second in the Heisman Trophy voting in his senior year. He finished his career with 77 touchdown passes and better than 9,300 passing yards in his four-year Cardinal career. Elway wound up being taken first in the 1983 NFL draft by the Baltimore Colts. Elway refused to play for the Colts and forced a trade to the Denver Broncos.
As a baseball player, was nearly as good. He was a second-round pick of the New York Yankees in the 1981 MLB draft. Elway was selected six spots ahead of future Hall of Famer Tony Gwynn. He was also taken higher than future MLB standouts David Cone, Paul O'Neill, John Franco, and Mickey Tettleton.
Elway was paid $150,000 for playing with the Oneonta Yankees in the New York-Penn League in 1982. When Elway was traded by the Colts to the Broncos in May of 1983, he had to forgo his professional baseball season. He lasted one year in the Yankees organization.
Michael Jordan gave up the NBA to pursue his baseball dream
Michael Jordan had already proven himself on the NBA court. He had collected three straight NBA championships and was looking for another challenge. He loved baseball and always wanted to pursue a professional baseball career.
Jordan left the Chicago Bulls after the 1992-93 season. It was a year in which he led the NBA in scoring for the seventh straight season at 32.6 points per game. Jordan went to play baseball in the Chicago White Sox farm system. Like John Elway, he lasted one year in the minors.
Jordan returned to the NBA in March of 1995 and played in the final 17 regular-season games. He guided the Bulls to three more consecutive NBA titles. Jordan also won three more scoring titles after his return.
Jordan or Elway: Who had the better baseball season?
John Elway was clearly a better baseball prospect than Michael Jordan. Elway had spent his college years playing the sport at a high level, while Jordan was clearly a basketball guy. Elway and Jordan did manage one season each of pro baseball. Who had the better year?
In 1982, the 22-year-old Elway suited up for the Oneonta Yankees and took part in 42 games. Elway, an outfielder, had 185 plate appearances and hit at a .318 clip. He was very solid offensively with 48 hits in 151 at-bats. Jordan scored 26 runs, smacked four home runs, and drove in 25. He swiped 13 bases.
Jordan struggled on the baseball field. He did use his athleticism to his advantage by swiping 30 bases. Jordan drove in twice as many runs as Elway (51) and had one fewer home runs (3), but he also played triple the amount of games. In those 127 games, Jordan finished with a .202 batting average. Jordan also played at the AA level, while Elway played in the short-season A league. Despite playing against lesser competition, Elway clearly had the upper hand in the baseball department over Jordan.
All stats courtesy of Baseball Reference.