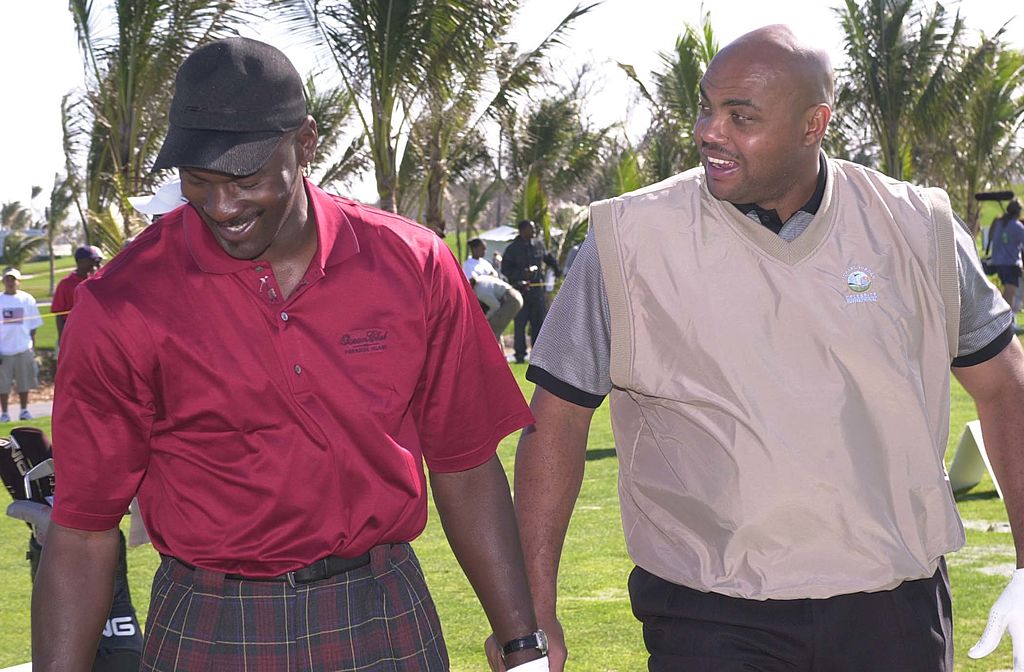 Michael Jordan, Charles Barkley Highlight Most Prized Basketball Trading Card Set — 1986-87 Fleer
Michael Jordan, Charles Barkley, and Karl Malone highlight the 1986-87 Fleer basketball trading card set, the most prized among collectors.
Thirty-four years ago, they were 40 cents a pack at your local general store. Two weeks ago, one pack sold on eBay for $1,275. The 1986-87 Fleer basketball trading card set, featuring just 132 cards, came onto the scene with very little fanfare and today because of players like Michael Jordan, Charles Barkley, Karl Malone, Patrick Ewing, and many others, it's become the most sought after set of its time.
Michael Jordan headlines huge 'rookie' group
When the Topps company bailed out of the basketball trading card scene after its 1981-82 product, there was no major card company in production. Star Company had a license to produce NBA cards then, but it wasn't considered a major player and it also didn't produce wax packs, which gave the collector the pleasure of ripping open the wrapper to see which players he/she would get.
When Fleer entered the basketball market in 1986, it made things interesting in the rookie department. Since no cards were produced by a major company between 1982-86, all players who were rookies during that time had their rookie card in that 1986-87 Fleer set.
While the inaugural Fleer set wasn't a hit right away, it took off down the road mainly because of the emergence of Michael Jordan. Jordan went on to capture six NBA titles and became arguably the best player in the history of the sport. The set also had a nice, clean look to it with its red, white, and blue border. Players joining Jordan with rookie cards in the 1986-87 set are Charles Barkley, Patrick Ewing, Hakeem (Akeem back then) Olajuwon, Karl Malone, Isiah Thomas, Joe Dumars, Clyde Drexler, Dominique Wilkins, Chris Mullin, Doc Rivers, and several others.
Beware of the counterfeits
With success, comes greed and that was also the case with the 1986-87 Fleer basketball set. When the popularity of the set was on the rise, so was the production of counterfeit cards, mainly the Michael Jordan rookie. Fake Jordans were so prevalent (and still are), that there have been articles and guidelines detailing what to look for when seeking an authentic 86-87 Fleer card.
As a guide to collectors, we have compiled some key areas to inspect in order to determine the authenticity of a Michael Jordan rookie card. While there are no guarantees, this can be a useful aid if you are on the fence about a purchase. To properly evaluate these areas, it is best to have a magnifier of some kind or at least images with high resolution. The most important things to remember are the two Cs: Clarity and Color.
With the phonies out there, card collectors have turned to professional graders. Grading companies such as PSA or Beckett can help determine whether the card is genuine or not. PSA or Beckett will also grade the card on a scale of 1-10 based on condition, corner wear, centering, etc. The companies encapsulate the card in a hard plastic case for a fee, giving the collector some peace of mind.
Skyrocketing in price
Prices of the cards in the 1986-87 Fleer basketball set vary, depending on whether or not it has been graded. Because of the many counterfeit cards on the market, many have been graded, which brings up the value of the card significantly. The set also includes a lot of Hall-of-Fame players, including Larry Bird, Magic Johnson, and Kreem Abdul-Jabbar.
The prices of high-grade Michael Jordan rookie cards have increased over the last few years. In March of this year, a gem-mint PSA 10 Michael Jordan 1986-87 Fleer card sold on eBay for $48,600.
If you are still not convinced, in 2013, a PSA 10 Johnny Moore sold for approximately $4,500, but this year it sold for approximately $13,500! Johnny who? It is not unusual for a set's hard-to-find high-grade commons to go for a premium, but it usually takes a lot more than 30 years to get there!