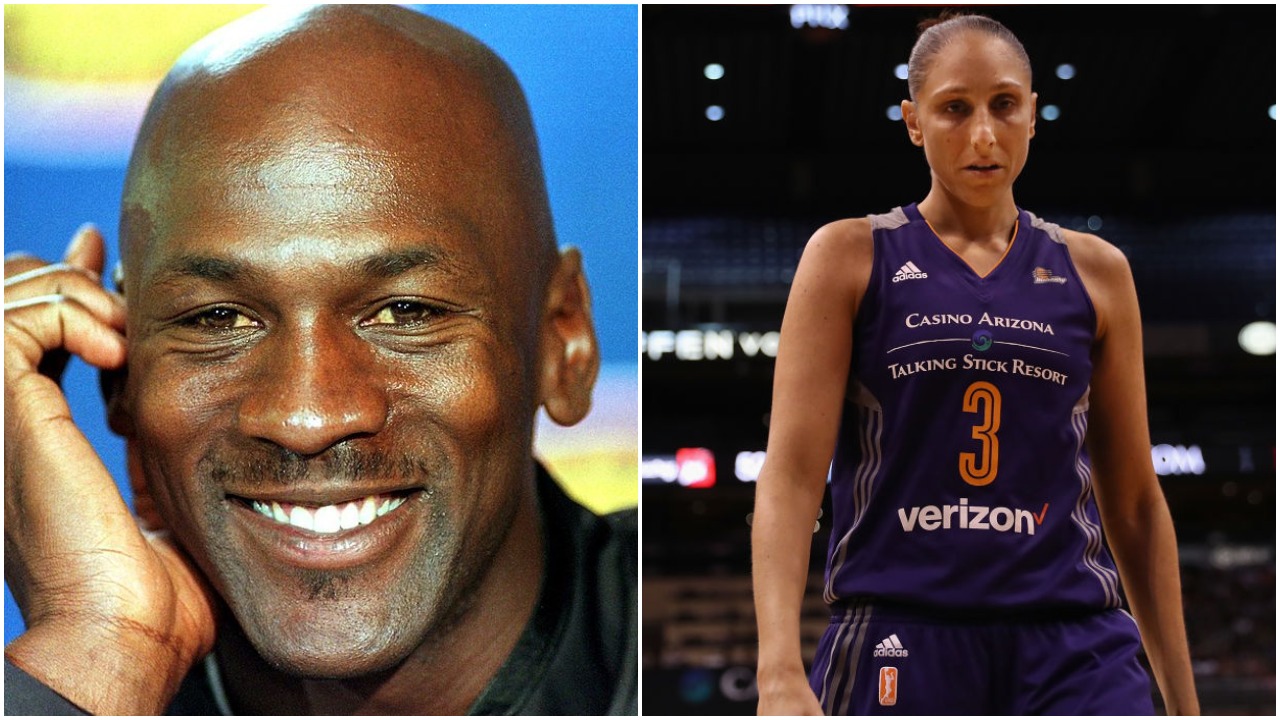 Michael Jordan Once Roasted Teenage Diana Taurasi a Year After She Missed a Free Throw at His Basketball Camp
Michael Jordan once trolled WNBA legend Diana Taurasi for a year over a single missed free throw at his basketball camp.
The Last Dance may have wrapped up this past Sunday but legendary Michael Jordan stories will never die. UConn and WNBA legend Diana Taurasi, arguably the greatest player her league has ever seen, recently told a phenomenal story about missing one free throw to win a pair of Jordans at MJ's basketball camp, something the six-time NBA champ made sure she didn't forget a year later.
Diana Taurasi was a Michael Jordan fan growing up, despite rooting for the Lakers
Growing up about 35 miles east of Los Angeles, Diana Taurasi was naturally a fan of the Lakers. Sorry, Clippers fans, but nobody rooted for them back in the '90s. However, as anyone who watched the NBA back then, it was impossible not to follow Michael Jordan, even if you didn't root for the Chicago Bulls.
Just after the final episode of The Last Dance aired this past Sunday, Taurasi appeared with Scott Van Pelt on ESPN's "SportsCenter" and revealed that while she was a fan of guys like Eddie Jones and Nick Van Exel in the mid-90s, she couldn't help but be drawn to Michael Jordan and still has the poster she had on her wall in high school in her gym at home today.
As any teenager would be, you can imagine how excited she was to attend Jordan's famous basketball camp following her senior year of high school in 2000, a year in which she was named Ms. Basketball in the state of California (her second straight win), as well as the National Player of the Year. Little did she know she would end up having a great story to tell for the rest of her life.
Diana Taurasi missed a free throw to win a pair of Jordans
When Diana Taurasi first attended Michael Jordan's basketball camp in Santa Barbara in 2000, MJ was two years removed from his last season with the Bulls. But that didn't mean that his competitive spirit was gone. Taurasi recently told a story about how she had a chance to win a pair of Jordans at the camp, only to fall just short. While she told the story to Van Pelt, she gave a more-detailed version to fellow WNBA icon Sue Bird and her longtime girlfriend, soccer star Megan Rapinoe, on an episode of their "A Touch More" series.
"It's an 'around the world,' 10 spots, you gotta make 10 in a row and make a free throw and you win a free pair of Jordans. It's not like now where I feel like they just hand out sneakers to these kids."

Diana Taurasi
Taurasi went on to make every single shot she took and then just had the free throw left to win the pair of signature shoes.
"Clank. I missed a damn free throw for a free pair of Jordans."

Diana Taurasi
Taurasi thought that Michael Jordan still might give her the sneakers since she had put on such an impressive shooting performance. But she was apparently unaware of just how ruthless MJ could be.
"He goes 'Uh, nice try' and didn't even break a smile. 'Nice try. Next.'

"I was like 'Damn, I don't even get the shoes?'"

Diana Taurasi
But that wasn't the end of the story.
Michael Jordan roasted her a year later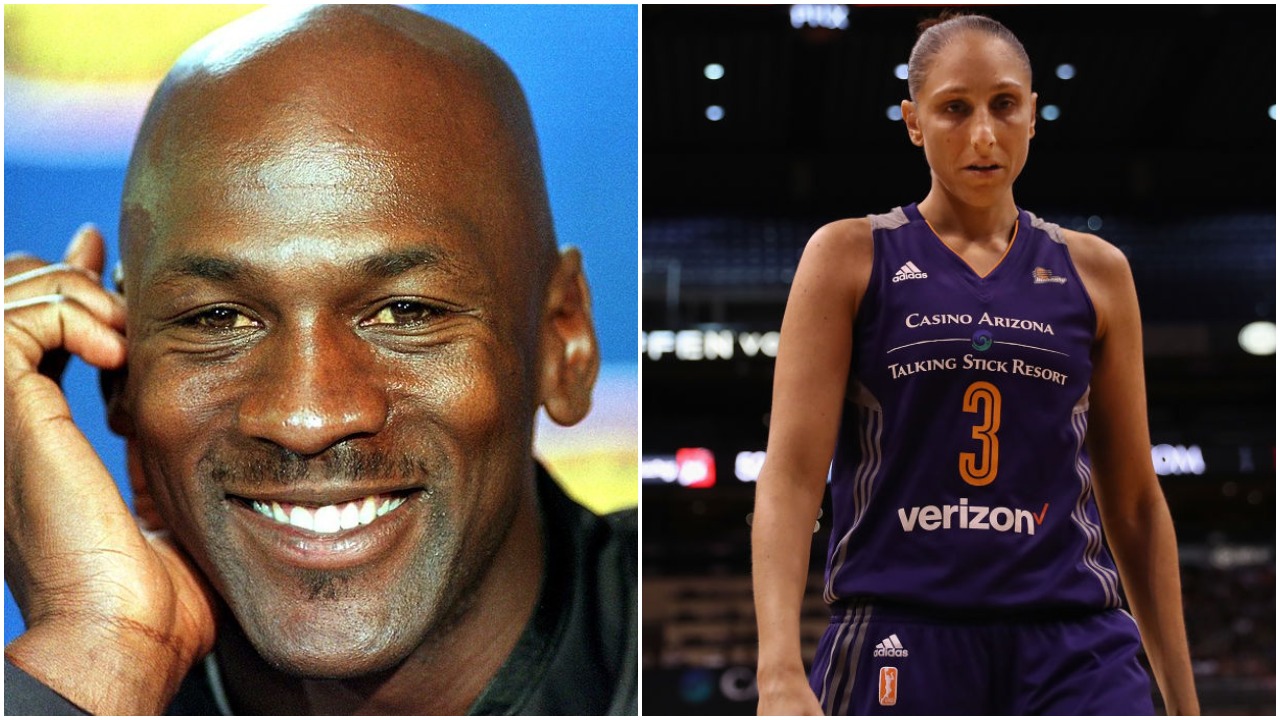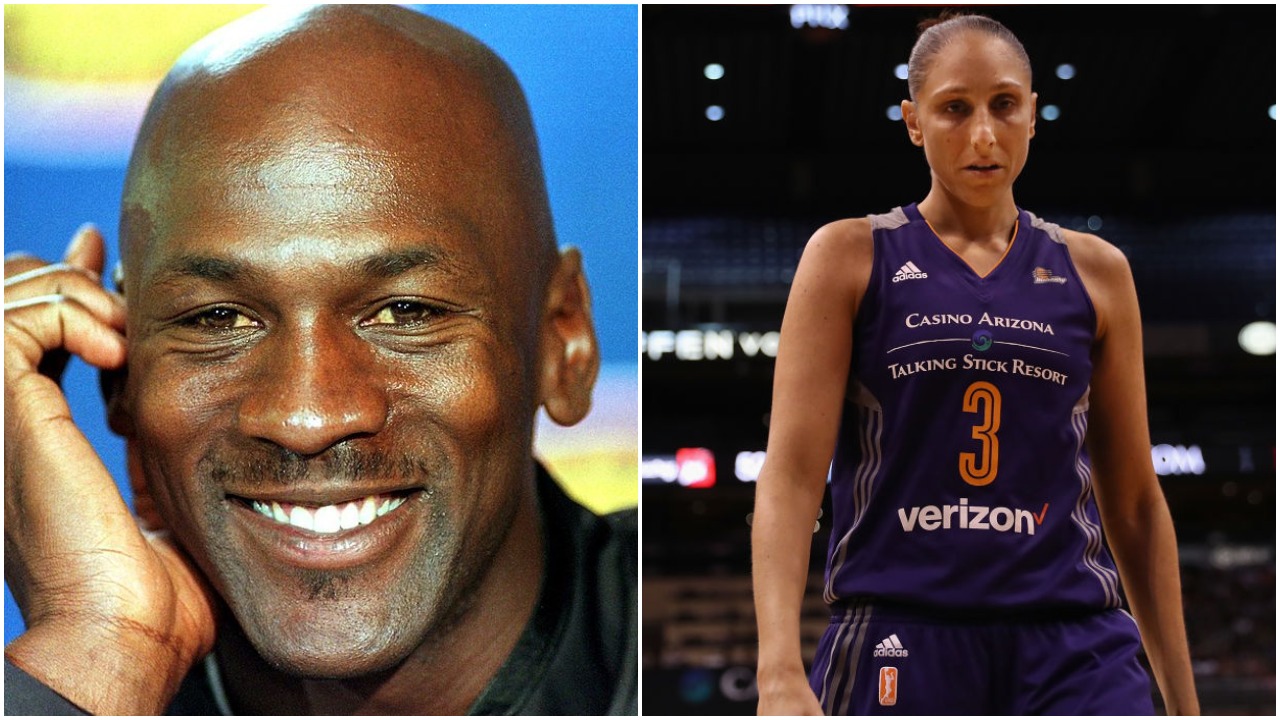 One year later, Diana Taurasi returned to the Michael Jordan "fantasy camp" as a counselor. She had just finished her freshman year at UConn and was approached by the two-time Hall of Famer, who hadn't forgotten what had happened the previous year.
"He comes up to me and I'm like 'Hey Mike, how are you?' He goes 'How're your free throws doing?' and I'm just like 'This dude doesn't let go of anything.'

"This was a year later."

Diana Taurasi
We all saw during The Last Dance that Michael Jordan doesn't forget things and Taurasi certainly learned that early on.
Diana Taurasi has gone on to have one of the greatest careers in the history of women's basketball. The season following the epic burn from Michael Jordan, she led UConn to the first of three consecutive NCAA titles. She joined the WNBA in 2004, has won three titles with the Phoenix Mercury, and is the league's all-time leading scorer.