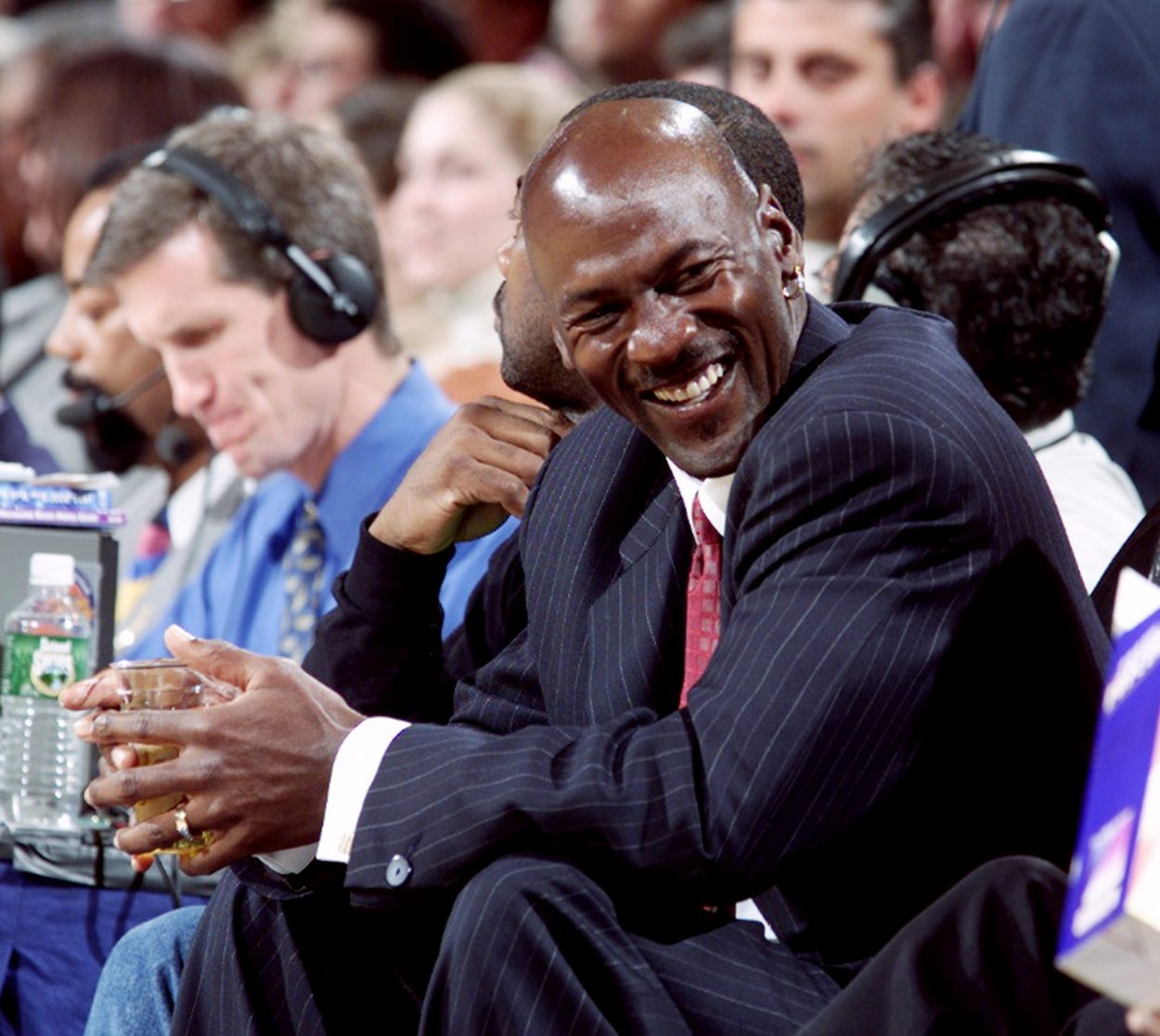 Michael Jordan Totally Dismissed Derek Harper During His 55-Point Return to the Garden: 'You're a Pretty Hard-Nosed Defensive Player But It's Way Too Late for You'
Michael Jordan told former Knicks guard Derek Harper he didn't stand a chance during a triumphant, 55-point outing in his return to Madison Square Garden.
Michael Jordan was still trying to shake off the rust when the Chicago Bulls came to Madison Square Garden on March 28, 1995. He had only played four games since coming out of retirement, producing extremely mixed results. However, Jordan always rose to the occasion.
His Airness, as he did so often, turned MSG into his own personal showcase. Jordan was determined to let Derek Harper, the Knicks, and the entire world know he was back.
Michael Jordan burned the Knicks for 55 points in his fifth game back from retirement
Michael Jordan was always going to need time to work out the kinks with the Bulls during his first comeback tour. He had just come off a year-plus of playing professional baseball and was suddenly inserting himself into the heat of the NBA season.
Indeed, Jordan struggled in his first few games back. He shot 7-of-28 in his official return against the Indiana Pacers on March 19. A 28-point performance in the second game appeared to stop the bleeding, but MJ shot 7-of-23 the next time out against the Orlando Magic.
However, Money began to feel like himself again in his fourth game. He scored 32 points on 14-of-26 shooting against the Atlanta Hawks and showed some of his old flair for the dramatic by hitting a buzzer-beater to win the game. That performance gave Jordan some momentum heading into a game with his archnemesis at his favorite venue in basketball.
The spotlight was always on Jordan when he came to The Garden. It was amplified this time around, considering this was MJ's first game back in NYC in nearly two years. He made sure to put on a show for the fans.
Jordan scored 55 points in a game that would later be dubbed the "Double-Nickel." He shot 21-of-37 from the field and went 10-of-11 from the free-throw line. The five-time MVP also had the game-winning assist in a Bulls win.
The scoring expedition rightfully made headlines. Jordan scored pretty much however he wanted. Nobody, including Derek Harper, could stop him.
MJ brushed aside New York's decision to switch Derek Harper onto him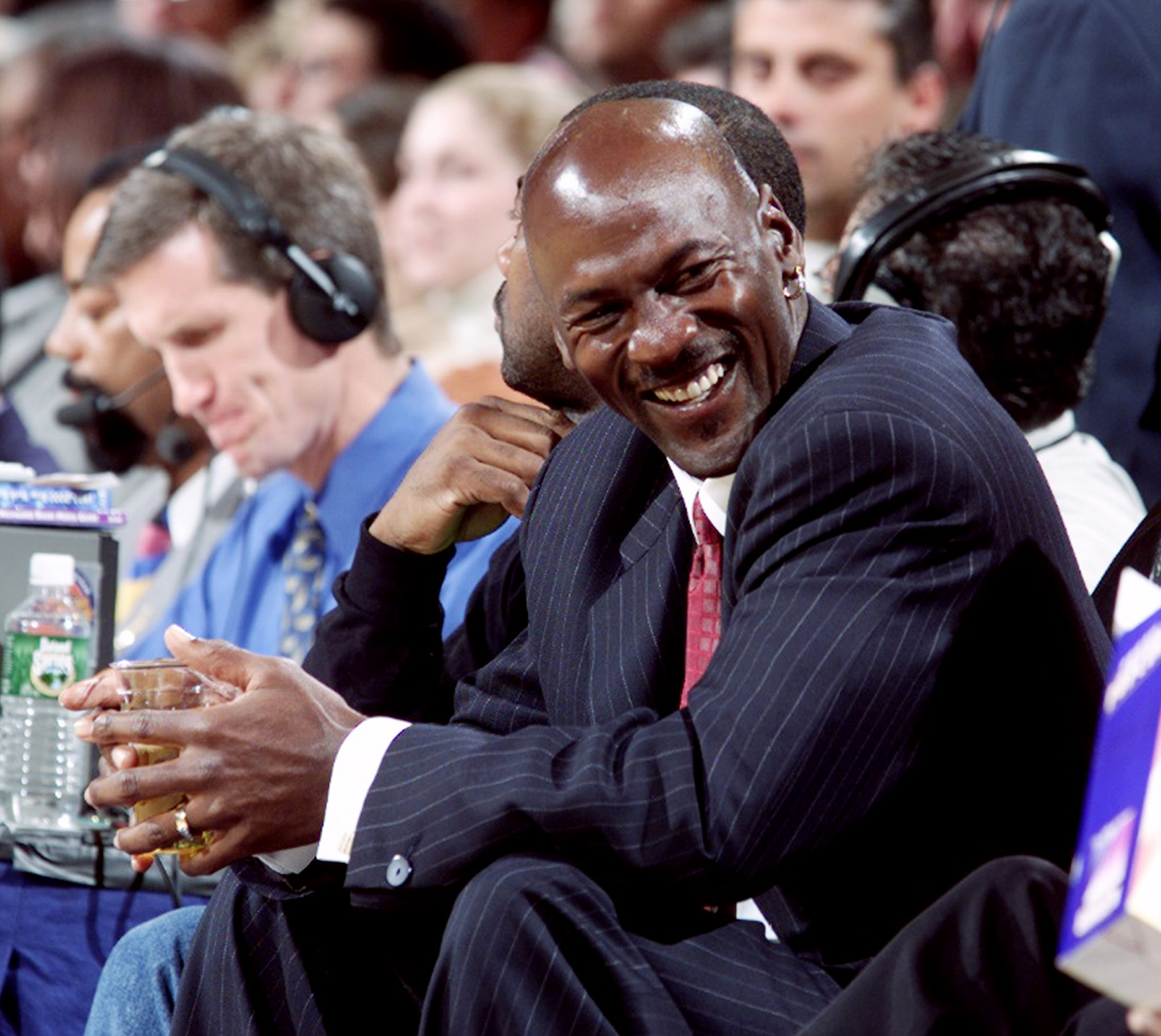 Jordan wasted little time sending a message to the Knicks. He took it right to John Starks and Co., getting into the lane seemingly at well and harnessing a fadeaway jumper that would become a staple of his second stint in the NBA.
A dominant first half prompted then-Knicks guard Derek Harper to ask head coach Pat Riley to put him on Jordan. Harper told the Dallas Morning News in 2020 that he wanted to try and slow MJ's momentum.
"I begged (to guard) him because I think he had 30 plus in the first half so I thought I couldn't do any worse," Harper said, via the Dallas Morning News. "So I'm telling coach (Pat) Riley give me a shot. Let me try and slow this guy down a little bit."
Riley agreed, and Harper began the second half on Jordan. But His Airness told Harper that no defense in the world could hold him down on this night.
Jordan's words proved prophetic. He didn't slow down a bit.
The Knicks did everything they could to get Jordan off his rhythm, but MJ was too much for New York's defense. He emphatically capped off one of the most memorable performances in NBA history and once again reminded the MSG crowd that he often called the shots in the Knicks-Bulls rivalry.
Jordan typically had great success against the Knicks
The Knicks emerged as the Chicago Bulls' most formidable challenge during the 1990s, but Michael Jordan usually had his way with New York.
A number of Jordan's other iconic performances came against the Knicks. He scored 54 points in Game 4 of the 1993 Eastern Conference Finals and posted with a triple-double in a pivotal Game 5. Mike also poured in 51 points against New York in January 1997 after then-Knicks head coach Jeff Van Gundy called him a "con man." He scored 44 points in his iconic Air Jordan 1s the following January at MSG.
Yet, it's the "Double-Nickel" game that stands out the most and provides lasting images for Derek Harper and countless others.
Stats courtesy of Basketball Reference.