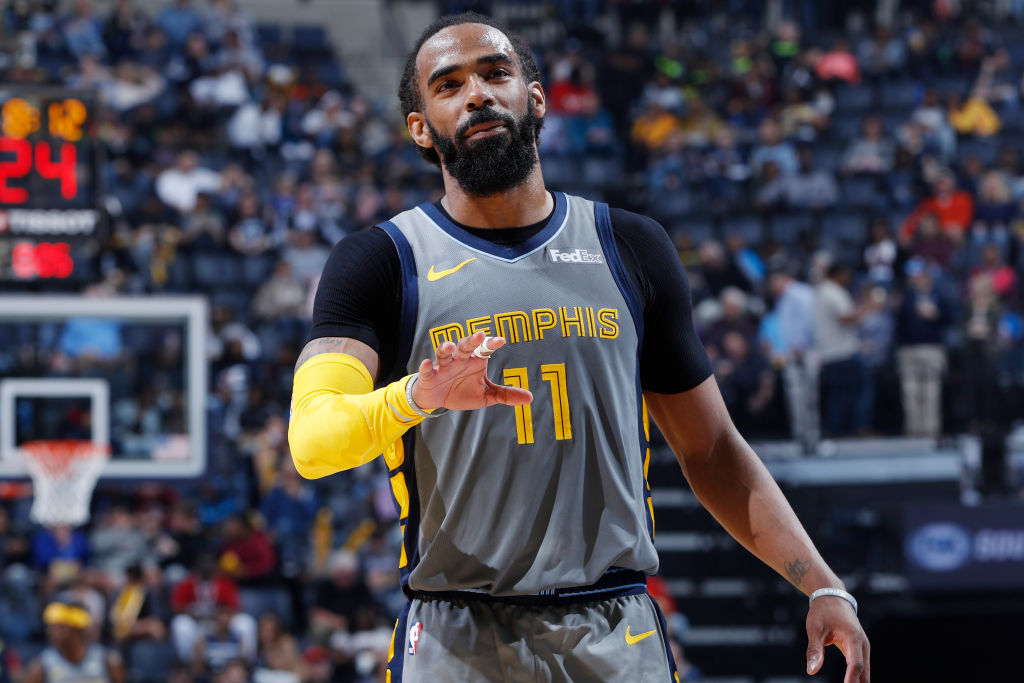 The Mike Conley Era Might Finally be Over in Memphis
Mike Conley is the face of the franchise for the Memphis Grizzlies, but he might not be there much longer. This is where he might be going.
Mike Conley is synonymous with the Memphis Grizzlies. Since being drafted with the No. 4 pick in the 2007 NBA draft after a stellar freshman season with the Ohio State Buckeyes, he's been the face of the franchise. Conley is arguably the greatest player in the Grizzlies' short history, and it's hard to find a player more beloved in his community than him.

However, the Grizzlies are in a jam as far as Conley's status with the team. They were smart to draft Jaren Jackson Jr. out of Michigan State last season, and Conley has been a mentor to the rookie. His hefty contract is a strain on the Grizzlies financial books, and he was almost traded at the deadline earlier this season.

It is widely believed that Conley will be moved during the draft or when free agency starts, so we are going to take a look at his career and determine the best fit for him for next season.

Career accomplishments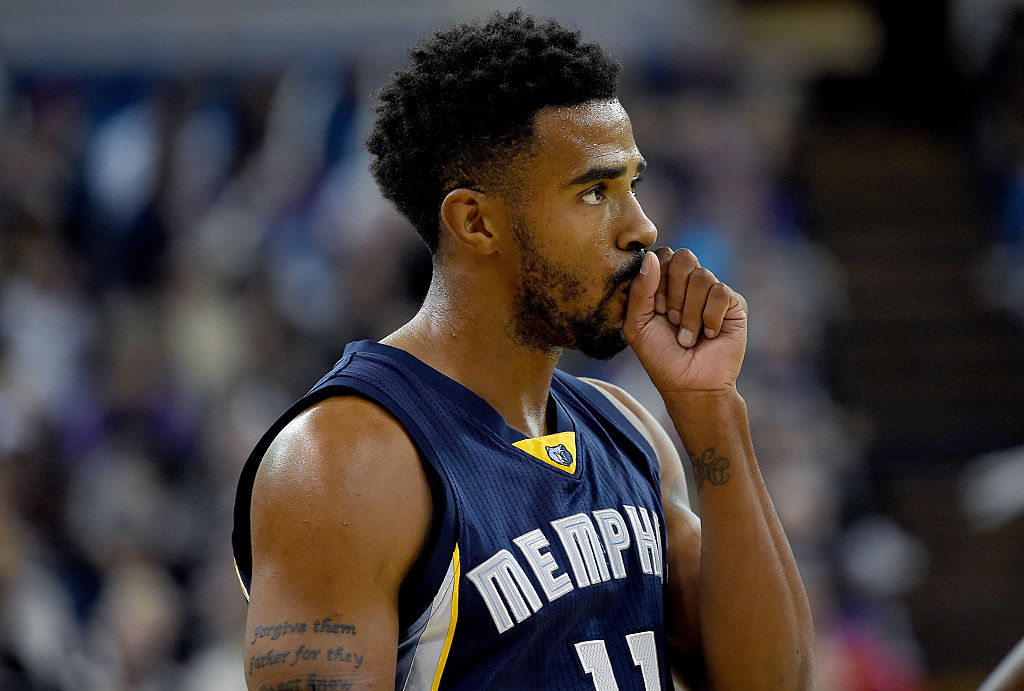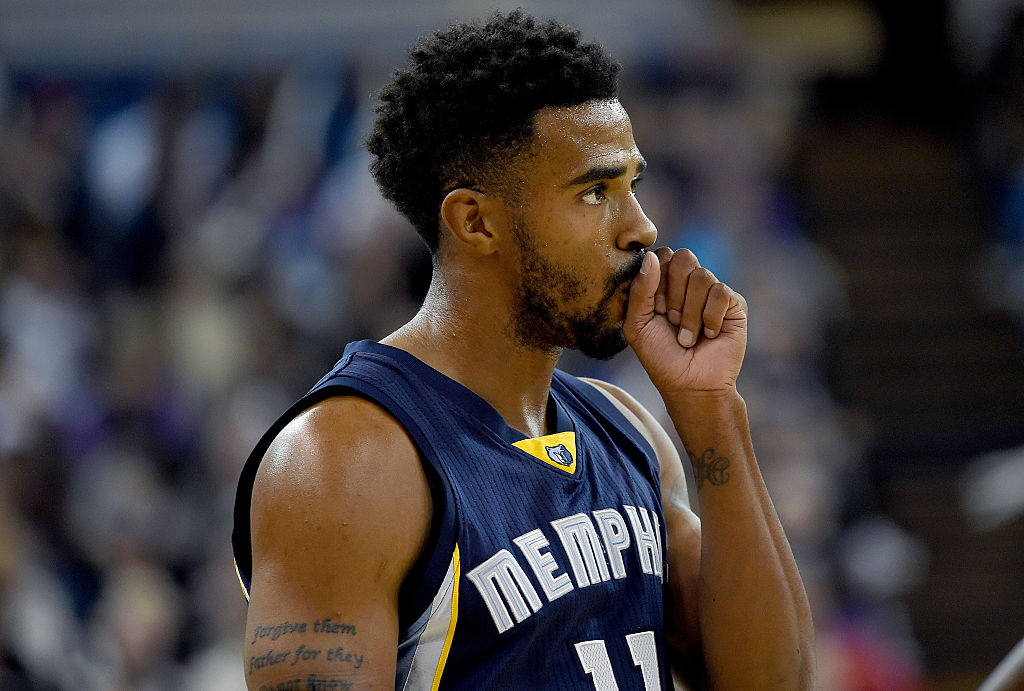 Earlier this season, Mike Conley became just the third player NBA history to become his team's all-time leader in total points, assists, steals, and 3-pointers made, joining Reggie Miller (Indiana) and LeBron James (Cleveland). He averages 15 points and almost six assists for his career, and he made the NBA All-Defensive team in 2012-13.
One thing that has eluded him throughout his career is a selection to the All-Star team. We're not sure if Memphis being a small market or there being too many good guards out West are factors, but it's a shame that Conley has never made an All-Star team.

Where could Mike Conley end up?
There are a few teams that could benefit from a guard with Conley's abilities on both ends of the floor. He can still play tough defense, he is a good veteran presence to have in the locker room, and he can still put up points with the best guards in the league.
He doesn't reach free agency until 2020, but he could be a valuable trade chip for Memphis as it looks to rebuild. Three teams will probably push hard to add Conley in the offseason.
Dallas Mavericks
One team that would be an interesting fit are the Dallas Mavericks. Dallas needs a point guard after trading away Dennis Smith Jr. for Kristaps Porzingis, and a lineup of Conley, Porzingis, and Luka Dončić, would give the Mavericks three shot-makers on the floor at any given time.

New York Knicks
The New York Knicks are another team that could use Conley's services. The Knicks will be targeting all the big name free agents, but if they happen to miss on signing the bigger stars, then there could be several ways to execute a deal with Memphis to trade for Conley. Pairing him with Kevin Durant or Jimmy Butler would help turn the Knicks into a playoff caliber team.

Los Angeles Lakers
Another longshot? The Los Angeles Lakers. If the Lakers swing for the fences and miss when trying to trade for Anthony Davis, look for the front office to execute a deal involving the No. 4 pick and a few throwaway pieces to bring in Conley. He would help LeBron on the defensive end of the floor and also be a mentor to whatever young players remain after the trade.
The Lakers' scenario would be enticing for the Grizzlies because they already have the No. 2 pick (just missing out the top spot and Zion Williamson) and will likely select either RJ Barrett or Ja Morant. Grabbing another top-5 pick would be a major coup as they move on from the Mike Conley era. Penciling two first-round picks into the starting lineup would make Memphis' future very bright.
Where do you think Mike Conley will go?
Do you think the Grizzlies will trade Conley to a team in the Eastern Conference before the start of next season? It's safe to say he will be moved at some point, it's just a matter of where. Memphis certainly doesn't want an Anthony Davis scenario on its hands, where a disgruntled superstar attempts to force his way out, thereby degrading his trade value. Plus, with so many teams in need of a true point guard, the market is ideal for Memphis to get maximum value in return.