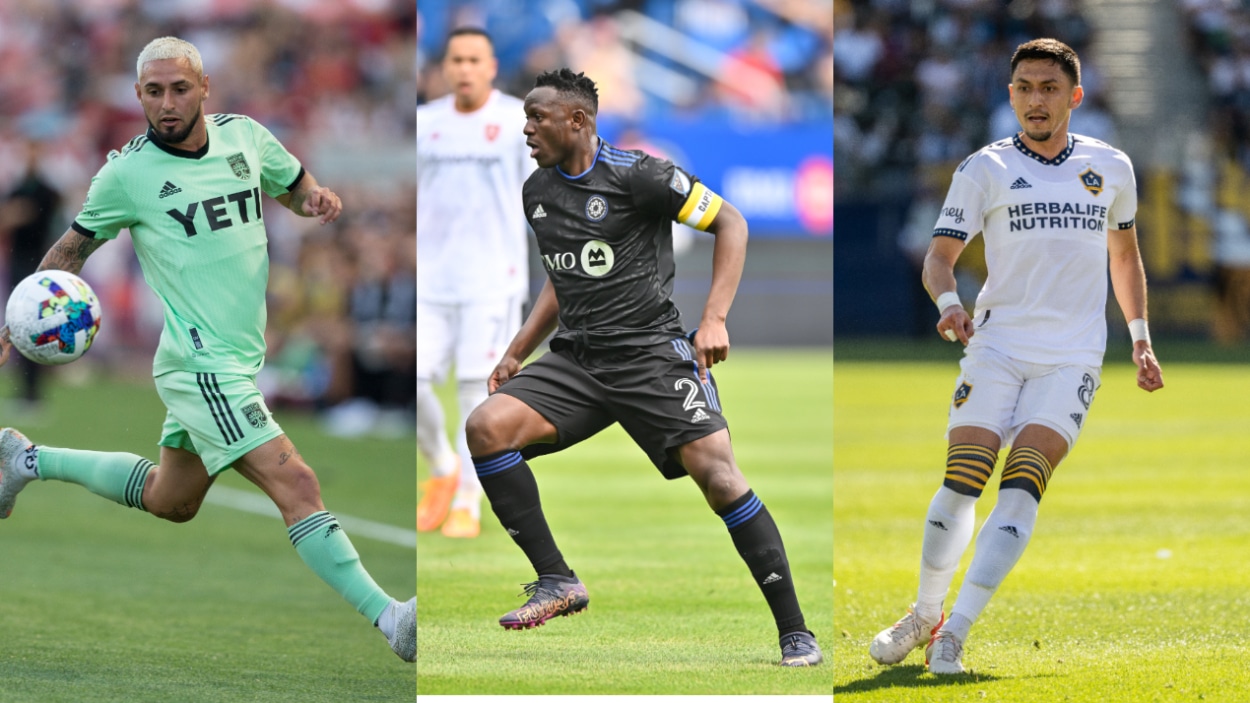 MLS: Ranking the 5 Best Central Midfielders in Major League Soccer for 2022
The best MLS central midfielders in 2022 can help their teams defensively, link-up between the back and the front and set up their scorers.
The 2022 Major League Soccer season is now careening toward the halfway as teams have played 13 or 14 of their 34 regular-season games. As the calendar turns to June soon, we have a good idea of which players are rising to the top at their positions and which players are not. Here we will rank the five best MLS central midfielders this season.
The criteria will vary slightly from player to player, but the ranking exercise here is to identify the best of the best right here, right now, during this current season. So, without further ado, these are the five best MLS CMs for 2022.
Honorable mentions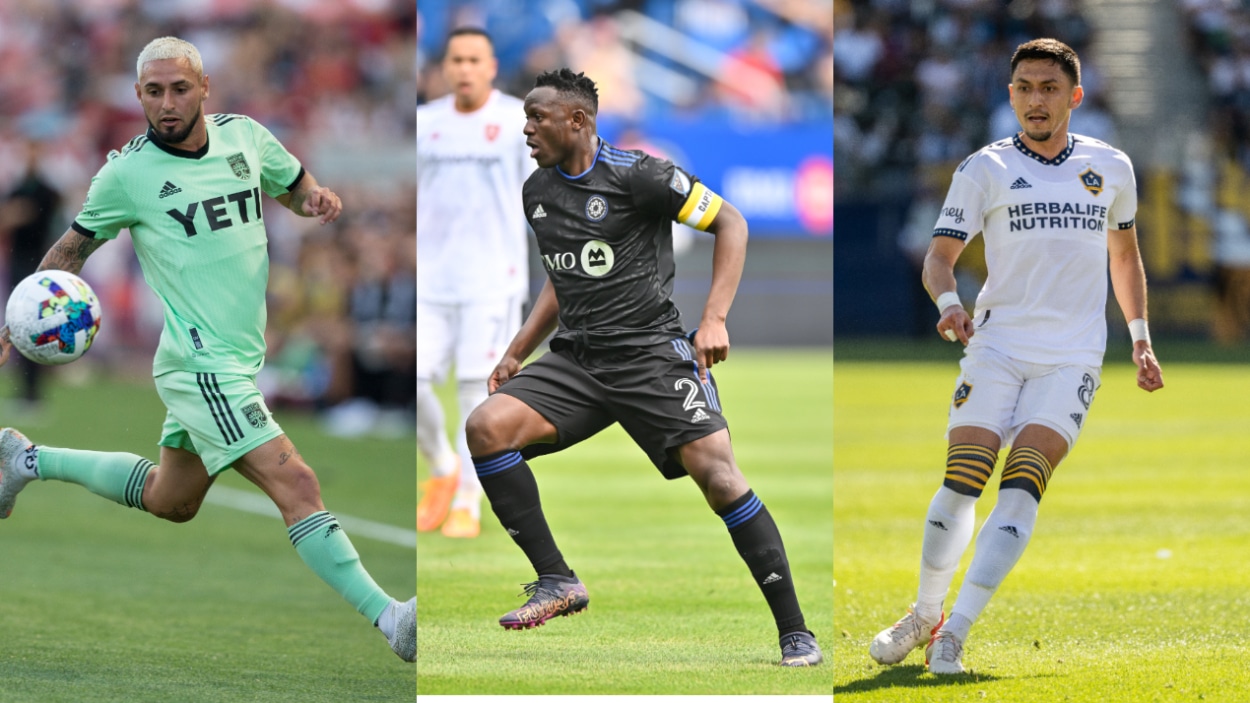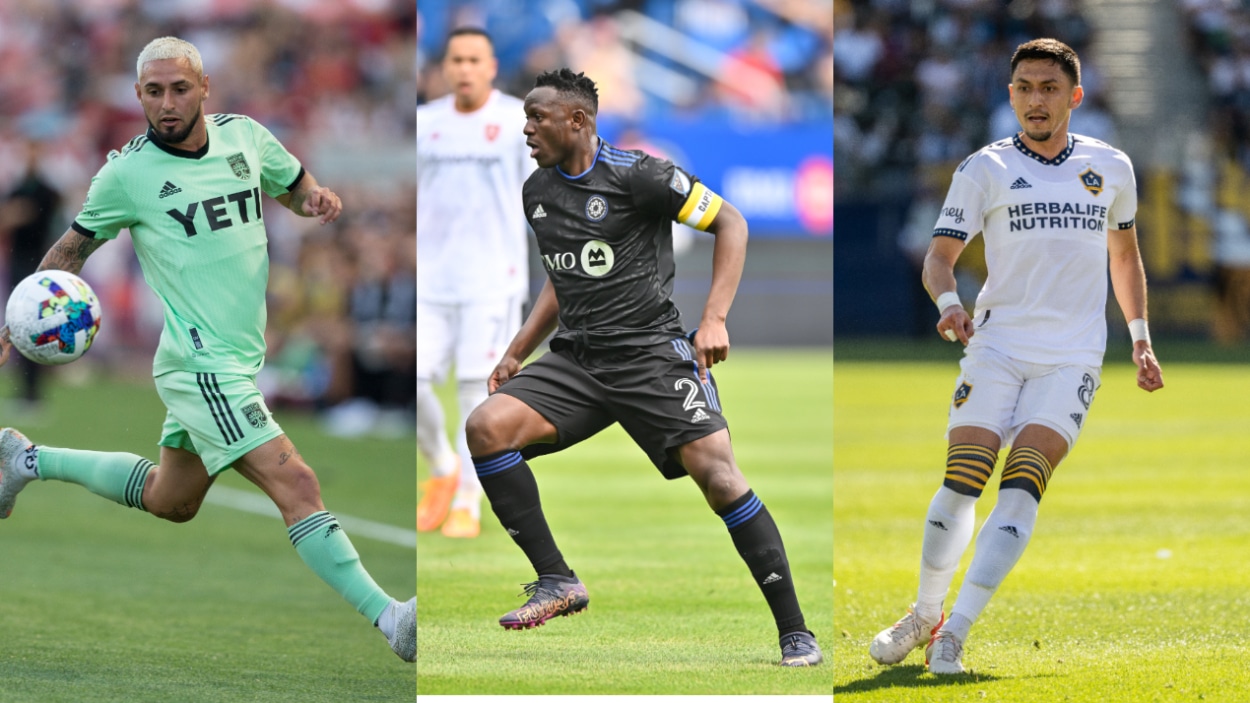 In this ranking system, the top five best MLS central midfielders in 2022 are players who play in the middle to back half of the pitch. This encompasses CDMs and true CMs. Not included in these rankings are central attacking midfielders. They'll get their own list. 
Because of the separate CAM list, players like Atlanta United's Marcelino Moreno and the Seattle Sounders Christian Roldan don't make the top five. While both Roldan and Moreno do play central midfield (and it may be their best position), they both fall more into the attacking category than not. 
This is also one of the deepest position groups in the league. So, players who fit the category, such as Orlando City's Cesar Araujo, Toronto FC's Michael Bradley, Austin FC's Alexander Ring, Minnesota United's Hasani Dotson, Columbus Crew's Artur, and NYCFC's Keaton Parks, all earned consideration, but not a place in the top five best central midfielders in MLS for 2022. 
5. LAFC — José Cifuentes
The talented 23-year-old José Cifuentes comes in at No. 5 on this list. This season, the 5-foot-9 Ecuadorian has three goals and three assists, showing his versatility as an offensive player in the midfield. He also has an 80.9% success rate on his passes and a 67.6% completion rate on long passes. 
Having just turned 23, the LAFC midfielder's potential is tantalizing with the skill he shows on the pitch. Transfermarkt estimates that, with a $7.15 million value on the open market, Cifuentes is the second-most valuable CM behind Marcelino Moreno. 
4. CF Montreal — Victor Wanyama 
A (somewhat) oldie but still a goodie, Montreal's Victor Wanyama is still getting it done in the center of the pitch 14 seasons into his well-traveled career. The 30-year-old Kenyan started in his home country before moving to Belgium, Scotland, England, and now Canada. And through every stop, his toughness and skill have shown through and helped his team pick up Ws. 
As one of the top five best MLS central midfielders this season, Wanyama brings a little bit of everything to Montreal's midfield, including leadership and attitude. From a numbers perspective, Wanyama is completing 84.7% of his passes overall and a stunning 90% in his own half. He's also won 29 fouls. These stats show how well he takes care of the ball and why he is such a key in Montreal's midfield link-up play. 
3. NYCFC — Maxi Moralez 
At 35, Maxi Moralez isn't quite the speedy dazzler he was early in his career, but the Argentinian midfielder makes up for it these days with skill and guile. Moralez has only played nine games (644 minutes) this season due to early-season injuries, but in that time, he's still produced 24 key passes. 
He's got two assists so far in NYCFC's high-powered offense, and his 20 fouls won will help his team keep the possession they so desperately crave. The gaudy stats will come the more Moralez plays in 2022, but his skill is undeniable. 
2. Austin FC — Diego Fagúndez
Austin FC central midfielder Diego Fagúndez makes No. 2 on this list, at least partially, because he is No. 1 in the league in assists with seven already this season. He also has two goals and a stellar 86.4% pass accuracy. 
While Fagúndez isn't a great defender, he's a willing one and a decent one when he wants to be. The Uruguayan has a 90% success rate on tackles. He also is excellent from the corner flag. He is Austin's specialist in this area, taking 33 of them for his team so far this season. 
1. LA Galaxy — Marky Delgado
On a team rife with stars, Marky Delgado flies under the radar, but he shouldn't. The 27-year-old comes in at No. 1 on the list of the best MLS central midfielders this season because he is quite simply the best all-around midfielder in the league today. 
The LA Galaxy star leads the league in passes with 909 and accurate forward passes in the attacking zone with 518. Delgado dishes it up for Chicharito, Douglas Costa, and the other fearsome offensive weapons on the Galaxy. He also holds it down defensively. Delgado's 18 interceptions put him well in the top third of the league in that category.
Stats courtesy of MLS.com
Like Sportscasting on Facebook. Follow us on Twitter @sportscasting19 and subscribe to our YouTube channel.