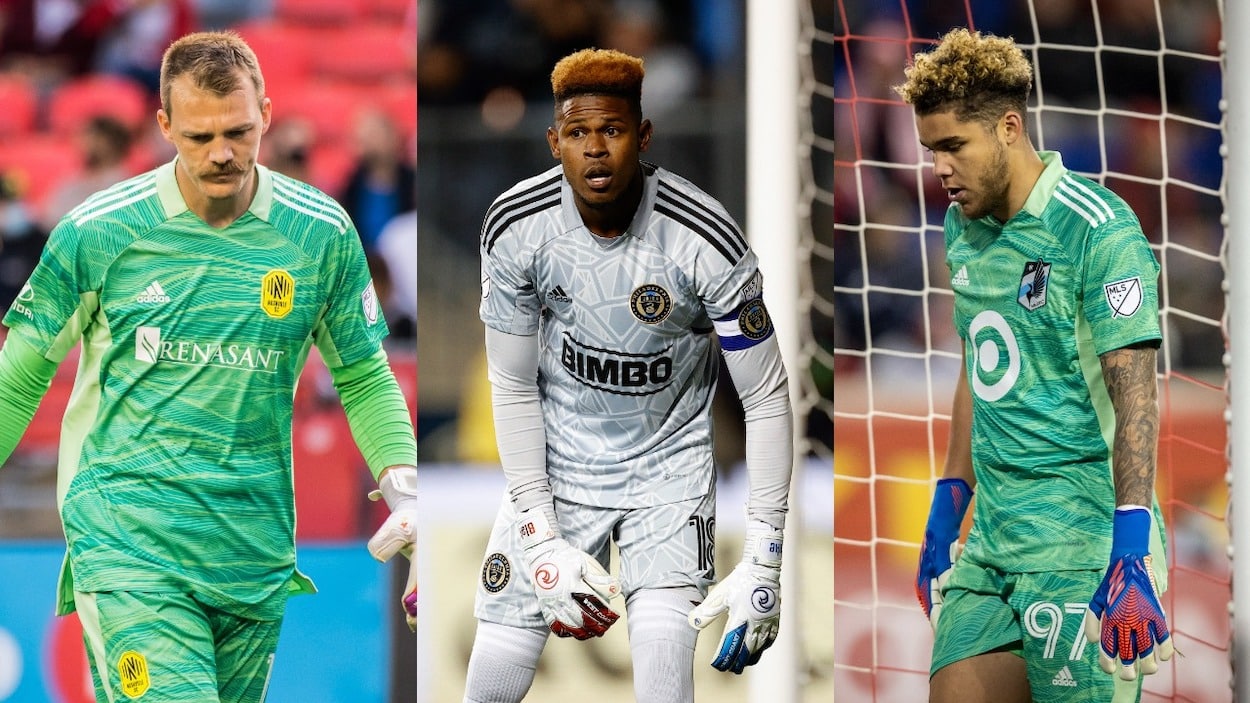 MLS: Ranking the 5 Best Goalkeepers in Major League Soccer for 2022
The 5 best MLS goalkeepers come from all different places and do their jobs their own way, but they are all great keepers in their own right.
The 2022 Major League Soccer season has come to the one-third mark as teams have either played 11 or 12 of their 34 regular-season games. At this point, we have a good idea of which players are rising to the top at their positions and which players are not. Here we will rank the five best goalkeepers in MLS this season.
The criteria will vary slightly from keeper to keeper, but the ranking exercise here is to identify the best of the best right here, right now, a third of the way through this current season. So, without further ado, these are the five best MLS keepers for 2022.
Honorable mention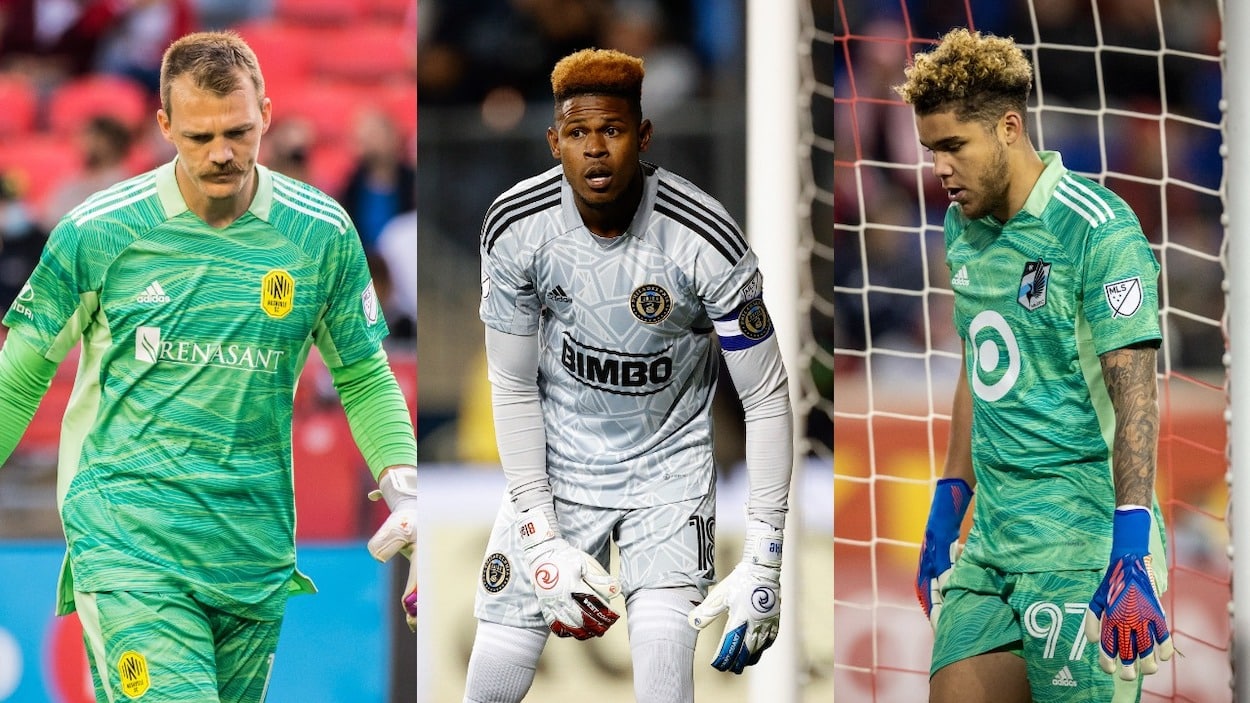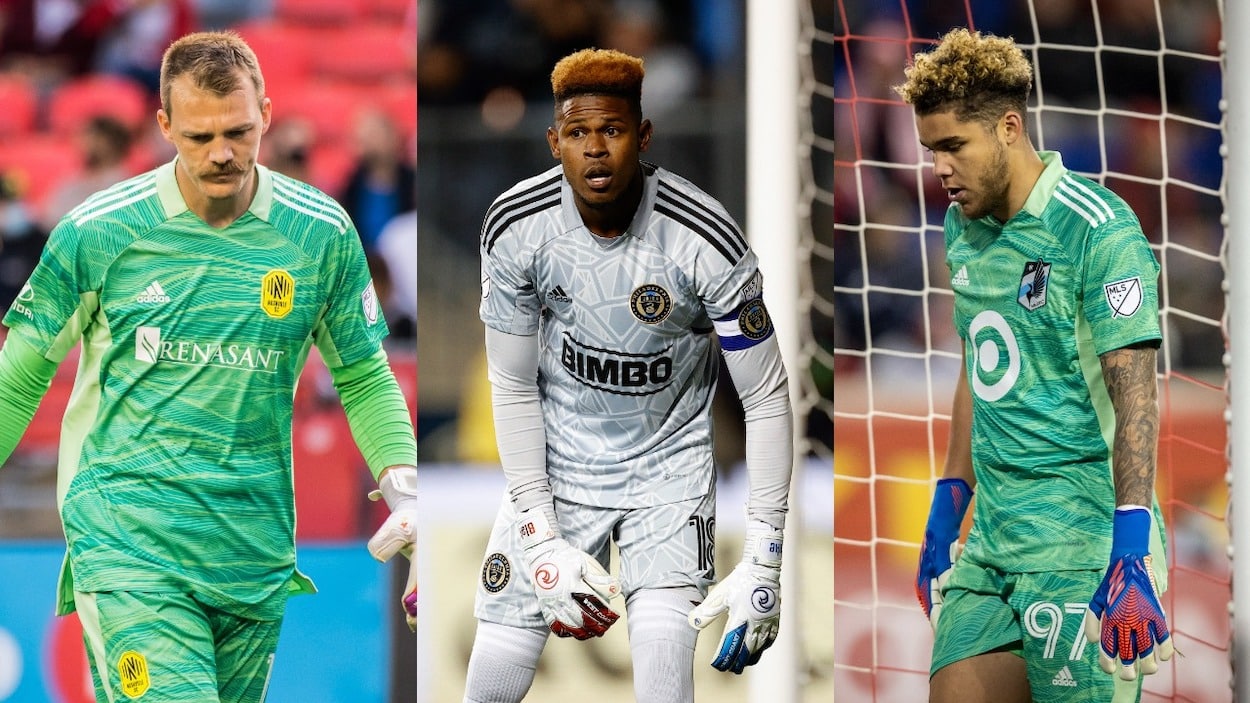 Of all the positions groups in major league soccer, goalkeeper might be the strongest top to bottom. The league boasts several players who could be in net during the 2022 World Cup and a few who may not but probably should.
On this list, you won't find New England Revolutions and presumed USMNT World Cup starting keeper Matt Turner. He is on his way to Arsenal this summer and is no longer an MLS keeper. Likewise, FC Dallas net-minder Maarten Paes is on loan from the Eredivisie (Netherlands) side, Utrecht.
As for true honorable mentions, there are four who bear citing. Toronto FC's Alex Bono leads the league in saves with 51, and Orlando City's Pedro Gallese leads the MLS with six clean sheets, although he's done it making just 26 saves.
Finally, The Chicago Fire's 17-year-old Gaga Slonina is incredible for his age and will likely top this list some day. He's just not there yet.
5. Los Angeles Galaxy — Jonathan Bond 
Jonathan Bond has a stellar 0.91 goals-against average and keeps the net free of balls for the No. 4 team in the MLS's Western Conference. The LA Galaxy goalkeeper won the MLS Player of the Week Award in Week 7 after a 1-0 clean sheet vs. the San Jose Earthquake.
The 6-foot-5 Englishman never found a perfect fit in his home country with mid-sized clubs like Watford, Reading, and West Bromwich Albion. However, it looks like Bond, Jonathan Bond, has finally found his niche after a season and a third in LA LA Land.
4. Nashville SC — Joe Willis 
The Nashville keeper lands fourth on this list of MLS best goalkeepers, and not just because of his killer 'stache. The 33-year-old goalkeeper from St. Louis, Missouri, has spent time with D.C. United and Houston Dynamos. As a seasoned vet now, though, he's the traffic cop for one of the MLS's best defenses in Tennessee. 
In addition to helping Walker Zimmerman and his crew get organized in front of him, Willis isn't bad at stopping the ball either. In 11 matches, he has a 72.7% save rate and a 1.09 GAA. Not bad for a keeper who played the first eight games of his season on the road. 
3. NYCFC — Sean Johnson
The stats for New York FC and USMNT keeper Sean Johnson are excellent. He has a 70.6% save percentage and a 1.0 GAA on 24 saves. However, the reason Johnson is so high on this list isn't only for his ball-blocking. 
Johnson is one of (if not the) best passing goalkeepers in the MLS. His distribution allows NYCFC play their fast-breaking style, which is what a modern keeper needs to do. It's no surprise the keeper on Manchester City's MLS team plays like this, but it is impressive. 
2. Minnesota United — Dayne St. Clair 
The 25-year-old keeper from Canada is one of the highlights of the season for Minnesota United. Dayne St. Clair has 40 saves in nine matches with a staggering 80% save percentage and a 1.11 GAA. 
The youngster is becoming a true star and one of the best MLS goalkeepers during the 2022 season. He also might be playing his way into a problem for the Canadian Men's National Team. As hot as St. Clair is right now, he's gunning to take the World Cup spot of 34-year-old Canadian starter from Red Star Belgrade, Milan Borjan. He'll also challenge backup LAFC's Maxime Crépeau if he can't unseat Borjan. 
1. Philadelphia Union — Andre Blake 
Even at 31, Jamaican super-keeper Andre Blake is still getting it done as the best goalkeeper in the MLS in 2022. The stats speak for themselves. Blake has just nine goals against in 990 minutes. He has 35 saves for a 79.5% save rate and a 0.82 GAA.
The Philadelphia Union picked Blake No. 1 in the 2014 MLS SuperDraft, and 181 appearances later, they haven't regretted it for a minute. The Union currently sits in third in the East after a tough 1-1 draw vs. the New York Red Bulls, but the team is an MLS Cup contender, and a lot of that is due to Blake at the back.
Stats courtesy of MLS.com